VYPE 411 with Aldine's Dillensia Clebourn
Sep 26, 2021
It's time to get to know one of the senior leaders for the Mustangs heading into the 2021 season. Get to know Dillensia Clebourn.
...
VYPE: What's your volleyball story?
CLEBOURN: I started playing volleyball in the sixth grade. I've played ever since then, and volleyball is just fun. Whenever I get on the court, everything else doesn't matter to me anymore.
VYPE: What kind of legacy do you want to leave at Aldine HS?
CLEBOURN: When I leave, I want the younger girls to remember me as someone who was always helping them. Making them better, getting them to have fun and uplift them.
VYPE: What do you like to do outside of volleyball?
CLEBOURN: Outside of volleyball I like to sing. If I went on a talent show I would sing In Love with Another Man by Jazmine Sullivan.
VYPE: What is your hype song?
CLEBOURN: I listen to Hot by Young Thug featuring Gunna. It's the beat and Young Thug is my favorite rapper, so really anything with him is going to hype me up.
VYPE: What does the future hold for you?
CLEBOURN: I want to go to cosmetology school. I want to have my own salon. Growing up watching my mom do hair and seeing how she has a business doing something she loves really inspired me. I want to grow up, do hair and follow in her footsteps.
Aldine Volleyball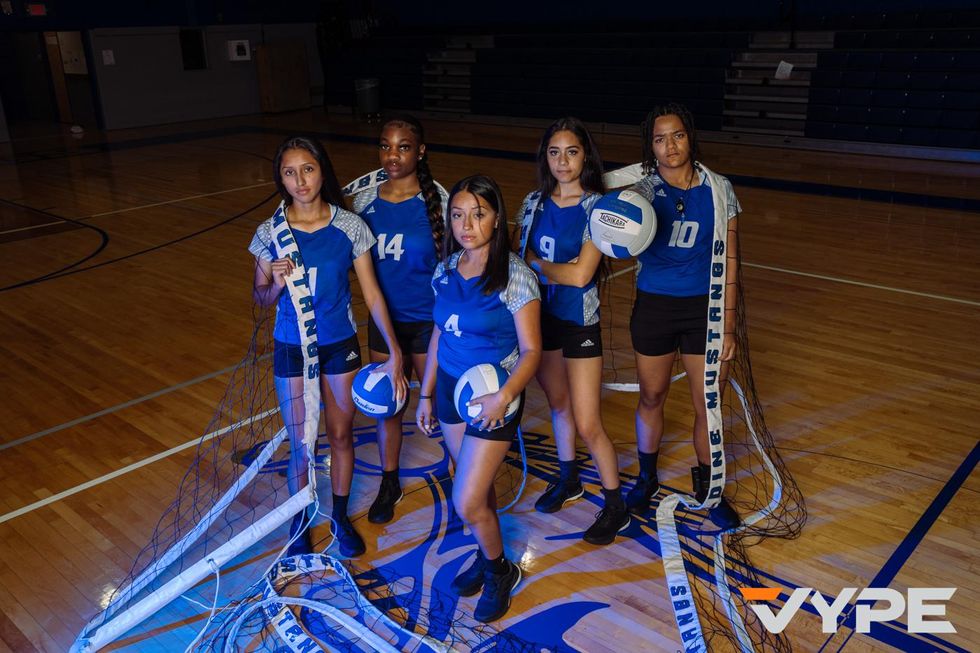 The Stats
1991 Regional Finalists
Four Playoff Appearances Since 1990
Head Coach Elizabeth Durden
#GoMustangs
Players to Watch
No. 1 Amy Hernandez, JR Outside Hitter
No. 4 Janet Juarez, SR Defensive Specialist
No. 9 Alondra Rosario, SR Setter
No. 10 Brooklyne Cook, SR Middle Blocker
No. 14 Dillensia Clebourn, SR Outside Hitter