FAT BOY'S PIZZA Player of the Month: Bejar setting the standard for Travis T&F
Mar 10, 2023
Lorin Cook (VYPE)
With the UIL Track season well underway, Travis High will look to its stars to maintain their momentum from last year's postseason.
After their now-graduated athlete -- Damilare Olukosi -- set a new 6A boys state record in the triple jump (51-8.75) at last year's State Tournament, the Tigers have a revamped crew of returners to help lead the team back to contention.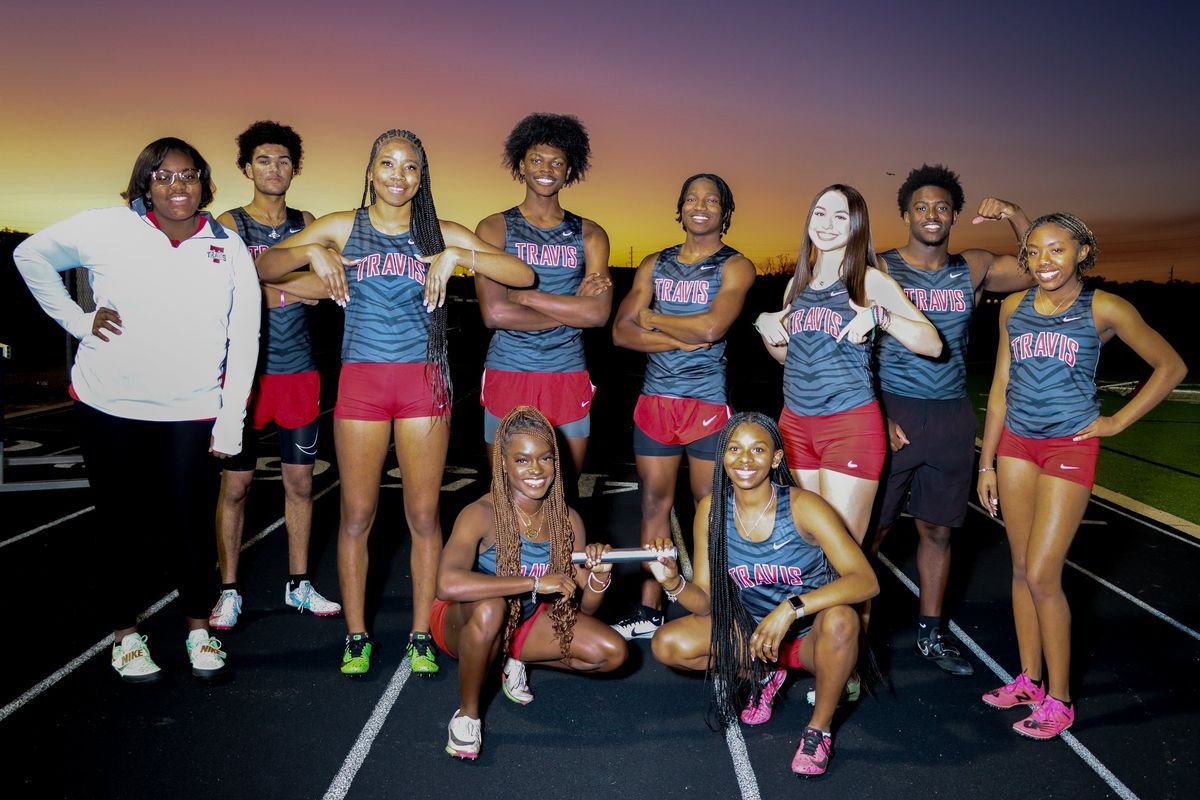 2022-23 Travis High School Track & FieldLorin Cook (VYPE)
Particularly for the girls, senior Brianna Bejar will play a key role in re-establishing Fort Bend Travis' top-notch reputation in UIL Track, as she already leads the team in 100m Hurdles (15.31; 51st in Texas) and Triple Jump (36-7.5; 44th in Texas) to begin the season.
"It feels amazing to have all the work I put in show through my results," said Bejar. "To achieve this accomplishment I've had to push harder at practice and take my recovery days more seriously than I have in the past."
Competing in multiple events is physically demanding. However, this Incarnate Word-signee feels she is up to the challenge.
"Doing long jump, triple jump and hurdles definitely has its challenges," Bejar said. "Having to balance multiple different practices a day can be difficult, but I wouldn't change a thing because each event helps me to improve on the others."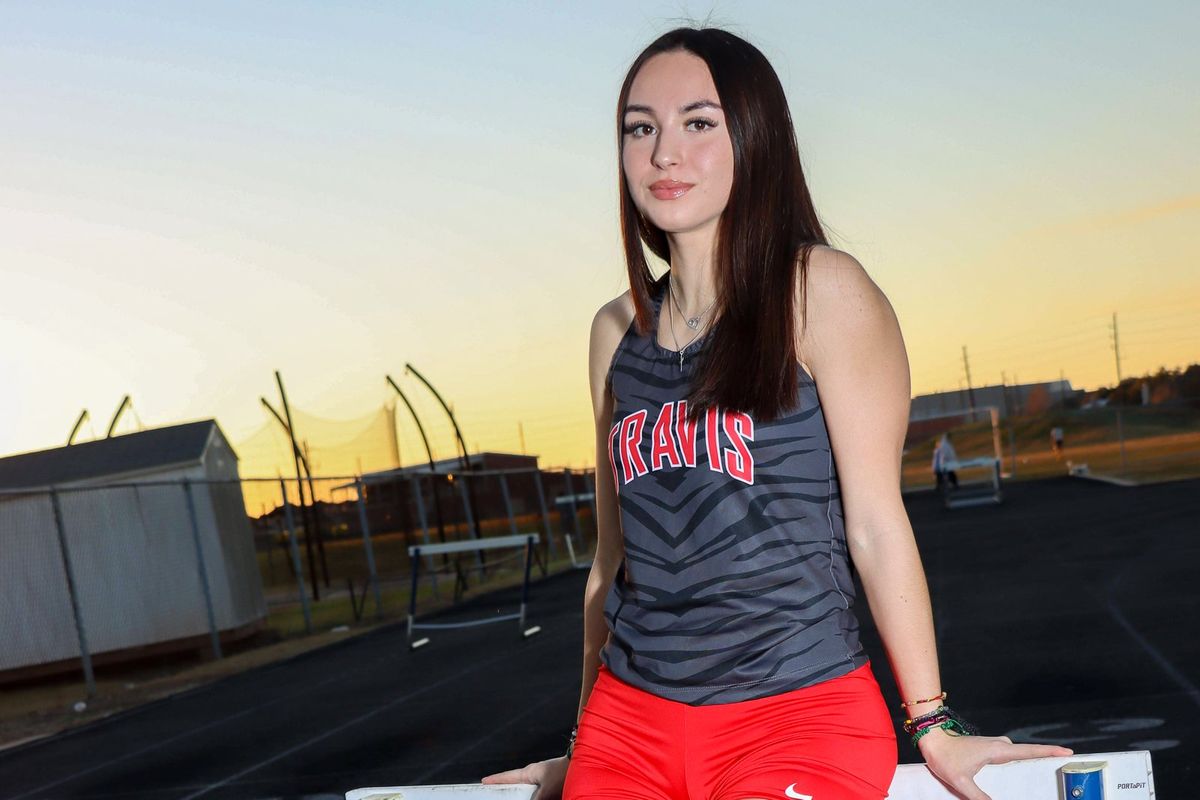 Lorin Cook (VYPE)
Many teams often see themselves as a family and Travis is no different. For Bejar, the "family" aspect is quite literal, considering her younger sister Danielle Bejar (So.) is her teammate and has become another valuable asset to Tigers T&F, leading the team in Shot Put (34-4).
"Watching my sister Danielle succeed and reach her goals is the best feeling an older sibling can have," she said. "She has always been cheering me on while running or jumping since Day 1, and now that I have the privilege to do the same for her. I hope she feels the same love and support she provided for me."
With months left to progress in the Spring season, only time will tell how high Bejar and Travis will ascend. But it wouldn't be too farfetched to see some of their names in the State Meet come May.
"My expectations for the rest of the season is to continue to get better and reach my goals," Bejar said. "I hope to finish my season jumping in Austin at the State Meet."
Check out Fat Boy's Pizza, home of the World's Biggest Slice! Located at 10445 W Grand Parkway, Suite 150, Richmond TX!