BRING IT ON: FBCA; Domino prepared for first TAPPS Final
Dec 01, 2022
Bradley Collier (VYPE)
Fort Bend Christian is four quarters away from making history for their school... again
The Eagles -- led by coach and former NFL lineman Jordan Black -- are eager to immortalize their year as they are set to compete in the TAPPS Division II State Championship for the first time in school history.
When he's not dunking a basketball to the delight of his athletes, Black is directing one of the finest rosters FBCA has seen since its establishment in 1987 -- back when the school was known as Sugar Creek Baptist Church School.
Following a 3-4 start, FBCA flipped the script by ending the regular season with three consecutive victories to earn a playoff. Thanks to their explosive offense, the Eagles went on a postseason tear knocking off Hyde Park (69-0), Regents (27-24) and Second Baptist School (41-14) to punch their ticket to the TAPPS Final.
The success of this team can be attributed to the connection between standout WR Bryan Domino and QB Brady Dever. Originally, Domino went to Foster High School before transferring to FBCA before his junior year.
"We [Dever and I] have been close since the sixth grade," said Domino. "We've just always had that bond. In my junior year when I came over here, we just put in the time and work throughout the whole year and summer. That's when it [the QB-WR connection] really hit us."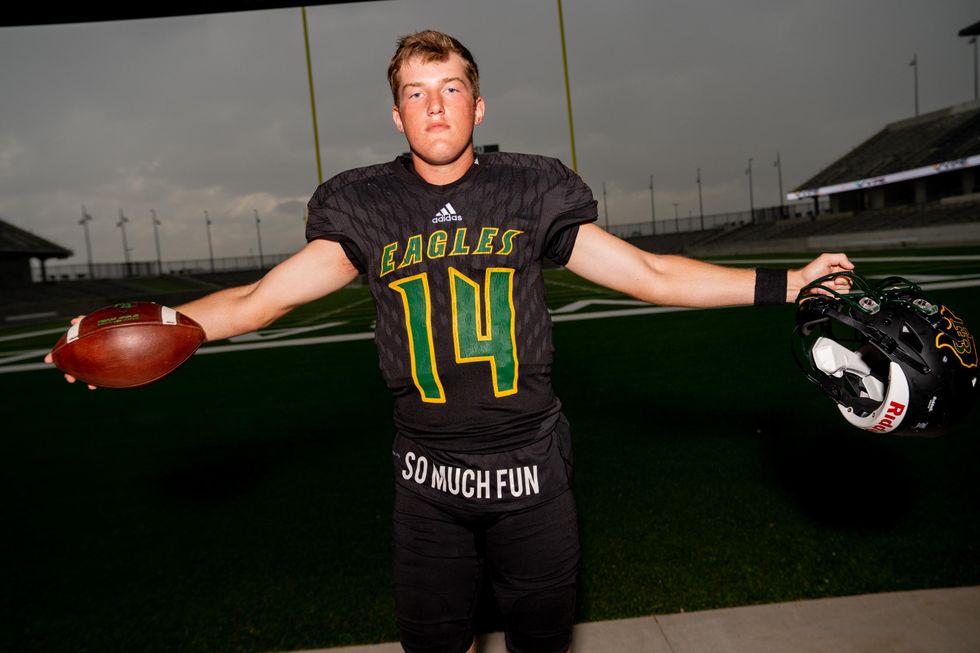 FBCA QB Brady DeverBradley Collier (VYPE)
Dever has enjoyed an exceptional senior season with 24 touchdown passes -- 11 of which have gone to the speedy wide-out Domino. Domino has surpassed 1,000 receiving yards this season, which has led to him getting numerous offers to play in college.
"Ever since I came here [FBCA], I feel like my football IQ and catching ability has improved," Domino said. "I've known that we had the ability to win. We didn't make it that far last year, but this year we've just grown as players. This team has a whole new energy to it."
It all comes down to Friday's game at noon at Waco ISD Stadium as the Eagles face All Saints.
"We just need to play the same as we did against Second Baptist," said Domino. "We've got to pay attention to details and just execute. If we win, it will change the whole environment here. We've always had doubters and it will alter the mentality of the program. We won't need that chip on our shoulders anymore. Just bring it on."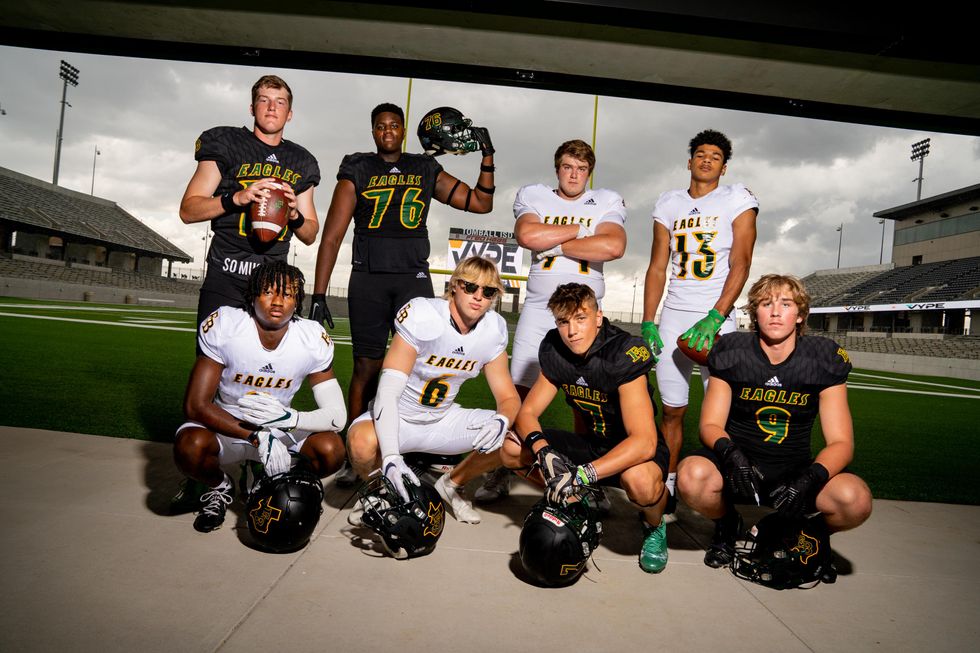 The faces of FBC Eagle FootballBradley Collier (VYPE)