VYPE DFW: TXHSFB Top 5 Games to Watch Week 6
Oct 01, 2021
Shana Willeford (VYPE Media)
Just like that week six of Texas High School Football is upon us. We have already seen some of the greatest highs and lowest lows so far this season. VYPEDFW has some of the area's top games that you are not going to want to miss this week!
---
Denton Guyer (5-0) vs. Prosper (3-2)
Neena Sidhu (VYPEU - VYPE Media)
Denton Guyer vs. Prosper -- Friday, October 1 at 7 pm
Denton Guyer Wildcats
Denton Guyer has had an incredible season so far with statement wins over the likes of in-town rival and defending state champion Denton Ryan as well as Humble Atascocita. With a 5-0 start to the season, Guyer is looking at week six football as a regular business trip.
Guyer is led by Jackson Arnold who has completed 60% of his passes through five games. With 11 touchdowns and over 1,150 passing yards, Arnold isn't looking to slow down anytime soon. Arnold also serves as the team's lead rusher with three rushing touchdowns and 181 rushing yards on 47 keeps. Other players to watch for the Wildcats include Byron Phillips who has five rushing touchdowns to his name with 173 rushing yards on 48 carries. Fans can also expect a big game out of Grayson O'Bara who has accounted for three receiving touchdowns and 411 receiving yards.
Prosper Eagles
Prosper is looking to make an even bigger name for themselves this season. Starting with a 3-2 record, the Eagles have posted great wins over South Grand Prairie, Mansfield Lake Ridge, and Arlington Lamar. Their two losses have come against an extremely strong Southlake Carroll and a three-point game last week against Little Elm.
The Eagles have a strong quarterback in Harrison Rosar who has thrown for nearly 1,070 yards this season with 11 touchdowns. On the keep, Rosar has tallied four touchdowns on 123 rushing yards. Malik Dailey has accounted for three rushing touchdowns while leading the Eagles in rushing with 318 yards on 62 carries. Strong forces on the receiving end that Guyer's defense will have to keep an eye on is Tyler Bailey (433 receiving yards, 5 touchdowns) and Houston Hawkins (363, 4 touchdowns) who have both been explosive for Prosper this season.
What To Expect?:
The big question is whether or not Prosper has what it takes to take down Denton Guyer. Guyer has proven to be on a straight and narrow path towards a deep playoff run without ever looking back at any of their opponents. Prosper's loss last week against Little Elm might give them enough push to put up a good fight against Guyer, but ultimately, fans can expect to see Guyer go 6-0 this week in what will surely be a close game.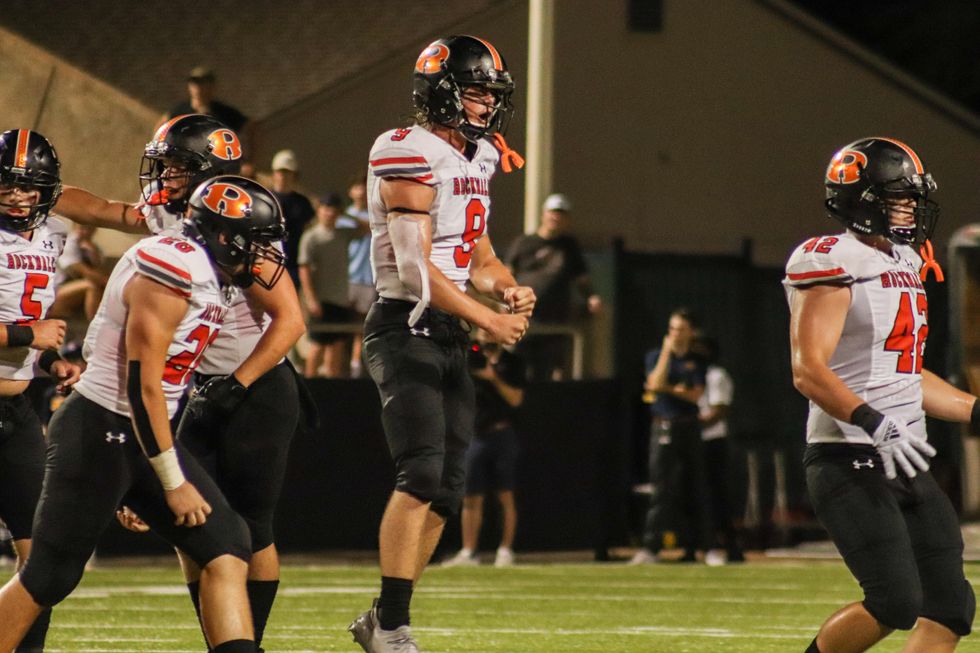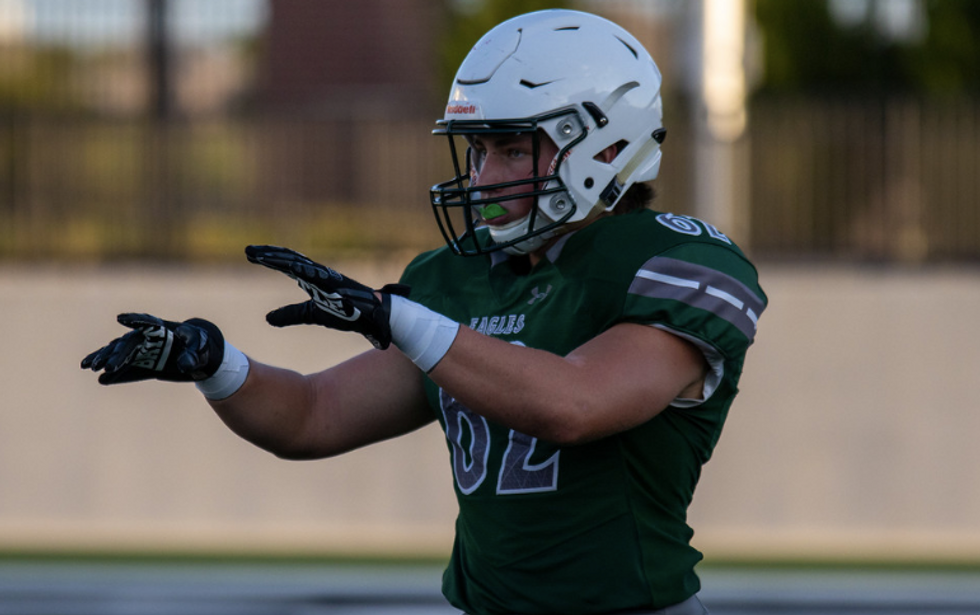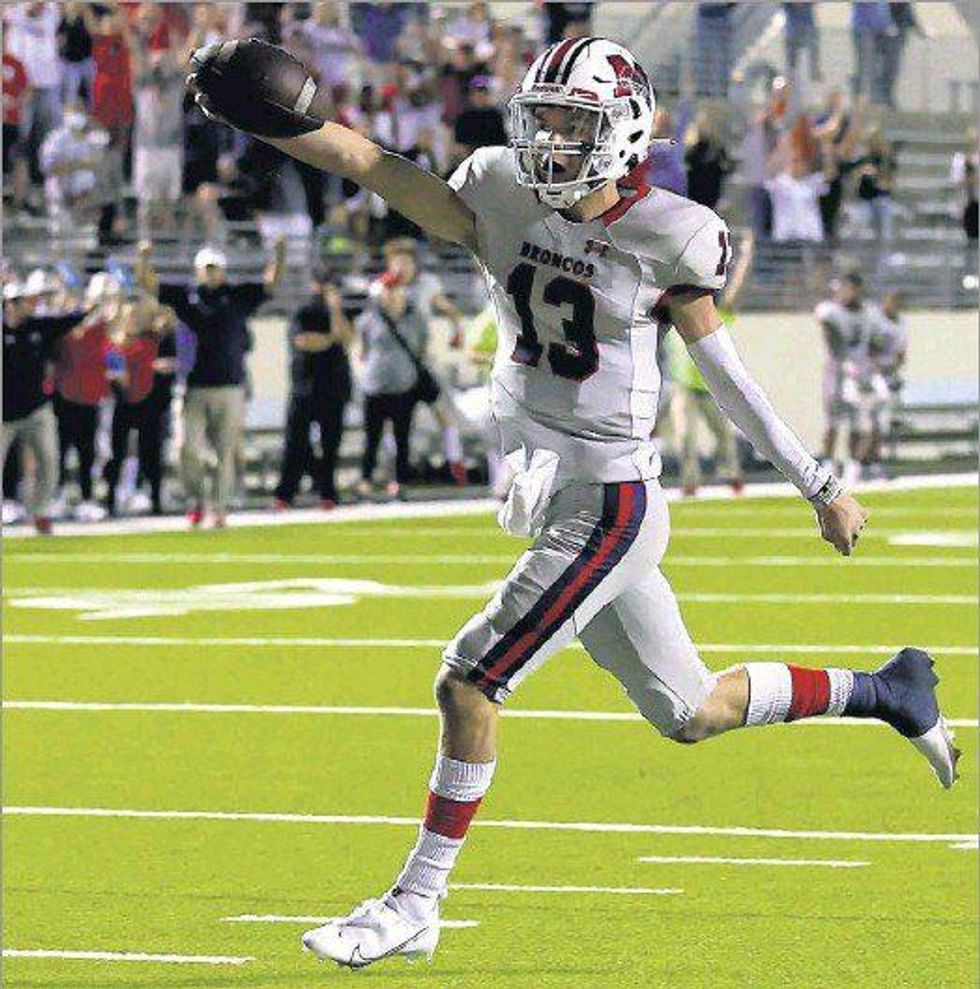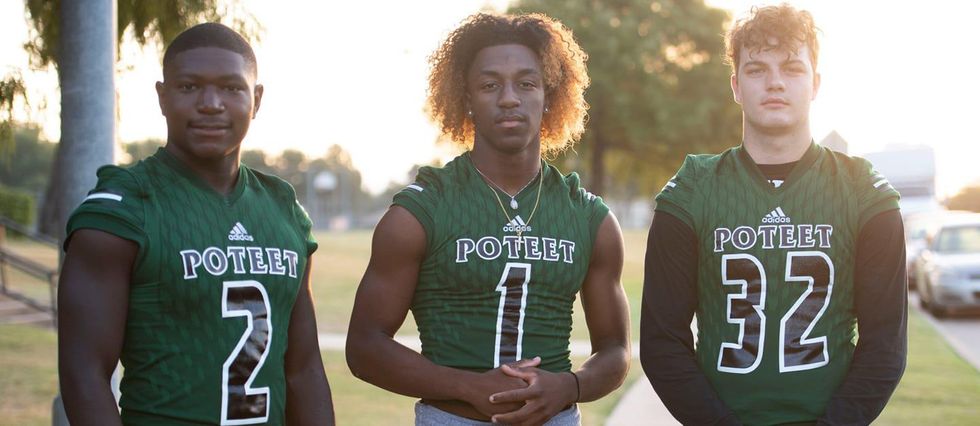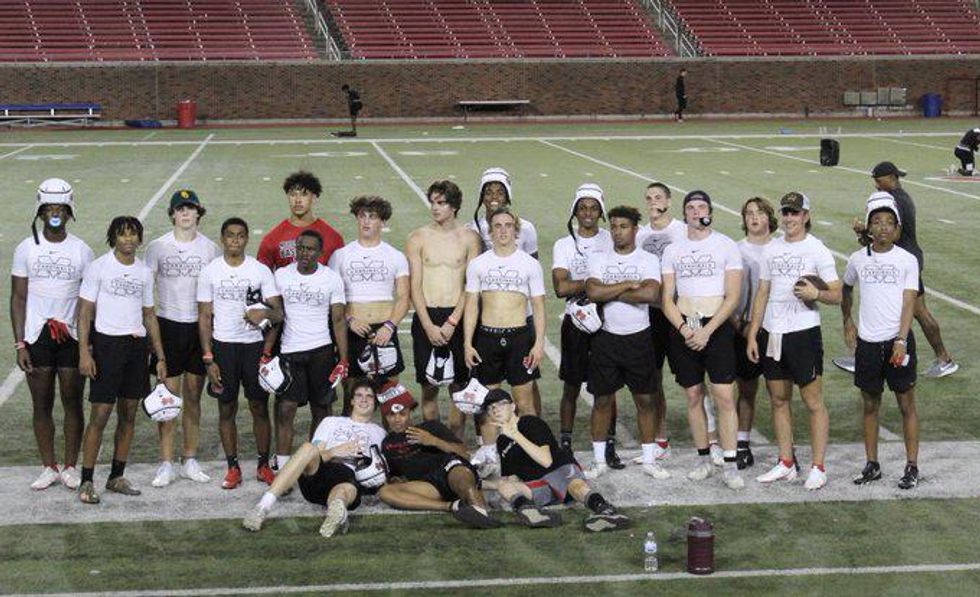 True