Four-For-Four: Parish Episcopal defends TAPPS State Title
Dec 03, 2022
Rebecca Deragon (VYPE Media)
The Parish Episcopal School Panthers football program has defended their state title! Defeating fellow Dallas-Fort Worth area team Prestonwood Christian by a score of 38-14. Securing their fourth-straight state title, the Panthers are bringing gold back to their campus.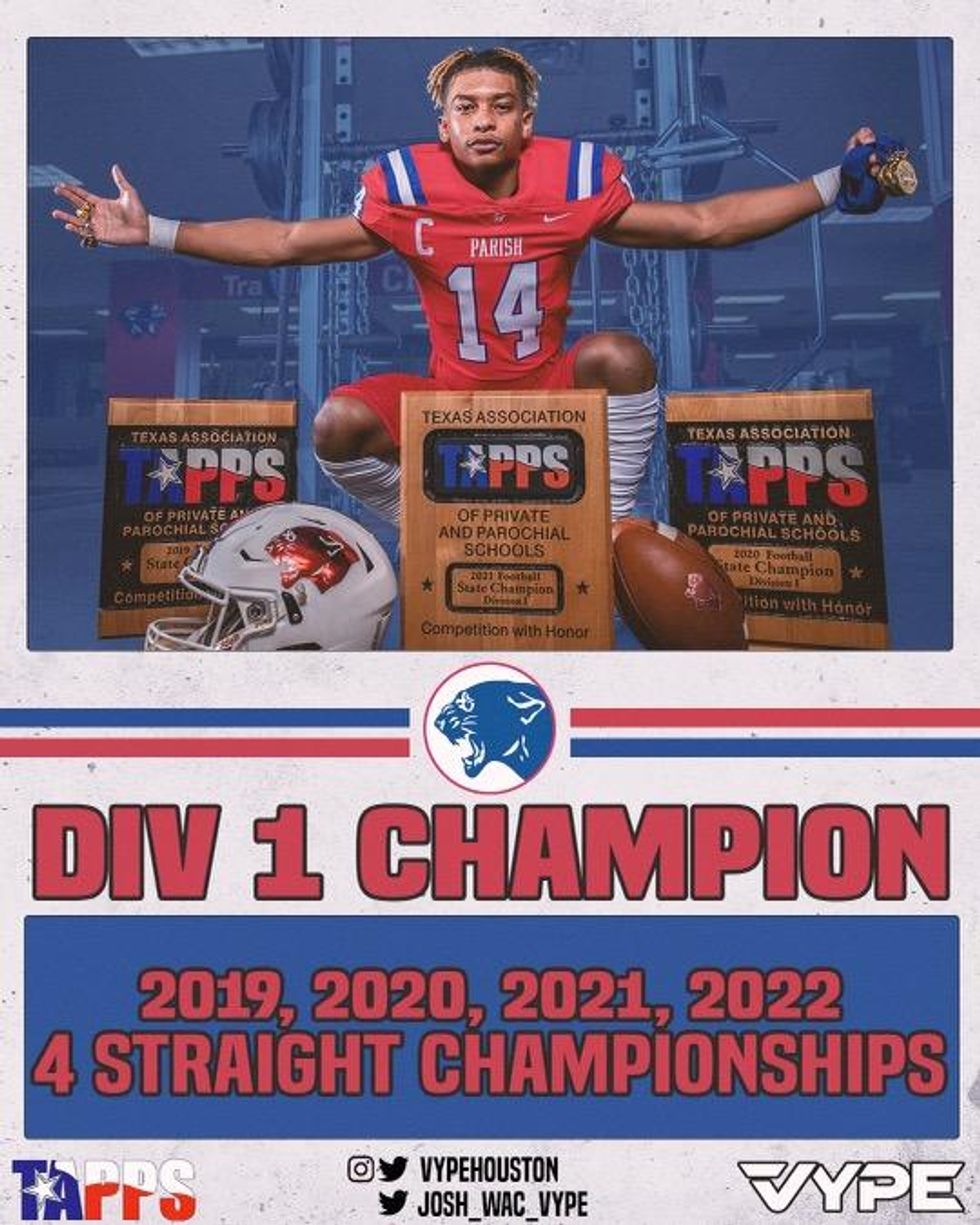 Bringing no doubt to Waco, the Panthers came out ready to roll from start to finish. Setting the tone early in the game, quarterback Sawyer Anderson found Chase Burton for a 42-yard touchdown pass. The rest of the first quarter was quiet (scoring wise) before the Panthers broke loose in the second quarter; scoring four more times before halftime. The scores came on a 69-yard reception from Anderson to Cedric Mays, a 36-yard pick six from Daniel Demery, a 30-yard field goal from Ryan Shiller, and a one-yard rush from Anderson. Prestonwood scored once in the first half- a 26-yard pass from Maguire Martin to CJ Jackson. Parish went into haltfime with a 31-7 lead over Prestonwood.
The second half saw a heavy-defensive outing from both teams. Scoring just once more in the game, the Panthers recorded a touchdown in the third quarter on a 19-yard rush from Mays. Parish's defense went back and forth with Prestonwood's defense throughout the rest of the match. Prestonwood opened the fourth quarter with a two-yard rush from AJ Sibley and that was the last of the scoring for the night.