Joshua Lady Owls makes name for themselves in DFW soccer
Mar 23, 2022
Michelle Rasmussen
It isn't hard to get lost in the news when it comes to an area like Dallas-Fort Worth- especially where high school sports are involved. The metroplex has a spotlight on many of the top athletes in not only the state, but some might argue the nation. With so many great athletes doing so many great things, it can be hard to keep up with the who's who of greats in north Texas. One team that has been consistently great for over a decade and continually overlooked? The Joshua High School Lady Owls soccer team. All of that is about to change!
VYPE DFW was given the opportunity to catch up with head coach Jeffrey Brooks in an exclusive interview during what has proven to be another successful season for the Lady Owls.
Focus, Drive, and Motivation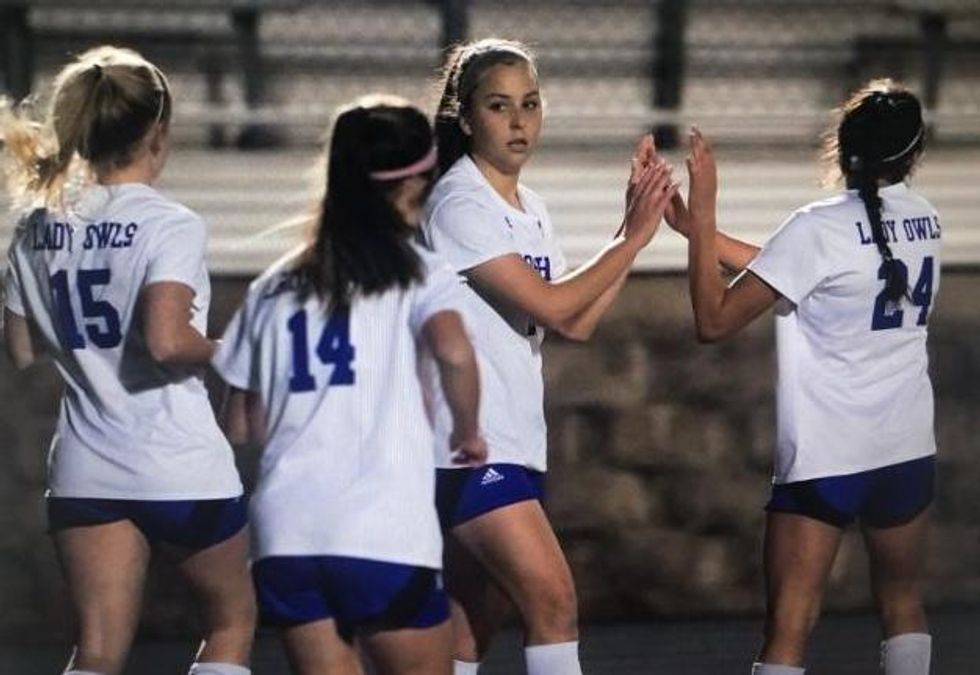 O and D Sports Photography
It's clear that the team strives for greatness as they have finished at the top of their district for five of the last ten seasons. This season, the Lady Owls have posted a 90% win percentage with a 18-2 overall record. The team has allowed only nine goals against them all season long. So, what's the secret- how did the Lady Eagles prepare for this season that led to such great numbers? Coach Brooks said he didn't change anything up. "We are always trying to fine-tune our off-season (and in-season) program, but by and large our training table was fairly similar to past years," Brooks told VYPE. "Our ladies generally do an excellent job of buying in, so that makes even the preparation fun."
Staying focused is a huge part of the team's success. Coach Brooks was quick to give his athletes all the credit when it comes to keeping their eyes on the prize ahead. "They are the ones who keep the thing on track. We have a good group of leaders-- in fact, every player on our team leads. That's the goal-- they want to play at a high level as a team." Keeping such a focused team motivated isn't difficult. They all have the same mindset, the same drive, and the willingness to do great all the time- that is clear by how they play with each other and against opponents every single time they step onto the field whether it's a practice, game, or tournament. "We just try to focus on the process and have as much fun as we can," said Brooks.
It's easy to make great memories when you help coach so many great athletes. For Coach Brooks, there are too many to count. "We, as a coaching staff, just really have enjoyed spending time with this group," he told VYPE.
Goals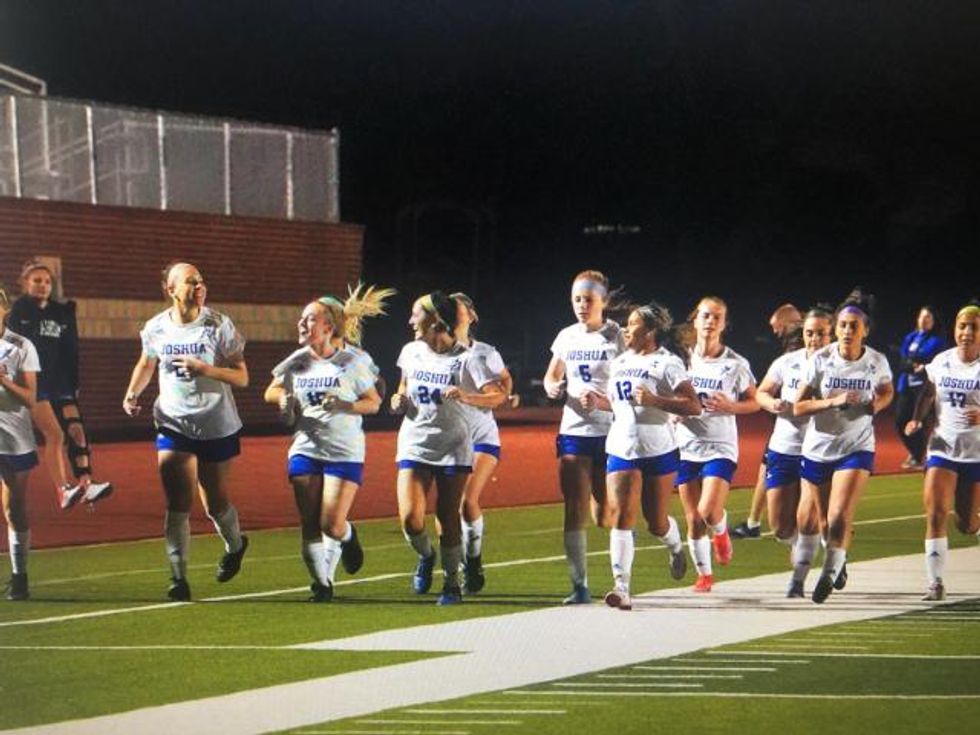 O and D Sports Photography
No pun intended, but the team has had phenomenal goals this season. "Our main goal is to win a state title," Brooks told VYPE. "Every day is a step along that path, but when are aren't interested in winning it all, it will probably be time for us to hang it up!"
As the team inches closer to their main goal, they have kept it consistent on the field. Entering playoffs on a 10 game win-streak (five of which were shut-outs), the Lady Owls make sure to take every game as serious as if it was THE game. "We try to emphasize that every game counts. And that, in fact, every moment in the game counts. And that, even beyond that, every practice session counts. Obviously there are variables in each game, including playoffs, but we want to stay as level as we can and focus on the process."
Impact of Seniors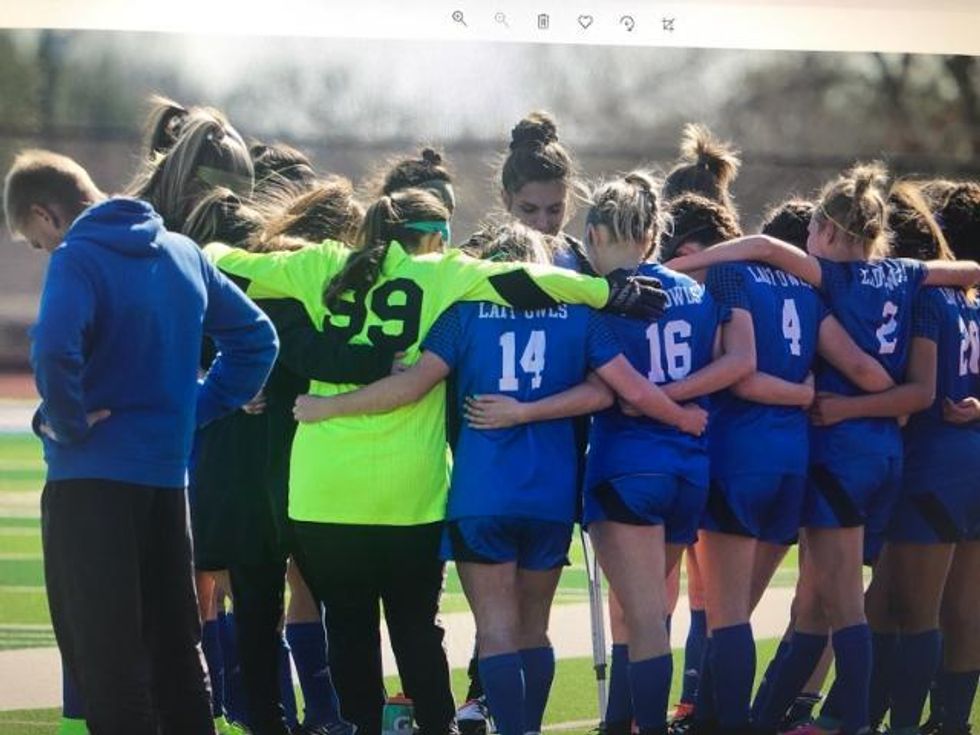 O and D Sports Photography
We would be remiss if we didn't ask Coach Brooks about the seniors that have helped form this specific team into what it is over the last four seasons. "We have five seniors: Graycen Rasmussen, Trinity Grabeal, Bella Cook, Ashley Jordan, and Karen Miranda," Brooks told VYPE. "Their contribution and influence on our program is inestimable." Coach Brooks went on to explain each senior's contribution and impact to the team:
"Graycen has come back from two knee injuries-- and come back better both times. Her hunger to improve is wonderful. Trinity has had three knee injuries, including this year unfortunately, so her high school career has not gone as any of us planned. But she is an insanely good teammate and her eye for the game makes her a difference maker even though she isn't playing. Bella just keeps getting better and better; she has pretty much played every single position over her high school career. That willingness to do whatever it takes is outstanding. Ashley came back from a knee injury last year and is such a high-intensity player. Excellent in space and just a ton of fun. Karen is the consummate teammate. Steady as you like on the field and an intentional leader who consistently does the right thing. Such a great person. All of them, really. So thankful for them!"
Learning from the athletes
As much as a coach can teach an athlete, any coach will tell you that they have also learned from those that they coach. During a time when the world has been forced to stop, regroup, then come back together, many coaches have payed close attention to how the young people have reacted, responded, and bounced back. The young people around us continue to show us how they continue moving forward despite some of the world's toughest challenges.
"In light of COVID in particular, these athletes keep teaching me how much fun athletics really is. That it is a vehicle with the potential to change our days-- and even our lives. Every time I get to training with this crew, my day gets better," said Brooks.