Legend in the making: Byron Nelson's Finley Bizjack
Jan 26, 2023
Photo provided by Finley Bizjack
In the world of high school sports, you will occasionally come across an athlete who checks all the boxes of a coach's dream: attentive, able to adapt, steps up, is a great leader, high IQ for the game, and the list can go on and on forever. Even more rare than that, though, you find an athlete who checks all those boxes for coaches, fans, and college recruiters all while being compared to the athletes who have become legends in their sports at the professional level. At Byron Nelson, senior guard Finley Bizjack stands out as one of the greats. Already being compared to the likes of NBA legend "Pistol" Pete Maravich, Bizjack is wrapping up his high school career while putting up incredible numbers and breaking records along the way. VYPE DFW had the opportunity to catch up with Bizjack in an exclusive interview regarding his time with the Bobcats' basketball program.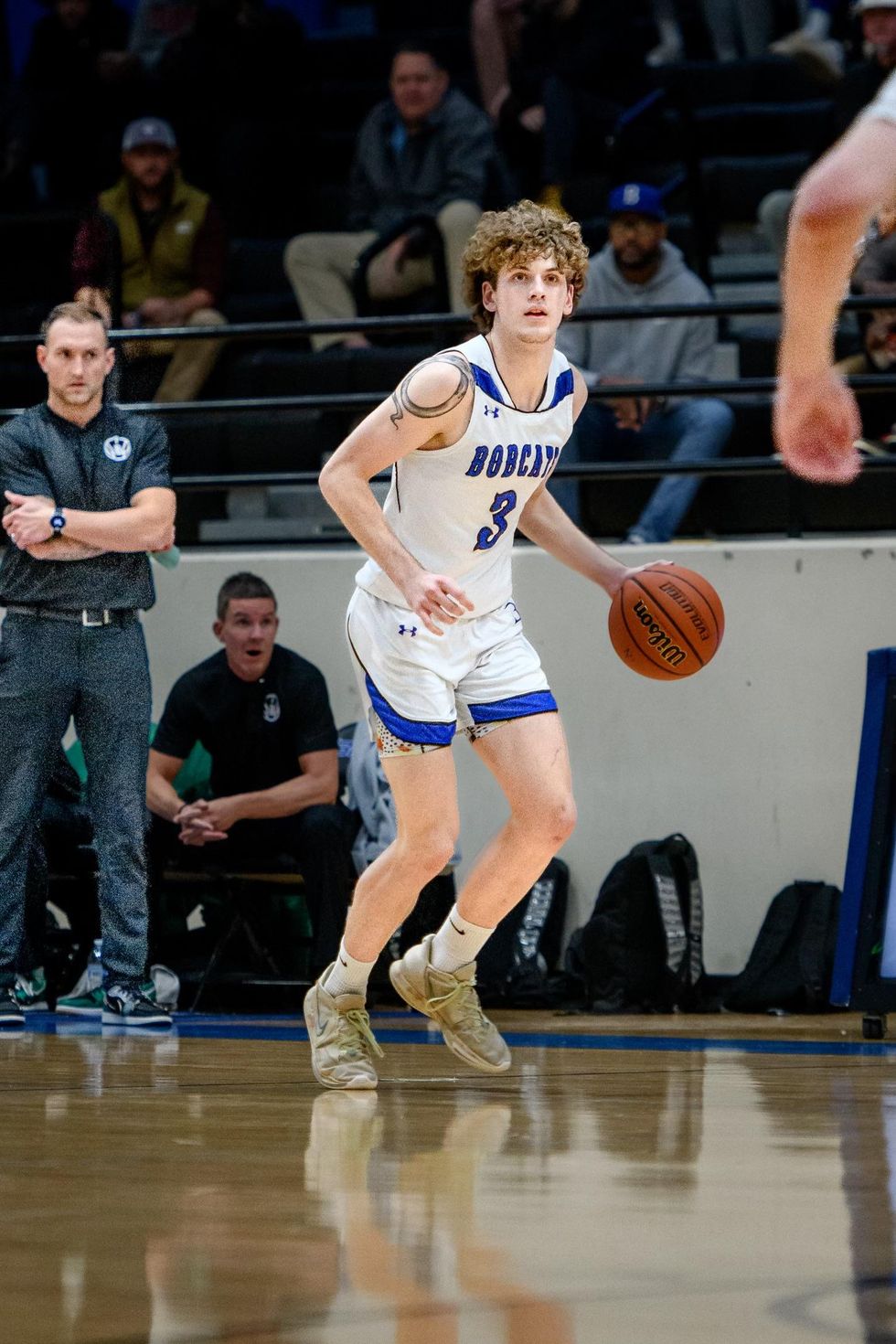 Photo provided by Finley Bizjack
At six-foot-five, Bizjack has been making a name for himself on the court while also helping to put Byron Nelson hoops on the map. The Butler basketball signee leads the Dallas-area with an average of 29-points per game with over 2,500 points on his career; at the rate he's playing, Bizjack should easily surpass the 2,600 mark for his high school career. In a recent 78-49 victory over Haltom, Bizjack scored 51 points for the Bobcats-- more points than Haltom scored as an entire team while only playing three quarters-- breaking the previous Byron Nelson school record for points in a game at 43. The school posted about the accomplishment on Twitter:
Putting up incredible plays and numbers each time he steps onto the court, it's no wonder Bizjack is widely known as one of the greatest basketball players in the area. Following his performance against Haltom, VYPE reached out for an interview with the future Butler Bulldog.
You had an incredible game (breaking Byron Nelson's single game record). Tell me a little bit about the game, did you go into it knowing you'd be on fire?
"This was the second time we played Haltom. Both teams were familiar with each other. We wanted to come out aggressive from the start. My shot started to fall early and it got me going. I wanted to try to keep that flowing the whole game. Everything seemed to come together."
How does it feel having that sort of legacy to your name?
"It's an awesome feeling to know that my name is up there with the guys that came before me. I hope to leave a legacy for others to aspire to. I have an eleven year old little brother that I know will be gunning for all of my records."
When did you first start playing basketball- who got you interested in the sport?
"I started playing seriously in 5th grade. My mom played basketball in high school and college and it was our special thing. It still is to this day."
What athlete do you look up to and why?
"It's hard for me to look up to one athlete individually because I try so hard to be my own person, but from a basketball perspective, I take a lot from guys like Luca (Dončič), Jalen Brunson, Kyrie Irving, and even Steph Curry."
What is your go-to game day routine?
"Wake up at 5. Shots up at the gym at 5:30. School. Pre-game. Game. If my shot doesn't feel right in the game, I go back to the gym that night."
You have been compared to legends in the sport like "Pistol Pete" Pete Maravich- how does that effect your mindset when you're going into a game?
"It's an honor to ever be mentioned with the greats... I just hope that people recognize the work I put in hen I play. The games are my fun time."
What impact do you hope to have going into the rest of the season?
"We have set our sights high at Byron Nelson High. I hope to help my team reach our goals as a team this year."
What have been your personal goals this season?
"Consistency and accountability for my team."
What has been your favorite memory playing with Byron Nelson so far?
"The day to day grind with my teammates each year. They have ll been great and so have my coaches."
When committing to Butler, what stood out that made you want to be a part of their program?
"Coach Matta and Coach Mojo. Their belief in me and what I bring to the table made me feel right at home. After visiting the school and seeing the atmosphere surrounding the team. It just felt right."
What do you do when you aren't playing basketball?
"SLEEP!"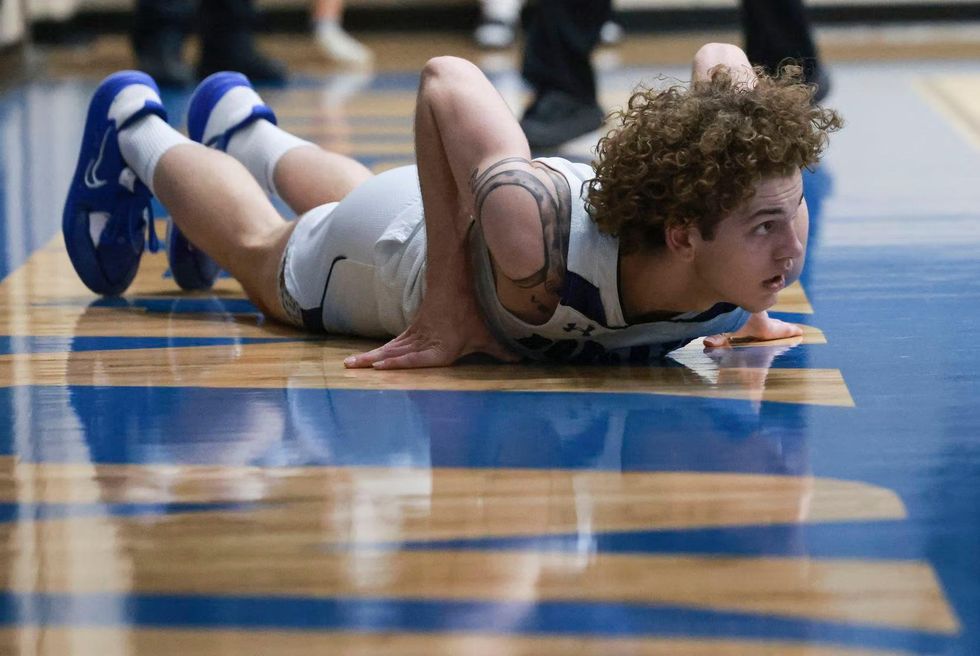 Photo provided by Finley Bizjack
An all-around athlete with big goals not only for himself, but his team, Bizjack is on his way to being one of the greatest on the court. This season he has helped lead the Bobcats to a 23-4 overall record so far (7-1 in district play) and looks to continue the grind. With only four district games left between now and playoffs, be sure you catch Bizjack and the Bobcats in action on the court!
Their next game is Friday, January 27th against Keller in front of a home crowd. Tip-off is at 7 p.m.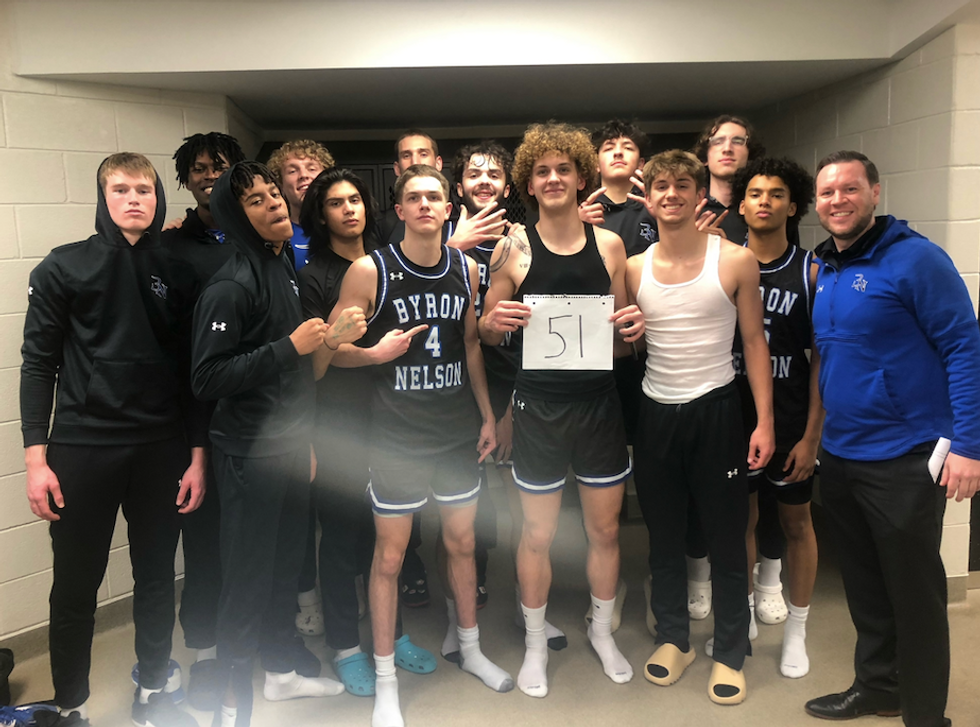 Photo provided by Finley Bizjack