Week 5 DFW #TXHSFB Preview
Sep 26, 2019
Week 5 ushers in the rest and the bulk of district play across the DFW area. This is the real season for these teams and the 0-0 district record heading into this week's slate of games give a sense of chance to make a move to the playoffs - regardless of overall record.
---
THURSDAY: #6 The Colony vs. Frisco Centennial
The first game on this week's slate pits two teams on two different ends. The Colony, a team that could be a 5A state contenders, and Frisco Centennial, a team that is looking to build a foundation for the future.
Previewing The Colony (3-0)
The Colony boasts one of the best QB-WR combos in the area with Mikey Harrington and Myles Price, a recent commit to Texas Tech. The two have connected 24 times this year for 421 yards and six scores - the last two numbers representing nearly 50 percent of Harrington's season stats.
The offense is potent and can score quickly and often almost without fail. Deficits don't mean much to The Colony, which has proven over the course of the past two years, it can come back and win in exciting fashion.
The Colony is outscoring teams by 18 points and outgaining opponents by nearly 115 yards per game. Week 3's comeback win over Trophy Club Byron Nelson skews those numbers a bit as The Colony only gave up 21 points and 572 yards combined in the first two weeks.
Previewing Frisco Centennial (0-3)
In the Titans' most recent game, it lost by only three to Bishop Lynch, which is ranked in the TAPPS area rankings. That was a much improved showing after the first two weeks in which Frisco Centennial lost by a combined 52-7.
Offensively, the Titans don't put up a lot of numbers, averaging just 219 yards a game with 206 coming through the air. The most rushing yards on the team is just 37 yards - there are five players with net-positive rushing yards and four with net-negative yards rushing on the year.
The defense is not a strength either, giving up 31 points a game and 426 yards of offense to opponents.
Previewing the Game
For The Colony, this is exactly how you want to start district - opening with a lesser opponent. Whatever ailed the team a couple weeks on defense against Byron Nelson can be remedied this week against a team that won't offer up much resistance.
The key for The Colony will try to not to get too cute in its attack and allow bad habits to creep into its style of play. The game should be decided early, especially if the team that put up 42 in the first half against Reedy shows up this week.
Prediction: The Colony 51, Frisco Centennial 13
Follow @iamspeters for live updates of this game.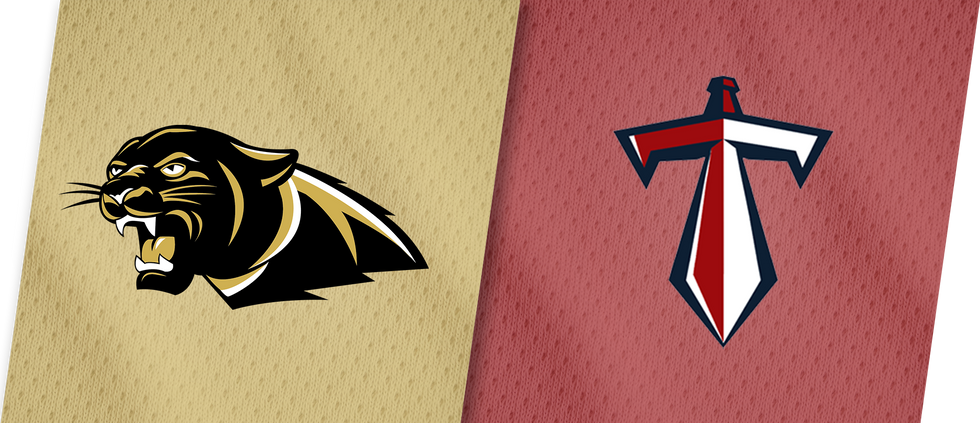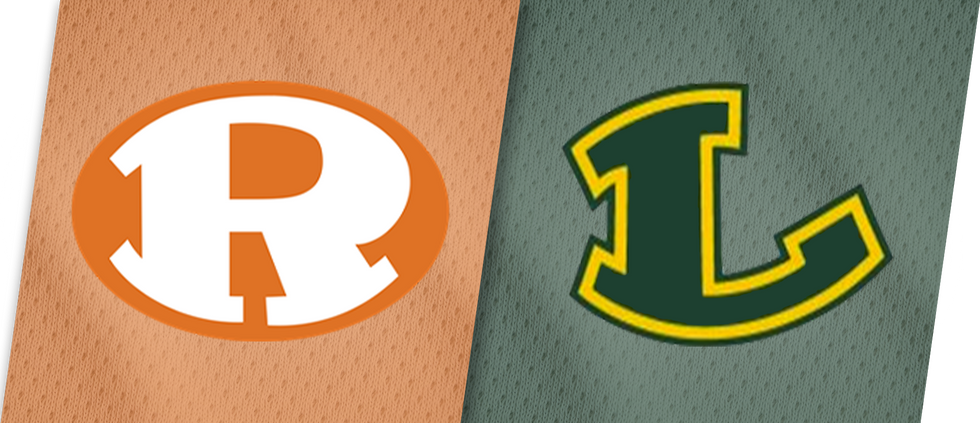 Other notable Week 4 DFW #TXHSFB games
THURSDAY
Euless Trinity (4-0) vs. LD Bell (2-2)
Keller Central (3-0) vs. Denton Guyer (3-0)
FRIDAY
Arlington Lamar (3-0) vs. Arlington Martin (2-1)
Bishop Dunne (2-2) vs. Fort Worth All Saints (4-0)
Frisco (4-0) vs. Frisco Reedy (3-1)
Keller (2-1) vs. Southlake Carroll (3-0)
Lewisville (3-0) vs. Flower Mound (2-1)
Lovejoy (2-2) vs. Denton Braswell (2-2)
San Antonio Cornerstone (4-0) vs. Bishop Lynch (3-1)
Sherman (3-1) vs. McKinney North (3-1)
Weatherford (4-0) vs. San Angelo Central (2-2)
Bridgeport (3-1) vs. Gainesville (4-0)
Burleson Centennial (3-1) vs. Midlothian (4-0)
Carrollton Ranchview (4-0) vs. Alvarado (2-2)
Corsicana (3-1) vs. North Forney (3-1)
Plano John Paul II (3-1) vs. McKinney Christian (4-0)
Dallas Life Oak Cliff (4-0) vs. Dallas Roosevelt (3-1)
Dallas Madison (4-0) vs. Sunnyvale (4-0)
Mansfield Lake Ridge (2-2) vs. DeSoto (4-0)
North Dallas (2-2) vs. Dallas Carter (3-1)
SATURDAY
Frisco Legacy Christian (3-1) vs. Colleyville Covenant (1-3)
First Baptist (1-3) vs. Covenant School (2-2)