Sophia Keene– OH for Baylor University
Keene is establishing herself as the future of Baylor volleyball. As a freshman, she is part of the Bears' postseason roster, which is currently competing in the NCAA National Championship Tournament and has advanced to the Sweet 16.
Once she gets more playing time, this OH is sure to become one of the team's leaders, as she gains more collegiate experience.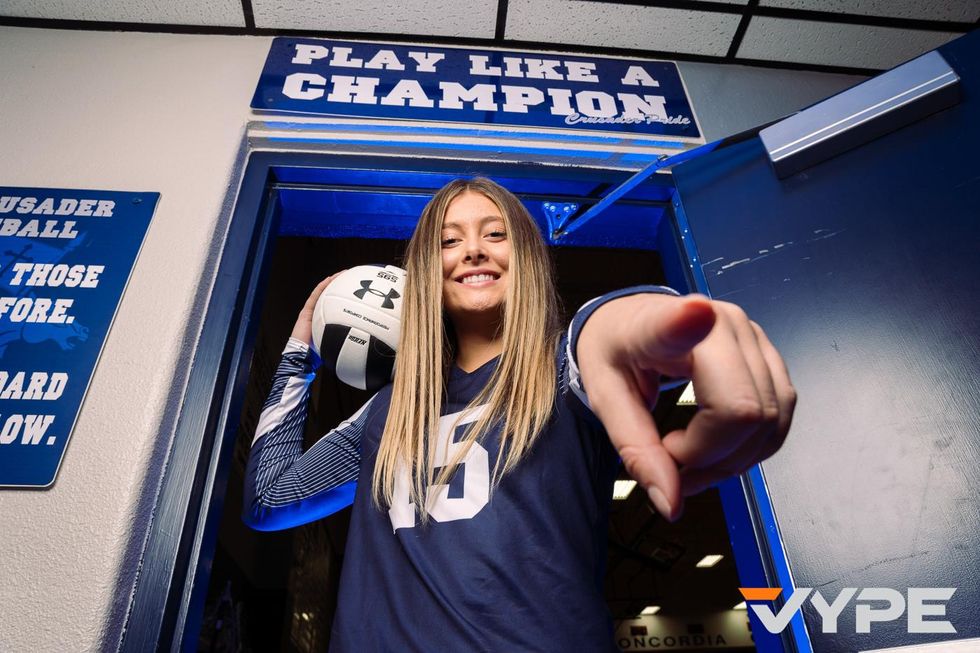 Sophia Keene Bradley Collier (VYPE)
Ke'Bryan Hayes– 3B for the Pittsburgh Pirates
After joining the Pirates in 2020, Hayes has climbed the ranks to become the starting third baseman for the Pittsburgh ballclub. In the 2021-22 season, he won the Field Bible Award, which recognizes a player who has excelled on defense.
He narrowly missed out on obtaining a Gold Glove, this past season, which was awarded to Cardinals 3B Nolan Arenado, but if he maintains this level of consistency, Hayes will anticipate winning one in the near future.
Shane Baz--Pitcher for the Tampa Bay Rays
Since graduating from CLHS, Baz joined the Rays in 2021, where he has moved up in the bullpen. The Houston native had some respectable performances, throwing pitches that surpassed 100 mph before he suffered a season-ending elbow injury during the '22-'23 campaign.
The Rays will hope he is ready to go prior to Spring Training in 2023.
Kendahl Ross--TE Coach for Sam Houston State University
The all-time leading rusher for Concordia has spent the last two years as a student assistant/coach for the SHSU Bearkats football team. After playing RB for Davidson, COVID hit, which allowed Ross the opportunity to move closer to home, in Huntsville.
Since becoming one of the coaches for the Bearkats, he was part of the undefeated '21 team which won the FCS National Championship against South Dakota (23-21), and will, likely, retain that role until he graduates.
Isa Zelaya--Setter for Pepperdine University
Zelaya has emerged as one of the stars of Pepperdine Volleyball, earning numerous accolades over her collegiate career, including WCC All-Freshman Team (2019), WCC All-Academic first team, and All-WCC first team(2020), as well as the AVCA Pacific South All-Region first team (2020).
With nearly 2,000 assists in her career, this senior setter was part of the team that competed in the NCAA Championships, in which they lost to Standford.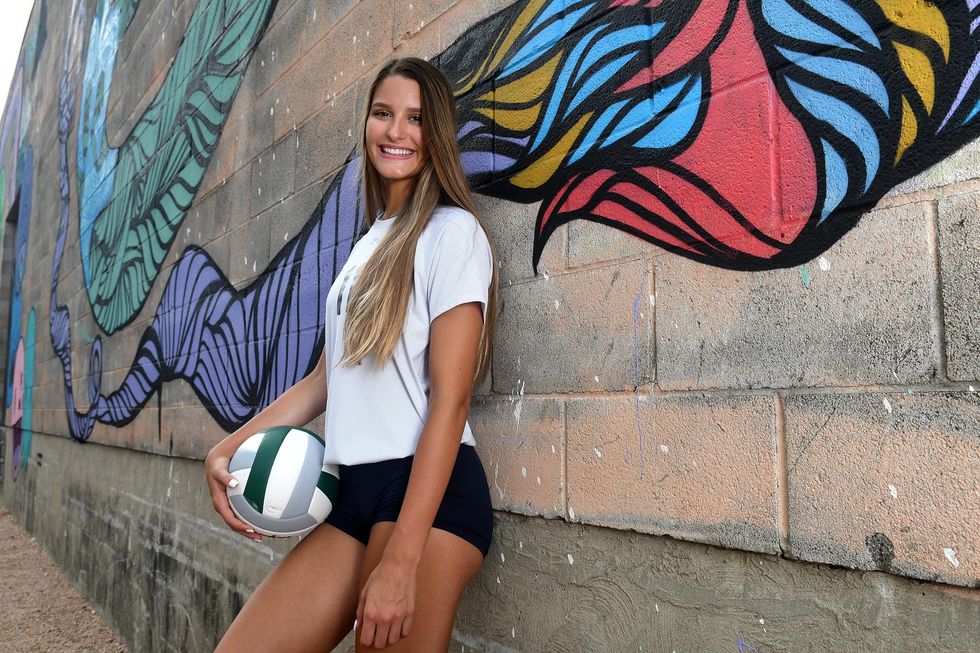 Decatur ISD
Decatur continues to soar through playoffs doing whatever they can to keep naysayers quiet. The Eagles are looking to continue on their path in the UIL State Semifinals Friday evening when they take on China Spring. VYPE DFW takes a dive into what fans can expect out of this semifinal matchup!
Decatur Eagles (11-3, 4-0)
Decatur is on a hot streak as they continue to post win after win. Entering the semifinals on an 11-game win streak, the team is led by Nate Palmer, Landon Felts, Devin James, Preston Escobar, Hunter Smith, Brody McClure, Antwan Gilbreath, Wyatt Vinzant, and more. After finishing at the top of their district standings, the team has been able to secure incredible victories in post season play, including their most recent 35-21 victory over Wichita Falls.
Blanking two playoffs opponents, the Eagles have allowed only 36 points against them in postseason play while scoring 173 of their own. The team has been playing stronger and better than ever and will look to continue doing so on Friday against China Spring.
China Spring Cougars (13-1, 4-0)
China Spring has posted only one loss this season- a 24-16 intense matchup against Parish Episcopal who has won their division's TAPPS State Title four seasons in a row. The team posted victories over former state champion Stephenville, Waco La Vega, Alvarado, and more to finish their regular season at the top of their district. In playoffs, the team has ended the seasons of Fort Worth Western Hills, Kaufman, Lake Worth, and Anna.
Led by incredible athletes, the Cougars are no stranger to defeating Dallas-Fort Worth area teams. They will be looking to play smart defense against a tough Decatur team.
What To Expect:
China Spring is a team that hasn't given up in any situation they have ever been in. Looking to continue their streak of taking down DFW opponents, they will be alert on the field- ready to get the job done. Decatur has to remain focused from start to finish in order to continue advancing. In a win and go to state or lose and go home situation, fans can expect both teams to have one of the best games of their season. Kick-off is set for 7:30 p.m. at Mansfield Newsom Stadium.
There is so much fun to be had at a VYPE Media Days!
From team and individual pictures, social media shout-outs and video interviews, it is all there for the student-athletes to feel like a superstar. VYPE traveled out to St. John XXIII for their 2022 Winter Media Day.
Check out the video and photo gallery below!
Join the #VYPETEAM
Get up to date news from all over the country!