Photo by Bradley Collier
Talk to Yu Ching "Tiger" Cheung for a few minutes and you get a vibe that he's just that guy.

The Lutheran South Academy tennis star came to the United States in the eighth grade, moving from Hong Kong where "tennis is huge".
"When I first got here, I didn't know anyone, that was tough," Cheung said. "I was a little scared to be honest."
Once he settled onto the court again at LSA, Tiger fit in just fine and his confidence grew. According to tennisrecruiting.net, Tiger is a 3-star prospect, and has signed to play college tennis at Loyola. "I'm just a confident person," Cheung said. "My coach always told me to be confident at everything, especially on the court."
Being confident on the court this spring helped guide him to a TAPPS 5A Men's Doubles State Championship with partner Chase Turley as they defeated Cade Webb and Kyle Pipkin of Fort Worth Christian for the crown.
"Winning state is a big thing," Cheung said. "I think people know me as a pretty good tennis player."
Cheung, whose favorite player is Rafael Nadal, has big dreams for his future after college, which include owning his own tennis academy.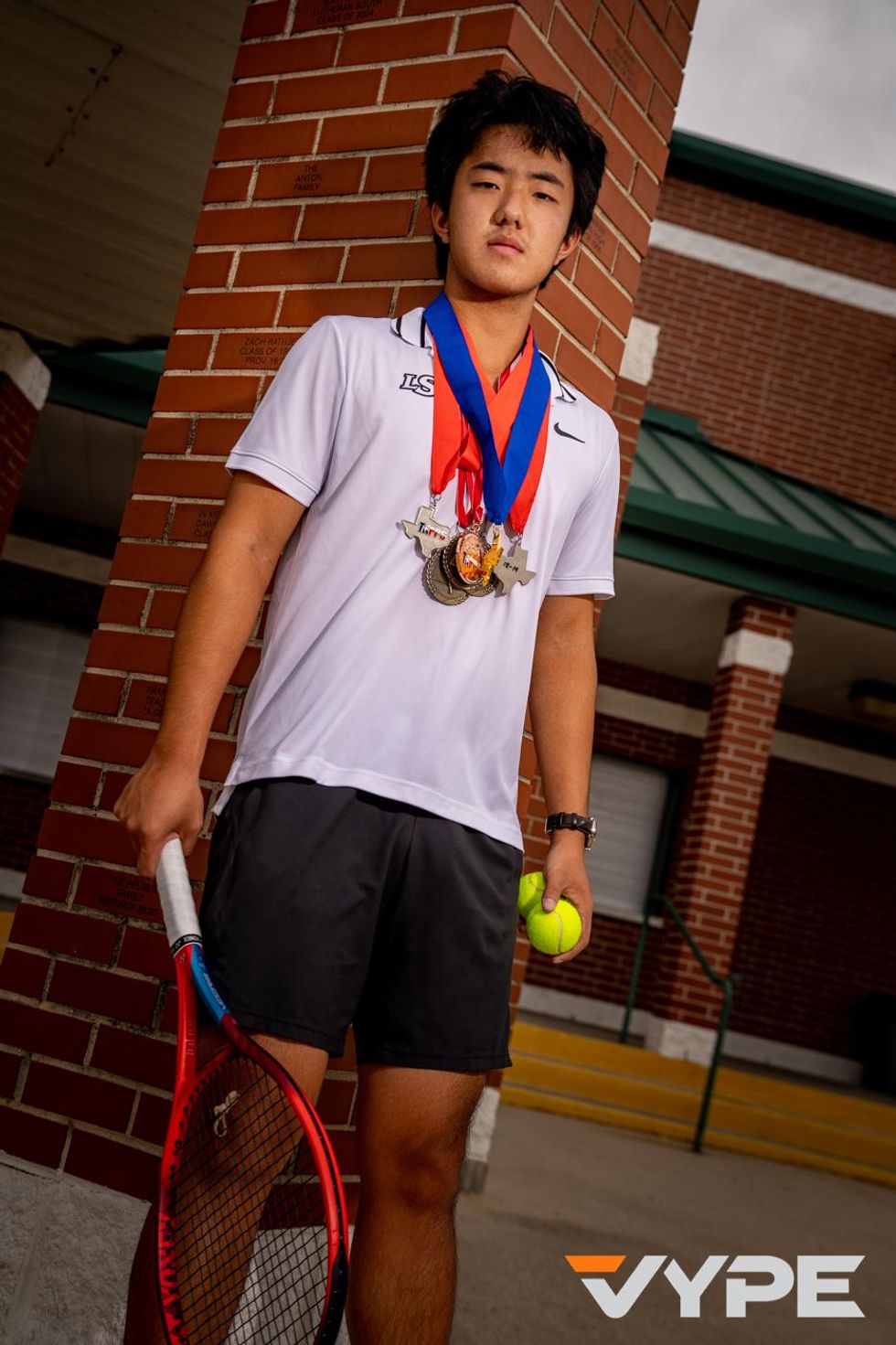 CLICK HERE to view the Lutheran South Academy Magazine

CLICK HERE to purchase Lutheran South Academy Photos
Photo by Bradley Collier
In life sometimes, as fate would have it, a chance meeting can change your life's trajectory forever for the good.

Ayana Smith remembers that moment. In the fifth grade, Smith and her mother were going to Cold Stone Creamery to get some ice cream on Valentine's Day. There, Smith met who would end up being her future club track & field coach.
"It changed my life because it showed me what I can really do," Smith said. "It was really surprising. I didn't think I had that in me."
Six years later, Smith is now a track star at Lutheran South Academy and just brought home gold in the 4X100-meter relay, 100-meter dash and long jump at the TAPPS 5A State Championships in May.
Smith has been running track since the sixth grade and arrived at LSA for her freshman year.
"I liked how it was small," Smith said. "My god sister went here before I got here and she told me some good things about it. I just felt like I would do really well here." The junior has big aspirations beyond winning gold in high school.
Smith dreams of running track collegiately, potentially at Southern University, Prairie View A&M or LSU, and then one day reaching the Olympics like her icon Allyson Felix.
"I love her style and how long she's been running and how strong she is as a person," Smith said. "I really love that about her."
Outside of track, Smith is involved in multiple organizations including Top Teens of America, serving as her chapter's president, and the World Youth Foundation. But everything she does in or out of school and on the oval is for her grandpa.
"I do everything for him even though he's not here with me anymore," Smith said. "If he was here right now, he'd be really proud of me."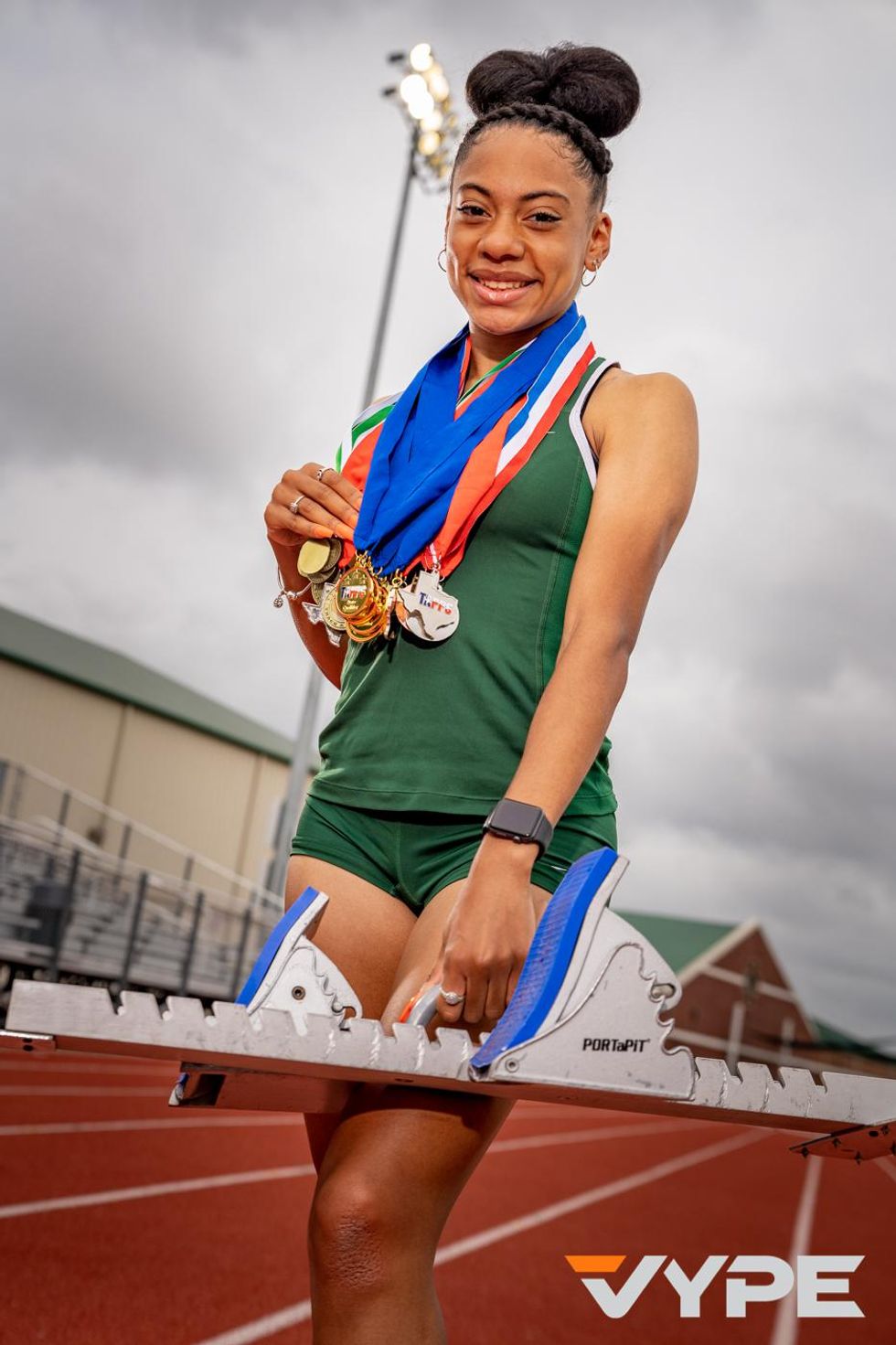 CLICK HERE to view the Lutheran South Academy Magazine

CLICK HERE to purchase Lutheran South Academy Photos
Photo by Lily Cox
Episcopal once again enters as a contender in the Southwest Preparatory Conference. But this is not the team from a year ago.
Amanda Watts returns just two starters from a team that went 8-6 overall. The SPC did not have a playoff in 2020 due to COVID-19.
As they enter 2021, the Knights look to make the postseason for a 10th-straight season led by Oklahoma-commit Morgan Perkins. In 14 matches last year, which included matches against College Station, Fulshear and Memorial, Perkins played in 44 sets and registered 60 kills (1.36 kills/set), hit .368 and had 30 blocks.
Other key returners include juniors Ava Harrington (OH/MB) and Farah Farooq (MB). Also watch out for sophomore Allyson Frailey (OH) and junior Emma Poirot (RS).
This team "will be young" according to Watts but their returners "will help lead us". The motto for Episcopal in 2021 is "Kia Kaha", which translates to Forever Strong.
To purchase the 2021 VYPE Volleyball Preview CLICK HERE
To view the VYPE Flipbook CLICK HERE
To view all photos from the photo shoot CLICK HERE
Join the #VYPETEAM
Get up to date news from all over the country!