Cameron Driskill (VYPE)
Fort Bend Christian Academy baseball is off to a strong start this Spring with a stalwart bullpen and bats aplenty, proving that this Eagles' squad should be considered one of the top TAPPS teams in Houston.
After reaching the Area Round of the postseason a year ago, the Eagles (10-2 record) have returned with a vengeance. FBCA is currently holding the top spot in their division to begin district play, following their recent series sweep against John XXIII. Lutheran South and Kelly Catholic are on tap.
The pitching for FBCA has been the driving force behind their success.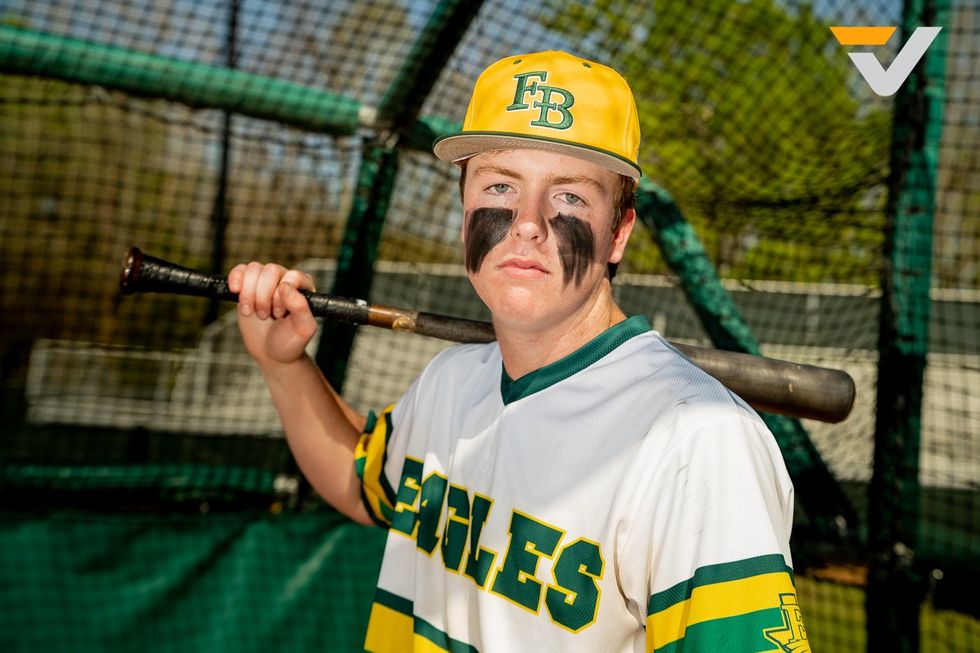 FBCA's Clay KrischBradley C. Collier (VYPE)
Seniors RHP/IF Clay Krisch (1.50 ERA), RHP Cord Copley (1.58 ERA) and RHP Cameron Kaminsky (2.10) have set the tone for the Eagles staff. In addition, freshman RHP/MIF Landon McKenna has enjoyed a breakout performance on the mound, currently throwing for a 0.95 ERA.
At the plate, senior OF/RHP Brady Dever has been the leader of the lineup with a .576 batting average, 19 hits, 16 runs and 10 RBIs.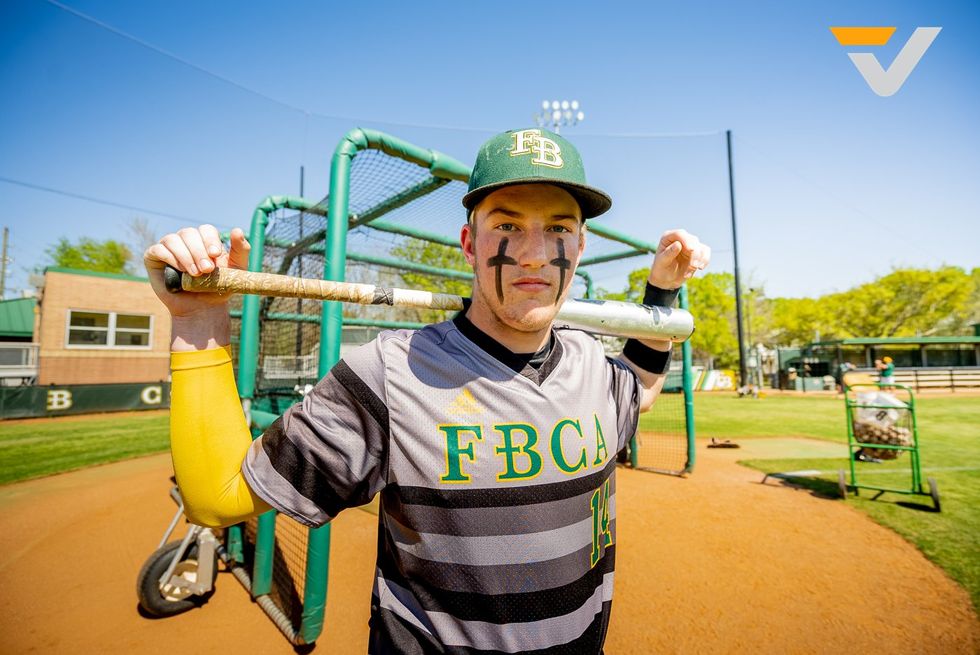 FBCA's Brady Dever Cameron Driskill (VYPE)
Furthermore, Clay Kirsch (0.406 BA, 13 H, 14 RBIs), freshman 3B/MIF Carson Morton (0.552 BA, 16 H, 10 RBIs) and senior MIF/RHP Benji Elizondo (0.310 BA, 13 R, 8 SB) have made it difficult for opponents to keep up throughout the first half of the season.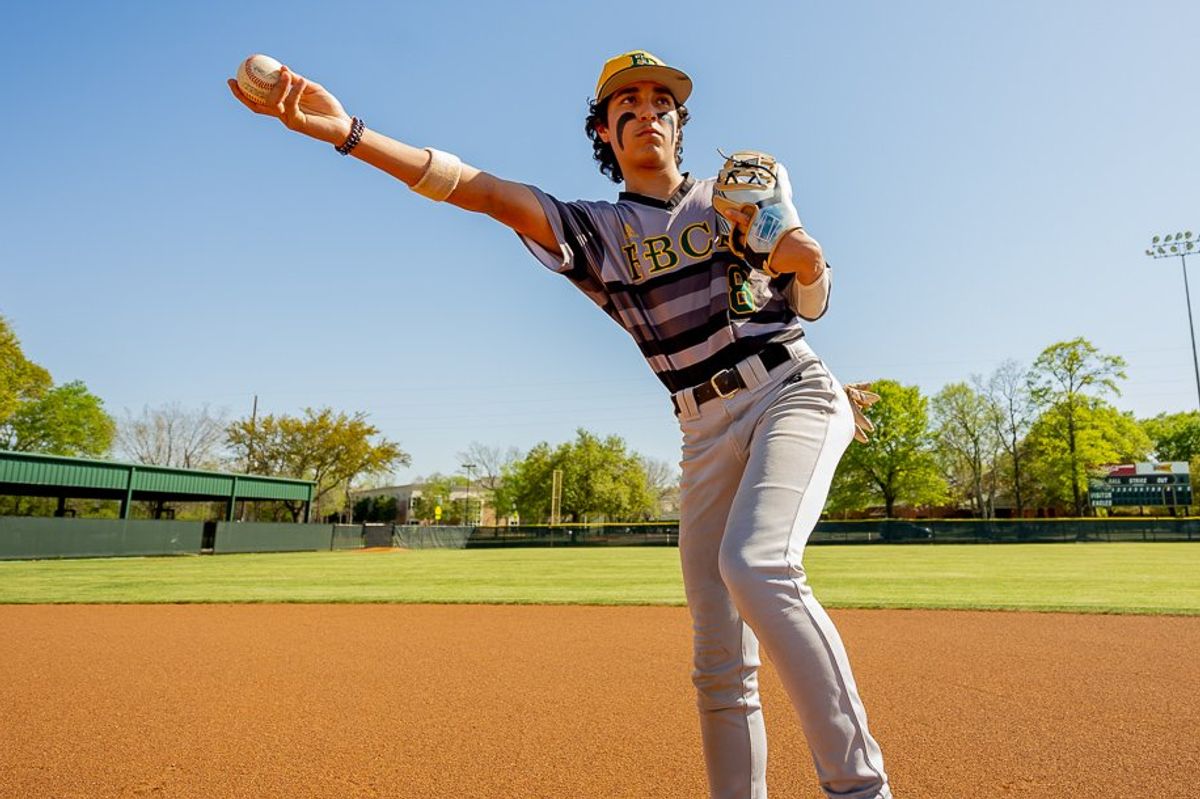 FBCA's Benji ElizondoCameron Driskill (VYPE)
With the second half of Spring already underway, FBCA's momentum is rapidly increasing as they seek to cap off the year with a district title.
They will have some tough competition with Lutheran South Academy, Second Baptist School and TWCA right on their heels, but the TAPPS postseason will be here before you know it. With that in mind, count on the Eagles to make some noise come the playoffs.
Jamie Wright (VYPE)
No. 2--Deer Park Deer Softball
2022: 40-5 (State Semifinalists)
HC: Amy Vidal
Deer Park has been one of the strongest softball programs in the Greater Houston Area for the past few years. In 2021, the Deer won the program's third State title and returned to Austin again in 2022.
The Deer finished 40-5 overall a year ago and fell in the State Semifinals. Can Deer Park make it a third-straight trip?
Five starters return for third-year coach Amy Vidal, who has won 80 games as a coach at Deer Park and is in her 23rd year overall as a head coach.
The Deer bring back eight collegiate-bound players led by first-team, all-district picks Erin Perez (Incarnate Word), Bryanna Fuentes (Incarnate Word), and Angelina Morales (San Jac). Second-team picks were Lorelei Graham (Angelina College) and Lindsey McKnight (Angelina College).
Other names to remember include Aubrey Graham (Dallas Christian College), Hanna York (Houston Christian), and Kylie Wilson (Prairie View A&M).
This team has the pieces to make another run.
Justin Hartojo (VYPE)
No. 2--The Woodlands Highlanders Baseball
2022: 25-11 (2nd in District 13-6A/Regional Semifinalist)
HC: Ron Eastman
TWHS is primed for another imminent playoff run. Although finishing second in their tough district last season, the Highlanders proved they were worth fearing by reaching the Regional Semis.
Even more cause for optimism, coach Ron Eastman is embarking on his 23rd consecutive year at TWHS, nearing 700 career victories (665). Achieving that milestone is not out of the question for his storied career, given that his group is brimming with next-level talent.
Specifically, the two-time 13-6A MVP Brayden Sharp (Tennessee-signee), who threw a perfect game against Conroe.
All-state second-baseman Logan Ellefson, first-teamer RHP Ethan Coronel (Houston Christian), and Western Texas-commit Sammy York will also fill out this talented lineup.
If this team's history is any indication, don't be shocked if The Woodlands adds another State Title to their trophy case (2000, 2006-National Champion, 2013).
Join the #VYPETEAM
Get up to date news from all over the country!