Photo by Lloyd Hendricks (Hendricks Rockography)
Pearland Softball is fresh off the heels of completing one of the most intense postseason comebacks in recent memory--in walk-off fashion no less.
Last week's Region III-6A Finals saw the Lady Oilers fall behind 8-5 in the seventh inning, courtesy of a two-run shot by Deer Park's Erin Perez.
The Lady Oliers's backs were against the wall, but with two runners on base, pinch-hitter Gabbie Roundtree (Sr. OF) came in the clutch with an immaculate three-run homer over left field to tie it up--much to the thrill of the Pearland crowd and dugout.
Gabbie Roundtree (Sr. OF) celebrates with her team after tying the game in the 7th
Lloyd Hendricks (Hendricks Rockography)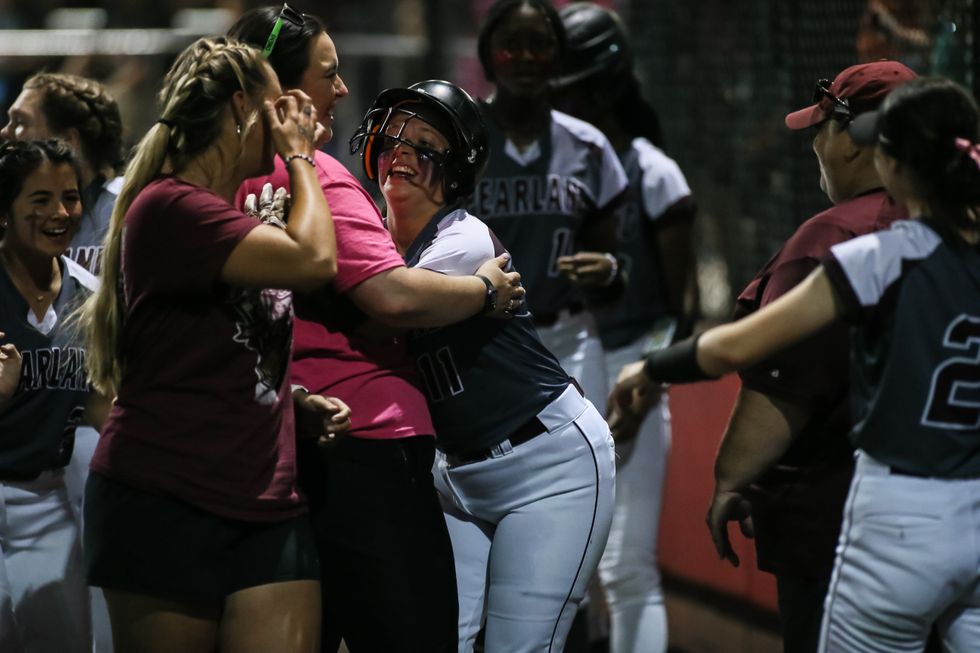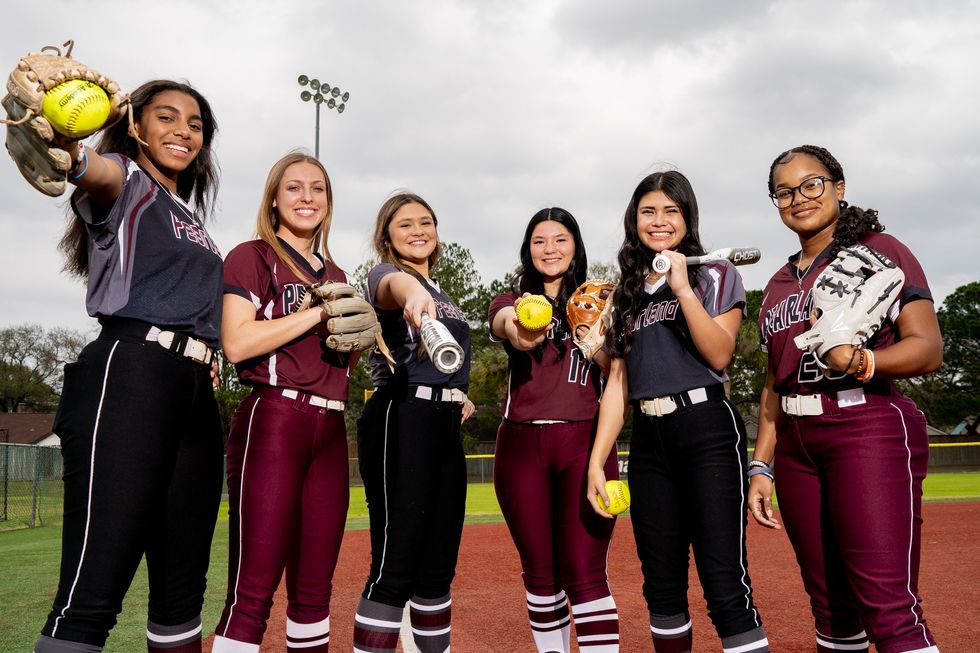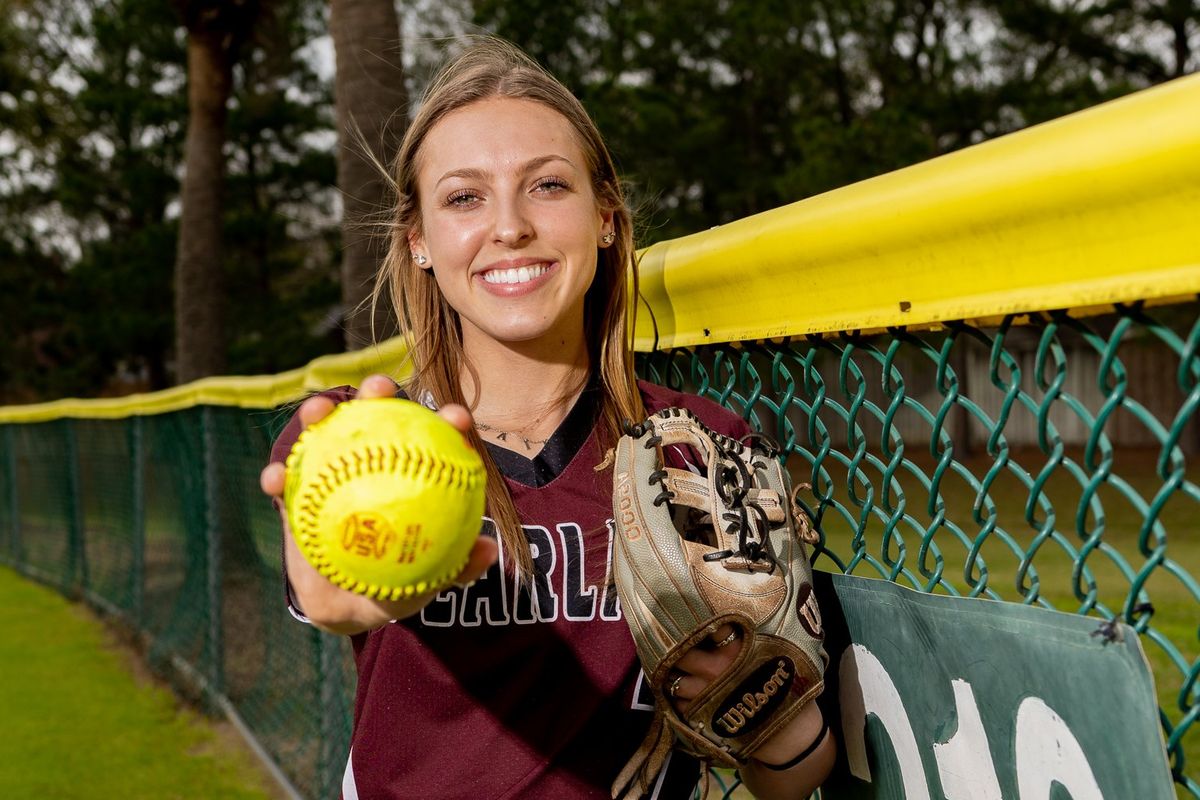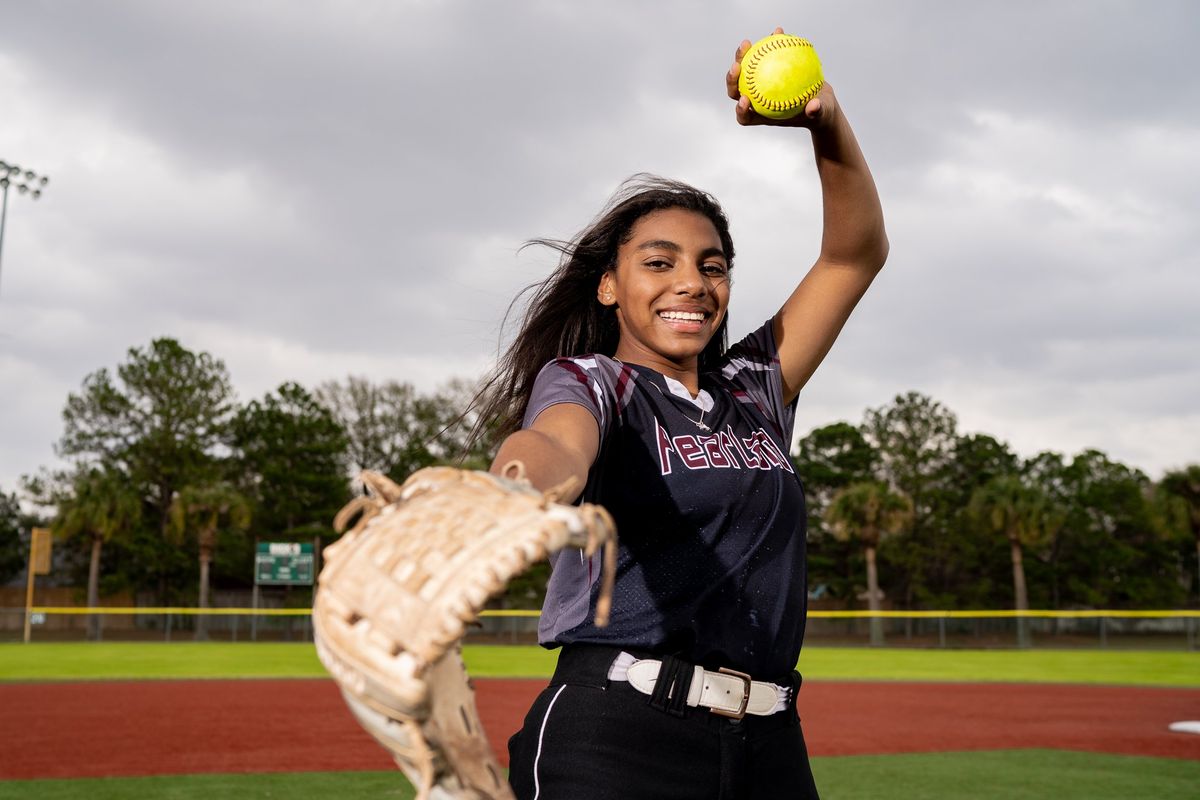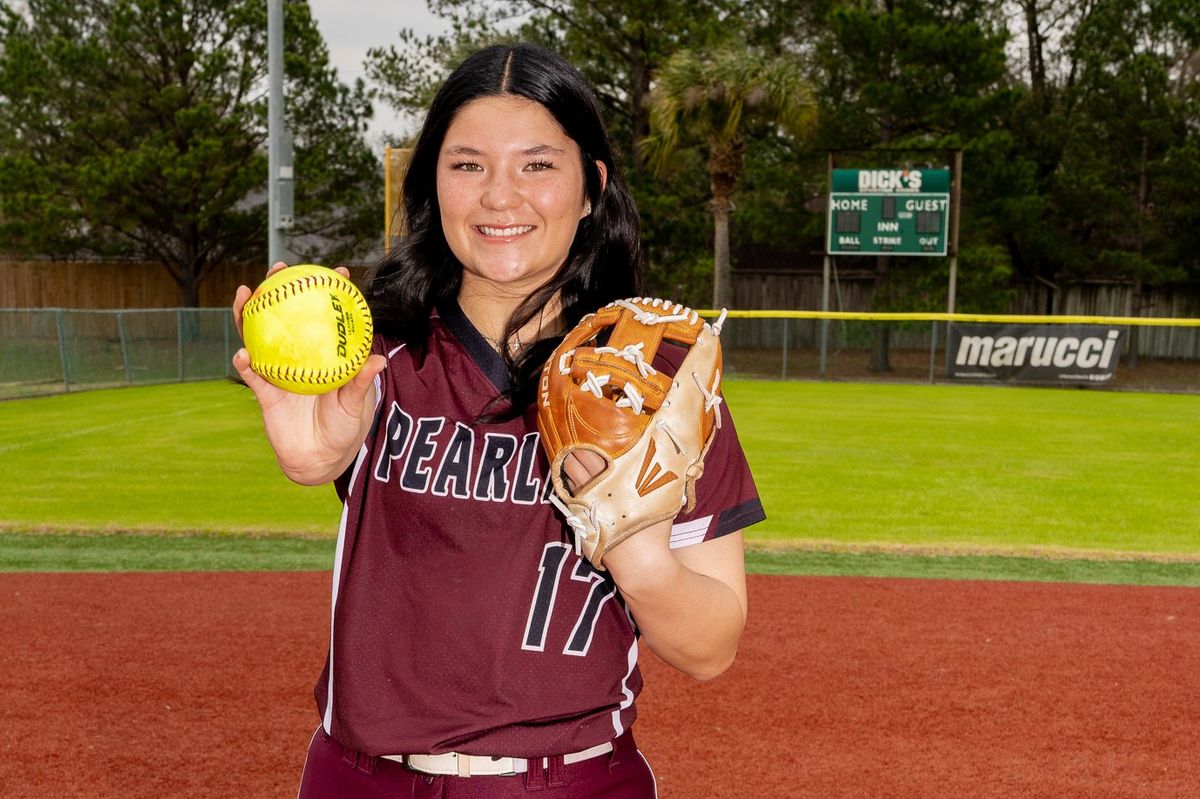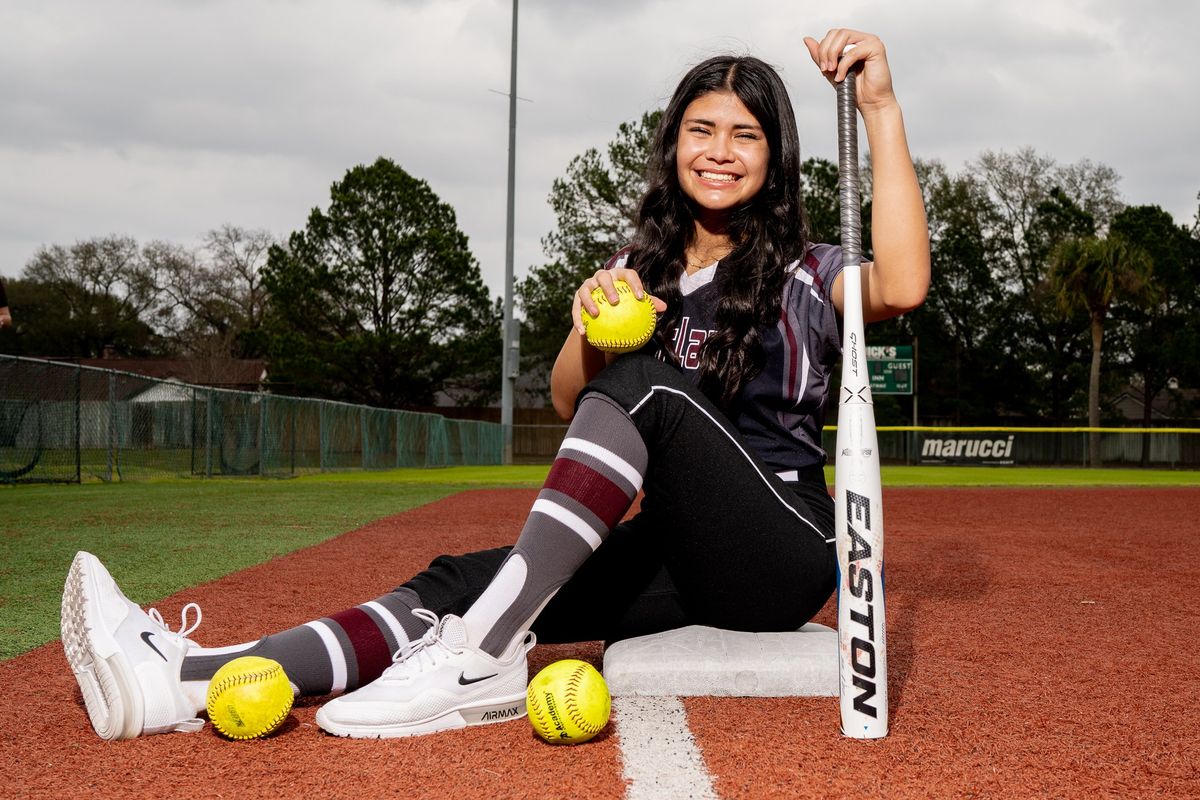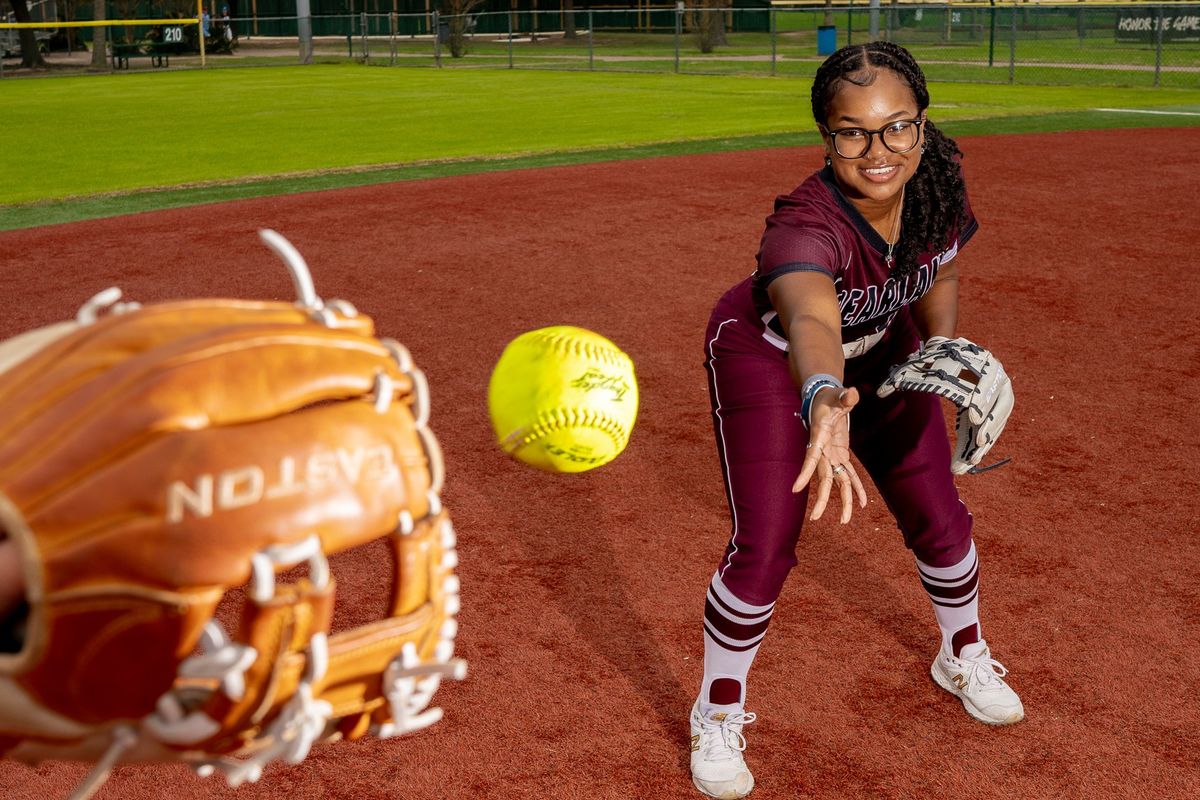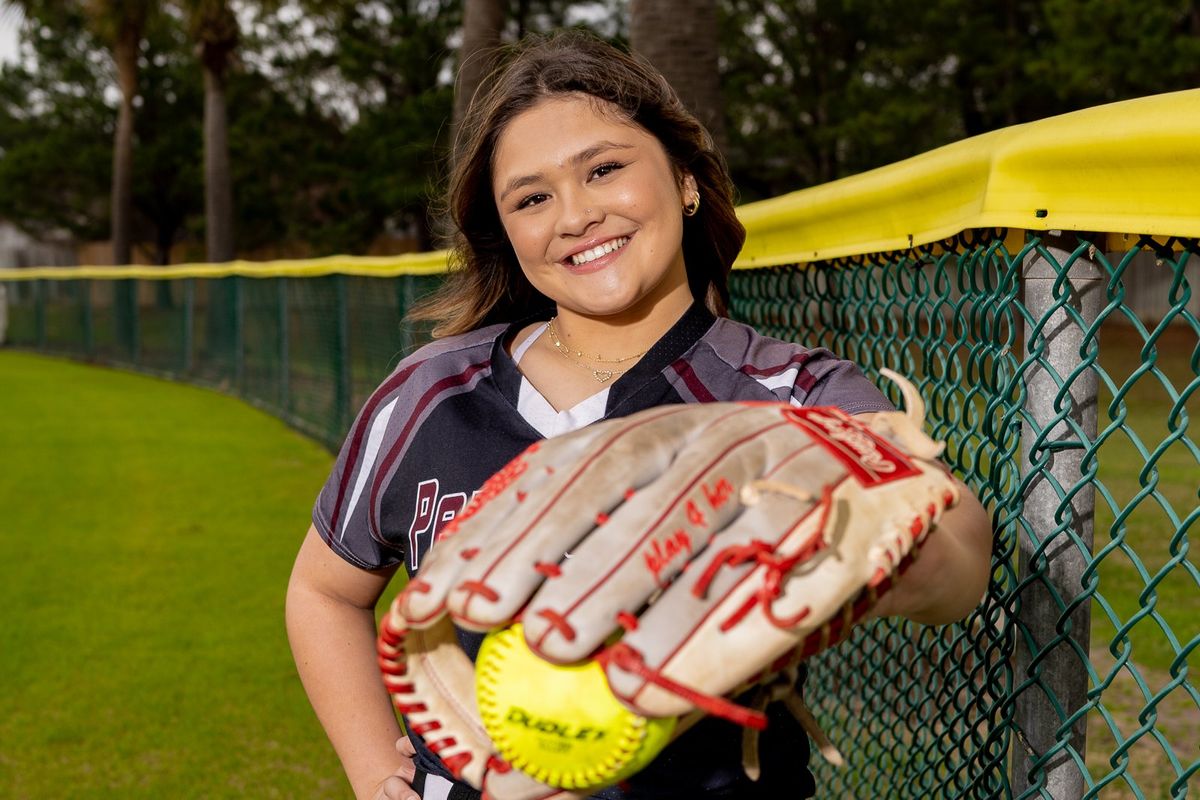 Shortly thereafter, SHSU-signee Kristyn Whitlock (Sr. IF) would smack a pitch deep into right field. This allowed junior Kelsey Martin to tag from third for the walk-off sac-fly that would send the Lady Oilers to the State Tournament.
"I think it was one of the greatest comebacks that I've ever been a part of, in my softball-coaching career," said Laneigh Clark. "Not only because the kids never died, never quit, and had a lot of tenacity. But also because the game was just played the right way by both teams."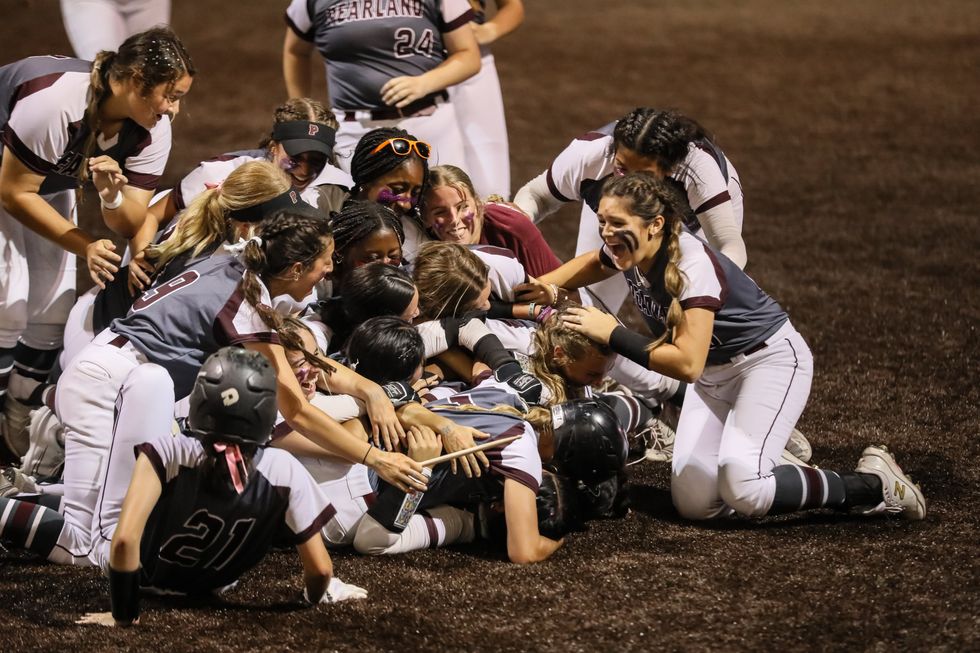 Lloyd Hendricks (Hendricks Rockography)
"There was great sportsmanship, the fans were great, and there was nothing negative between the two sides. It was all very professional and that's something you love to see as a coach."
Whitlock (3 RBIs, HR), senior IF/UTL Kennedy Drafton (R, HR), and junior IF Raenna Liscano (RBI) were also key contributors in Pearland's scoring effort to last year's state finalists, Deer Park.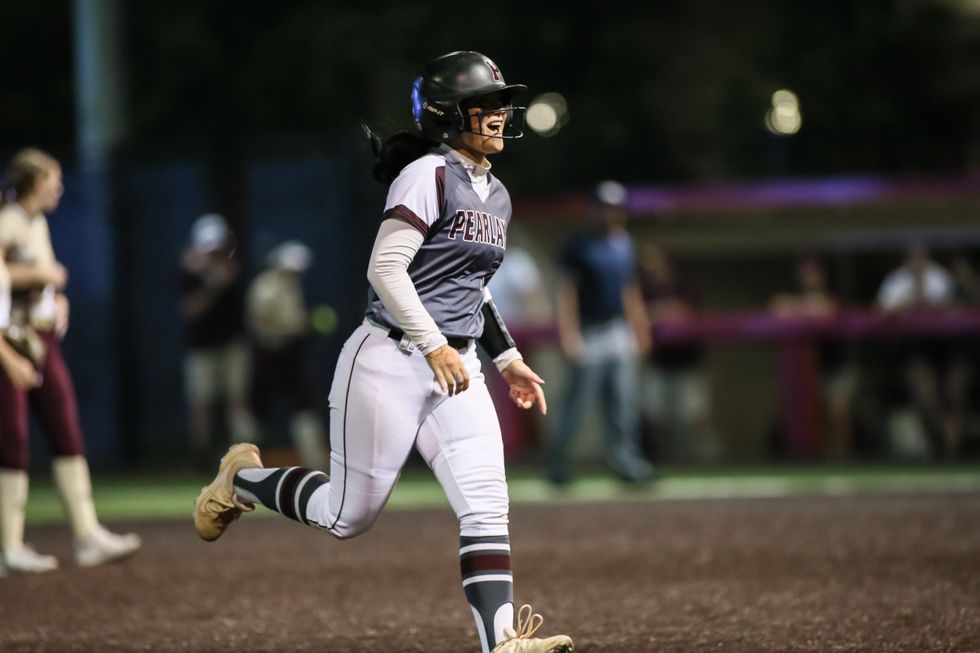 SHSU-signee Kristyn Whitlock (Sr. IF) rounds the bases after her solo-HR in the fifth inningLloyd Hendricks (Hendricks Rockography)
The upcoming appearance in the UIL State Tournament marks the sixth time, in coach Clark's 25-year career at Pearland, that her team has reached this point.
Having won it all in 1996 and 2010--while finishing as the state runner-ups twice (2009, 2016) and state semi-finalists in 2011--Pearland is in pursuit of its third state title.
"Their [the team's] mindset is that they are going to do whatever it takes to become a winner," Clark said. "They all have great attitudes. They work hard for one another, and for us coaches. I think, overall, their selflessness is one of the team's greatest strengths."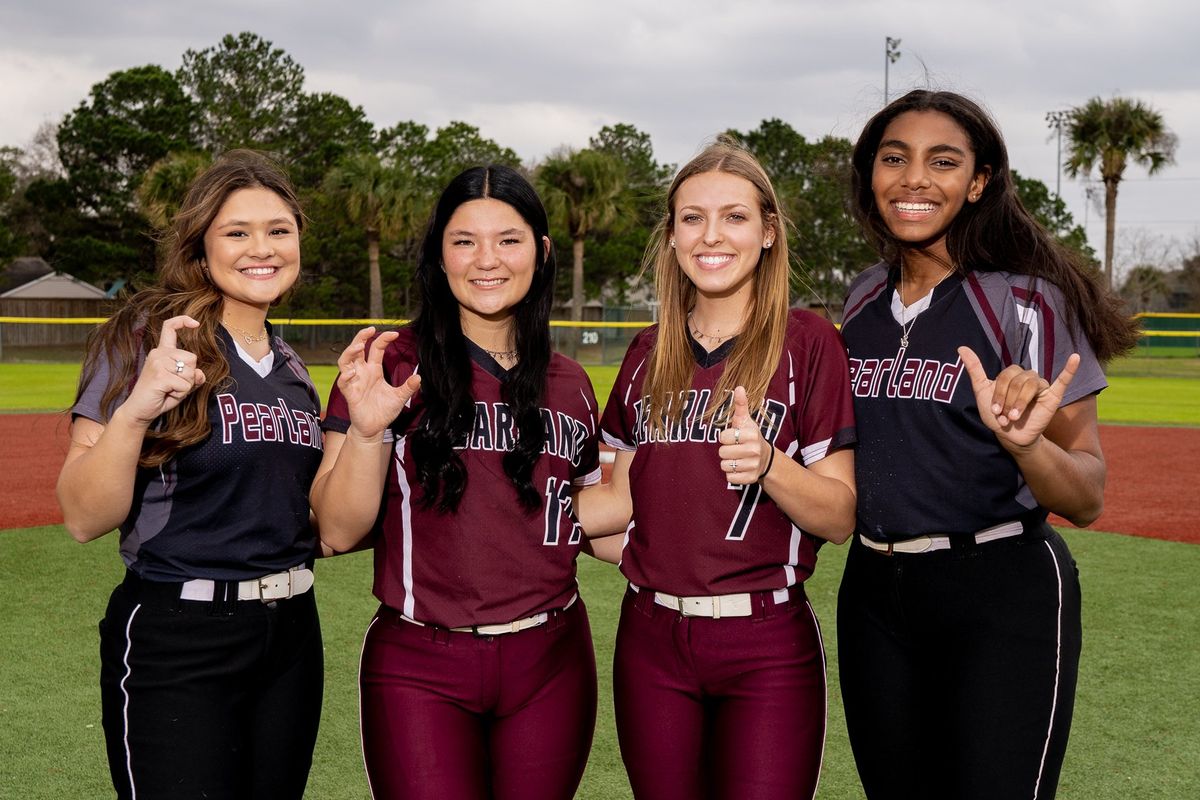 Some of Pearland's senior starsJustin Hartojo (VYPE)
Given the number of seniors on the team, it goes without saying that they intend to cap off their high school careers with a championship--not to mention with a close-knit Pearland community of supporters in the stands.
"I think it would be the ultimate way to end a season--for that to happen," said Clark. "Especially for those seniors, because they've worked so hard for four years to get where they are."
"These past couple of weeks have been highlighted by celebration, which included a private graduation ceremony with all of the senior softball and baseball players. With all the people involved--the parents, students, teachers, administration, and the district--it's a nice feeling to have that support, and we hope to keep the celebration going."
With an 18-game winning streak under their belts, the Lady Oilers are two away from cementing themselves in history.
Pearland (39-3) will be facing off in the State Semis, against San Benito (40-5), at Red & Charline McCombs Field in Austin, TX at 4:00 pm, to get things rolling.
Bradley Collier (VYPE Media)
The Argyle Liberty Christian Lady Warriors softball team put in the hard work this season and saw a positive outcome. As they sharpened their skills on and off the diamond, the team was able to showcase their talent in front of fans all season long!
Starting their Spring schedule with tough preseason opponents, the Lady Warriors got into the swing of things as they faced-off against the likes of Abilene Wylie, Godley, Jim Ned, and more. The team was able to post a pre-season victory over Jim Ned while gearing up for district play and learning valuable lessons in regrouping and bouncing back.
Through district play, the Lady Warriors went head-to-head against tough competition. Posting big victories over the likes of Southwest Christian School, Midland Christian, Fort Worth All Saint's Episcopal School, Fort Worth Christian, and more, the team really shined on the field. During district play, the Lady Warriors even posted a 20-0 shutout victory over All Saint's before posting a 26-1 victory over the same team in the next game of the series.
Making a playoff appearance in what would be a revenge match victory for Fort Worth Christian, the Lady Warriors fought hard to the very end. With a first-place finish in their district standings, the Lady Warriors have a season to be proud of as they look toward next spring!
Join the #VYPETEAM
Get up to date news from all over the country!