HOUSTON - It was a moment that Charli Collier was destined for.

Collier, wearing a dress designed by former First Lady Michelle Obama's stylist Sergio Hudson, sat behind a single round table. To her right was her mother Ponda and to her left younger brother Casey, who is a lineman at USC. In the middle of the table was a beautiful bouquet of pink roses and just beside it a framed photo of her late father Elliott.

A night that Elliott, who passed away in April 2016, envisioned for his daughter since the eighth grade was here and his dream of her being No.1 came to fruition.
Charli Collier - the No. 1 overall pick of the 2021 WNBA Draft by the Dallas Wings.
"I thought about him the whole time, the whole moment he was there," Collier, who pointed straight to the sky the moment her name was called, said. "It was just really emotional. It was a crazy feeling. He always told me I'd be No. 1. To have that come into play it was crazy. I was a little nervous when [WNBA Commissioner] Cathy [Engelbert] came and made the pick, it was emotions everywhere.
"I still can't believe it. It's unreal and I can't put it into words."
Collier started her high school career at Barbers Hill before going on to the University of Texas, which she helped guide to the Elite 8 this past season.
Now, Collier gets to stay in Texas as she heads to Dallas.
"It means a lot to me, I'm Texas-born and raised," Collier said. "It just means a lot to me to be here for my hometown, my fans, my family just supporting me right down the street."
Being the No. 1 overall pick as a junior put Collier in an elite club becoming only the third-ever player to do that.

Coming from Houston, she also joins an elite club as Collier's name will now be mentioned in the same breath as Cy-Fair High School alums Chiney Ogwumike and sister NNeka Ogwumike, who were both taken No. 1 overall in their respective drafts (2014 and 2012), and Nimitz grad Brittney Griner, who was taken No. 1 overall in 2013.
"Those are amazing players that came out of Houston and to be a part of that is just awesome," Collier said. "I'm really humbled. I'm just looking forward to the journey and the experience."
Thursday was a busy day for Collier.
The future No. 1 pick facetimed with fellow former Longhorn Kevin Durant early in the day. The two talked about her being potentially taken No. 1, Collier sending him a WNBA jersey to wear in the tunnel when he arrives at the arena. The duo discussed what number she will wear (having worn 35 her high school and college career) - which Durant likes 1 or 11 - and finally wishing her good luck.
The star-studded moments didn't end there.

After Collier was taken by the Wings, Dallas Maverick sensation Luka Doncic quote-tweeted her "WHAT'S UP DALLAS!!" tweet with "welcome to Dallas!"
"To see how young he is and the impact he's having on the league is amazing," Collier said about Doncic. "I love watching them play. I love the Dallas Mavs, so it's awesome to have him shout me out like that. It means a lot. I love his game, he makes an impact early and that's what I hope to do."
It won't be long before we see Collier in that new-look Dallas Wings jersey.
The Wings are set to open the 2021 season on May 14 in Los Angeles against the Sparks - who the Ogwumike's play for - before hosting their home-opener on May 22 at the College Park Center against the Seattle Storm.
"For me personally, I'm ready to get with my team and coaches and everybody," Collier said. "It's a quick turnaround because the season is here."
Being the No.1 overall pick came as a surprise to her, Collier stated as she was unaware that the Wings would be taking her in that top slot.

Getting to be that coveted of a prospect didn't come without hard work and tough skin.
"It takes a lot of work on and off the court," Collier said. "I feel like you have to have a great mindset. In this day and age, you have to be strong and confident. You have to have tough skin. There's a lot of people who have opinions and you have to learn how to block out the noise."
VYPE caught up with the Summer Creek Track and Field teams at the VYPE Houston Track & Field Photoshoot powered by Whataburger!
Check out these interviews and photos with the Bulldogs' Track and Field team!
For all the ways you love to play, Academy Sports and Outdoors makes it easier than ever to gear up and have fun out there! Get free shipping on your favorite brands at academy.com or get free curbside or in-store pick-up at your Academy store.
Gear up this Spring at Academy Sports and Outdoors.
Frisco Wakeland Girls Soccer Twitter Account (@wakelandgsoc)
The Dallas-Fort Worth area has long been known to be dominant in all areas of Texas High School sports. If you want to watch some of the best high school competition in the nation, you know you're going to get some quality athleticism out of the Dallas-Fort Worth area. With top-notch programs, the DFW area is well-represented at the soccer UIL state championship games. Dallas-Fort Worth is well represented with a chance to bring home state titles in all six of the state games happening between Friday, April 16 and Saturday, April 17.
Midlothian Heritage Girls at State: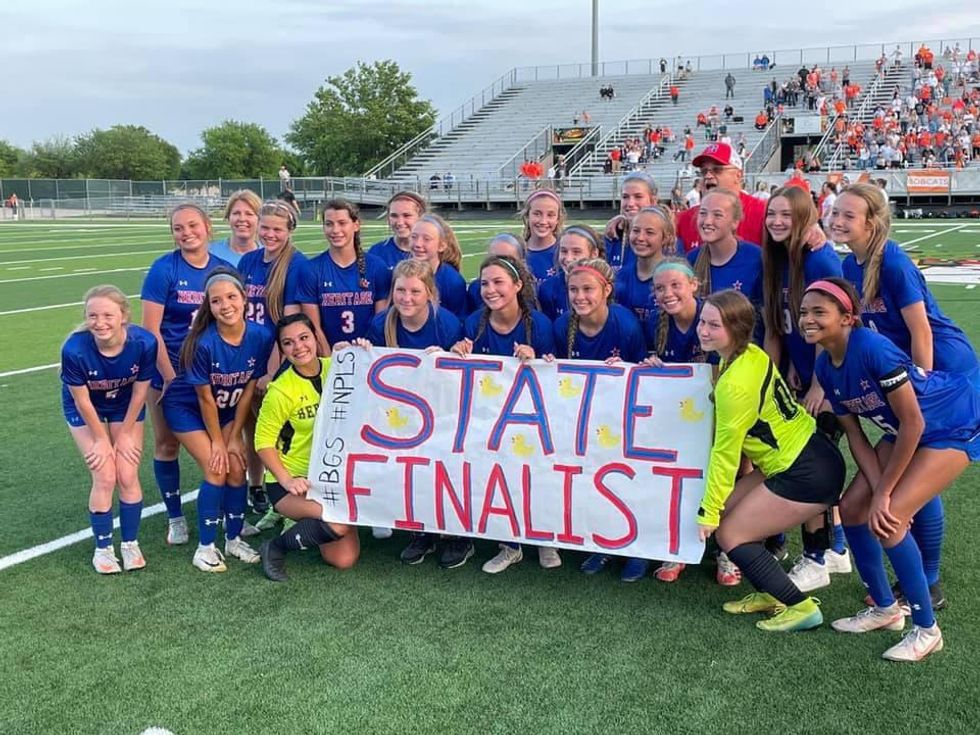 Girls 4A-6A begins Friday morning at 10 a.m. with a 4A showdown between Midlothian Heritage and Corpus Christi Calallen. Midlothian Heritage has fought hard to get to the state tournament, only losing one game all season in a non-district match-up against Fort Worth Nolan Catholic. The Lady Jaguars have outscored their opponents by 124 goals on the season and there's no reason to suspect that a title game will be any slower for the team.
Frisco Wakeland Girls at State: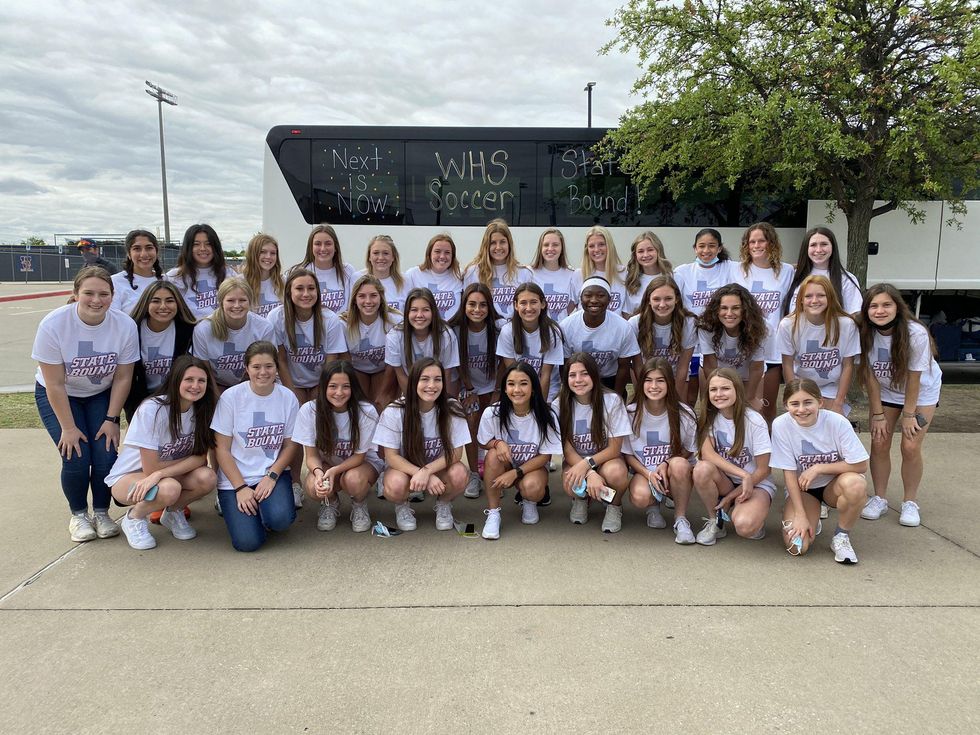 At 2:00 p.m. on Friday, Frisco Wakeland is facing off against Dripping Springs in the 5A State Final. Wakeland has posted an 86% win percentage on the year with a 20-2-3 overall record. On a 13 game win streak after defeating Grapevine 3-2 in order to advance to the championship match, the Wolverines are going to be a tough squad to squander.
Flower Mound Girls at State: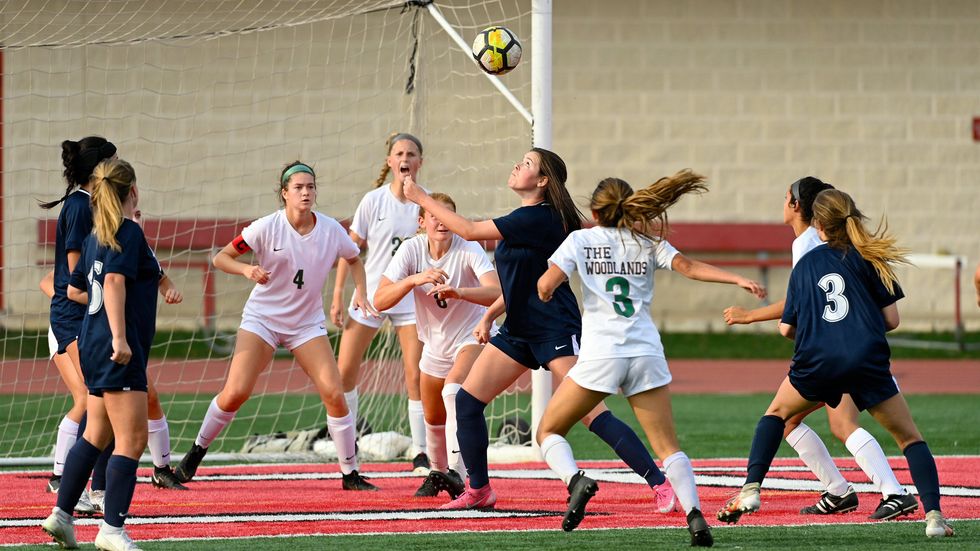 Joe Lorenzini
The last match of championship Friday will feature a strong Lewisville Flower Mound team versus Austin Vandegrift. The strong Flower Mound squad has posted a 22-1-2 overall record with a 92% win percentage this season. After a first place finish in district, the Lady Jaguars have kept rolling, defeating every team standing in their way of a state title. Flower Mound can be expected to start strong and stay strong throughout the entirety of the match.
Fort Worth Diamond Hill-Jarvis Boys at State: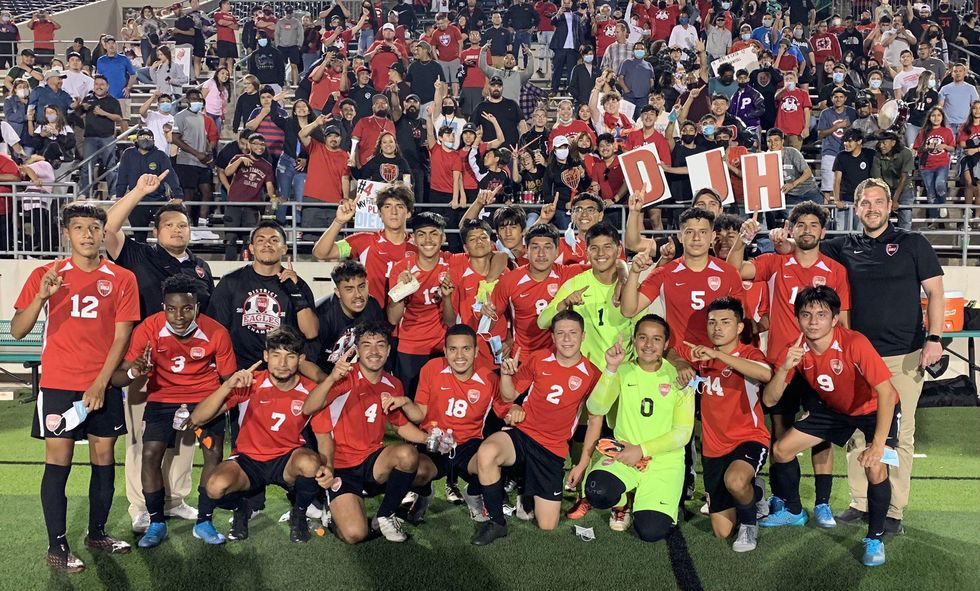 The boys' championship games get started on Saturday morning with a 4A finals match-up featuring Fort Worth Diamond Hill-Jarvis and Boerne. The Eagles finished first in their district and are currently on a 19 game win streak after defeating Celina in a hard-fought 4-2 win to advance to the state title game. The Eagles have shown fight all season and should play consistently against Boerne.
Frisco Wakeland Boys at State: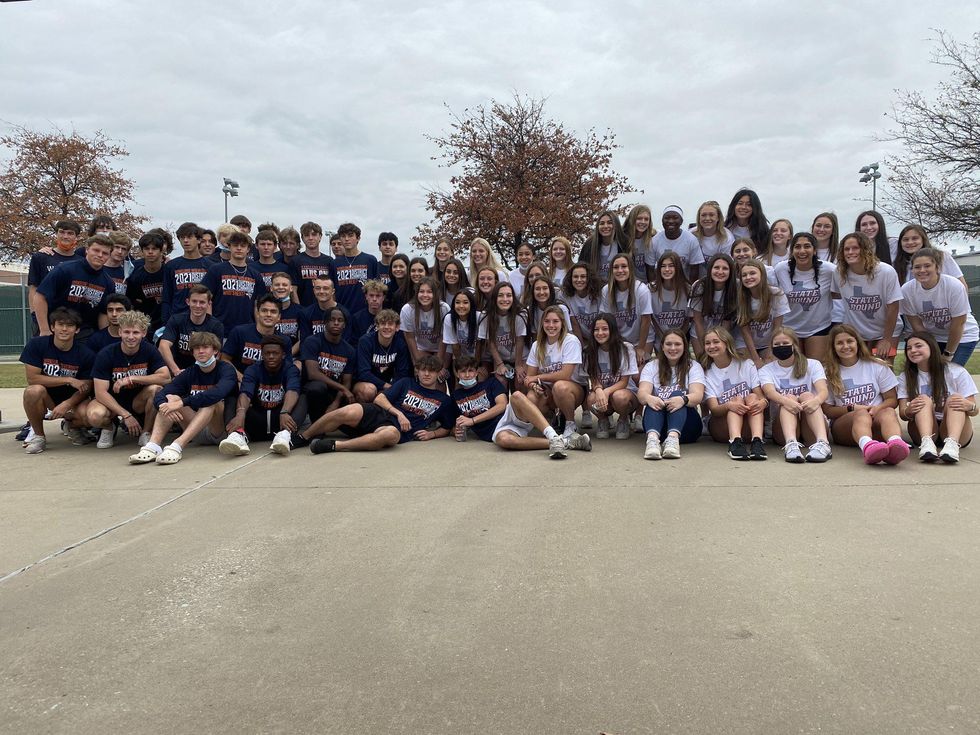 The second game Saturday, fans will see Frisco Wakeland represented again as the boys enter the 5A Boys Finals. The Wolverines have posted a 94% win percentage with a 23-1-1 overall record on the season. Outscoring their opponents by 64 goals, the Wolverines can be expected to utilize their defense while trusting their offense on Saturday.
Rockwall-Heath Boys at State: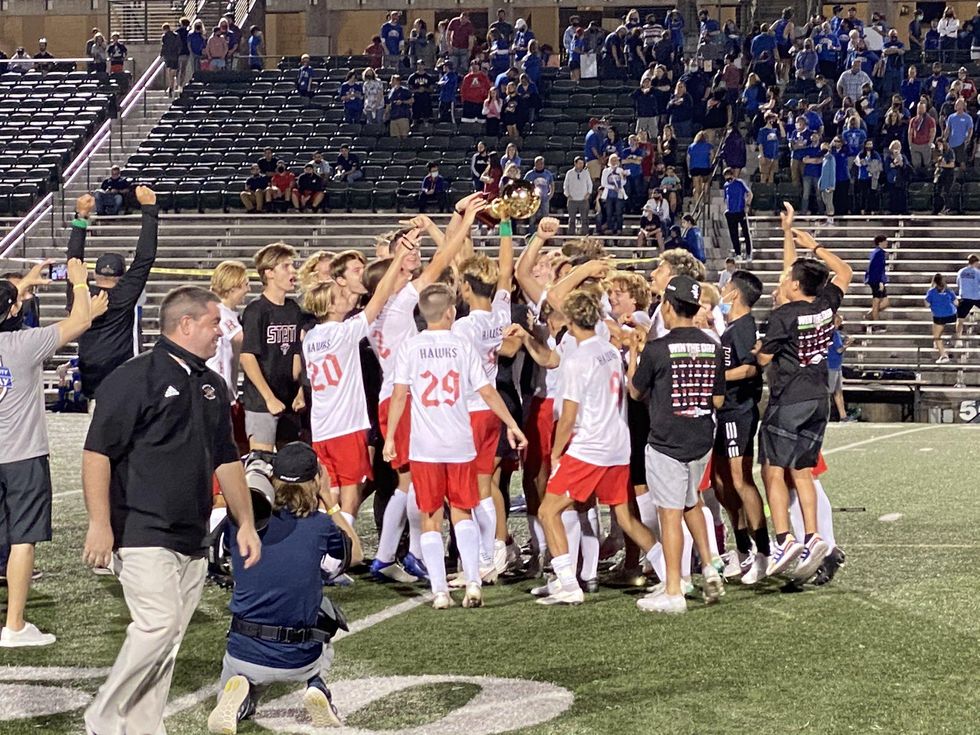 The final match of the UIL State Championship games will showcase a great Rockwall Heath squad. The Hawks will face off against San Antonio Lee in the boys 6A Finals. Rockwall-Heath has fought all season to prove that they belong among the best in the state. After a big win over Allen to advance to the state game, the Hawks will have to channel the energy they have used all season to bring home some hardware. The Hawks have posted a 15-8-5 record overall and should be expected to play with urgency against San Antonio Lee.
Join the #VYPETEAM
Get up to date news from all over the country!