Photo provided by Pearland HC Sam Macneish
Pearland soccer is on the precipice of making history for their school.
Following their recent 2-1 victory over Kingwood in the Area Round, the Oilers are preparing to face off against Dobie in the Regional Quarterfinals in order to proceed to the Semis, which would be the furthest that Pearland has ever advanced in the State Tournament.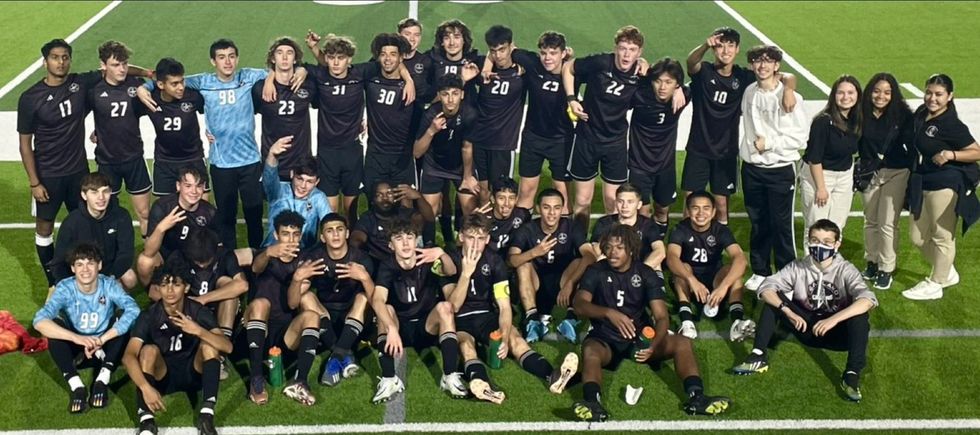 Pearland Soccer followinf their Area Round Championship
The Oilers have enjoyed an impressive 14-3-10 (W-L-T) season and an even greater postseason, which can be attributed to their star athletes and experienced coaching.
However, what is uncommonly astounding about this team is the fact that four of their athletes are currently honoring their Islamic heritage through Ramadan, which entails an entire month of fasting, prayer, reflection and community.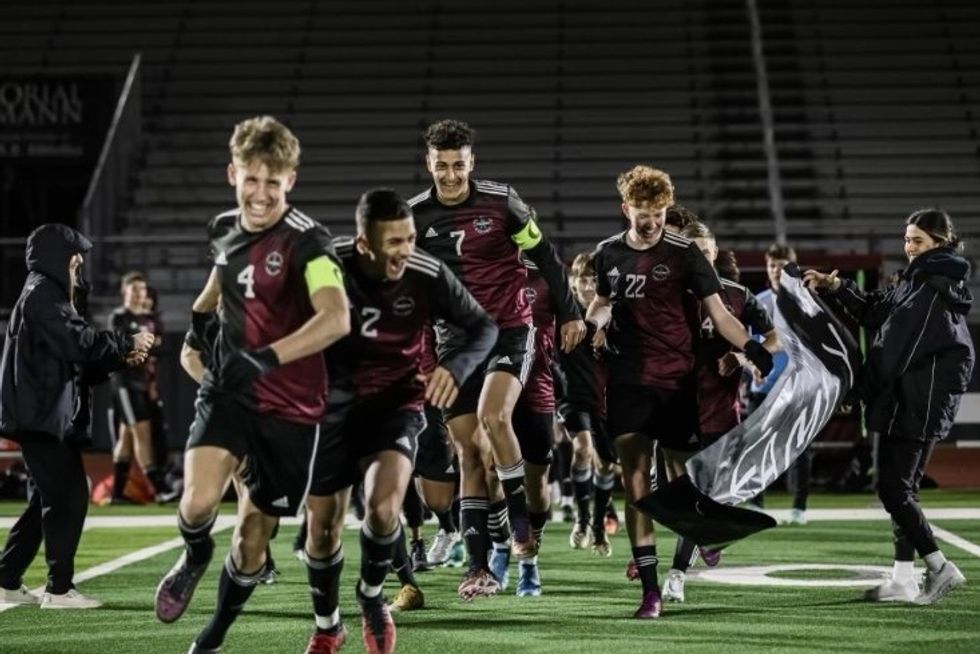 Photo provided by HC Sam Macneish
This year's Ramadan is taking place during the heat of UIL postseason soccer (March 22-April 10), which means that these players cannot eat or drink from dusk to dawn, which could significantly impact the energy that one has.
However, these remarkable young players, including Pearland's star forward Yousef Elnokali (2022 District 23-6A OPOY), who scored a hat trick in the Bi-District round, have shown their mettle in the face of adversity.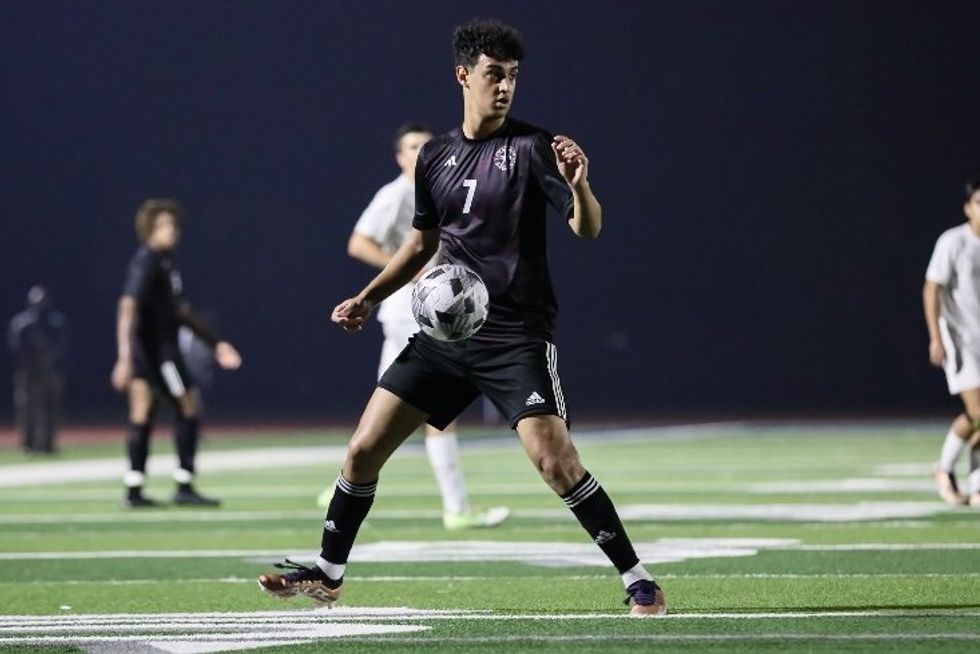 Pearland's Yousef ElnokaliPhoto provided by HC Sam Macneish
"What's amazing to me is that they [Pearland's Muslim players] kind of train their bodies to endure," said coach Sam Macneish. "Despite not having any food or water throughout the day they still manage to stand out. Along with Yousef [Elnokali], one of my starting defenders, Ashraf Adi (Sr.), runs more than anybody since he's kind of a wingback. They do such an amazing job, and I don't know how they do it."
In addition, Macneish has communicated with the coaches of opposing teams ahead of games to see if they would be willing to stop play for a moment to allow the Muslim players to eat and drink water when they're finally permitted to at 7:35 pm.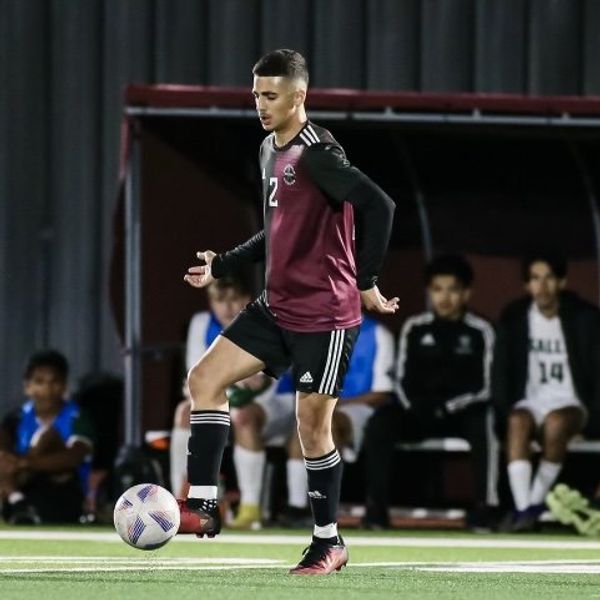 Pearland's Ashraf AdiPhoto provided by HC Sam Macneish
Despite the competitive nature of the postseason, Macneish acknowledged how supportive the coaches were of this request.

"The other teams' coaches, [Daniel] Edinburgh at Dickinson, [Bryan] Jennings at Kingwood and [Justo] Manrique at Dobie haven't even blinked when I asked this of them," he said. "The coolest thing was when Ramadan broke when we played Dickinson, and as soon as 7:35 came around, everybody was giving our four Muslim players drinks while they ate, and everyone applauded for them. It was just incredible."
Soccer is one of the most diverse sports in the world, which is being put on full display by Pearland.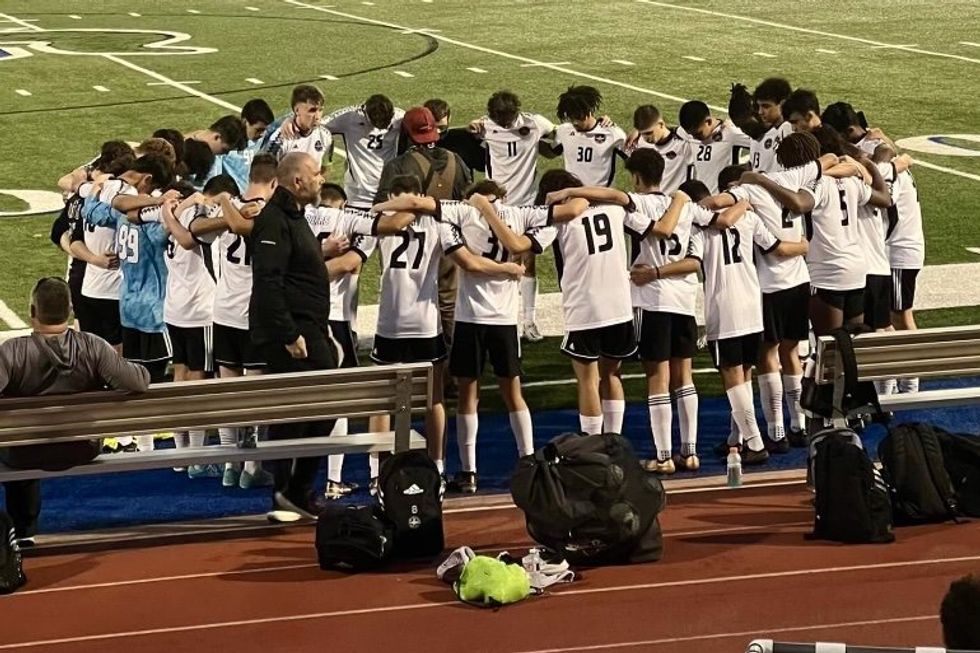 Photo provided by HC Sam Macniesh
"What's cool is that we do have a team that's diverse," Macneish said. "We have a guy from Trinidad Tobago, we have some Asian players, as well as some Hispanic, White and African American players. Somehow, we're able to kind of mesh it up into a melting pot and make this stellar team. Everybody sort of gets a lesson on different cultures, which is what makes this team and this game so special."
This is an impressive team on multiple fronts. Stay tuned for more with Pearland soccer.
VYPE caught up with Coach Steven Hutcherson of Crosby Baseball at the VYPE Crosby ISD Spring Media Day about the new season and more!
Check out the interview below!
Join the #VYPETEAM
Get up to date news from all over the country!