Bradley Collier (VYPE Media)
In Argyle, Texas there's a small private school where the athletes, known as Warriors, work hard on and off the field in order to bring excellence to their fans. This season, the Argyle Liberty Christian Warriors baseball team showed up to the plate ready to get things swinging!
With a group of incredible athletes, the Liberty Christian Warriors outscored their opponents this season while working hard to showcase their talent. The team was able to focus on playing tough against strong opponents such as Southwest Christian School, HSAA, Episcopal School of Dallas, Fort Worth All Saint's Episcopal School, and more throughout the course of the season.
With great victories, the team was able to turn every moment into a learning moment as they advanced through their schedule. Looking to regroup and have an incredible offseason, the Warriors are gearing up to prepare for next spring! Be sure you catch them in action as they take on their summer workouts and work toward next season!
Juan De Leon (VYPE)
It's all come down to this.
Almost by fate, the final two Houston area teams that remain in the Class 5A postseason come from the same district.
Magnolia West ended the regular season as the District 21-5A champions (12-2) with Lake Creek right on their heels in the No. 2 spot (11-3). But that was the regular season--this is the playoffs, where anything can happen.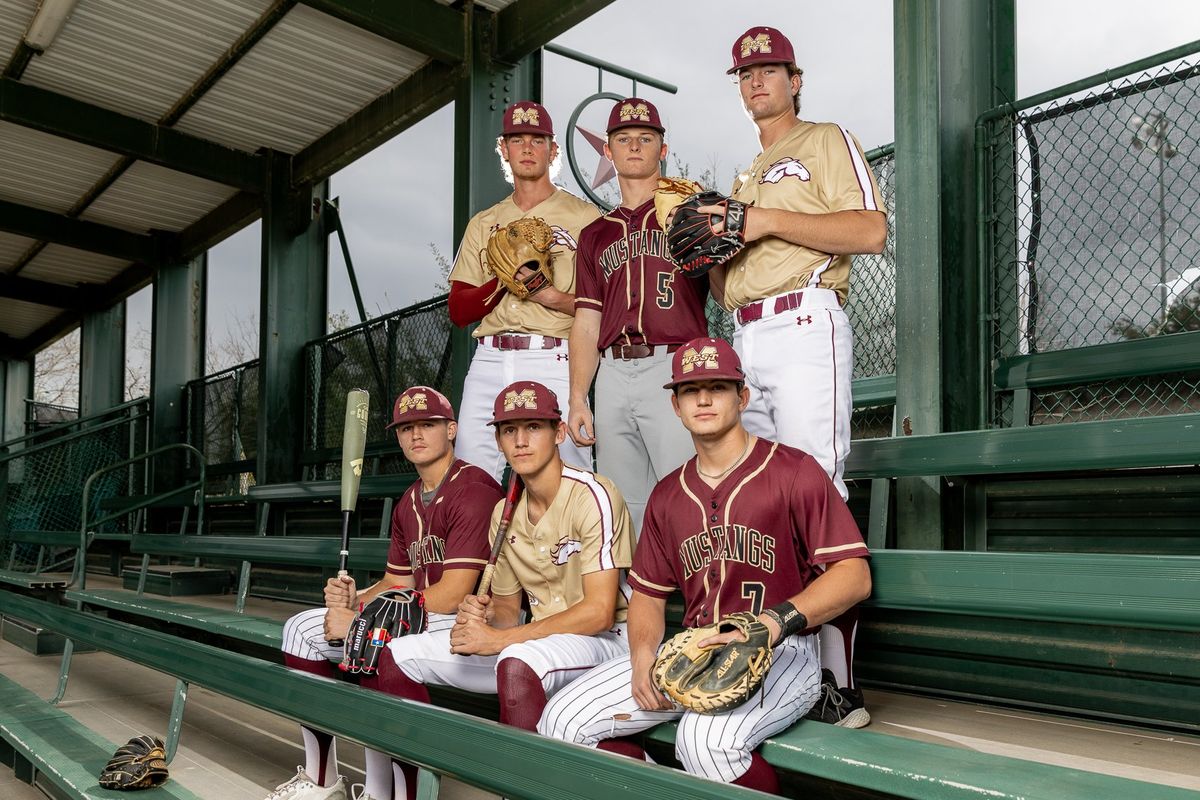 2022-23 Magnolia West BaseballJuan De Leon (VYPE)
Throughout the 5A bracketology, neither ballclub has yet to drop a single game and they don't plan on doing so anytime soon.
The Mustangs, led by first-year coach Travis Earles, are coming off a statement sweep over an imposing Barbers Hill team.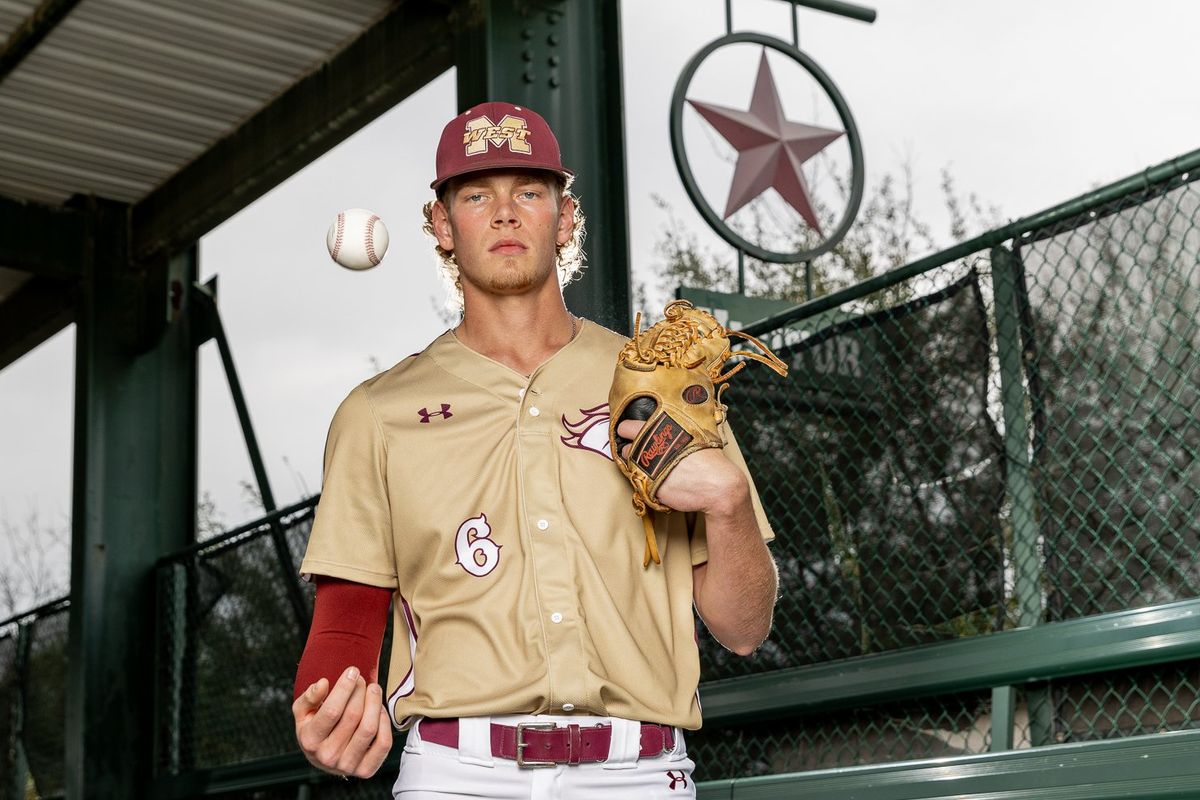 Dallas Baptist-signee James Ellwanger (Sr. RHP)Juan De Leon (VYPE)
Game No. 1 was played at the University of Houston's Schroeder Park, and saw senior right-hander James Ellwanger deliver yet another exemplary performance on the mound. The Dallas Baptist-signee threw for his second shutout of the postseason, while tacking on nine strikeouts.
In addition, senior IF/P Caylon Dygert, Brandon Seidmeyer (Sr. C), Hayden Carpenter (Sr. OF), and senior 1B Wade Nobles each contributed an RBI on the batting side to round out their 4-0 victory,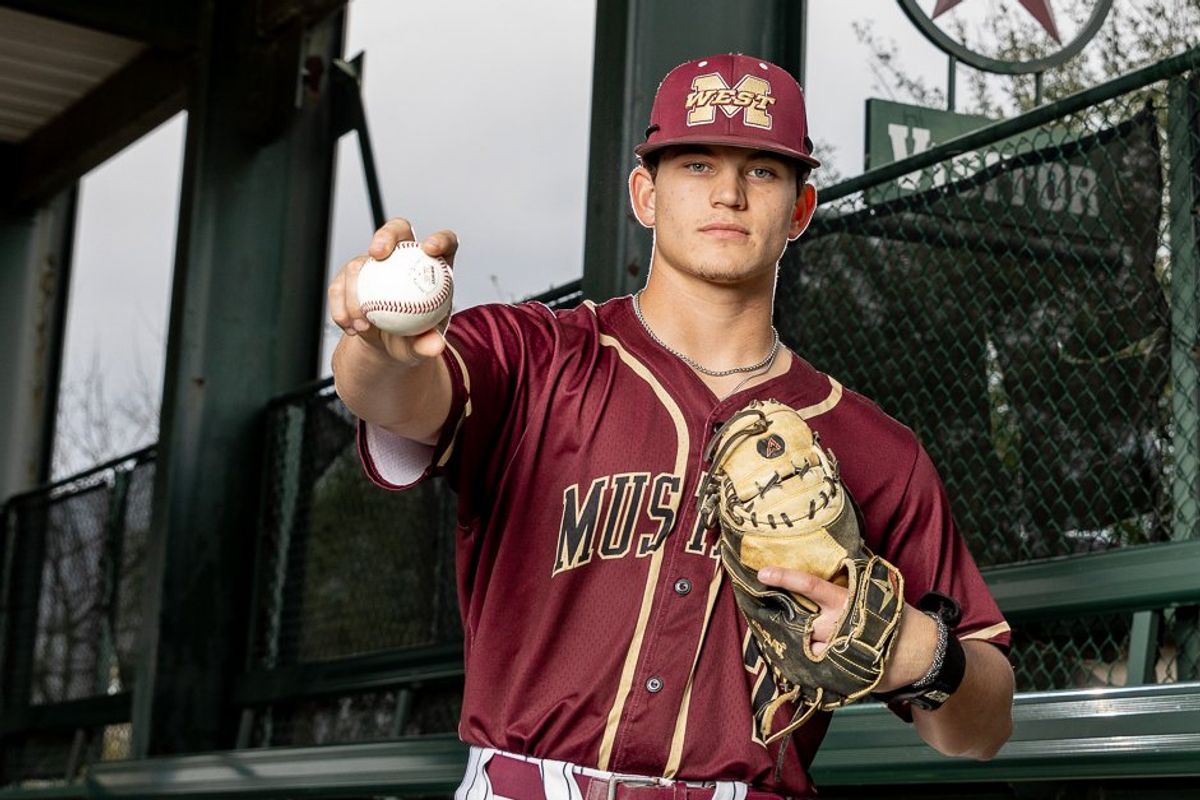 Magnolia West's Brandon SeidmeyerJuan De Leon (VYPE)
Sam Houston State University's Don Sanders Stadium was the venue for game two, which saw Mag West punch their ticket to the Regional Finals with a 3-1 win over the Eagles--bringing their season record to 32-4.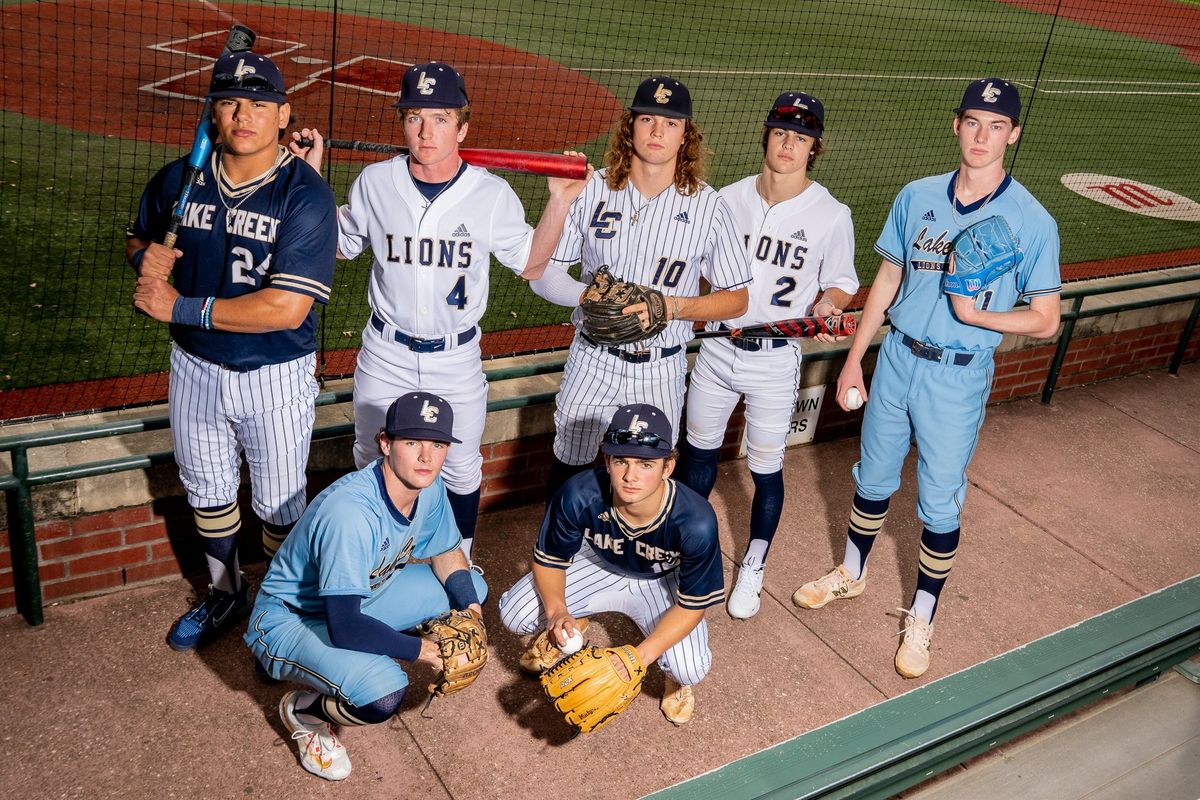 2022-23 Lake Creek BaseballBradley C. Collier (VYPE)
On the other side, Lake Creek won a decisive single-elimination game against La Porte.
The Lions' ace, Weston Moss (Sr. RHP) was as effective as ever on the mound. The Texas A&M-signee ultimately earned the "W" for his start, while senior left-hander Jackson Wilkerson delivered the save in relief.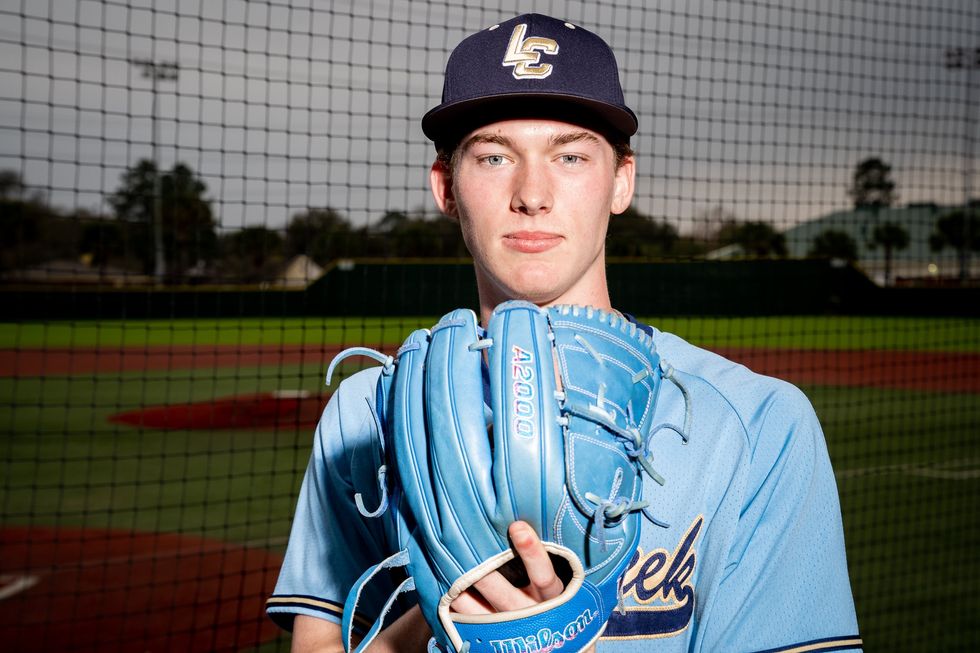 Texas A&M-signee Weston Moss (Sr. RHP)Bradley C. Collier (VYPE)
At the plate, Samson Pugh (Sr. IF/OF) and junior infielder Austin Wiederhold remained consistent in the contest--each tallied two base hits--to usher Lake Creek to a 5-2 victory against the Bulldogs, bringing the team's record to 26-9 on the season.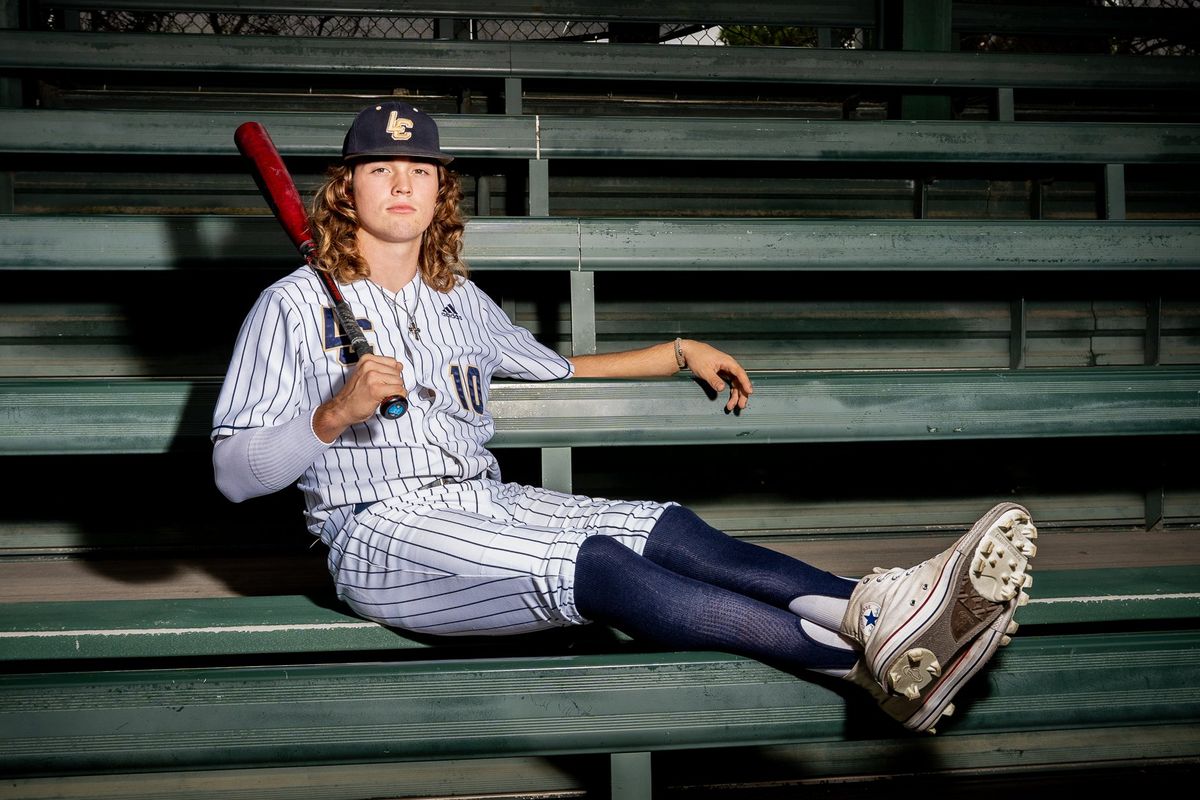 Lake Creek's Samson PughBradley C. Collier (VYPE)
Despite their relatively short history, Lake Creek is no stranger to this stage, considering they reached the Regional Finals a year ago.
But, given how both of these teams have played through the postseason, this could be anyone's series.
The Battle for Montgomery County, and more importantly the right to enter the State Tournament, begins this week. This will not be one you want to miss.
Join the #VYPETEAM
Get up to date news from all over the country!