7th Inning Surge Sends Southlake Carroll To 6A Title Game
Jun 13, 2019
Entering Friday's UIL 6A state semifinal, Southlake Carroll was preparing for its ninth state final four in program history and Lake Travis was getting ready for its second. That played a part because the Dragons, who advanced to this weekend for the third straight year, overcame a 2-1 hole to win 6-2. They advance to play Fort Bend Ridge Point in Saturday's state final, which has a scheduled 4 p.m. first pitch at Round Rock's Dell Diamond.
"It's a great win," said VYPE Player of the Game Yanluis Ortiz. "We were down, but we stayed together and we came back."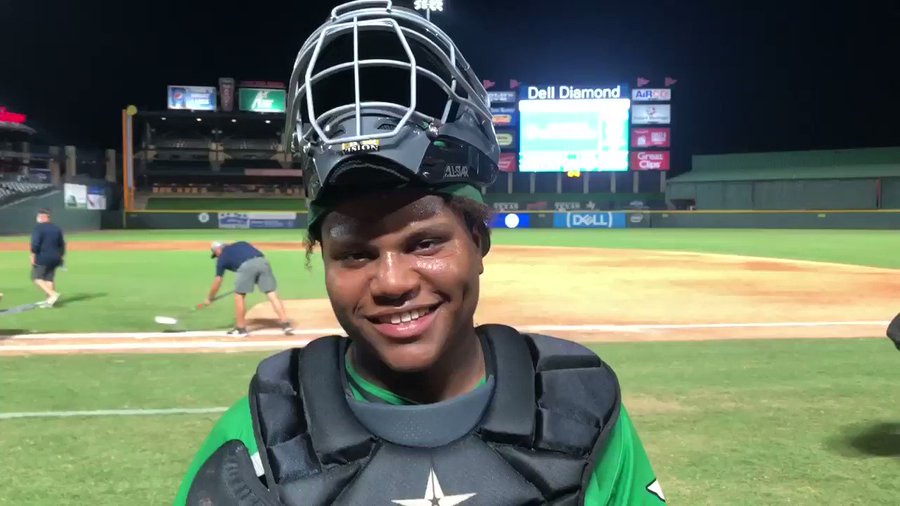 VYPE DFW@VYPEDFWVYPE Player of the Game Yanluis Ortiz went 3/4, with a big 2-run RBI in the top of the 7th, in Southlake Carroll's 6-2 win against Lake Travis. @Carrollisd @SLCAthletics @DragonBaseball #txhsbaseball #UILState #DFW
3111:01 PM - Jun 7, 2019
See VYPE DFW's other Tweets
Twitter Ads info and privacy
Southlake Carroll's experience showed in the first inning. The Dragons started the frame with Ortiz's double, Austin Hale's RBI single, Brandon Howell's hit by pitch, and Homer Bush's first run of the game. Grant Golomb also intentionally walked to load the bases, but Lake Travis pitcher Brett Baty struck out Riley Garcia and Jaxon Osterberg to get out of the jam.
Lake Travis responded by sending its first three batters to base in the bottom half of the inning. Baty, who was the 12th overall selection to the New York Mets in Monday's Major League Baseball Draft, was hit by a pitch, and pinch runner Dawson French took his place at first base. The latter advanced to second on a wild pitch, and was the force out on the same fielder's choice that allowed Jack Lopez to reach base. Austin Plante added a single, and Braden Olson's two-out walk brought Lopez home for the game-tying score.
It took three more innings for another score to occur. This time, it was Lake Travis who took the lead. Kyle Boyer walked to start the fourth inning, and French took his place at first base. The latter advanced to second on John Riden's groundout, stole third during Kyle Kilgo's strikeout, and scored on Lopez's RBI single.
Southlake Carroll then answered with a run in the sixth. Justin Grech started the frame with a single, advanced to third on Ortiz's double, and scored on Hale's sac fly.
The Dragons added four more runs in the seventh to wrap up their win. Grech's RBI single drove in Bush for the go-ahead score, Ortiz's RBI single added Luke Slahor and Osterberg insurance runs, and Howell's RBI groundout scored Grech for the final run of the game.
Keep reading...
Show less