Smaller Schools posting BIG Results!
Jan 08, 2021
By Bradley Collier
Big Athletes & Big Performances from some local "smaller school" UIL girls basketball teams!! As defined by UIL, 4A schools are considered smaller schools, but we should still expect BIG results from these teams. We are following along with some of the areas top performing girls basketball teams that are making big strides on the court this year.
Boerne High School
With a stacked preseason schedule full of notable 5A & 6A schools, the Boerne Greyhounds have had a stellar start to the season. Coming out of preseason with a 12-2 record, only dropping to the undefeated 6A Clark High school and a notable 6A Georgetown High School team we expect a deep run for this 4A program! High scoring games have allowed the Greyhounds to win big in a lot of games so far this season, and they continue to be successful on defense as well. Last year's District MVP as only a freshman, Jamie Ruede, is helping lead this Greyhound team along with Jessica Davila and Jordyn Lemm. Last year they advanced to the Regional Quarterfinals, but based on the start to the season we see them going further this year!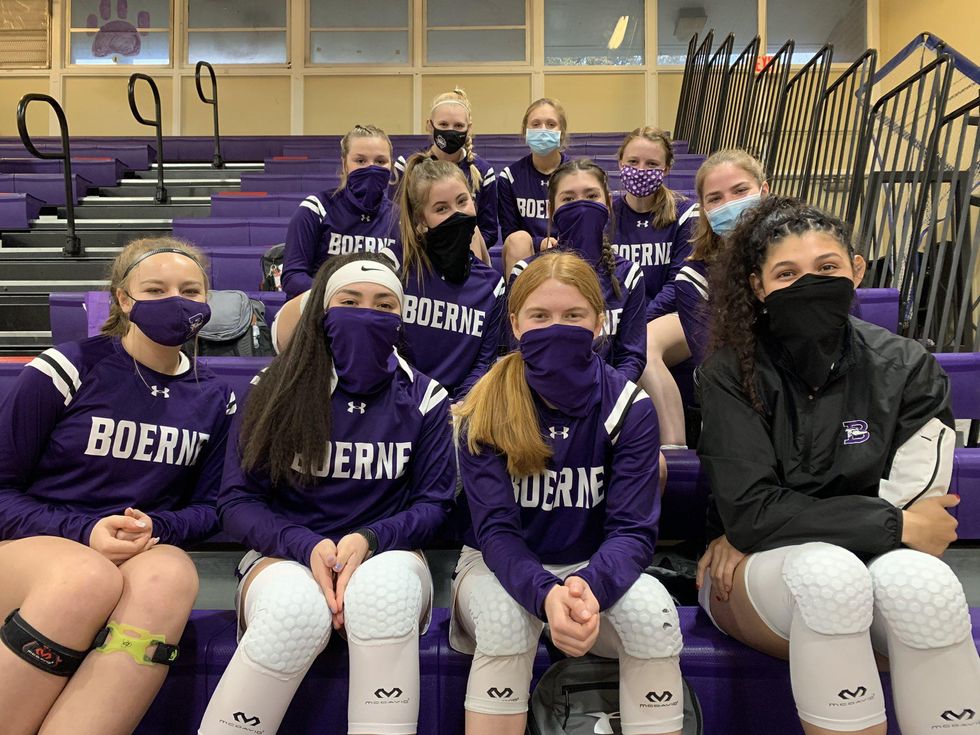 from Boerne basketball Twitter