Smaller Schools posting BIG Results!
Jan 08, 2021
By Bradley Collier
Big Athletes & Big Performances from some local "smaller school" UIL girls basketball teams!! As defined by UIL, 4A schools are considered smaller schools, but we should still expect BIG results from these teams. We are following along with some of the areas top performing girls basketball teams that are making big strides on the court this year.
---
Boerne High School
With a stacked preseason schedule full of notable 5A & 6A schools, the Boerne Greyhounds have had a stellar start to the season. Coming out of preseason with a 12-2 record, only dropping to the undefeated 6A Clark High school and a notable 6A Georgetown High School team we expect a deep run for this 4A program! High scoring games have allowed the Greyhounds to win big in a lot of games so far this season, and they continue to be successful on defense as well. Last year's District MVP as only a freshman, Jamie Ruede, is helping lead this Greyhound team along with Jessica Davila and Jordyn Lemm. Last year they advanced to the Regional Quarterfinals, but based on the start to the season we see them going further this year!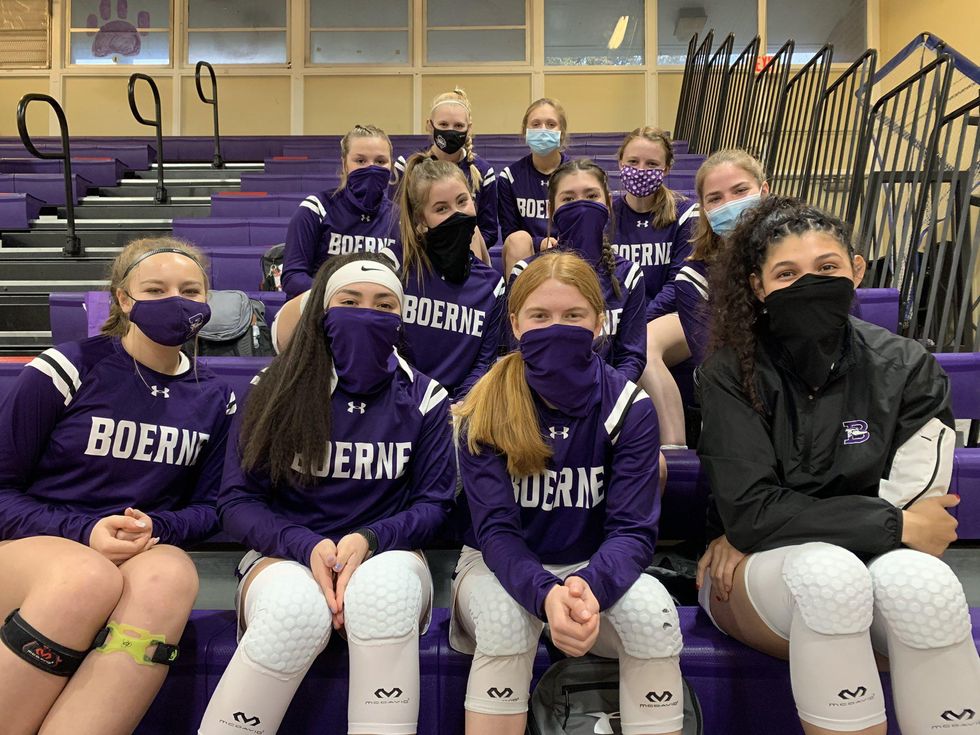 from Boerne basketball Twitter
---
Fredericksburg High School

Wow! 15-1start for the Lady Billies and all the wins have had over 50 points scored! Last years 4A State Semifinalists have a FULL roster of key returners and are off to an impressive start to the 2021season! Last year's Newcomer of the Year and All State recipient Ella Hartmann, paired with seniors Caitie Huff and Audrey Spurgin is teeing this team up for another wildly successful season. Paired in a district with Boerne, the Lady Billies hope to come out District Champions again this season.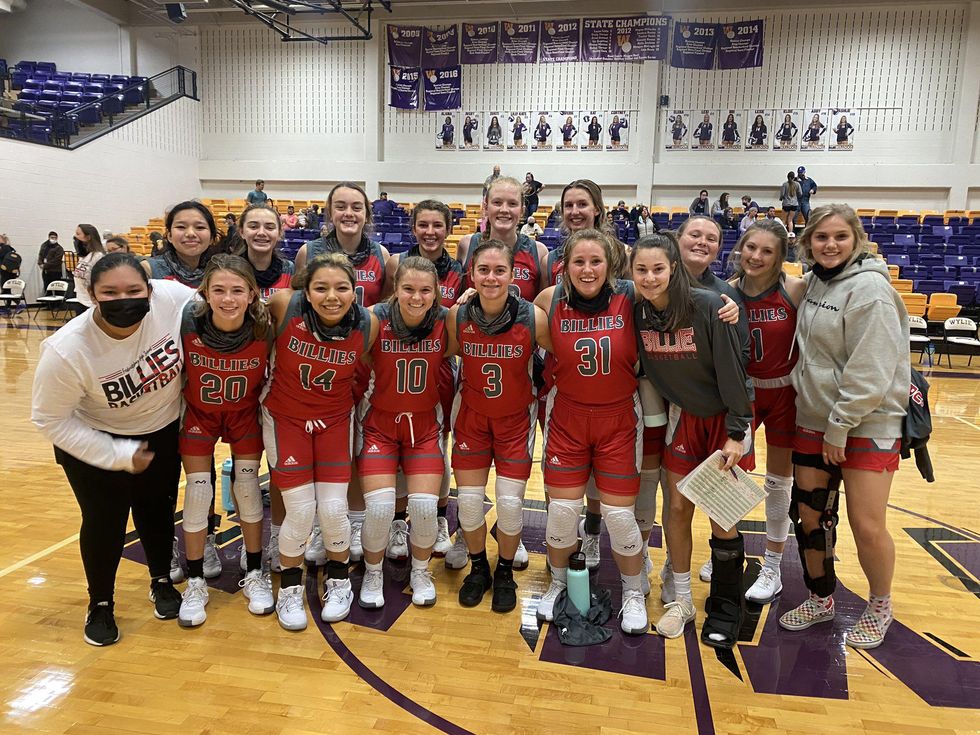 Photo from twitter
Geronimo Navarro High School
With a record of 18-1, the Panthers have their sights set on being State Champions for UIL 4A. With some bigs under their belt, including against 6A New Braunfels, and strong district opponent La Vernia, the Panthers expect to keep on winning. Having only dropped one game to another tough small school opponent, Devine High school, we continue to see big points on the board and some tough defense. Led by some very strong sophomore talent like Tatum Harborth and Laylin Sturm, the team is young, athletic and hungry to win.
La Vernia High School
A continued growth and development of girls basketball has taken place at La Vernia High School. The program across the board has had a great start to the season, and the Lady Bears look forward to a great district and playoff run! The 4A program is paired up with a tough Navarro high school in district play, but they will look for a way to beat them in the second round of district after dropping the first game. The Lady Bears have started the season 13-4 and putting up big points on the board. Leading the team this year is junior, Helena Chadwick. Along side her is last year's district Newcomer of the Year, Trannon Izworski and her senior sister Tierney Izworski.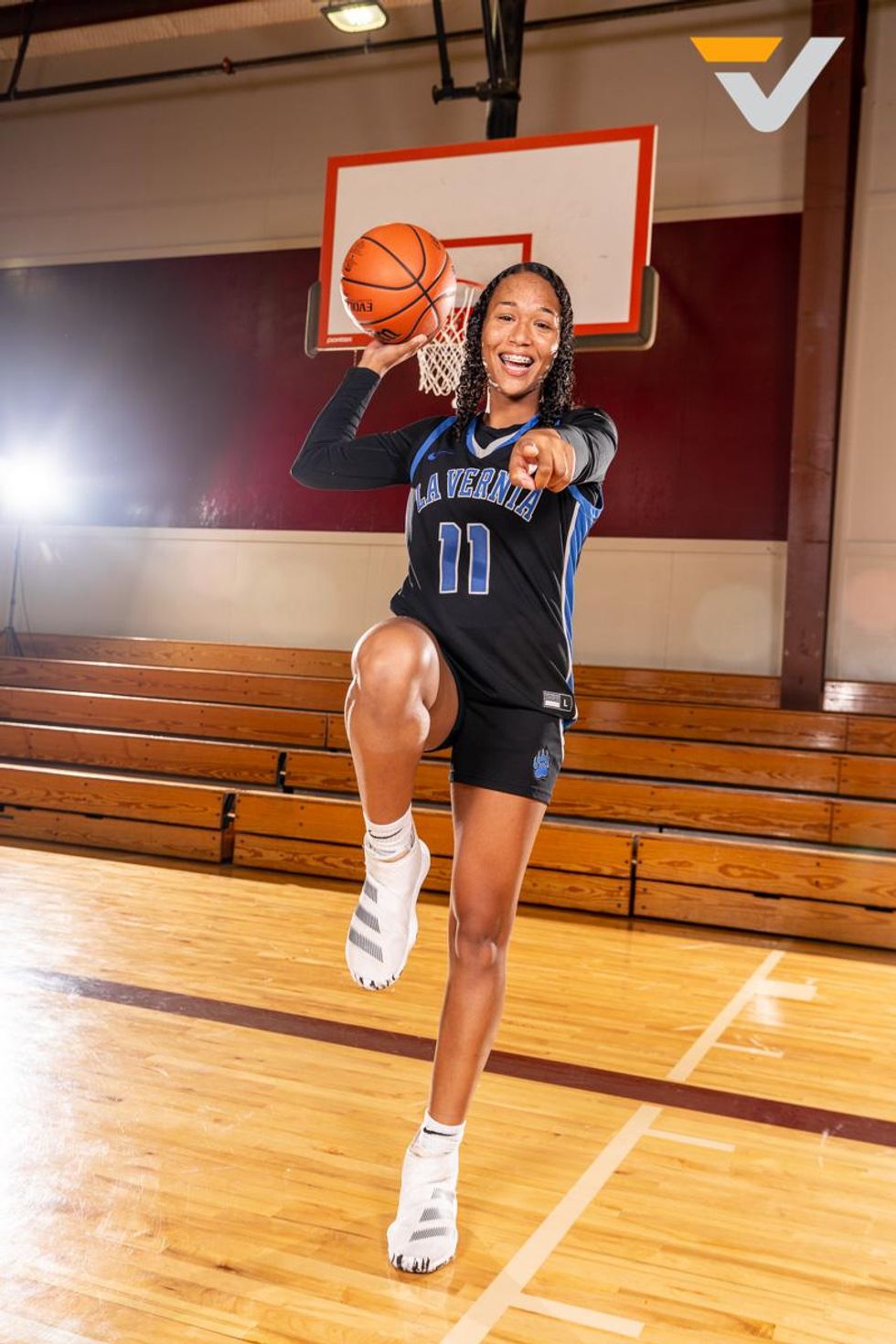 By Bradley Collier
We will continue to follow these girls programs, and hopefully see them finish the year strong!
For more sports coverage, follow VYPE (VYPE Texas Facebook and @VYPESATX Instagram/Twitter) on social media.
Looking to get more involved? Check out ShopVYPE for fresh gear that supports local schools and the VYPE U Ambassador Program. To sign up for the VYPE U Program, apply at VYPEU.com.