RACE FOR THE RING: The Top 5 Private Schools powered by Champion Energy
Aug 16, 2019
Here is the best of the best in the private school realm.
Kinkaid tops the group hands down. Back-to-back years the Falcons have reigned supreme in SPC 4A, winning yet another crown in 2018. But can they do it again? Episcopal will have something to say about that. In TAPPS, there are a multitude of teams that will make noise again.
Fans should be on the look-out for Baytown Christian, which won the TAPPS 6-man Division III State Championship a year ago and will be one to tangle with again in 2019. The other TAPPS state champion from Houston in 2018 was Katy St. John XXIII and we will see if either of these teams can go back-to-back.
VYPE is offering fans the opportunity to purchase a copy of the magazine and have it delivered to you, instead of waiting to find it in stores.
CLICK HERE TO ORDER - 2019 VYPE Houston Football Preview Magazine
No. 1 Kinkaid Falcons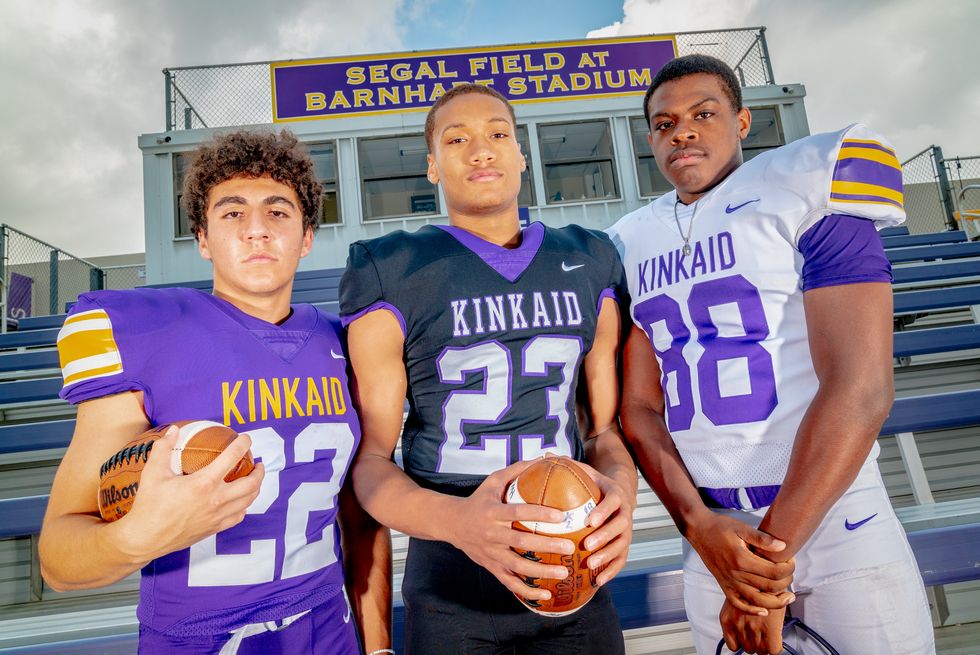 By Bradley Collier
The job Nathan Larned has done at Kinkaid is impressive. Back-to-back SPC 4A titles and it seems like he has the train rolling. Since 2010, Kinkaid has won six SPC titles, including three in the past four seasons. Heading into 2019, the Falcons will look different with quarterback Zach Daniel (1,660 yards,21 TDs) off to Hawaii and running back Josh Williams (1,238 yards rushing) at LSU. That is a tough duo to replace but look for Jordan Williams to step up. When big brother Josh got hurt during the season, Jordan stepped up big. In the SPC 4A Championship game, Jordan went off for more than 200 yards rushing, a 63-yard touchdown reception, threw a touchdown pass and had an interception. Yes, all in one game. On top of that, in the season opener last year for the Kinkaid basketball team he dropped 33 points. Jordan is a two-sport phenom and is only entering his sophomore year, already with a football offer from Houston and basketball offers from Baylor and Mississippi State. Yes, he is an all-around star. Other names to remember on this team include Matthew Bale, Victor Garza, Jordan Ricks and Duncan Shields. Ricks finished last year with 53 tackles and eight sacks. Garza (490 yards receiving) is a versatile athlete that you will see play receiver, defensive back and return kicks.

No. 2 Cypress Christian Warriors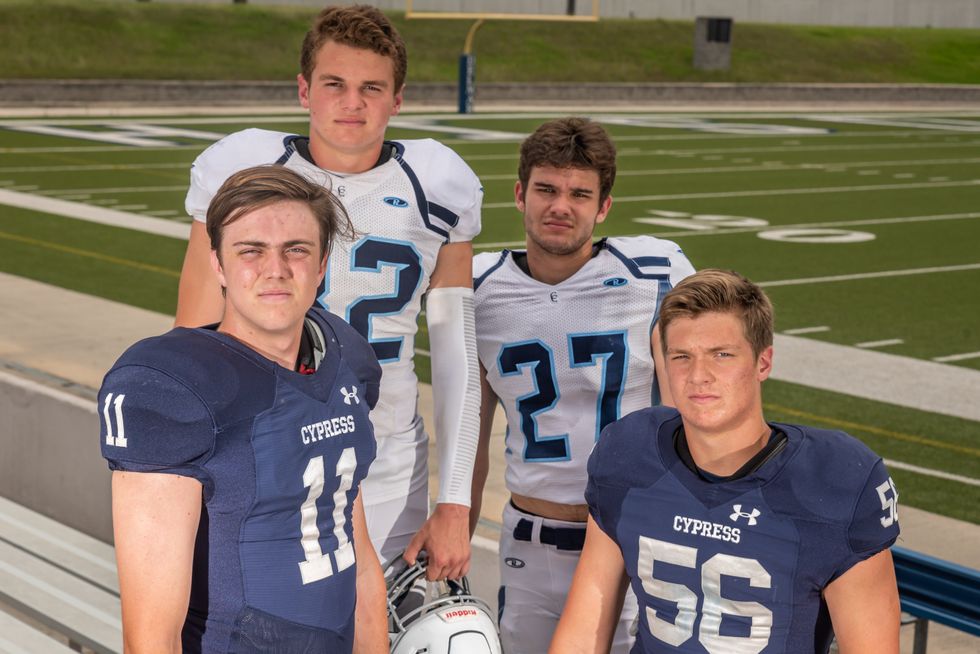 Jacob Spenn's crew is coming off a year where it went 8-4 overall. Heading into 2019, the Warriors bring back 13 starters, six on offense and seven on defense, making them a threat in TAPPS Division II-District 5. Headlining the group coming back is Jackson Landrum. The running back busted loose for 602 yards a year ago and scored seven times. His backfield-mate handing off the ball will be Drue Hirth, who passed for 2,236 yards and 23 scores a year ago. This could be a dynamic duo in TAPPS this season. Defensively, Lawson Ellisor will anchor the unit after registering 68 tackles and four sacks in 2018. Other players to watch include Christian Andrus (DB/RB), Jack Ellisor (DL) and Josh Stoery (WR/K). Cypress Christian reached the second round of the playoffs a year ago, but expect with this much firepower back on offense for the Warriors to make a run in 2019.
No. 3 Episcopal Knights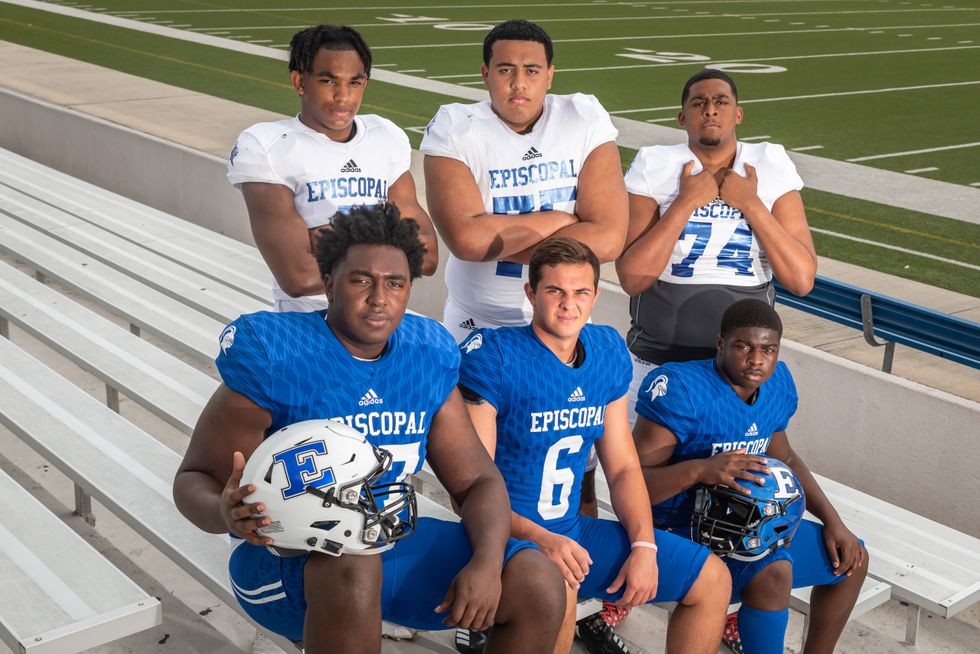 Episcopal has come so close year after year. For the past few seasons, the Knights have finished as the runner-up for the title. Episcopal last claimed a state championship in 2014, which was the program's sixth overall. Gone is Jordan Wells, who was VYPE's Private School Defensive Player of the Year. But never fear, coach Steve Leisz always has the next greats ready. Episcopal has been always known to turn out Division I linemen – Walker Little (Stanford), Marvin Wilson (Florida State) – and has two more in the pipeline. Donovan Jackson and Cullen Montgomery will anchor the line. Both have multiple major DI offers and will be keys to success. Jackson, who had Alabama, Georgia, LSU, Oklahoma, Texas and Texas A&M in his Top 12, was ranked in the ESPN Junior 300 list heading into this year. Montgomery also has offers from a ton of DI schools, including Texas A&M, Ole Miss, Oklahoma State, TCU, Michigan State and the list goes on and on. These two are legit up front and are both juniors. With that duo in front of him, Nick Mayberry will have plenty of protection as he heads into his second year under center. Mayberry finished last year passing for 1,957yards, rushing for 294 and scoring 30 total touchdowns. Watching Mayberry, the incoming senior has a super strong arm and navigates the pocket well. He is able to feel pressure and move around the pocket to make an accurate throw. By season's end, Mayberry could be the best private school quarterback in the city. Other players to watch include Obediah Lewis (OLB) and Luis Chavarria (OL). Episcopal will for sure be in the SPC 4A State Championship conversation in 2019.
No. 4 Second Baptist Eagles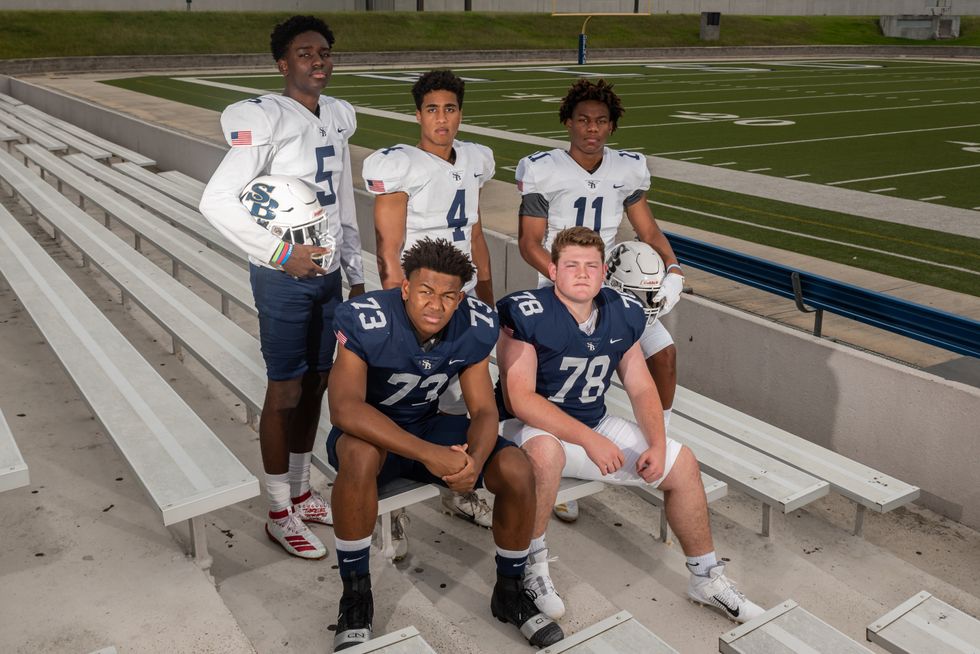 Second Baptist has made it a habit to make it into the playoffs on a consistent basis. Heading into 2019, the Eagles will be seeking their 12th-straight appearance. With 13 starters coming back, that shouldn't be a problem. Dylan Cordell (OL/DL), Jonathan Gooden (CB) and Josh Johnson (QB) headline this group as they look to do big things. Start with the quarterback. Johnson returns after being named the District MVP a year ago and was honorable mention, all-state. Johnson finished the year passing for 1,481 yards and rushing for another 1,137. The dual-threat quarterback has a strong arm, puts the ball where only his guys can catch it and is hard catch outside the pocket. So, what other weapons does the offense possess? Jaylon Coleman is a wide receiver/safety threat, who is 6-foot-2, runs a 4.6-40-yard dash and was a second-team, all-district selection. Defensively, first-team, all-state selection Gooden will be one to watch. Since being moved up to the varsity squad, Gooden has been an interception machine – 19 picks in 19 varsity games. Last season, Gooden finished with 13 picks. Seventh-year coach Terry Pirtle knows they must replace a senior class that didn't lose a district game for three years. The offensive line will be the early strength with a trio of three-year starters in that group. This team has the pieces to contend for another district title and even a state crown in 2019.
No. 5 Lutheran South Pioneers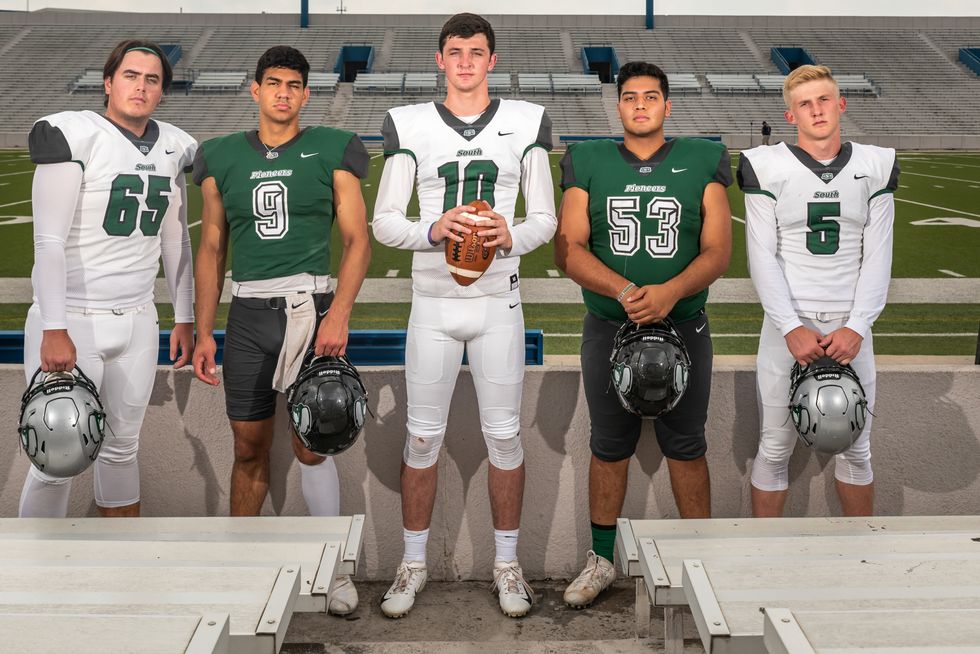 TAPPS Division II – District 5 is loaded with talented teams this year. Lutheran South should be considered one of them. The Pioneers were ousted from the playoffs last year in the first round but that should just fuel them heading into 2019. Led by Don Justice, 16starters return, including 10 on the offensive side of the ball. Start In the backfield with Beau Psencik, who rushed for just over 1,000 yards a year ago. Out wide, Jacob Justice will be the primary target after recording 652 yards receiving and eight scores last season. Other players to watch include Syr Bailey (RB/LB), Joel Hutchins (WR/DB), Nick Chowdhury (DB/WR) and Hatcher Habhab (DB/WR). This team has the pieces, now can it follow suit like its baseball and softball teams and go win a TAPPS state championship? Justice believes the keys to success this season include "leadership development, offensive line developing and staying healthy."