PLAY BALL: Kinkaid, Cypress Christian, Bay Area Lead Private School Dark Horses
Feb 25, 2020
VYPE breaks down the Private School Baseball sector in this section. The next set of teams we dive into are the Dark Horses, which are squads who were just on the fringe of being contenders in 2020 but who could definitely jump into that category by spring's end. Check out the VYPE 2020 Private School Baseball Dark Horses.

This article appears in the 2020 VYPE Houston Baseball/Softball Preview presented by Champion Energy, which will be hitting newsstands soon in the Houston-area.
Kinkaid Falcons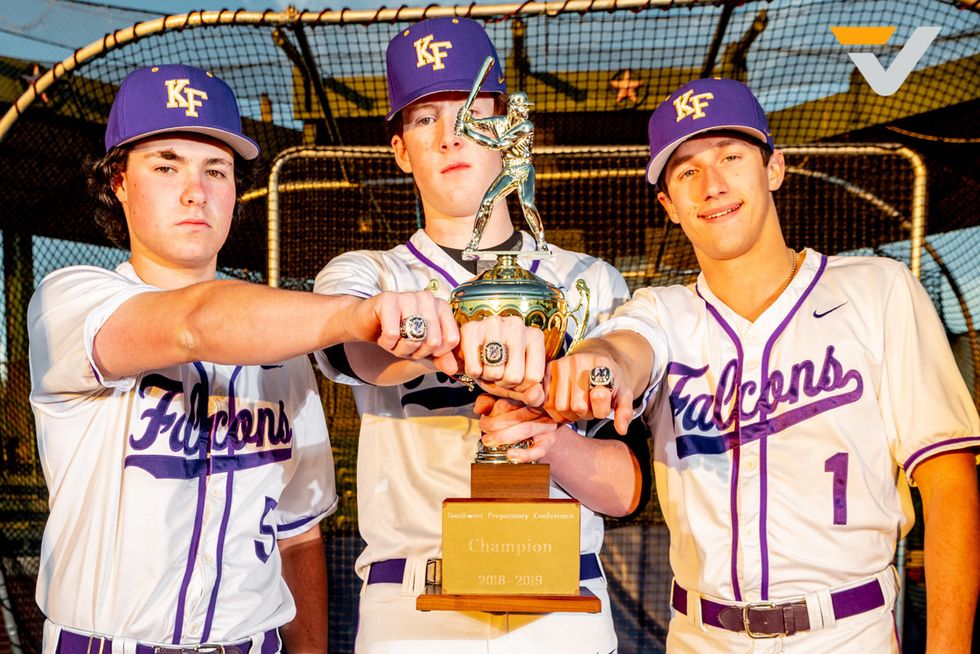 Kinkaid's Chris Stallings, Blake Pou and David Shaw
Kinkaid always plays with a chip on their shoulder, regardless of the sport. Episcopal gets the headlines, but the Falcons scratch out the titles. Last year was no different as Kinkaid beat Episcopal to take the SPC Title. Coach Steve Maas has one of the best aces in the city. David Shaw is a crafty, lefty who can deal. The junior has verbally committed to baseball power Rice. All-SPC selection Chris Stallings also returns to bring senior leadership from the outfield position. He's committed to Air Force. Kinkaid is looking for "one for the thumb" – their fifth title in school history.
Cypress Christian Warriors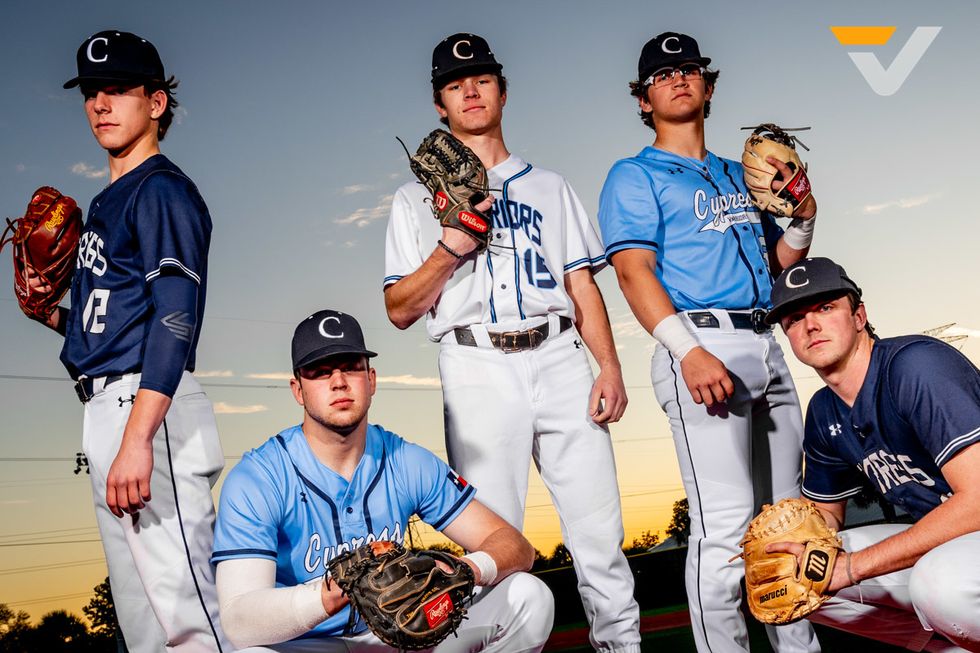 Cypress Christian's Luke Thompson, Andrew Hoegsberg, JT Tackett, Clayton Dean and Drue Hirth
The Cypress Christian Warriors are a year removed from their TAPPS DII state title in 2018. Several of the players who made up that roster played a part in the title run. Coach David Swan has hopes of capturing lightning in a bottle again to bring home another state championship trophy. Let's start on the mound as senior lefty and Baylor-signee Luke Thompson is back in the fold along with fellow lefty JT Tackett, an all-state selection. Clayton Dean brings punch to the lineup and is committed to UL-Lafayette. Drue Hirth can do it all from catching and pitching to playing third, while Andrew Hoegsberg (UT-Tyler) can also play behind the plate. The Warriors are shaping up for another district title run and beyond.
Bay Area Christian Broncos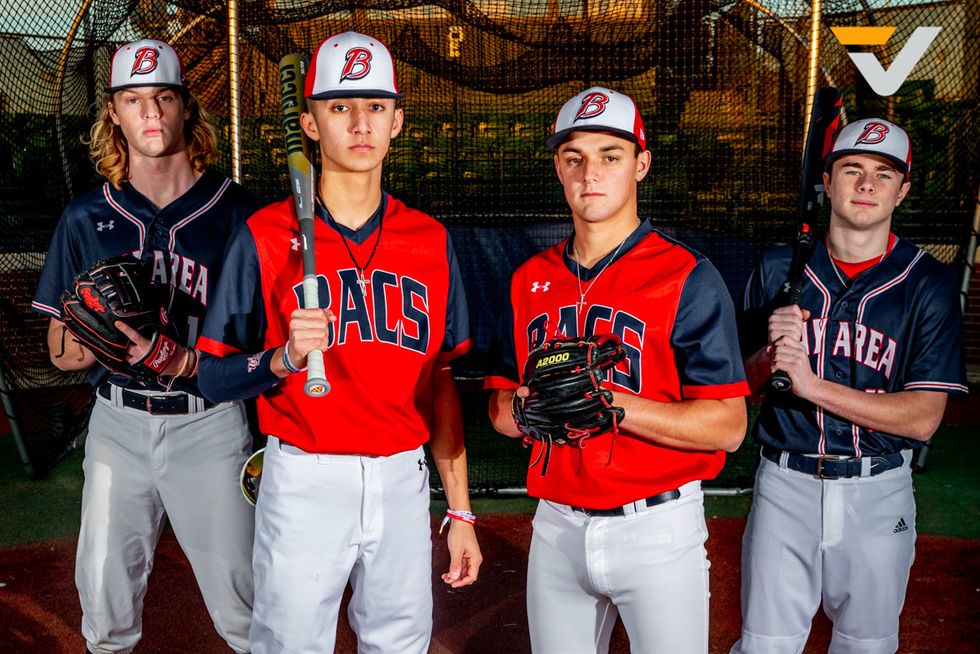 Bay Area Christian's Myles Anderson, Jordan Medellin, Jackson Collins and Dalton Chavis
Heading down south, the Broncos of Bay Area Christian ran the table in TAPPS DIII District 6 in 2019. They fell short of the goal in the Regional Finals, but coach Kyle Kennedy returns some all-state talent. Don't forget, the Broncos won state in 2016, so they have been there. The headliner is supersophomore shortstop Jordan Medellin, who has committed to Baylor. First-team, all-state lefty Jackson Collins returns to anchor a great staff that also includes righty Myles Anderson. Dalton Chavis returns at secondbase along with infielder Payton Deegan. Both bring senior leadership. Don't sleep on the Broncos as they could fit for another ring.