King's Ridge Magazine: Leading by Example
May 11, 2021
IN EVERY STAGE OF HER PLAYING CAREER, JESSICA KVAM HAS LEARNED SOMETHING.
Whether that was playing in high school, at the University of Virginia, or in the USA Women's Soccer National Team program, Kvam took away some new wealth of knowledge.
"Whether that was overcoming injury, how to do that mentally and physically and still being a part of that team and influence that team," she said. "Also, having different roles depending on what stage of my career I was in. Whether it was being team captain, learning to be a leader and bringing everyone together, or trying to be a leader, if I'm not given that title."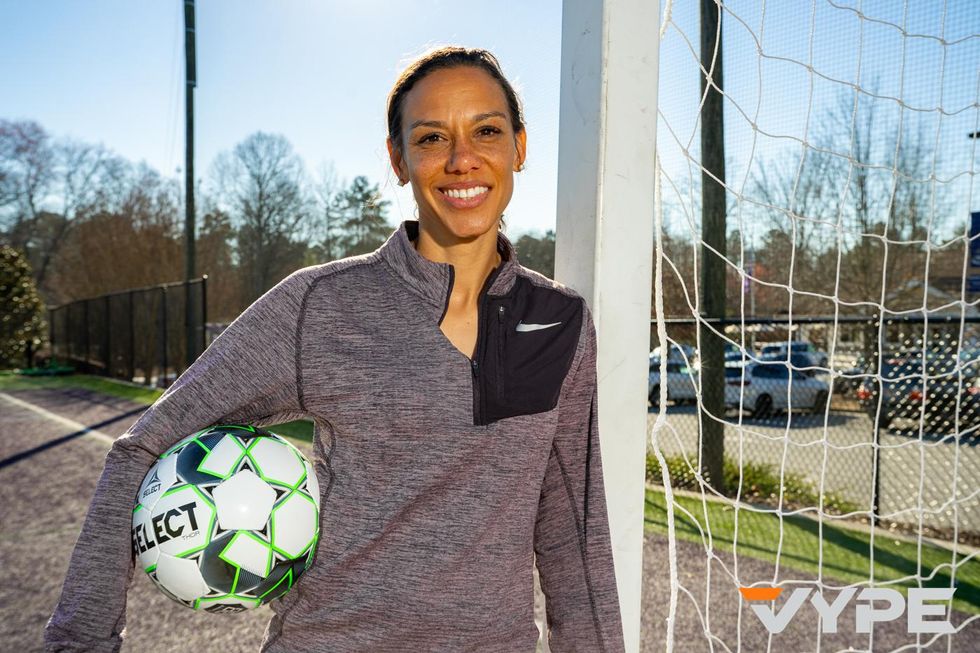 Those life lessons that her own soccer career instilled in her, Kvam is now passing on to her players as the head coach at King's Ridge.

Kvam has been roaming the sideline for the Tigers for seven seasons and has built her program on unity.
"My motto is if we're connected off the field that will mirror on the field," she said.
The team this year has been led by junior goalkeeper Kate Ares, senior forward Sophia Gallo, and freshman Annika Smith.
"[Ares] is an awesome goalie for us and keeps us in games," Kvam said. "[Gallo] has always been a solid player for us and is kind of the glue to our team this year. [Smith] has brought so much energy, tenacity, and grit to our team. I'm excited to see that development over the next four years."
Outside of team unity and winning games, of course, Kvam – who learned plenty of life lessons in her playing career – is trying to pass those same ones on to her girls now.
"With team sports, like soccer, what you learn being on a team and not in an individual sport is how to work together and overcoming obstacles," she said. "That translates over to life."