King's Ridge Magazine: Let's Dance
May 10, 2021
KING'S RIDGE IS COMMITTED TO THE ARTS FROM DRAMA, ART, CHORUS, TO MUSIC AND DANCE.
The arts are woven into the fabric of the school… ask anyone on campus.
This winter, Annie Dietz led her teams through the competition season after months of really strange training.
In the end, it all paid off – their Hip Hop performance brought home a state title.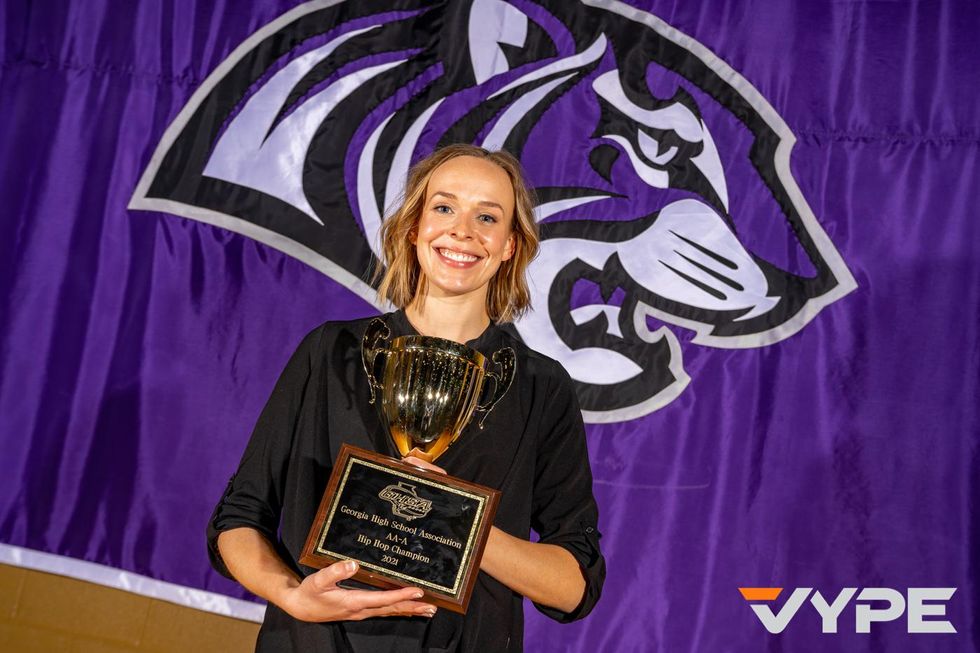 "Well, I cried," Dietz laughed. "It was a really hard year for everyone with COVID. We had a virtual performance, which was strange, but we faired really well and the girls got to do what they love so we were grateful. It was amazing.

"I've been working with these girls their whole high school careers. Every season, I want to do right by them. You want to do all you can for these girls to win and feel good about what they've done. I could rest a little easier that night knowing I did all I could to get them to where they wanted to be."
The Hip Hop team of Alexa Whittaker, Hailey Castano, Lia Thomas, Lily Gardiner, Olivia Haschak, Sierra Haschak, and Sophia Stampfl put in the work and brought home the hardware.
The comprehensive dance team performs all season at school events and has formed a tight bond through their extensive practices and choreography.
"I think for me, a work/life balance is very important," she said. "I was very similar to these girls. Coming up, I was at the dance studio, competitions, and doing shows all the time. I just went really, really, really hard. What I'm always talking to these girls about is to make sure you are taking care of yourselves first. You can't be what you need to be for everyone else and your teammates if you aren't taking care of yourself."
The arts have been integral in Dietz's life and she hopes that she is passing her passion on to her team.
"I've been a part of the arts my whole life," she said. "The arts are where I came to know God. I met God at a young age and the arts have been a huge part of developing my faith. It's different for everybody, but for me, it was the arts.
"The fact I get to do what I love with that faith background; King's Ridge is that perfect place for me."