King's Ridge Magazine: B.M.O.C.
May 06, 2021
ETHAN JOSEPH IS AN ALPHA. PERIOD.
The 6-foot-2, 210-pound dual-sport athlete is a dog, which is not a negative. It's actually the biggest compliment a teammate, coach, or college recruiter can give you.
He's that guy that commands the locker room and, well, he should.
The junior linebacker, who played soccer, lacrosse, baseball, and wrestling growing up, was the 2020 6A-Private Region Defensive Player of the Year and an All-State honorable mention as his resume continues to build.
He has pulled offers from Army and Air Force and he continues to pop onto the recruiting radar.
But what was it about football that got him hooked?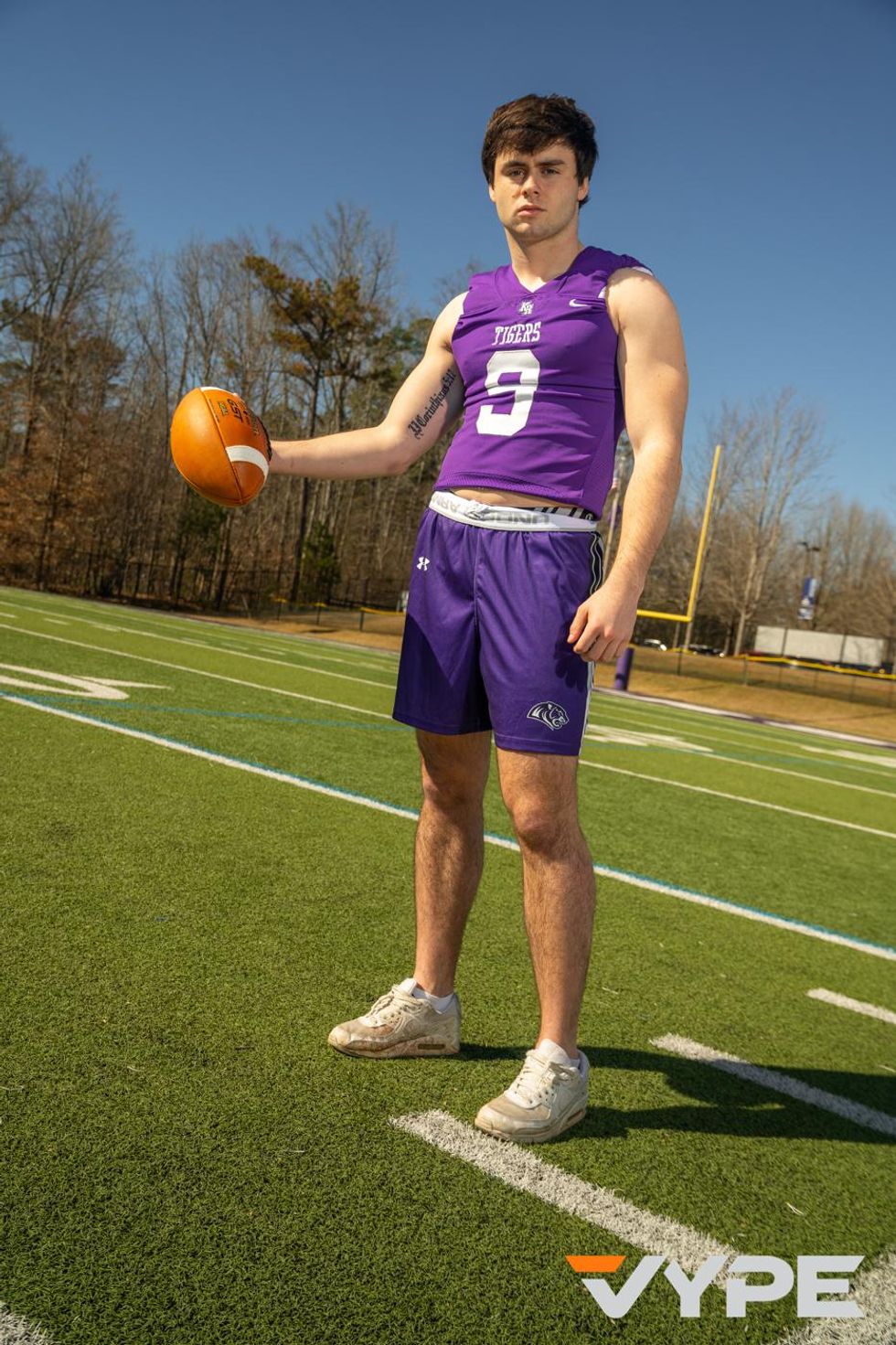 "It's the locker room culture," he said. "You get to know your teammates but it's more than that. I look at them like my brothers. When we step on the field, these are the people I'm going to war with. When we step off the field, we are going to get something to eat and have a good night. We are all working for each other and it's a bond that you can't explain."
The Tigers turned a corner this season under the direction of first-year head coach Terry Crowder and Joseph feels the culture shift. "During practice, coach is making us go 100-percent all the time. He wants to win, so that makes me want to win."
As he prepares for his senior season, Joseph has had a chance to reflect on his time at King's Ridge.
"What I like about the school is that like 90-percent of the students play multiple sports," he said. "I can really relate to everyone here and we are all striving for something athletically. We all have a lot in common."
They all share the grind of the academics as well.
"Our teachers are always willing to work with you before or after school or at lunch. They are always up for it and that makes for a great experience."
As the Big Man on Campus, most might think they know everything about the dual-sport stud, but Joseph does have a secret.
"It's kind of weird but I play the piano," he laughed. "People would probably be surprised by that."
Shhhh… Don't tell anyone.