Katy, the Basketball Town too?
Aug 13, 2019
John Glaser/The Katy News
The city of Katy, Texas is known for having some of Texas' finest high school football programs such as the eight-time state champions, Katy Tigers. In Texas, Katy is highly considered the capital of high school football, but is that narrative now altering from a high school football capital to a high school basketball town too?

When people think of Katy, Texas, people think of fresh cut grass and a leather football. Katy is home to several elite high school football players in America. The city of Katy is a prime example of movie and show, Friday Night Lights, when it comes to high school football.
Football is so massive in Katy that the district constructed a new stadium in 2017 costing $70.3 million dollars to build. Katy is still dominating on the field, but also slowly taking over on the hardwood courts in basketball.
When Katy Tompkins made district history in the 2017-2018 season by becoming Katy Independent School District 's (Katy ISD) first boys basketball program reach the Texas UIL State Tournament, it shined a huge spotlight on Katy ISD basketball programs due Tompkins being the only Houston area team in the state tournament.This showed that other districts in the Houston area that they have to keep a close on the Katy ISD basketball programs, because they are on the rise.
"It was a great feeling to be the first Katy ISD team to make it to state," said former Katy Tompkins' guard Jamal Bieniemy. "Hopefully, we started a trend in the district because people think in Katy it's only football. Hopefully, we changed the people's thinking."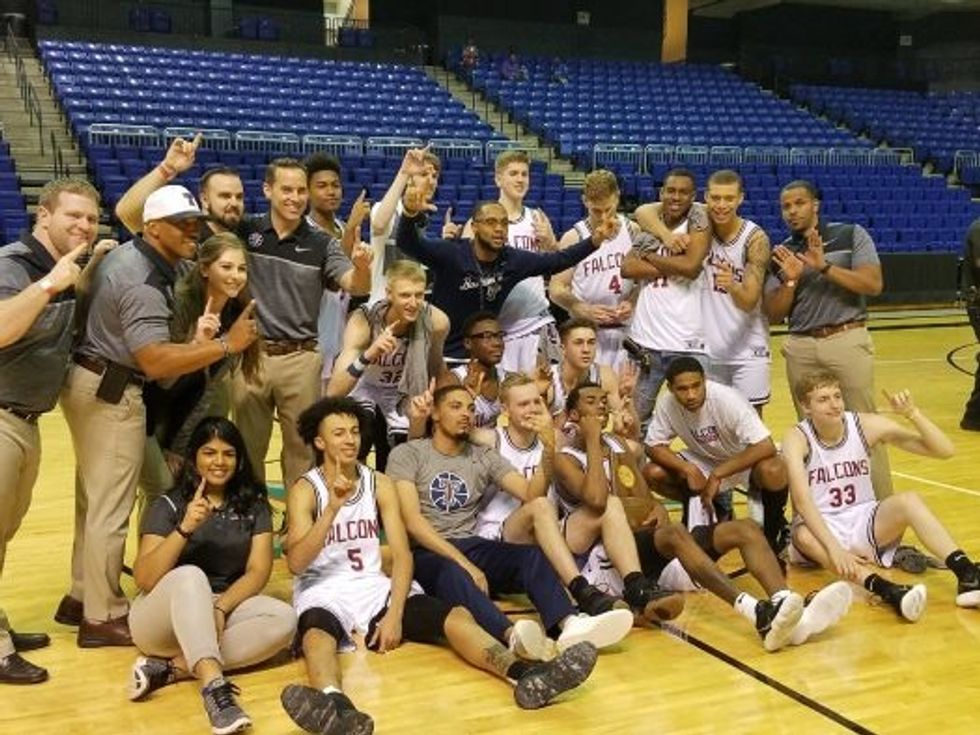 2017-2018 Katy Tompkins Basketballhttp://thenestline.com/2018/03/05/tompkins-bb-rewrites-history/
In the 2018-2019 season, Katy ISD had three high school basketball programs ranked in the VYPE's top 20 in the Houston and three other programs received honorable votes which was the most out of all districts in the Houston area. Second on the list was Morton Ranch, and that was largely due to ESPN's 54th ranked basketball player in the 2020 class and Baylor University commit, LJ Cryer and 2020 four-star center, Eddie Lampkin leading the way for the Mavericks.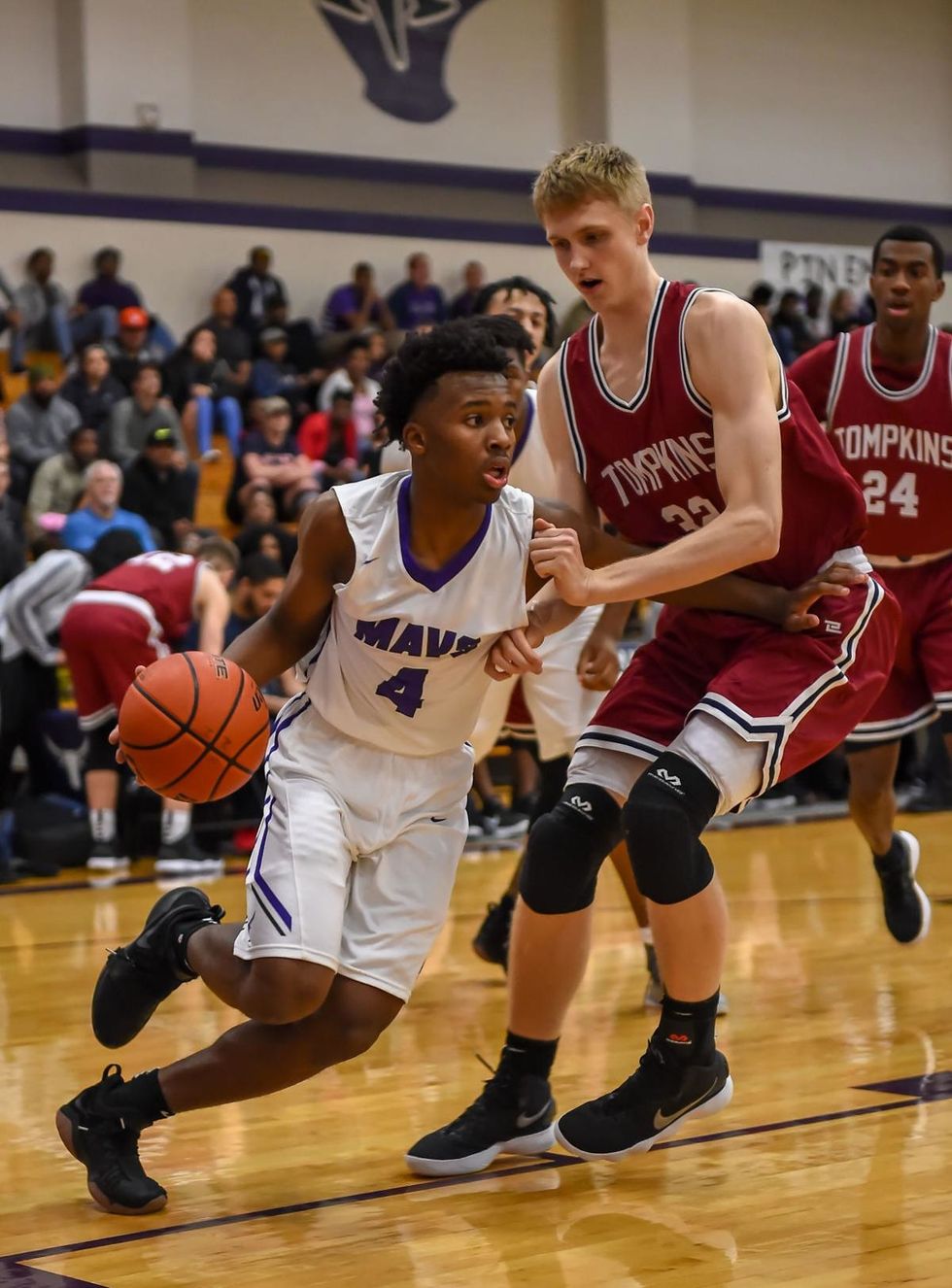 Morton Ranch guard LJ Cryer and Katy Tompkins' Kristian Sjolundhttp://katytimes.com/sports/article_7103c9a2-1142-11e8-8ab8-6779ea90ba53.html
There are more and more top basketball prospects coming out of the city of Katy such as Texas A&M rising junior, Jay Jay Chandler (Cinco Ranch), Oklahoma Sooners' guard Jamal Bieniemy (Katy Tompkins), Georgia Tech forward Kristian Sjolund (Katy Tompkins), and University of Miami guard, Kameron McGusty (Seven Lakes). It seems as Katy ISD basketball programs are starting to catch up with the profound football programs and altering the narrative in what was only considered a football town.
Top prospects, LJ Cryer and Eddie Lampkin have one last ride at Morton Ranch and look to leave their senior season in the 2019-2020 year as second Katy ISD boys basketball team to make the state tournment. Katy Tompkins is trying to get its basketball program back to the state tournament with highly talented rising sophomore guard BB Knight leading the way.

When people think of Katy now, it is not just the outstanding football programs that has dominated for years anymore, but also its basketball programs that are beginning to take over.
Keep reading...
Show less