Huntsville Has the Groove in District 10-5A-DII
Aug 22, 2019
District 10-5A Division II is one of the most entertaining in the region.
Coaches' sons will be running Huntsville, Montgomery and Rudder's offenses, while a statewide sleeper is emerging in Lamar Consolidated. Huntsville was seconds from reaching the state semis in 2018 and A&M Consolidated has hopes of winning state like they did in 2017.
Whoever gets a few stops on defense against these high-powered offenses, wins this district.
VYPE is offering fans the opportunity to purchase a copy of the magazine and have it delivered to you, instead of waiting to find it in stores.
CLICK HERE TO ORDER - 2019 VYPE Houston Football Preview Magazine
VYPE's District 10-5A-DII Preseason Rankings

Huntsville
A&M Consolidated
Montgomery
Lamar Consolidated
Bryan Rudder
Montgomery Lake Creek
Katy Paetow
Cleveland

(Bold Denotes Playoff Teams)
VYPE's Preseason Award
MOST VALUABLE PLAYER: Matthew Southern, Huntsville
OFFENSIVE MVP: Devin Price, A&M Consolidated
DEFENSIVE MVP: Jordan Brown, Huntsville
BREAKOUT PLAYER OF THE YEAR: Brock Bolfing, Montgomery
SLEEPER TEAM: Bryan Rudder
Huntsville Hornets
Huntsville was a Hail Mary pass away from the state semi-finals last season and the Hornets return pretty much everyone from a team that went 12-2. Even though they lose man-eating defensive juggernaut T'Vondre Sweat to Tom Herman at the University of Texas, the Hornets still return outstanding talent in LB Jordan Brown (158 tackles, 16 TFL, 7 sacks) and DE Briceon Hayes (66 tackles, 14 sacks). On offense, coach's son and QB Matthew Southern (3,281 yards, 39 TDs passing; 8 TDs rushing) will be ready to lead the Hornets to Dallas come mid-December with talented WR's Tyrique Carter (359 yards, 5 TDs receiving; 199 yards, 3 TDs rushing) and Miles Tatum (529 yards, 7 TDs receiving). But for the Hornets, the road in the playoffs may run through Fort Bend Marshall again.
A&M Consolidated Tigers
A&M Consolidated is another alpha dog that brings their own bark to 10-5A as the Tigers are coming off a solid 2018 that saw them go 10-2. A second-round loss to eventual state finalist Fort Bend Marshall, 49-31, humbled the Tigers coming into this season. Coach Lee Fedora will be relying on a high-powered offense led by DI prospects WR Devin Price (799 yards, 14 TDs receiving) and ATH Brian Darby (655 yards, 8 TDs receiving; 486 yards, 13 TDs rushing). On defense, the Tigers are loaded in the secondary with CB/WR Nate Floyd (36 tackles, 4 INTs) and safety Bryce Linder (114 tackles, 4 INTs). The game of the year will come early as A&M will host Huntsville in opening district play on September 13. To the victor goes the spoils.
Montgomery Bears
Don't sleep on Montgomery in 2019 as coach John Bolfing has yet another QB son coming through the pipeline. Brock Bolfing might be the best one yet to graduate from the Bolfing Family Quarterback Academy. Only a sophomore, Bolfing showed tremendous promise as a freshman (2,208 yards, 12 TDs passing) and he's got some major weapons in classmate RB Jalen Washington (569 yards, 9 TDs rushing; 266 yards, 3 TDs receiving). Mason Little, Tre Harden and Cole Morris will be targets for him, while Trey Phillippi will protect Bolfing on the line. The defense might be a little shaky as the Bears only return two starters from 2018, including sophomore-to-be Leslie Williams (90 tackles) and senior DB Quincy Paulton (39 tackles, 2 INTs). Big games for the Bears will come in back-to-back weeks as they travel to A&M Consolidated on October 4 and host Huntsville on October 11.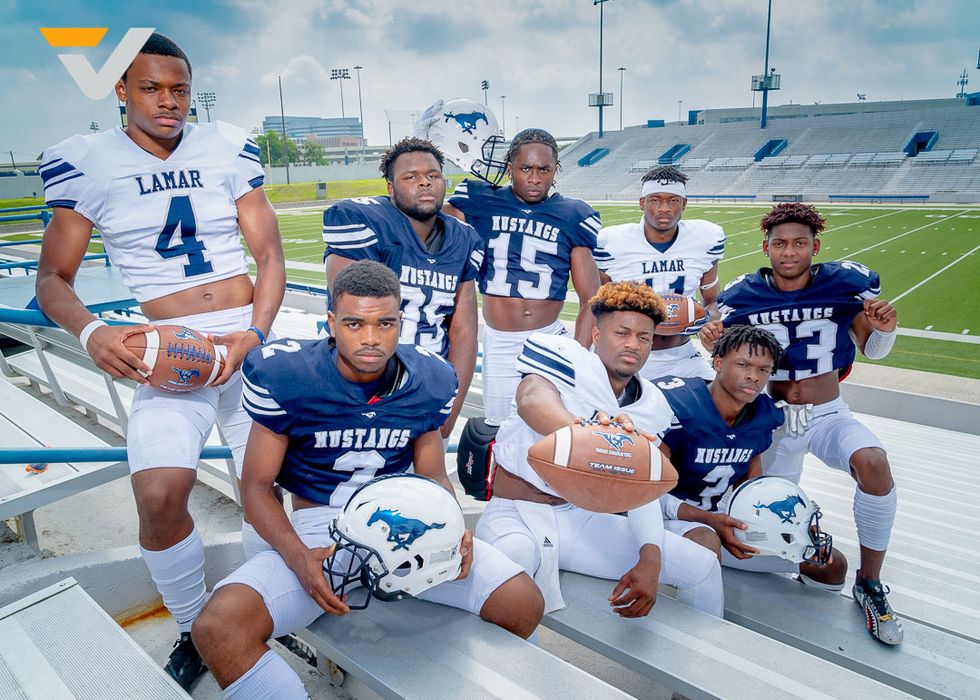 Lamar Consolidated Mustangs

Lamar Consolidated will be "sneaky good" in 2019 as coach Rick LaFavers will have eight returning starters on both sides of the ball. Don't be surprised if this team shocks the world in 2019 and wins the district. The Mustangs are coming off a 7-4 season, where they lost single possession games to Huntsville (14-7) and A&M Consolidated (34-28). RB Taye McWilliams (741 yards, 9 TDs rushing) is a Baylor-commit and his running mate RB Daniel Blackmore (527 yards, 5 TDs rushing) is a solid No 2 in the backfield. On defense, look for DT AJ Harris (48 tackles, 11 TFL, 1 sack) to make an impact along with DB Isaiah Ellis (37 tackles, 2 INTs), who leads the secondary. The Mustangs' big game will be October 17 at Huntsville, #ShockTheWorld.
Rudder Rangers
With a new coach comes a new attitude, and Rudder has that in former Willis ISD athletic director Eric Ezar. Along with administration experience, Ezar also brings coaching pedigree to a school that has never had a playoff appearance since its 2008 inception and hasn't had a winning season since 2010. The Rangers only return 11 lettermen from last season, which includes five offensive starters and four on defense. A spotlight will be on RB James Ayers, who is a two-way player and had 14 touchdowns in 2018. A big question will be at QB where the incumbent is junior Brant Roberts. Don't be surprised if sophomore Eric Ezar Jr. makes a move late in the season for a spark. Rudder's big game will most likely be October 4 vs Lamar Consolidated to determine who gets the fourth seed.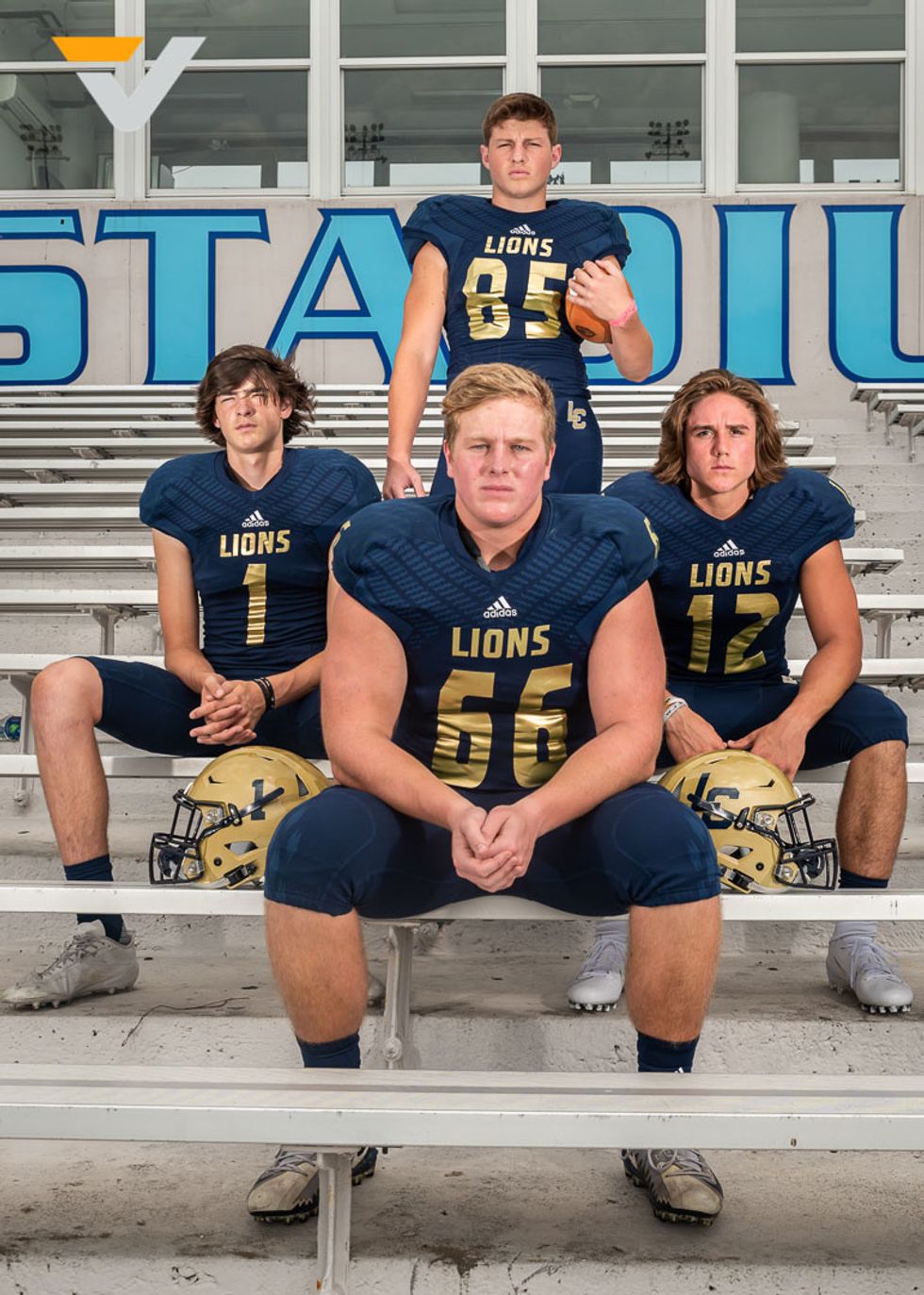 Lake Creek Lions
Lake Creek enters year two of their existence and coach Pat Kennedy has a full year of experience to work with. The Lions return EVERYONE ... like everyone, considering 2020 will be the first year it graduates a senior class. Back are 11 starters on offense and defense. The headliner is QB Ty Sexton, who threw for over 2,000 yards in 2018 and he'll have a big target in TE Dayeton Sweeting (6-foot-2, 225-pounds). On defense, look for DE Collin Huebner (6-foot-5, 190-pounds) to make waves along with safety Pierce Morcos (5-foot-10, 180-pounds). Lake Creek is most likely two years away from making some noise, but this group is scrappy and should not be taken lightly. Lake Creek's big game will be November 8 vs cross-town rival Montgomery.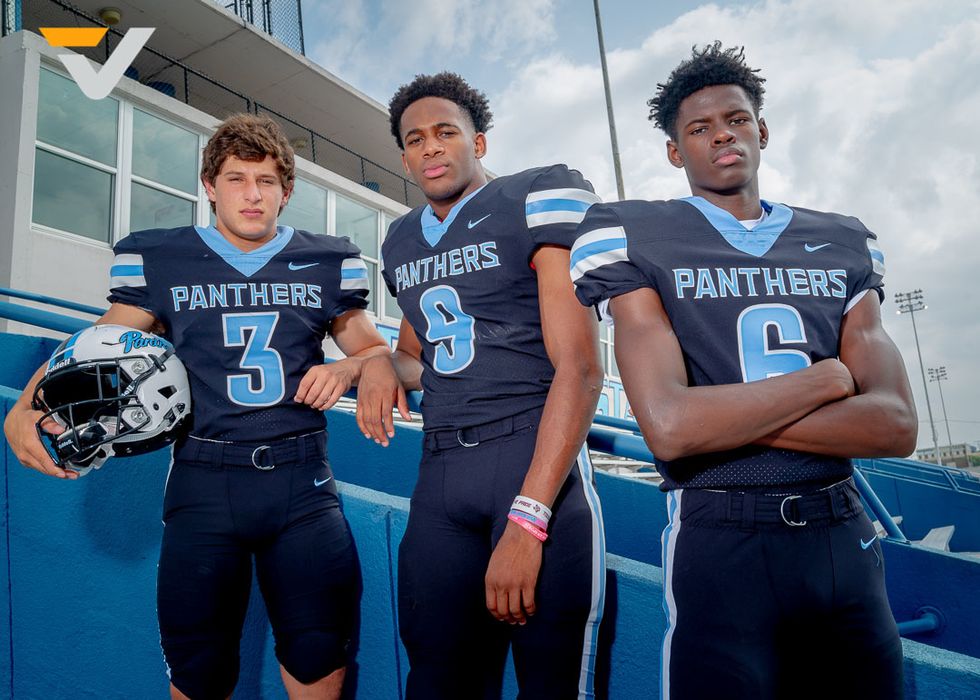 Katy Paetow Panthers

As with Lake Creek, the Panthers of Katy Paetow bring their second year of existence into the 2019 season. Also, like Lake Creek, the Panthers bring everyone back from last season – 11 starters on offense and 11 starters on defense. RB Major Payne (1,028 yards, 7 TDs rushing) leads an offense that should be more dynamic and efficient than last season. Defensively, Paetow brings back junior safety Carl Simon (59 tackles, 5 TFL, 1 INT) and senior captain Dane Presto (42 tackles, 3 INTs). Before you can walk, you have to crawl and Paetow will look at program-defining wins in 2019 over Lake Creek (10/5) and Rudder (10/11) in consecutive weeks. Paetow is in the building process but has the pieces to be better than its 3-7 mark from a year ago.
Cleveland Indians
Cleveland makes their way into their second season at 5A and things could not have gone as bad as they did last season. Going 0-10, the Indians suffered through seven blowout losses. In comes new coach Norris Taff, and his team's talent revolves around a three-headed backfield of Jared Roberson (5-foot-11, 180-pounds), Elijah Bell (5-foot-7, 160-pounds) and Tyreich Terry (5-foot-10, 180-pounds). On defense, Cleveland has DT Dorian Garcia (6-foot-2, 245-pounds) to stuff the middle, but overall Cleveland is most likely two players away from being two players away.
Keep reading...
Show less