FBCA's Klatt wins gold twice, sets stage for possible 4-peat at state
Jan 26, 2022
VYPE Media
Grant Klatt set two records and three-peated as champion in the 100 yard butterfly at the TAPPS state swimming meet last year.

What does the Fort Bend Christian Academy senior have in store for an encore? We're about to find out.
Klatt won gold in the 200 yard IM and 100 yard butterfly at the TAPPS Eastern Regional last weekend to earn his ticket to state in two weeks. Joining Klatt at state will be fellow Eagles Whitney Childs, Aly Gregorek and the girls 200 yard medley relay.
The FBCA girls finished third as a team with 76 points to advance to state. The FBCA boys finished sixth as a team with 21 points.
Childs, a junior, won gold in the 100 yard butterfly and silver in the 100 yard backstroke with times of 1:01.04 and 1:01.55, respectively.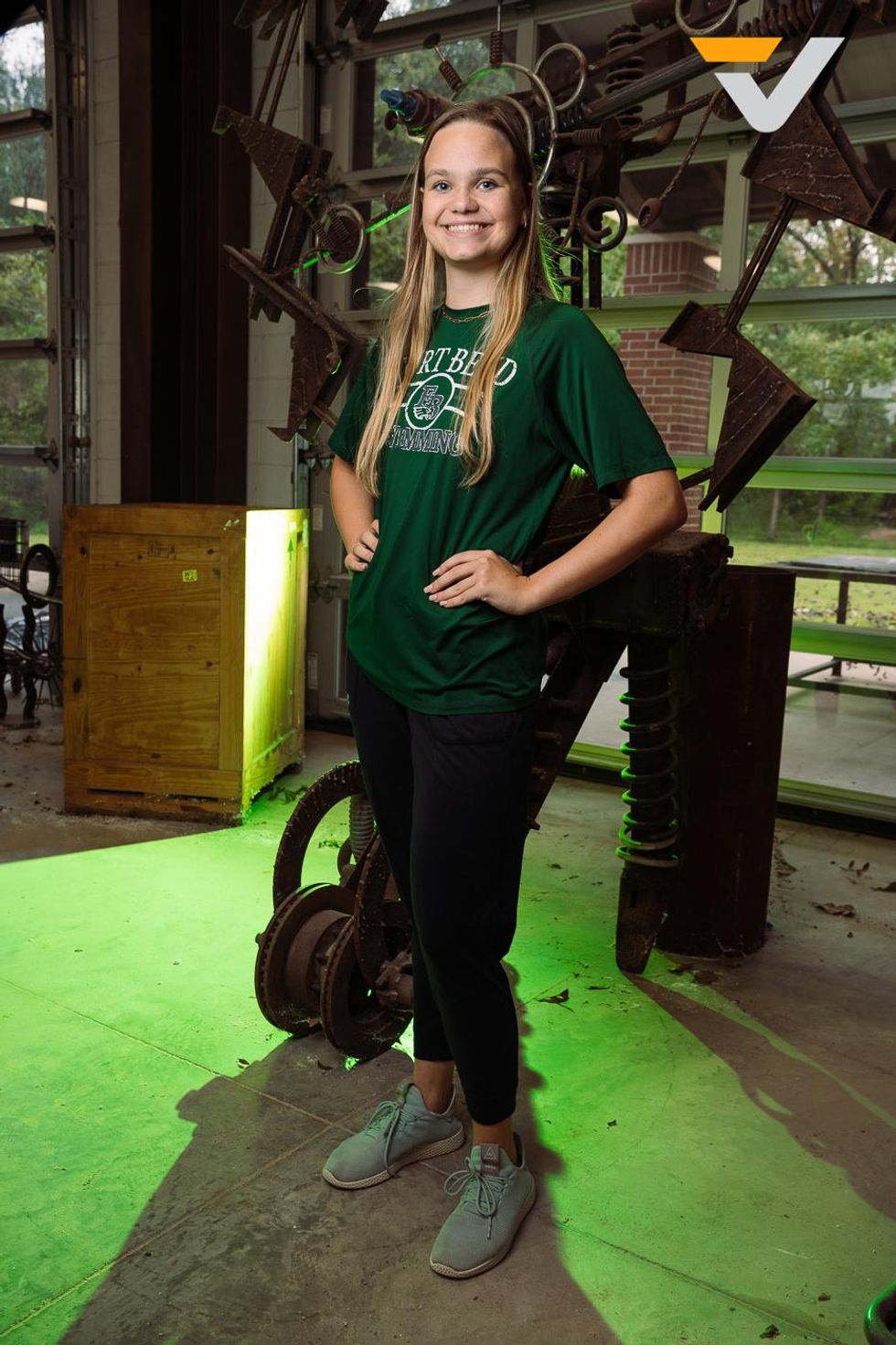 Fort Bend Christian Academy junior Whitney Childs.VYPE Media
Gregorek, a sophomore, won silver in the 50 yard freestyle with a time of 28.04 seconds. The Eagles' girls 200 medley relay won bronze with a time of 2:10.59.
After setting state records in the 100 fly (49.37 seconds) and 200 IM (1:51.15) last year, Klatt won gold at regionals with times of 1:54.36 in the 200 IM and 50.13 in the 100 fly.