Bringing Back the SWOOP at Ike
Aug 13, 2019
Coach Eric Jackson took over the reins of the Eisenhower Eagle nest a year ago. He understands that he's the leader of one of the most historic programs in Houston.
He walks the locker room and weight room hollering out, "Swoop."
Every athlete in hearing distance hollers back, "Swoop."
"Swoop means everything around here," Jackson said. "It's our mantra, our culture, our environment. It's also what connects the program's past, present and future."
Eisenhower reached the postseason but fell in the first round in 2018. With another full offseason and a tremendous 7-on-7 summer circuit in the books, Jackson and the Eagles are prepared to take flight and challenge for a district title and beyond.
"The expectations are always high at Eisenhower and this year is no different," he said. "We want to make it to state, play 16 games and I know we will perform well this year."
Eisenhower will be offensive in 2019 as the Eagles return seven starters on that side of the ball. With running back Sevan Guidry back in the stable, the Eagles have a home run hitter. Guidry is a workhorse back that can be penciled in for 1,300 yards right now after racking up 1,038 last season.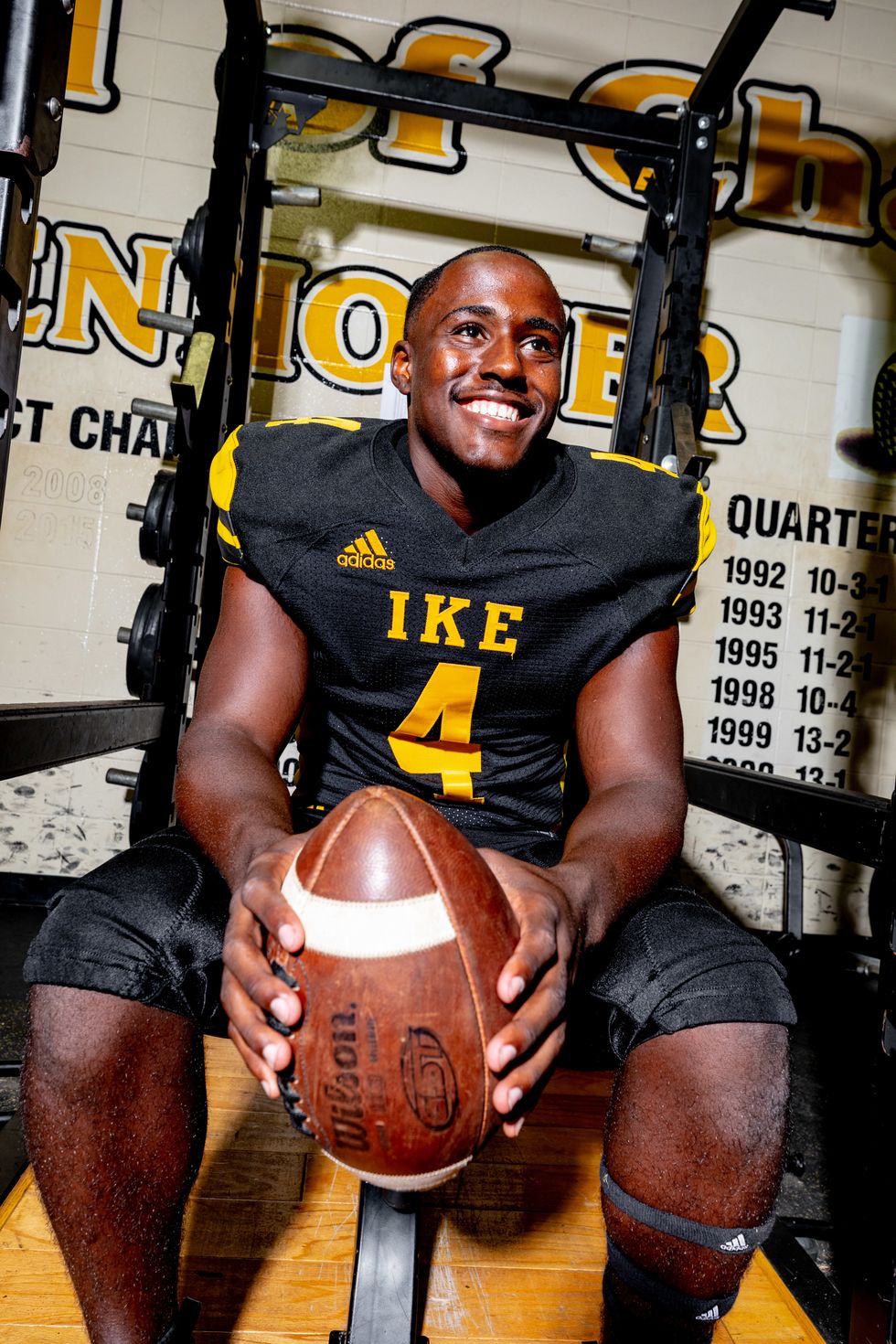 Sevan GuidryBy Lily Cox
"Sevan is just an all-around back and complete football player," Jackson said. "He can run between the tackles and bounce it outside. Honestly, he's one of the biggest sleepers in the state of Texas."
Quarterback Christian Sims (1,120 yards and 13 TDs) and his receivers Anthony Isom, Adrian Arriaga and Ja'Marcus Martin got their timing down with some extra work the past few months.
"The 7-on-7 season was very valuable for Sims," Jackson said. "He made his reads and improved on his accuracy. He's also starting to understand his role as a leader."
The offensive line will be the key to the Eagles' success with Traveon Newsome and LaTreal Adams in the trenches.
The defense ranked second in the district last year and will need Damon Dosewell (70 tackles and 10 sacks) and Dewayne Jackson (75 tackles) to lead the charge. The defensive line is anchored by a pair of three-year starters in Jackson and Rashaad Matthews, who earned all-district nods.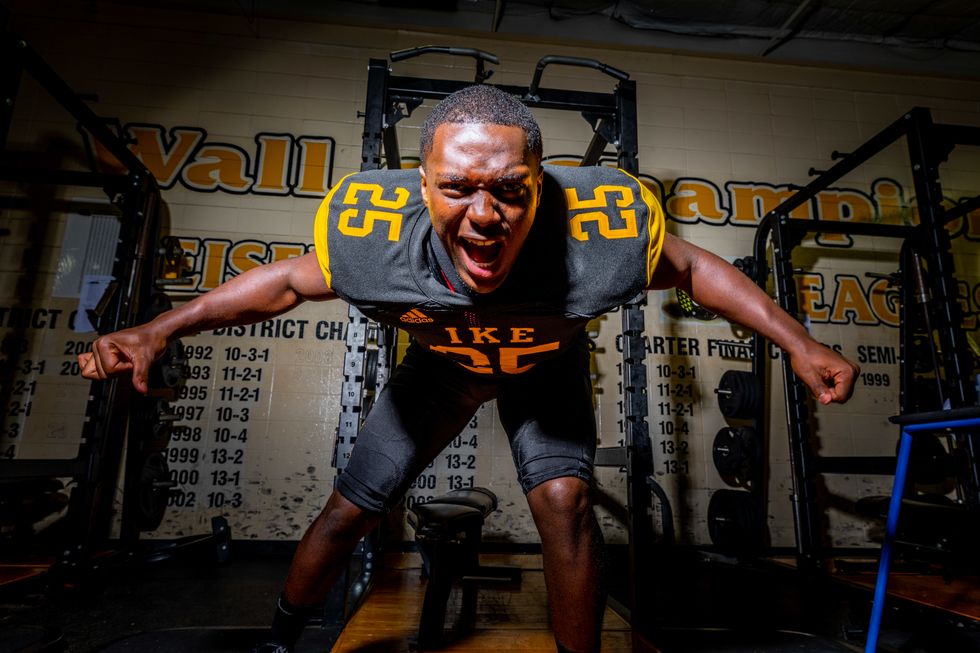 Damon DosewellBy Lily Cox
"Our defensive line is our strength," Jackson said. "We feel great about our front seven and how some of our young guys have progressed."
Linebacker Wayne Finely and corner Christian Dunbar will also play bigger roles in 2019 with a full year of varsity experience.
With a go-to guy like Guidry and a solid defensive front, Ike could go a few rounds deep.
CLICK HERE TO SEE ENTIRE ALDINE ISD MAGAZINE
VYPE Aldine ISD August 2019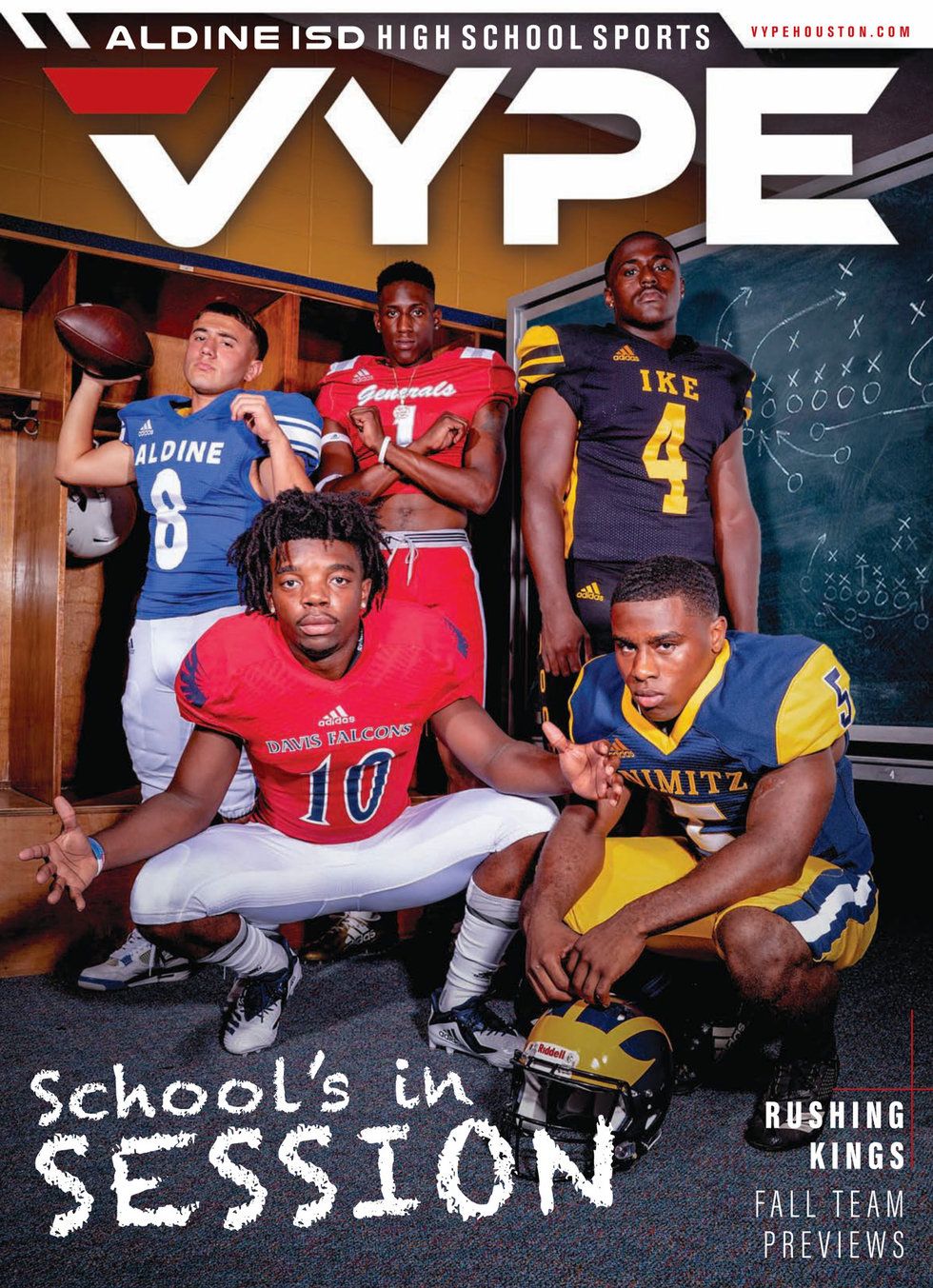 VYPE Aldine ISD August 2019 omagdigital.com
Keep reading...
Show less