In battle of titans, defending champ Seven Lakes sweeps retooling Fulshear
Aug 18, 2021
Bradley Collier | VYPE Media
Seven Lakes High School was the spot on Tuesday evening, as 2020 Class 6A state champ Seven Lakes and 2019 Class 5A state champ Fulshear met up in a clash of titans.

The Spartans, reloading after the graduation of Gatorade National Player of the Year Ally Batenhorst, swept Fulshear in a bit of a surprise, 3-0 (25-12, 25-15, 25-14) to improve to 7-3.
"This is a fun group," coach Amy Cataline said. "It's been neat to watch them cheer each other on. The older girls are taking the young girls under their wing, and we get to see the young girls blossom and come out of their shell with each match."
Senior Emma Schroder, emerging as Seven Lakes' key attacker, had 13 kills and five blocks to lead the Spartans. Senior Mia Blum had seven kills. Senior Casey Batenhorst had five kills, an ace and directed the Spartans' offense exceptionally.
"Obviously I can't replace Ally, but just taking on that responsibility with me, Casey and all the seniors, hopefully we can push through together," said Schroder, whom Cataline said has picked up where she left off after starring in Seven Lakes' postseason run last year. "We lost a lot of seniors, but we're still strong."
.@7LakesVBnews senior @EmmaSchroder6 talks about tonight's sweep of Fulshear. Schroder had 13 kills and five blocks… https://t.co/5htdF6gnzB

— Dennis Silva II (@Dennis Silva II) 1629247462.0
Seven Lakes earned the demonstrative win. But Fulshear, a state finalist last season, is not at full strength.
Baylor commit Alexis Dacosta is no longer with the team and did not play a game for Fulshear this year. Senior star Brielle Warren, a Purdue commit, played her first game of the season Tuesday as she attempts a healthy return from a foot injury, but only played in brief spurts. She spent most of the game on the bench with resistance bands to stretch out her foot.
Warren did not play the first set and played sporadically in the second and third sets. She was still able to post a team-best seven kills.
Senior Ava Underwood, a Texas A&M commit, is transitioning full-time from libero to setter.
"We've been talking a lot about how we have a different team than we've had the last couple of years and how it's just going to look different," Fulshear coach Sydney Zimmerman said. "We have a lot of leaders that graduated last year that were the leaders for four years. When Fulshear opened, they were the first varsity team and went all the way through, so we're still working on kids stepping up and what it means to be a leader and how to do it on the court and how to do it in tough games."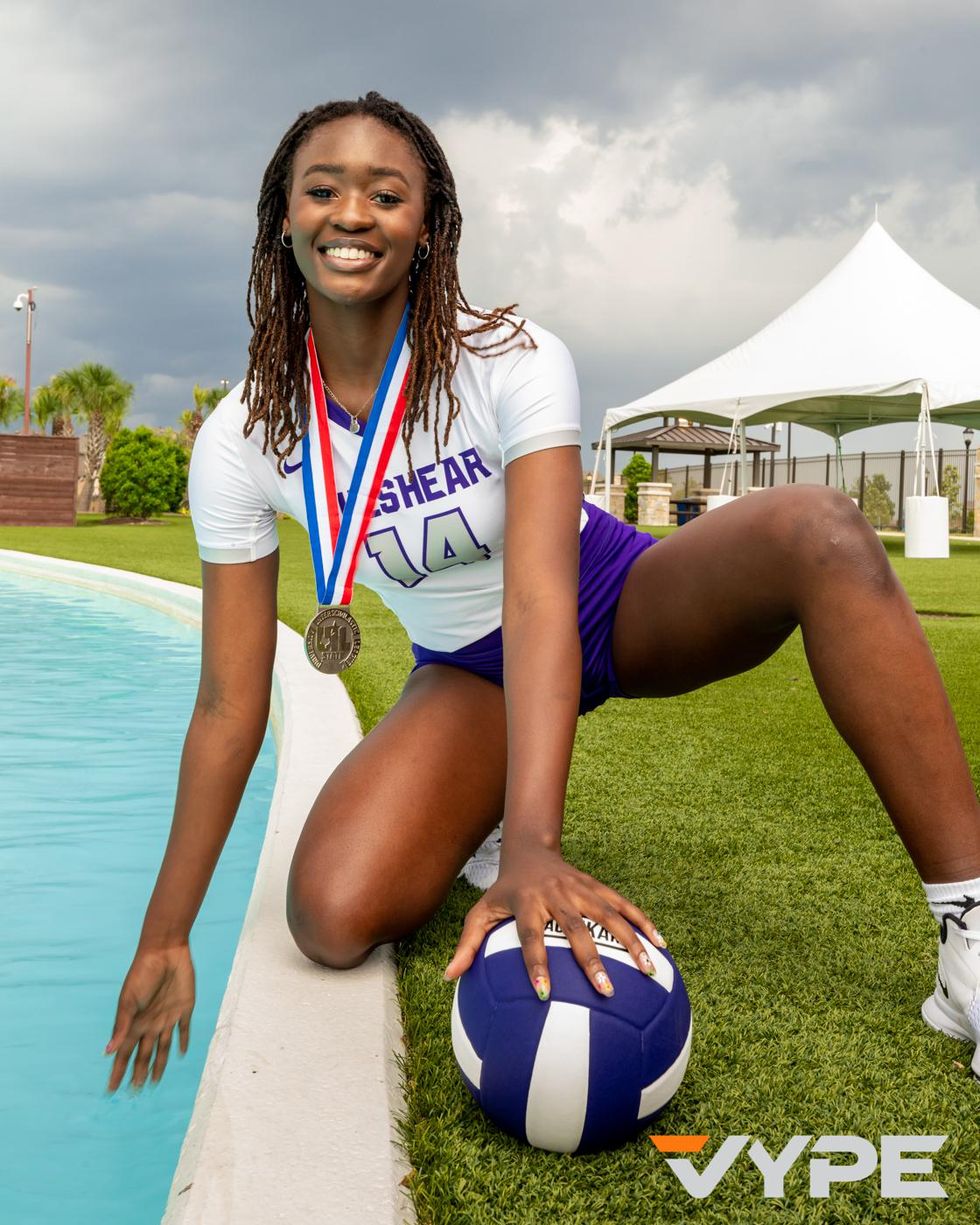 Fulshear senior and Purdue commit Brielle Warren.Bradley Collier | VYPE Media
Recovering from the loss of Dacosta who had 286 kills, 237 digs and 32 aces last season, will take time, Zimmerman said.
"It's different," Zimmerman said. "She was on our state championship team and state finalist team and was someone the girls looked up to because her skills are phenomenal. She could play six rotations. So, yeah, it hurts a little bit.
"Trying to find people to play that spot, it's big shoes to fill. It's been good for the team to unite around that and figure out those spots together and do it, but it'll take time on the court. As far as the team attitude, they're really kind of coming together because of that loss."
Zimmerman said it's a daily grind to remind her players the importance of being "bought in." The good thing is her captains—Warren, Underwood, and junior Rachel Nordt—are making a conscientious effort of ensuring that.
In the meantime, Zimmerman has seen players step up and work hard to fill spots, such as freshman Bailey Warren, Brielle's sister, and juniors Victoria Powell and Olivia Drayden.
Fulshear is 7-5 after its first 12 games of the season, but its schedule is tougher this season now that tournaments are permitted after COVID-19 canceled them last year. The Chargers played in the intensely competitive 40-team Adidas John Turner Classic last week. They placed third in the silver bracket.
Three of Fulshear's five losses have come to Class 6A programs. The combined record of the Chargers' opponents this year is 40-13.
"It will cause them to work harder and come together more," Zimmerman said. "Of course, it's more fun when you're rolling over people and not having to work super hard, but our practices right now are having to be very strategic with all the details we have to work on. It's more challenging, but in the long run it's going to be better for them, for sure."
To listen to the match podcast from Tuesday's Fulshear-Seven Lakes volleyball game: https://www.vype.com/vype-live-volleyball-fulshear-vs-seven-lakes?rebelltitem=2#rebelltitem2