THE FRESHMAN: Texas-commit Cantu set to represent LSA Baseball
Jan 11, 2023
Photo acquired via Cantu's Twitter: @marcuscantu2026
With incredible talent being scouted years before they graduate high school, it's becoming more evident that Division I college prospects are discovered at a younger age.
This happens to be the case for Lutheran South Academy's Marcus Canut -- a super-freshman with amazing talent.
Cantu stepped up big-time in his first season as the Pioneers' quarterback, leading the team to a playoff berth while also earning first-team, all-district honors, the District's Freshman of the Year and award and LSA Offensive MVP honors.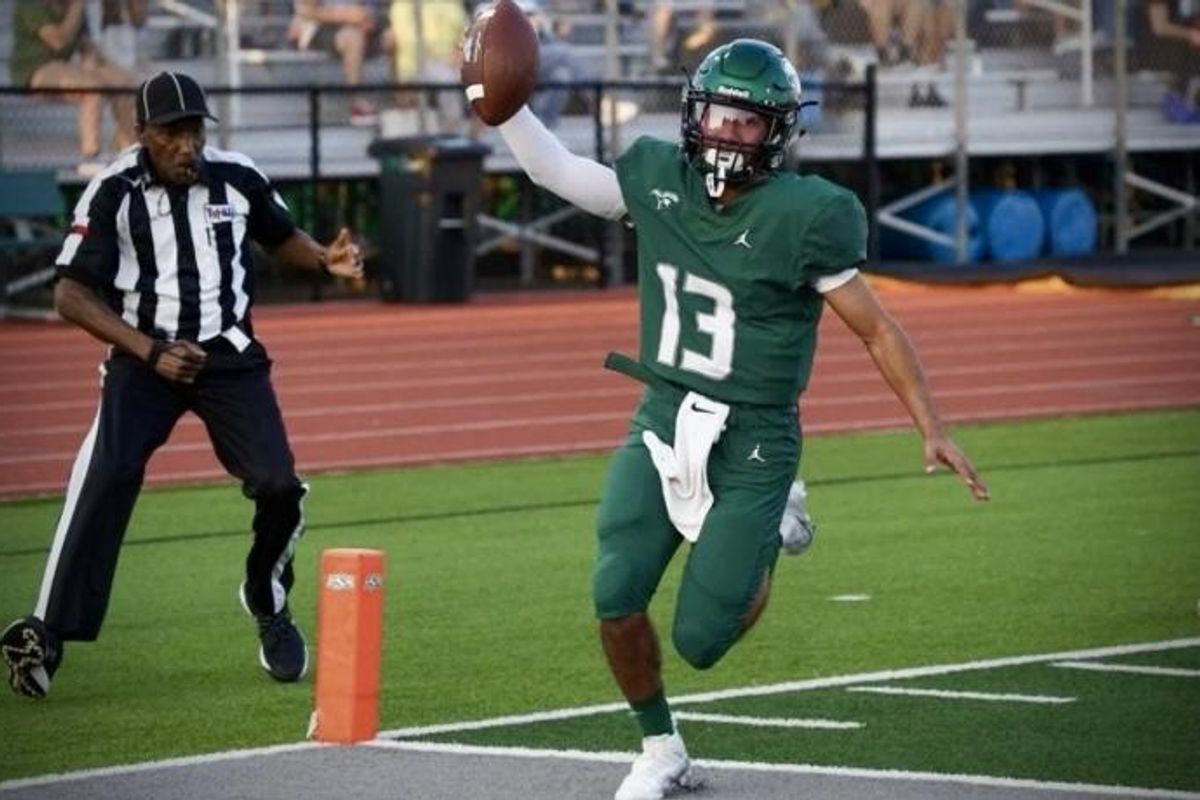 VYPE Photo Archive
"I've been playing football since I was seven years old and I've always loved the game and have had fun with my friends," said Cantu. "I really enjoyed my first year on varsity playing with a good group of guys. It's truly a blessing to have been recognized as the Offensive MVP -- especially as a freshman."
Considering that Cantu had a tremendous first season at LSA, it might come as a surprise that football isn't even his primary sport.
Cantu, 15, happens to be a top-tier baseball player, playing multiple positions (SS/2B/OF) for the USA 15U (15 and up) National Team. He's been honing his talents from a young age.
"Ever since I was five years old, I've been playing with kids one to two years older than me," Cantu said. "By doing this, I was challenged daily to play at my very best in order to compete with more experienced players. I've also dedicated tons of extra hours of hard work, improving and refining all my skills. Most importantly, God has blessed me with great athleticism and talent."
His proficiency beyond his years has allowed the young man the opportunity to be scouted by college recruiters. Due to this, Cantu has already committed to the University of Texas, ahead of his freshmen season of LSA baseball.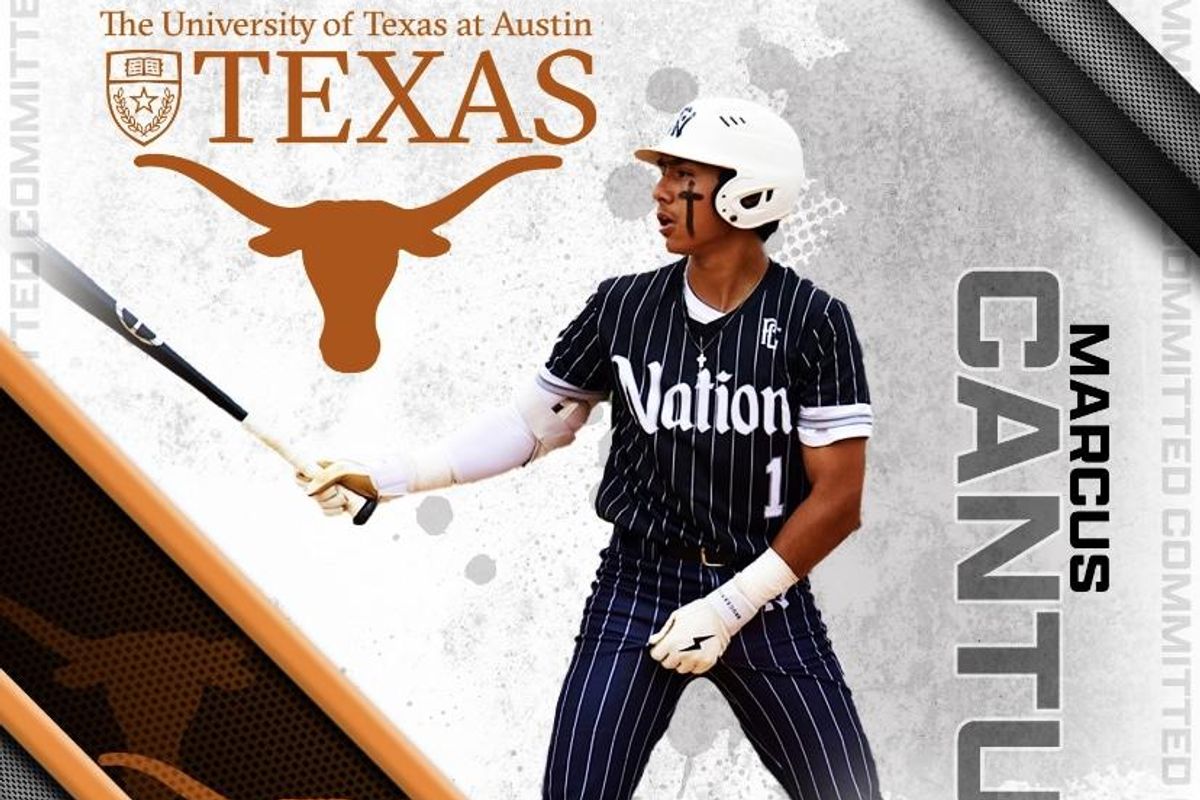 Photo acquired via Cantu's Twitter: @marcuscantu2026
"At the end of last summer, I received an invitation from [The University of] Texas to attend an elite-level workout camp in August (2022) where I competed against other top prospects. I did very well," said Cantu. "It was after this camp that I received the official offer from Texas. UT has the best baseball program and coaching staff in the country. They've won six National Championships and 38 College World Series appearances. I've gotten offers from other schools, but Texas was clearly my top choice since UT is my dream school."
Cantu has been working for this opportunity his whole life, and his family has been backing him along the way.
"My biggest inspiration is my dad," Cantu said. "He works so hard helping me with my game and giving me every opportunity that he can to help me succeed. My dad helps push me to be better and keeps me accountable with high standards, while also encouraging me and being a great role model."
While baseball season is nearly upon us, Cantu is ready to represent the green and white.
"My focus through high school and summer travel baseball will be to continue to develop my skills," said Cantu. "I want to keep getting better in every aspect of the game so I can be fully prepared when I arrive at Texas and make an impact as a freshman. I want to contribute to the success of the team in any way I can."
Keep watching the generational talent that is Marcus Cantu. He might just be playing in the "Bigs" one day.