STATE OR BUST: LPCA, Steed have eyes set on a TAPPS Title
Jan 06, 2023
Bradley Collier (Vype)
The second half of the TAPPS basketball season is underway. With that, Legacy Prep's girls' basketball has its sights set on an imminent postseason run.
At the front of the pack for the Lions is junior forward Molly Steed, who has enjoyed a stellar season leading the team in points, steals and rebounds. Steed will be counted on down the stretch as only a little over a month remains in the district play before it's playoff time.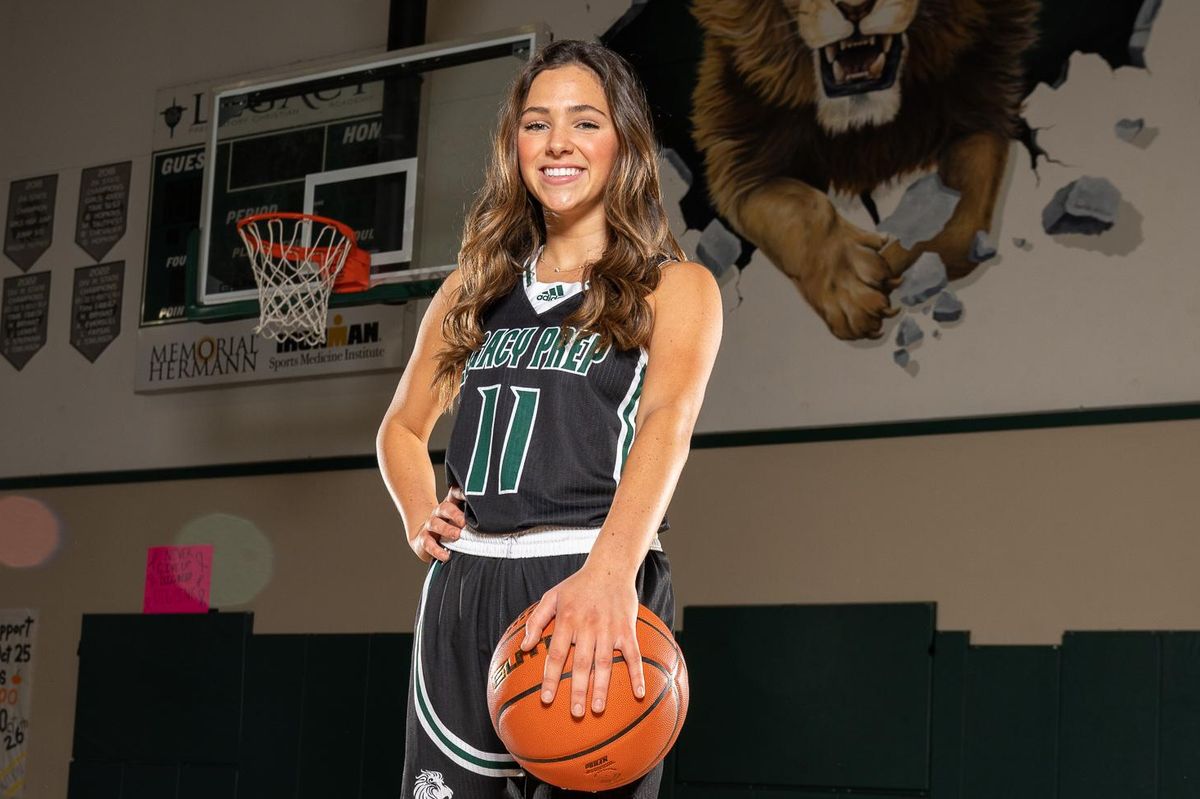 Bradley Collier (Vype)
"It has taken a lot of hard work and effort to be one of the team's leaders," said Steed. "Also, I couldn't be here without the help of my coaches who push me beyond my limits and have so much faith in me."
Given that this team fell just short of a TAPPS title after their loss to Lubbock Christian in the last year's State Championship game, it should come as no surprise that LPCA is ready to make a comeback. Steed believes that is the team's greatest strength.
"[Our greatest strength] has been our attitude," Steed said. "We always fight back and never give up. Because of this mindset, I think we can make it back to State."
Steed's older sister, Maddie, was a part of last year's team before graduating and just missed out on a coveted title. Molly, who donned her older sister's jersey number (11), intends to turn things around this year considering how big of an impact her family has on her.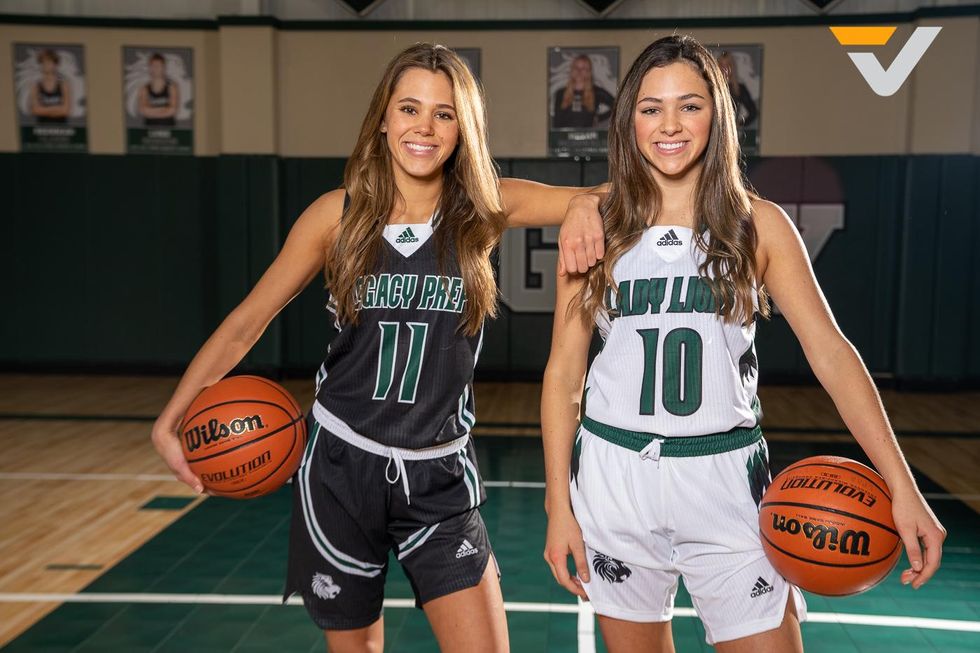 Sisters Maddie (left) and Molly (right) Steed, in the 2021-22 seasonBradley Collier (Vype)
"If I could win State that would mean so much to me," said Steed. "Maddie is my biggest role model. She works so hard in all she does, and last season I really looked up to her because she was our leader. When we aren't on the court, she has been an amazing sister, who is always there for me. It would be awesome to see all our hard work pay off."
Steed doesn't do it alone. She is complimented by guard MK Kloesel, senior forward Georgia Freeman and sophomore forward Charlotte Freeman, just to name a few.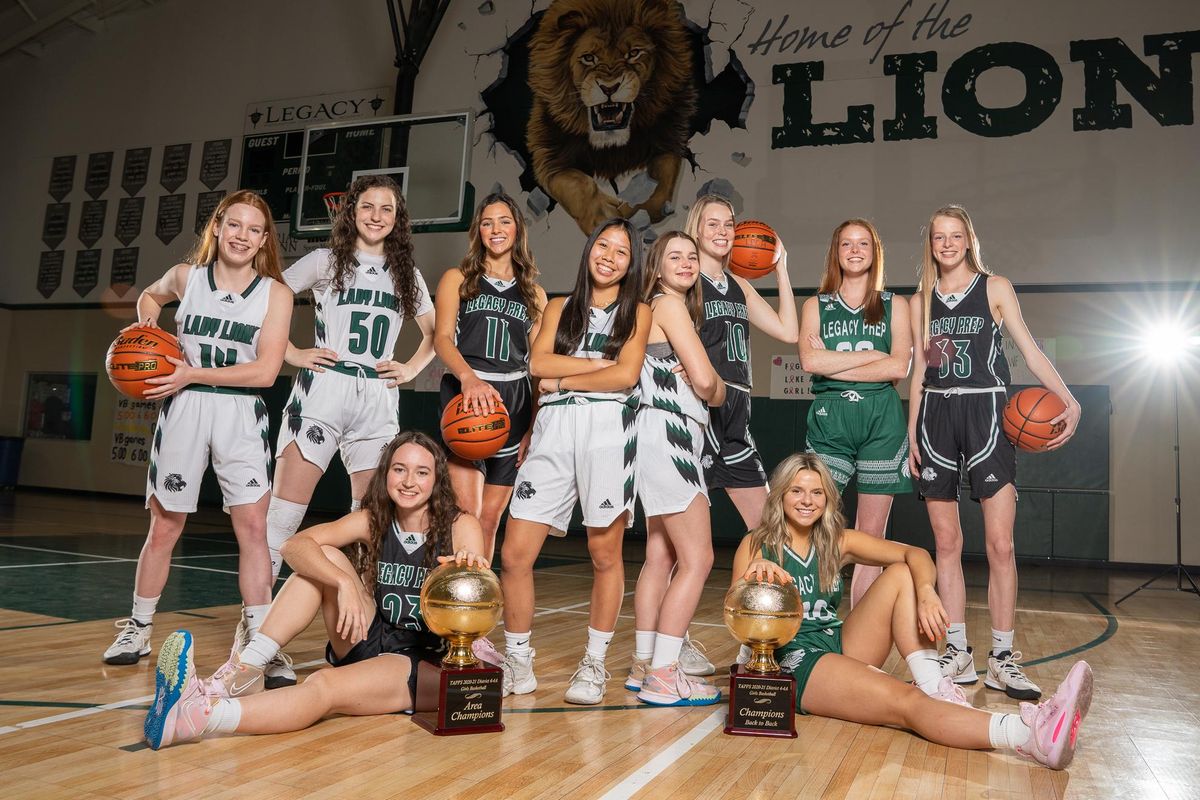 2022-23 LPCA Lions Girls BasketballBradley Collier (Vype)
"If we are playing against a difficult opponent, I try to have a mindset of always hustling and never giving up," Steed said. "Our goal is State or bust. We have worked so hard and we want to show everyone what we are capable of."