PUT A RING ON IT: FBCA Track celebrates 2022 season; preparing for new year
Jan 04, 2023
Bradley Collier (Vype)
Following Fort Bend Christian Academy track's superb season in 2022, which was capped by the school's first TAPPS 5A title for the girls and a bronze finish for the boys, the Eagles' track program finally had the opportunity to put some Championship gold on their fingers last week.
The FBCA girls, headlined by now-sophomore Bayleigh Minor breaking school records and winning five gold medals at State (Long Jump, Triple Jump, 200 & 400 meters, and 4x400 meter relay), were finally awarded their State rings to commemorate their historic achievement.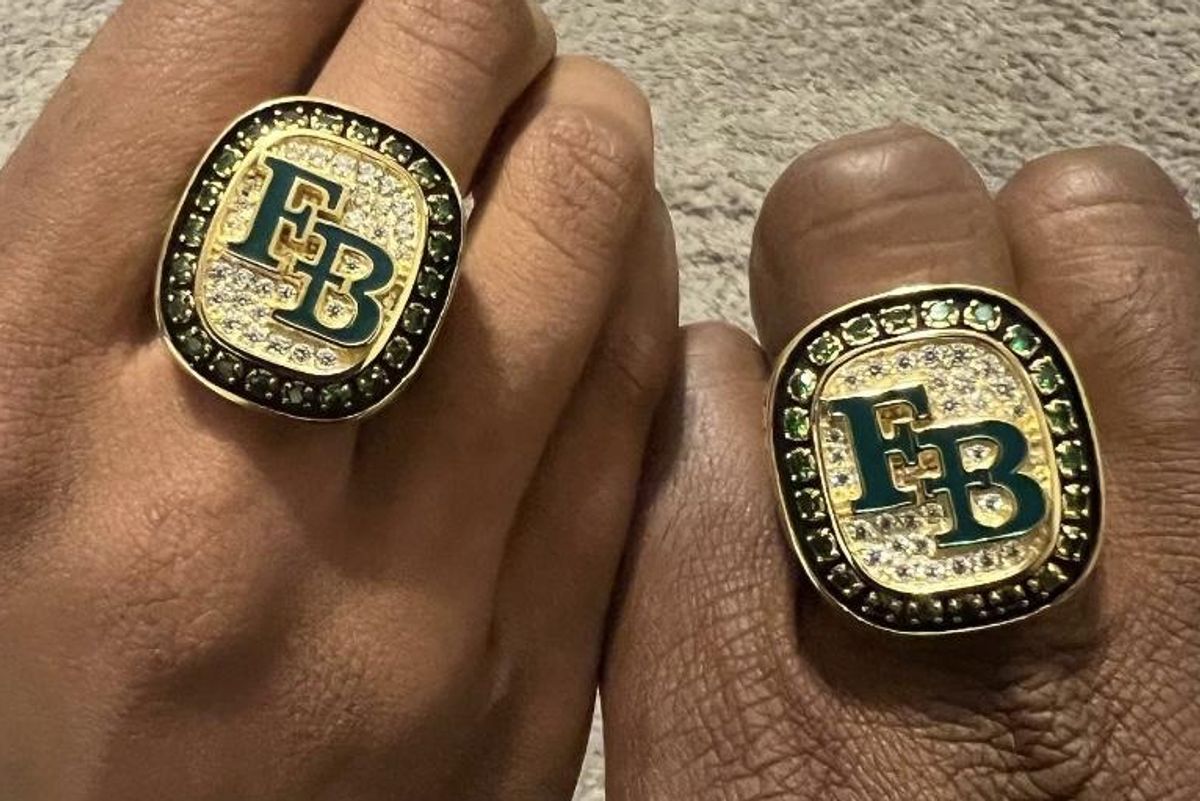 The FBCA Track State Championship rings, worn by Coach Deon Minor, and his daughter, BayleighPhoto acquired from Coach Minor's Twitter
"It was just one of those milestones that we had set out for at the beginning of the year," said track coach Deon Minor. "The goal has always been to win State. The girls knew if they worked together and continued to put the work in, they could get that major accomplishment. When I presented them with their rings, they were super excited and it was great to celebrate that."
The Eagles won the State Championship with 138 points, which could not have been achieved without coach Minor, convincing a few athletes to push their limits by competing in new events.
"I had a couple of missing pieces that stepped up last season," Minor said. "[Graduated senior] Bailey Hanner was one of our stud volleyball players and she ended up winning gold in the high jump. Even my daughter [Bayleigh Minor], I had to convince her to jump. We were trying to win State and needed those points and I knew she could do it. She really excelled to win both the long and triple jump. Some of those missing pieces were instrumental factors in our win."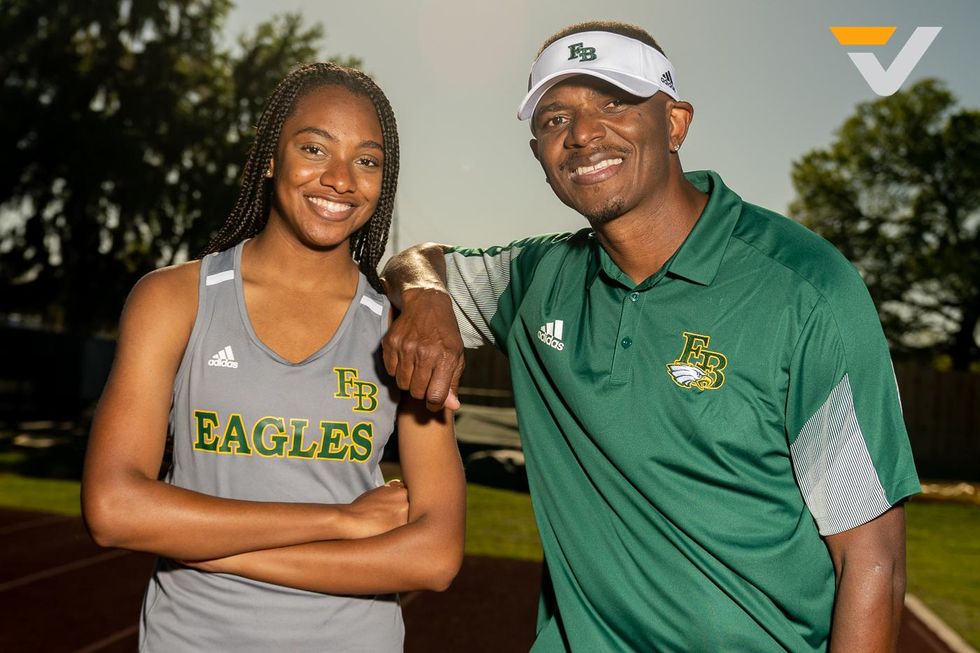 The '22 TAPPS State MVP, Bayleigh Minor, with her father, Head Coach Deon MinorBradley Collier (Vype)
Even though Minor and his team just celebrated last year's performance, they are already preparing for their upcoming season this Spring.
"They [his team] have been working hard," said Minor. "That's what they want to do, now. Once you get a taste of victory, you just want to try to do it again. We lost three seniors last year, but my girls are loaded. When I tell you that, you know that they're ready."
The TAPPS Track Championship will be here before you know it, so be prepared to hear about FBCA when that time comes. The Eagles track team will see to that.