Fort Bend Christian Academy Magazine: Fall Wrap
Jun 03, 2021
EAGLES' VOLLEYBALL LOADED FOR 2021 RUN
THE EAGLES ENTERED THIS SEASON UNDER NEW HEAD COACH ALEX EDWARDS, WHO HAD COME OVER FROM EPISCOPAL. FBCA MADE THE PLAYOFFS AND WON ITS OPENING ROUND MATCH AGAINST THE GENEVA SCHOOL OF BOERNE. THE WIN PUSHED THE EAGLES INTO THE AREA ROUND, WHERE THEY FELL SHORT TO EVENTUAL TAPPS 5A STATE CHAMPION ST. JOSEPH HIGH SCHOOL VICTORIA.
After the season was complete, the awards rolled in.
The team was led by Bailey Hanner, who earned TAPPS first-team, all-state honors and first-team, all-district honors as well. She was joined on the all-state team by Avery Hodge, who was an honorable mention and also a first-team, all-district pick.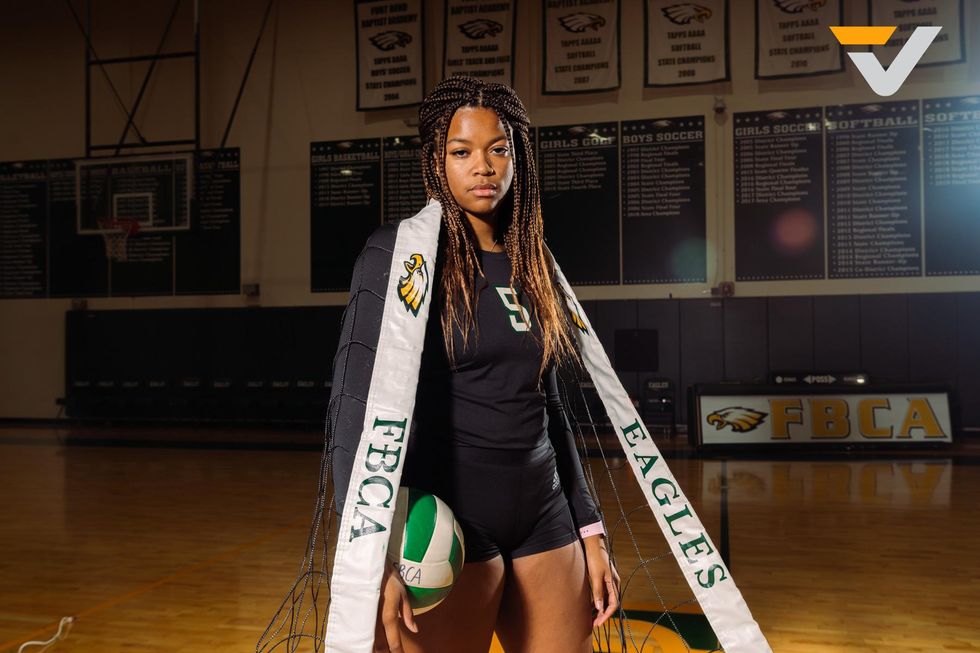 Madison Glenn
Both Hanner and Hodge are just juniors and are slated to return to the nest in 2021.

Caitlyn Harraman was a first-team, all-district pick in her senior campaign. Second-team picks included Madison Glenn and Shea Stone. The pick of Stone is impressive, considering she is only a sophomore. Finally, juniors Reagan Heflin and Brooke Byers were honorable mention picks.
CROSS COUNTRY SENDS TRIO TO STATE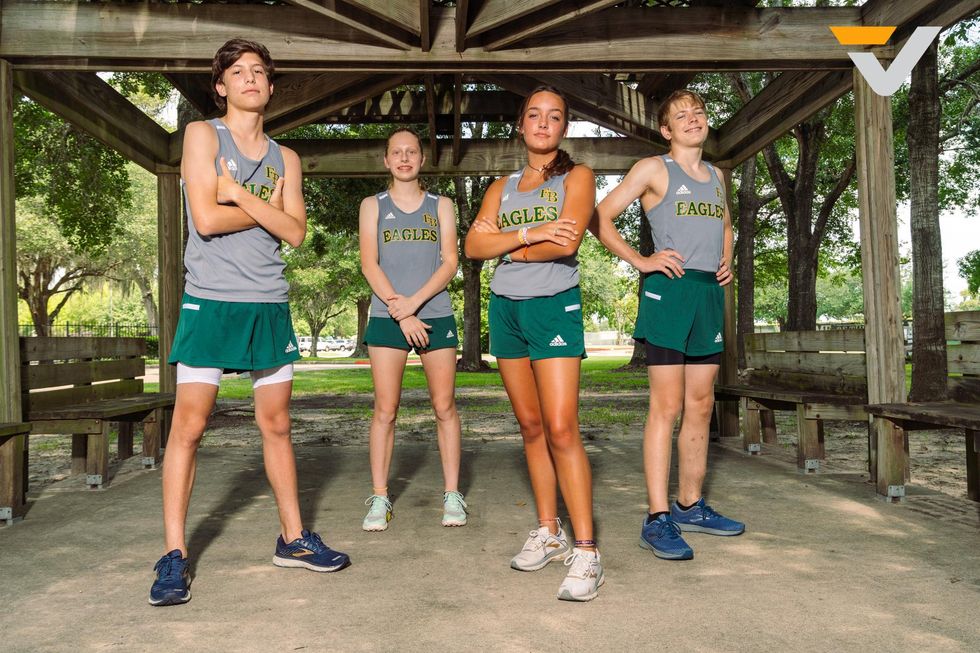 FBCA Cross Country
ON THE CROSS COUNTRY COURSE, THERE WAS A LIMITED AMOUNT OF RACES THIS FALL FOR THE AREA'S BEST RUNNERS TO COMPETE IN PRIOR TO STATE.

FBCA qualified three individual runners for the TAPPS Cross Country State Meet back at the beginning of November.
Freshman Kyra Whitman was the lone girl to qualify for the race and ended up finishing 109th overall with a time of 15:49.6. Whitman will be a runner to watch in the coming years as she works her way up the ranks.
On the boys' side, Wilson Whiles finished 112th overall with a time of 21:17.4, while Jackson Champion took 137th overall with a time of 22:33.4. Both Whiles and Champion are just sophomores and will be back in 2021.
FOOTBALL CONTINUING IMPRESSIVE RISE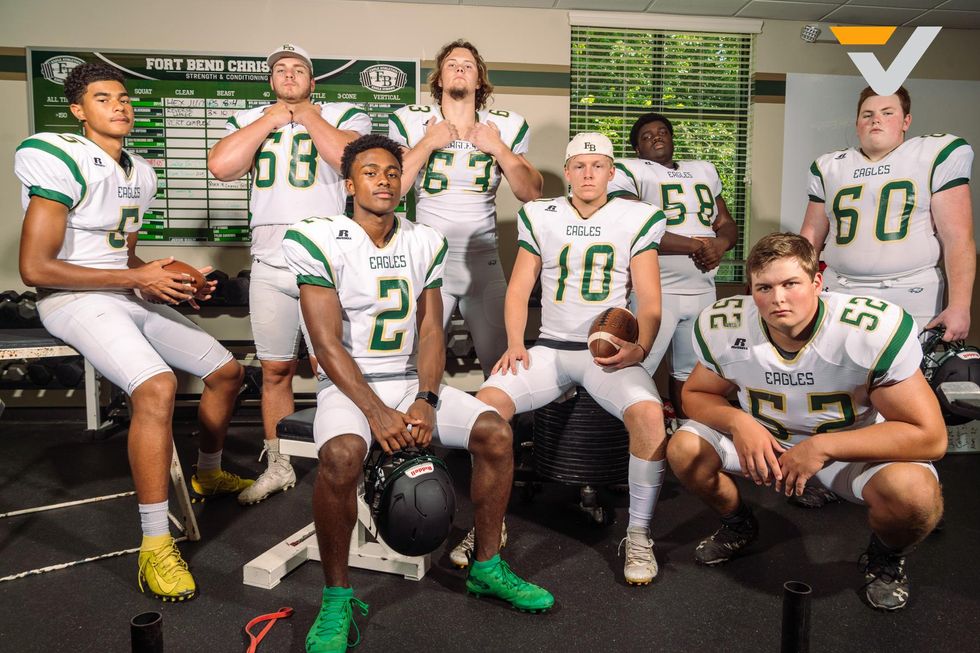 FBCA Football
THE EAGLES SOARED INTO THE PLAYOFFS FOR A SECOND STRAIGHT SEASON AFTER AN IMPRESSIVE OUTING IN TAPPS DIVISION II-DISTRICT 4 PLAY, WHERE THEY WENT 4-1 IN LEAGUE PLAY. OVERALL, THE EAGLES POSTED A 7-3 RECORD WITH NOTABLE WINS OVER CONCORDIA LUTHERAN, TWCA, CYPRESS CHRISTIAN – WHICH REACHED THE TAPPS STATE SEMIFINALS – AND THEN SAW ITS SEASON COME TO AN END WITH A LOSS TO REGENTS.

Brady Dever was the story of the year for the offense. The move-in from Foster came in and lit up the stat sheet. In 10 games, Dever was 157 of 244 for 2,377 yards and 26 touchdowns. He has a bright future and FBCA has their quarterback for the next two years.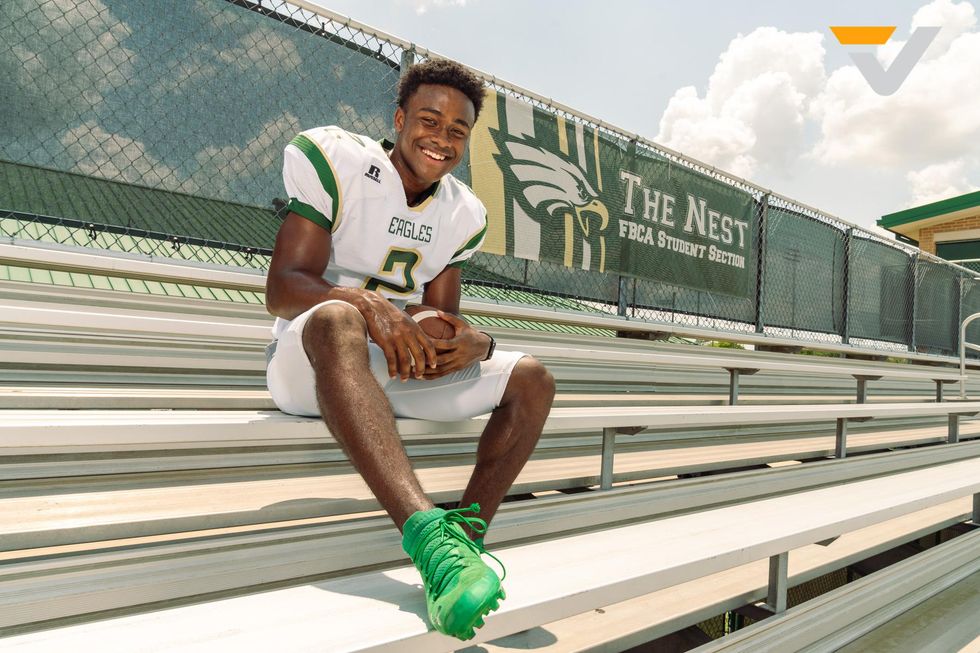 Solomon Cole
Solomon Cole was one of Dever's top targets as he finished with 68 catches for 1,084 yards and 13 touchdowns. Cole also had one rushing score and on the defensive side of the ball had seven interceptions. Overall, the senior racked up 1,881 all-purpose yards for the Eagles.

Other key performances this fall came from JD Migl, who transitioned from quarterback to running back and even receiver. David Kasemervisz, Braylon Gardoni and Michael Kasemervisz also played big roles.
The talk of this team prior to the year was the strength of the offensive line anchored by Texas A&M signee Remington Strickland. Along with Strickland, guys like Jalon Zuber, Rob Walter, Clifton Self and Cohen Carpenter helped open holes for the backs and protect Dever throughout the season.
Two years ago, Fort Bend Christian couldn't even complete the season because they didn't have enough players. Now, Jordan Black is building a program on the southwest side of Houston that teams will have to fend off for the District Championship year after year.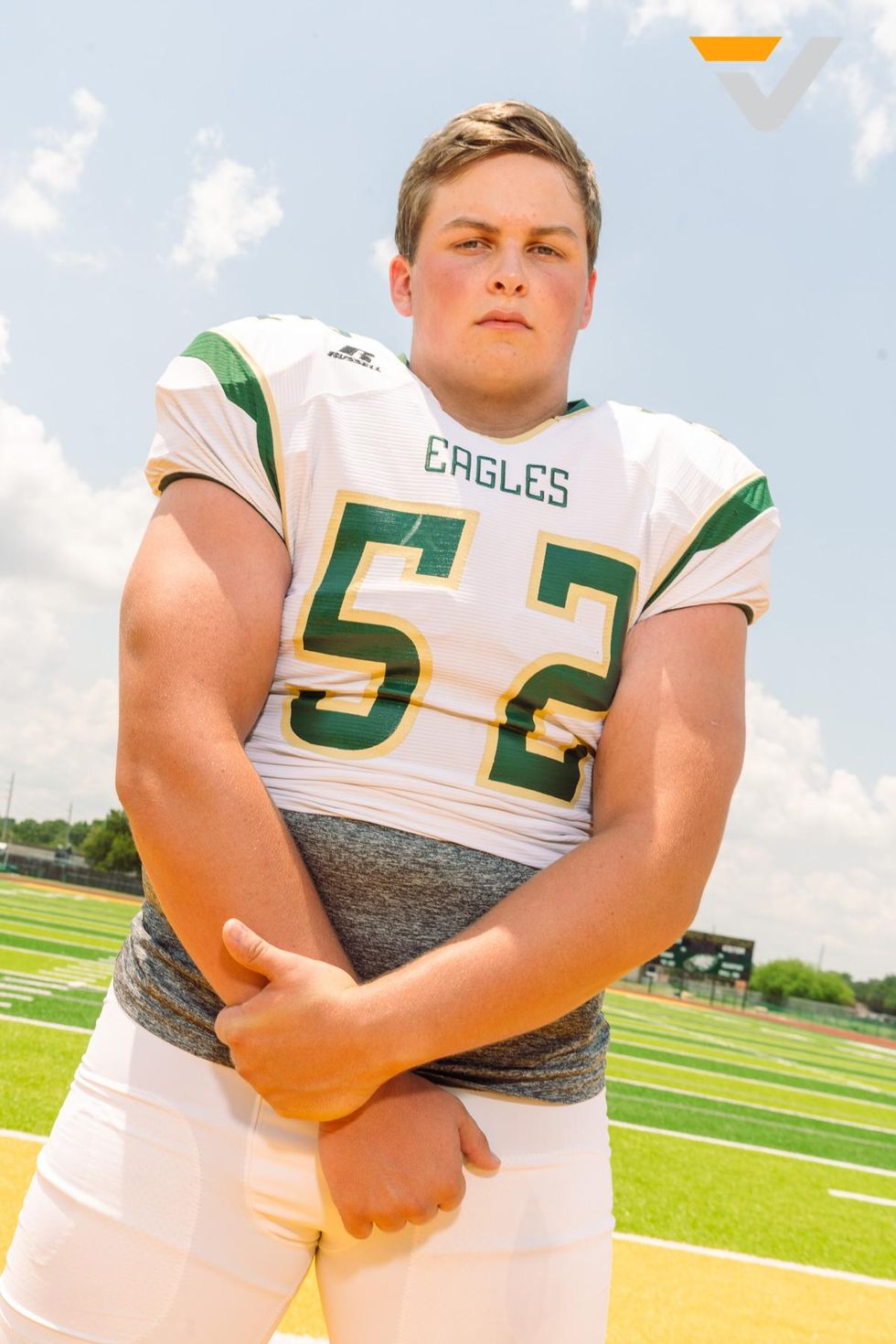 Cohen Carpenter