FAMILY DYNAMIC: Rebolledo trio is first family of Aldine ISD hoops
Jan 03, 2023
Bradley Collier (Vype)
Team sports preach "Family", but for the Rebolledo family it's literal.
MacArthur General basketball is home to siblings -- senior Gary and junior twin sisters Renata and Nicole -- which adds an extra element of chemistry.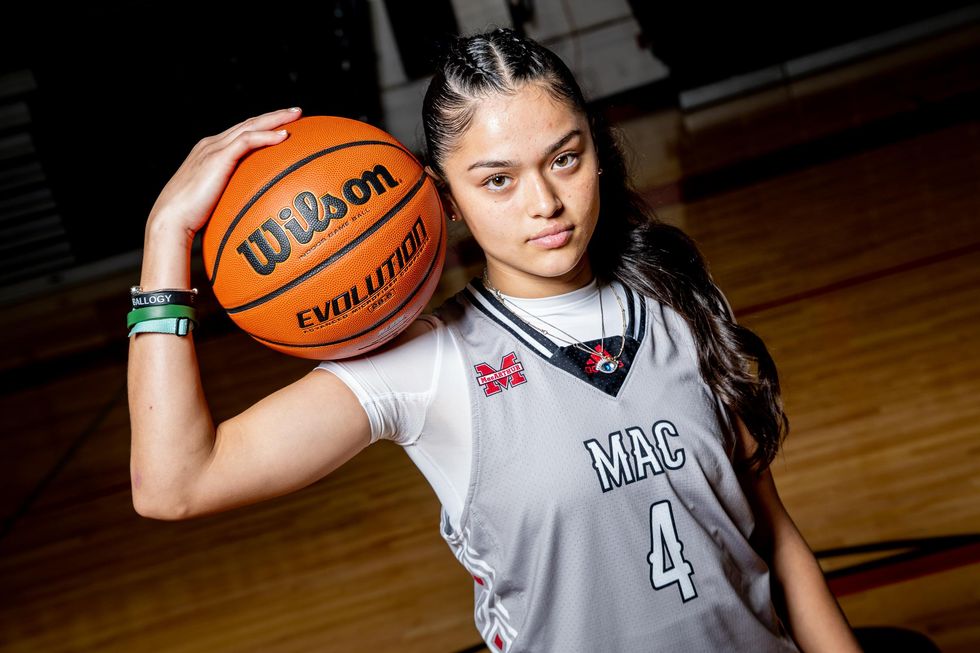 Junior Renata Rebolledo Bradley Collier (Vype)
"Having my twin sister [Nicole] alongside me in my athletic career is such a blessing," said Renata. "The game is more smooth for me when we're both on the court. It's like we're a package deal. Also, having my older brother Gary involved in our athletic career has been the best. He's basically our personal trainer and mentor."
Paving the path for his sisters is something Gary revels in, considering the fact that his older brother Marlon did the same for him.
"Everyone looks up to one another," Gary said. "Starting from my big brother. He passed the knowledge he gained over the years to me. Now, that I'm the big brother, mentoring my little sisters is something that makes our bond stronger. We are constantly keeping each other in check and have the utmost respect for one another."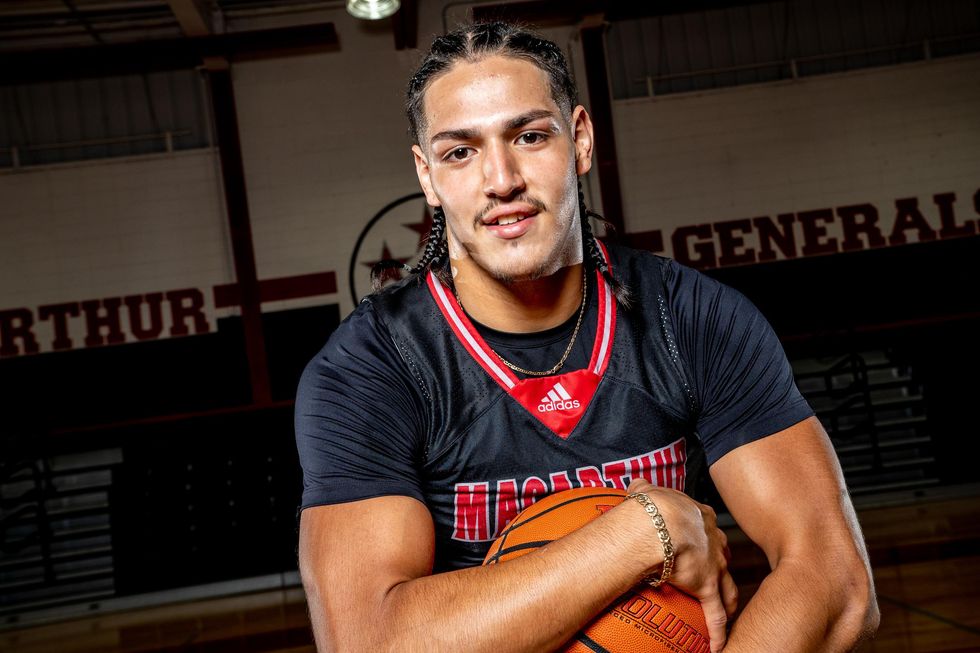 Senior Gary RebolledoBradley Collier (Vype)
Being a part of a family of athletes inspires each of the Rebolledos to push themselves.
"When I'm playing with my sister, I feel like we always have each other's back," said Nicole. "When's she in any type of trouble, I'm always going to be there to help her and vice versa. It's the same way for my brother since he's always there to support and train us. He's always helping us to get better. It lights a spirit in me because it shows that he wants the best for us and I love that of him."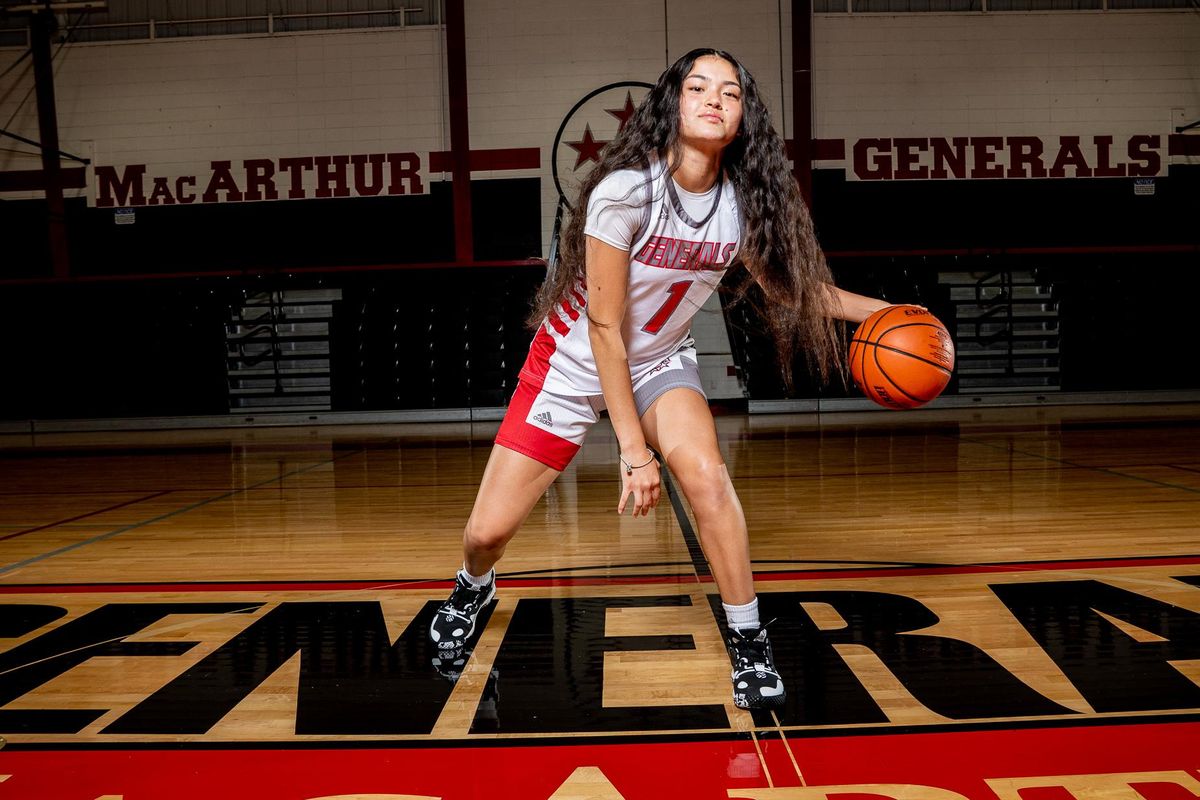 Junior Nicole RebolledoBradley Collier (Vype)
It's not often that this many siblings attend the same school, simultaneously. However, MacArthur has been up to the task of making the Rebolledo family feel at home as they go through their high school years.
"Big Mac has been great, starting from the principals and all the way to the coaching staff," Gary said. "The unconditional amount of love they show us, and how they took us in as a family is something special."
Each of the Rebolledos plans on continuing their athletic career through college. Given that Gary will be graduating in the Spring, the three siblings will cherish their last year playing together at MacArthur.
.