Fresh off the heels of their sweep against The Woodlands in the Region II Finals, Cypress Woods Baseball continues to turn heads with the momentum they've gained throughout the 2023 postseason.
In his first year as head coach, Phil Schwarz has helped to turn the Wildcats into a powerhouse, advancing to both the Regional Finals and the State Tournament for the first time in school history.
That's all well and good, but Cy Woods isn't finished yet.
With a roster brimming with premier talent--Brady Sullivan (Sr. OF), Tristan Russell (Sr. SS), Sam Myers (Sr. OF), Mason Green (Sr. P), and more--the 212 are primed for Austin, where they'll face Flower Mound in the State Semifinals, this Friday.
VYPE's Matthew Ogle spoke with Coach Schwarz to see what H-Town should expect from his group.
VYPE Coaches Corner: Philip Schwarz--Head Coach of Cy Woods Baseballwww.youtube.com
Pearland Baseball is in the midst of an immaculate postseason--one in which they have yet to lose a game.
Most recently, the Oilers swept the Katy Tigers in the Region III Finals to punch their ticket to the UIL State Tournament. This will be the first time since 2014 that Pearland has made an appearance in Austin, but don't let that fool you.
This team is loaded with next-level athletes--Brett Smajstrla (Sr. OF), Caden Ferraro (Sr. 1B/P), Nico Partida (So. P), and more--who have come up big-time during the 2023 playoffs.
VYPE's Matthew Ogle spoke with head coach David Rogers, to find out the secret ingredient to Pearland's success, and what their mentality is heading into the State Semifinals against Austin Westlake, this Friday.
It's been since 1980 that Pearland has taken home a Title. The Oilers will be gunning for it this weekend, so stay tuned.
VYPE Coaches Corner: Head Coach David Rogers of Pearland Baseballwww.youtube.com
JUST WHO IS JOHAN GRANADOS OF SPRING WOODS TRACK AND FIELD?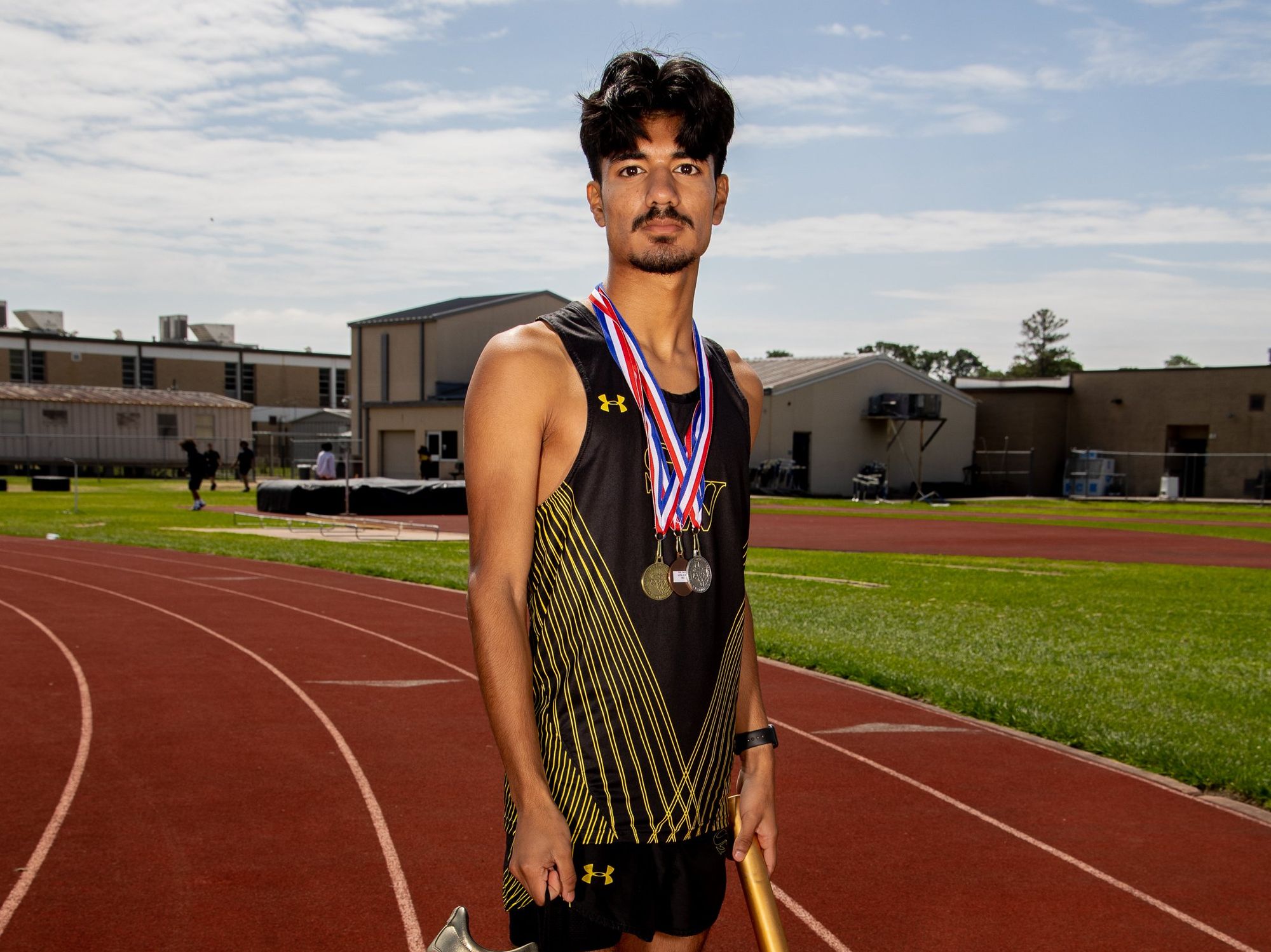 Primarily, he's an athlete with tremendous endurance. His performance on the oval in the 800m dash and long distance runs, and during the cross-country season proves his point.
"Granados is special," said first-year coach Kris Gordon. "You'll probably see him running in college one day. He's got that special ability, not only on the track but also in the classroom. That's what separates him from, a lot of the athletes here."
So, we wanted to know more about the Spring Woods senior…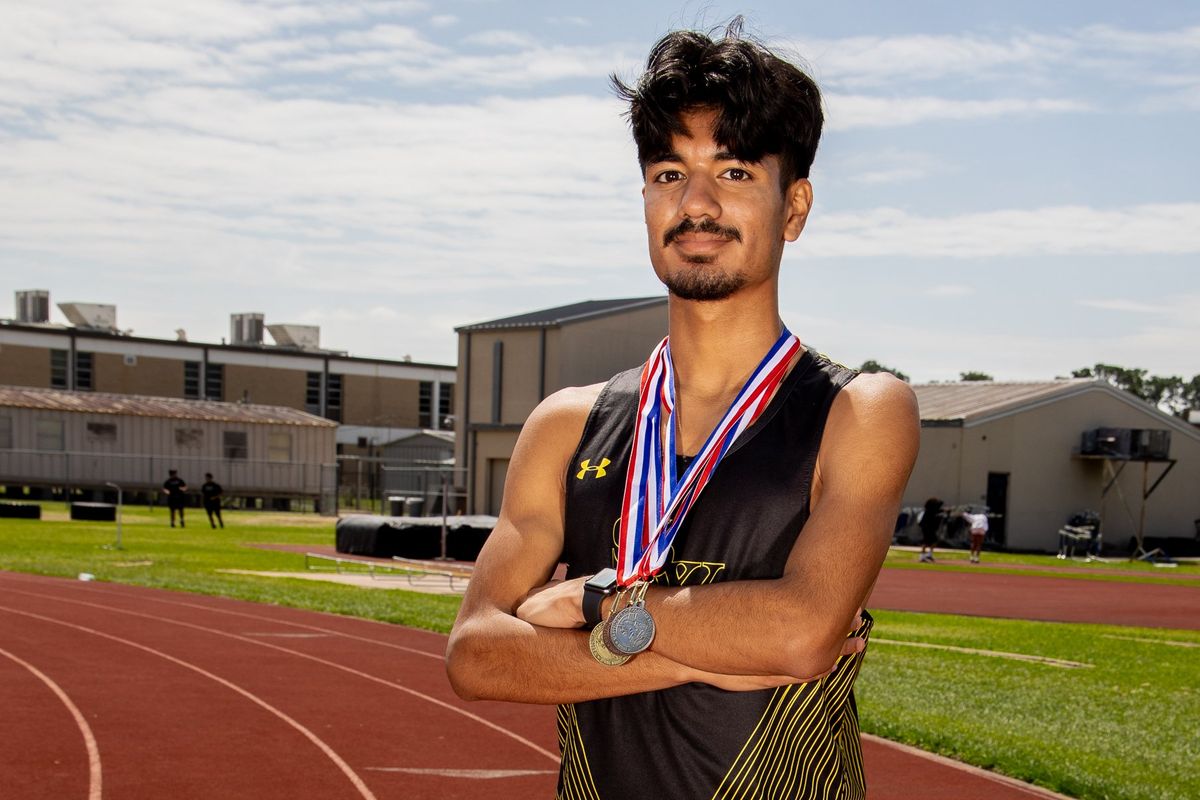 VYPE: What was your impression of your last season at Spring Woods High School?
GRANADOS: I think we had a productive season. We all put in the work at practice in the offseason, which made us very competitive at our meets during the year.
VYPE: So, you will attending Texas A&M University next Fall. What made you decide to go there and what career path are you going to be taking?
GRANADOS: I intend to go into the engineering career path at A&M. They have a really good engineering program and that really appealed to me. I'm a pretty strong student and am excited to get started.
VYPE: What did the time you spent at Spring Woods track mean to you?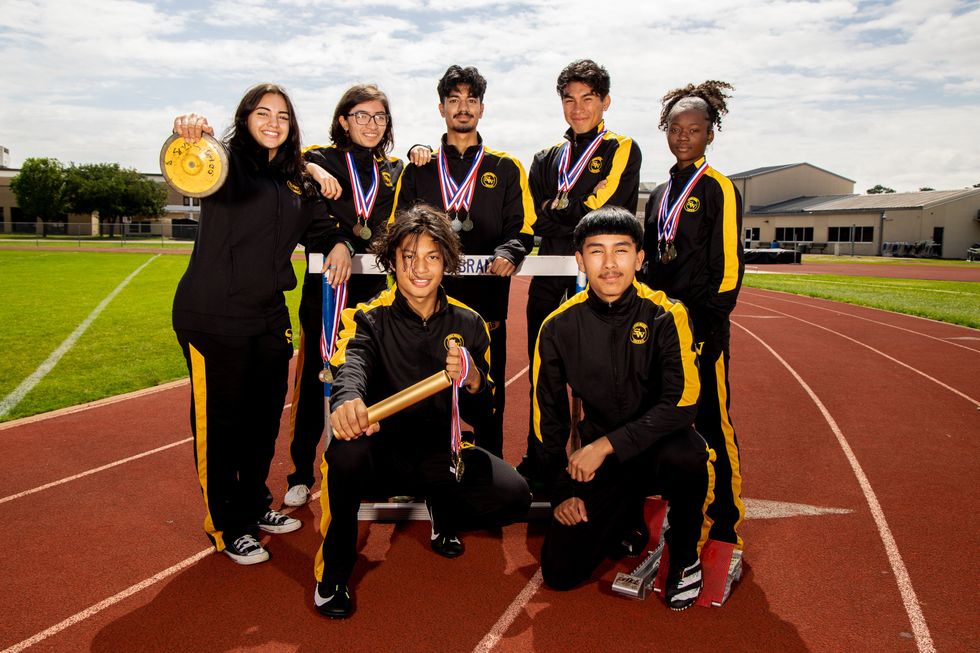 2022-23 Spring Woods Track & Field
GRANADOS: Well, initially I joined the track team because my brother did it. But, after a while I kind of thought, 'Hey, I really like this sport and actually want to continue doing it for myself and get better at it.' So, it was a nice self-motivation.
VYPE: What's been your fondest memory at Spring Woods?
GRANADOS: Definitely the 800-meter. I like it because you need to find that perfect balance between an all-out sprint like you would in the 100m or 400m, and the pacing that we use in the longer distance runs. It was pretty challenging, which made it kind of fun and I ended up getting pretty good at it during my time here.
Join the #VYPETEAM
Get up to date news from all over the country!