Bradley C. Collier (VYPE)
WITH THE ARRIVAL OF NEW COACH BRANDON SCOTT AND HIS NEW CULTURE, THE EAGLES LOOKED FOR A SENIOR TO BE THE VOICE IN THE LOCKER ROOM.
No voice was stronger than Jaden Araiza's.
"The culture this year was a lot different than in previous seasons," said Araiza. "I would say the team had an overall closer bond with each other. Coming into the season, we had a much younger roster, so we had to communicate more. We hung out pretty often outside of practice and games, which really helped with the team chemistry. No matter what, we didn't really take a day off. The environment prompted us to get better, which I really appreciated."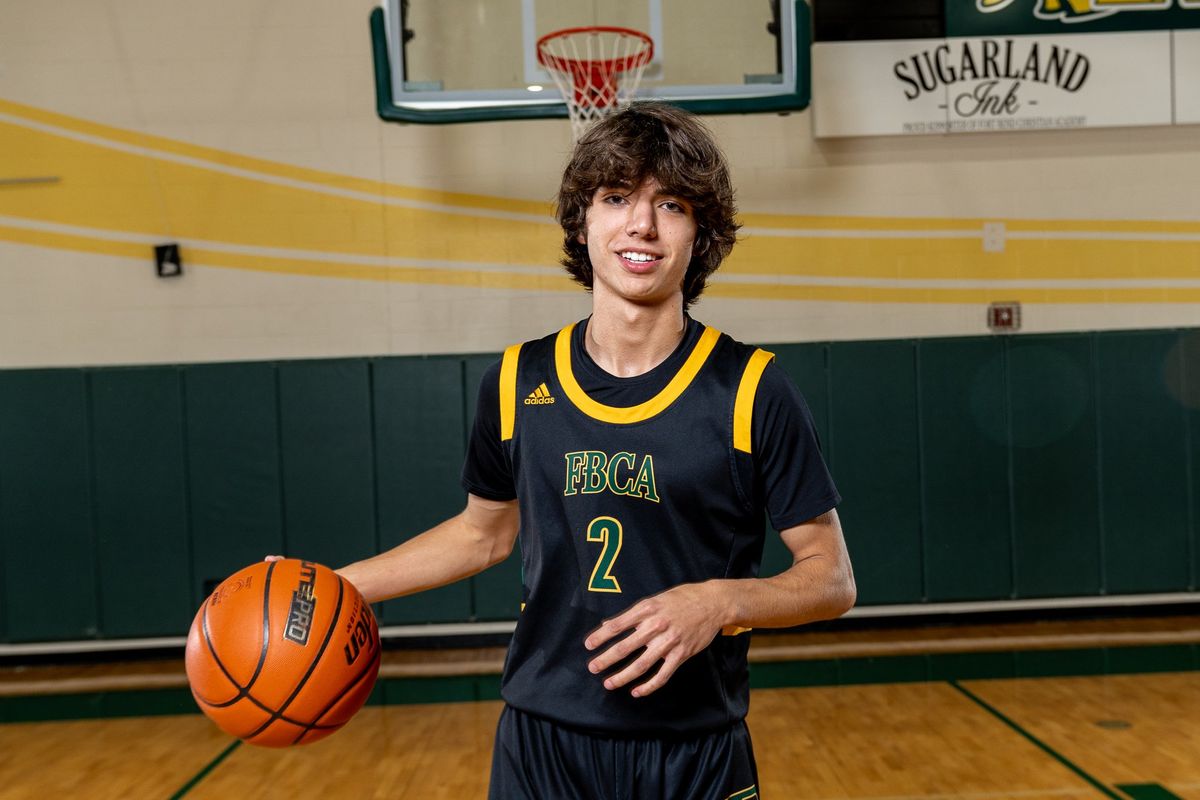 Bradley C. Collier (VYPE)
While facing off against some fierce opposition, namely TWCA and Second Baptist School, FBCA was always on the precipice of the district title. The Eagles finished the regular season fourth in district and advanced to the Area Round of the TAPPS State Tournament.
Araiza certainly set the tone for the Eagles, having surpassed the 1,000-point career mark just before the playoffs. He was the district leader in points and assists en route to a first team, all-district and TAPPS State Honorable Mention selection.
Considering the team's youth, Araiza was expected to take up a leadership role.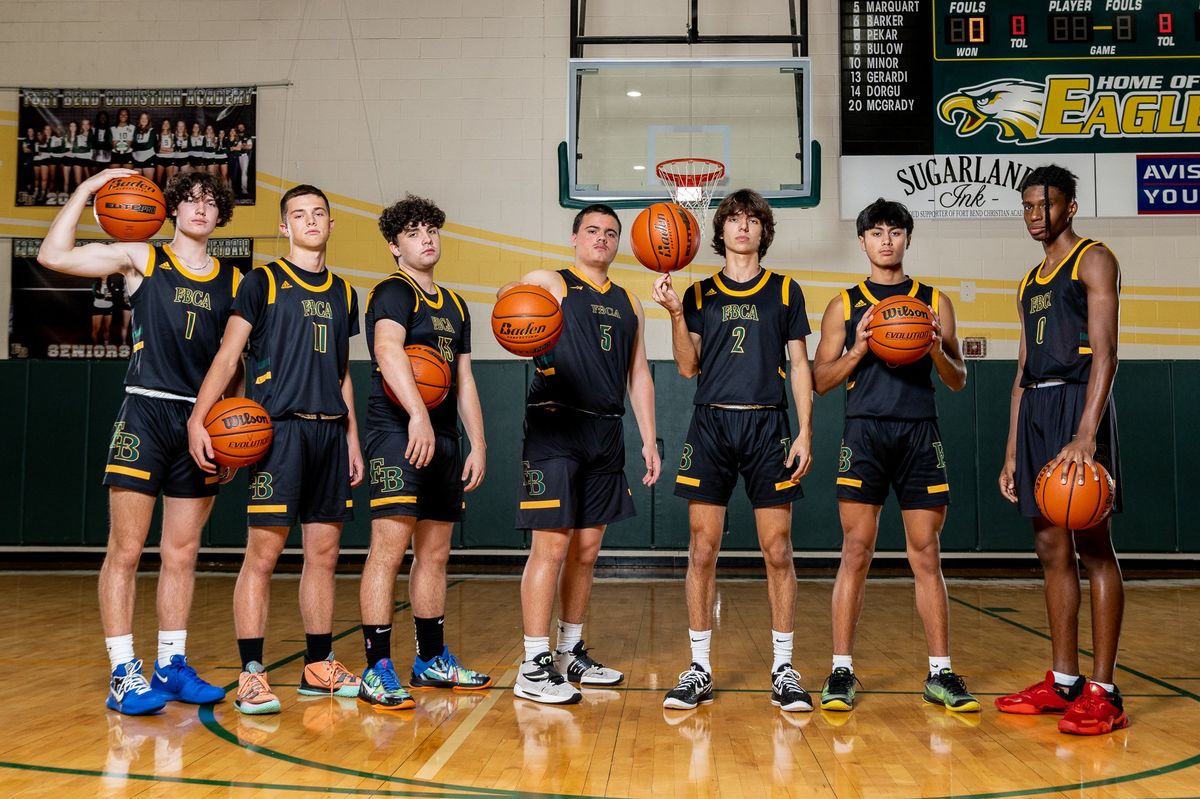 2022-23 FBCA BasketballBradley C. Collier (VYPE)
"I think we were the youngest team in our district, so I had to keep all the guys in check," Araiza said. "I had a huge responsibility which I essentially took on for myself, because I knew I was able to do it. Luckily, Coach Scott trusted me to fulfill that leadership role. I just wanted to lead the guys and show people what I can do."
As he will be graduating from FBCA in the coming months, what are Araiza's plans for the future of his athletic career?
"Currently, I am uncommitted," he said. "I am talking with some coaches and I've gotten some offers, but I haven't really made a decision yet. I'm taking some time to think it over, but I'm just really excited to play basketball at the next level."
Wherever he chooses to go, the future is bright for Jaden Araiza after being the lead bird of FBCA hoops.
Join the #VYPETEAM
Get up to date news from all over the country!