27-6A Football Preview: Playoff Spots Are Up For Grabs
Aug 26, 2019
2019 27-6A Projected Finishes
San Antonio Reagan Rattlers
San Antonio Madison Mavericks
San Antonio Johnson Jaguars
San Antonio Roosevelt Rough Riders
San Antonio Churchill Chargers
San Antonio MacArthur Brahmas
South San Bobcats
San Antonio LEE Volunteers
Preseason Awards
MVP: San Antonio Reagan QB Travis Sthele
Defensive MVP: San Antonio Madison DB/LB DeShaun Heaggans
Sleeper Team: San Antonio MacArthur
The Prospectus
San Antonio Reagan recorded a 9-3 record and a UIL 6A Division I area round finish in 2018, and is expected to have another multi-round playoff appearance in 2019. The Rattlers have a senior quarterback and Texas baseball commit in Travis Sthele, who will connect with receivers Stayton Ankrom and Ronald Link-Milam. On defense, look for big seasons from defensive backs Jake Bullock, Pedro Ryan and Jayden Staggers, as well as linebacker Roberto Sada and lineman Pryce Yates.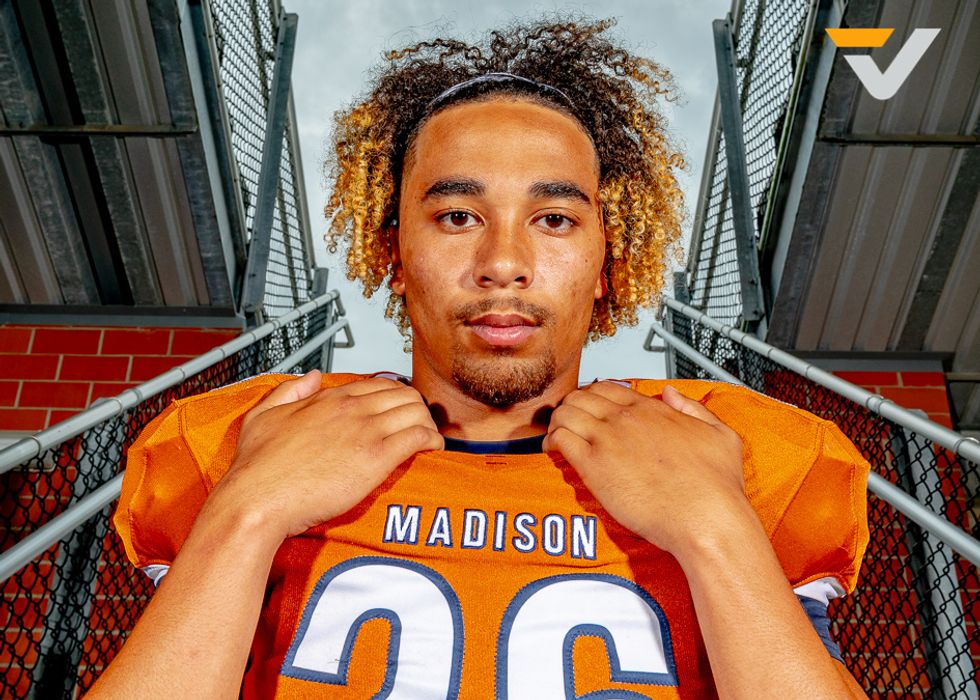 Photo by VYPE Media's Bradley Collier.
San Antonio Madison won nine games and reached the second round of the UIL 6A Division I postseason in 2018, and plans on adding another playoff appearance in 2019. The Mavericks have defensive back/linebacker DeShaun Heaggans and defensive back George Johnson on one side of the ball, and running back Darien Gill and quarterback Michael Garza on the other.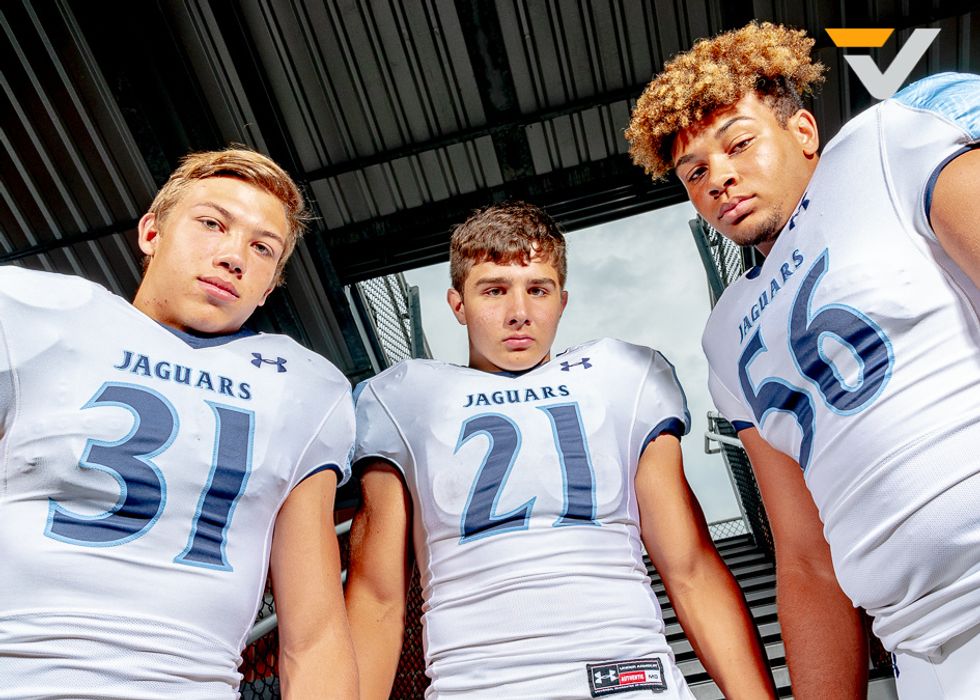 Photo by VYPE Media's Bradley Collier.
San Antonio Johnson only has eight returning starters from its 7-4 season and UIL 6A Division II bi-district finish in 2018, but don't expect that to disrupt its multi-year playoff streak. The Jaguars still have running back Justin Rodriguez, defensive back Colton Lee and defensive lineman Brandon Brown, plus quarterback Ty Reasoner and receiver Jaren Randle.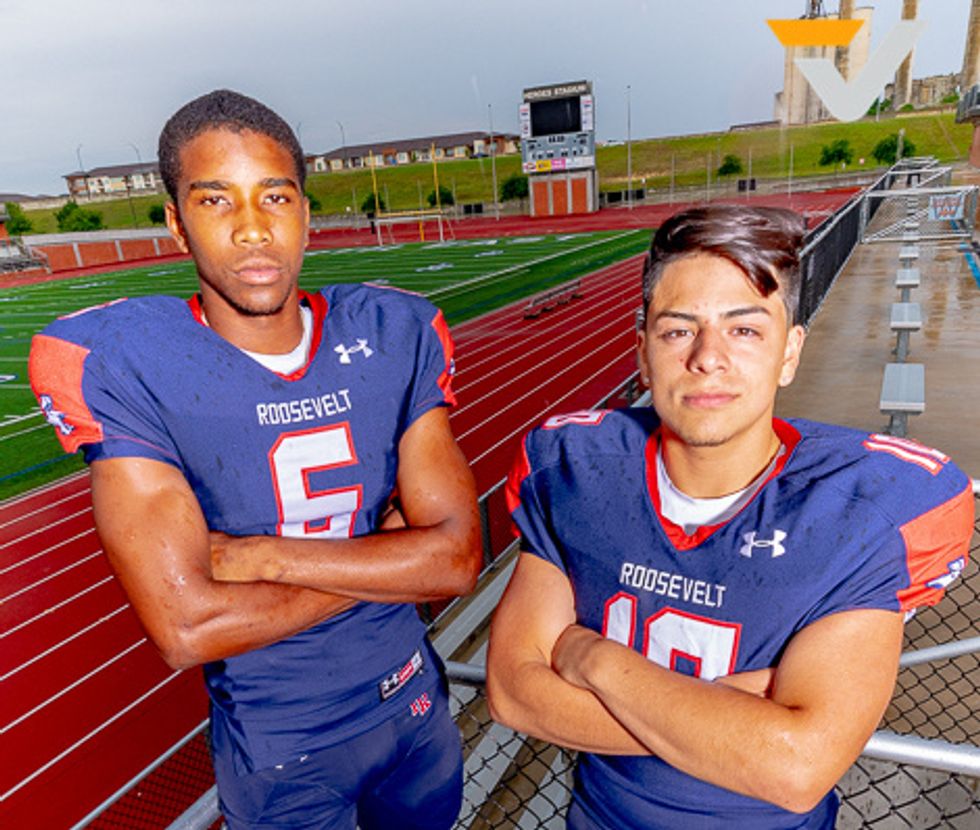 Photo by VYPE Media's Bradley Collier.
San Antonio Roosevelt missed the UIL 6A postseason by a game in 2018, so it's motivated to clinch a playoff spot in 2019. The Rough Riders have a multi-sport star in Rashod Owens, who has double-digit college football offers. He's a senior like quarterback Jalen Smothers, receiver Daqwon Kindred, defensive lineman Antonio Iwuagwu, defensive back Landon Foster and linebacker Zacory Fitzgerald. Additionally, the team has notable juniors in linebacker Josiah Carrillo and defensive lineman Adonte Wilkerson.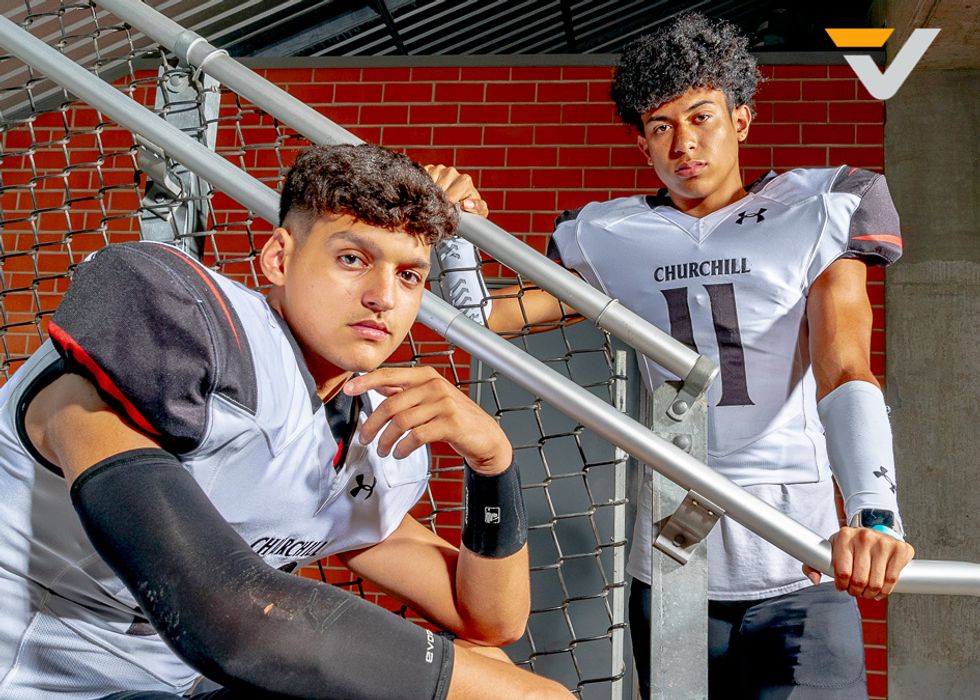 Photo by VYPE Media's Bradley Collier.
San Antonio Churchill is coming off a UIL 6A playoff appearance, but only has six returning starters in 2019. The defense has more experience, so defensive back Gavin Castro, defensive lineman Eric Munoz and linebacker Koji Potter need big seasons to keep the Chargers in the playoff race. The offense also has notable players in running backs Isaac Aleman and David Rezentes.
San Antonio MacArthur won two games in 2018, but can improve upon that mark with its 16 returning starters. The Brahmas' offense is led by quarterback Austin Lee, running back Franceau Smith, offensive lineman Thomas Phillips, and receivers Trey Anderson and Jaxon Deason. The defense also has eight returning starters, and playmakers in defensive lineman Colby Mask, linebacker Dylan Garibaldi and defensive back Charles Collins.
South San hasn't reached the UIL postseason since 2007, so it's aiming to break the streak in 2019. The Bobcats will lean on a defense that has six of the team's nine returning starters. They have notable players in defensive backs Fabian Navarro and Steven Sifuentes and offensive linemen Aaron Martinez and Jorge Munoz. Coach Ron Kretz is pushing his offense to limit turnovers and control time of possession, and putting an emphasis on his defense to limit big plays.
San Antonio LEE didn't win a game in 2018, but has 10 returning starters. The Volunteers will lean on a defense that has linebacker Evan Pledger, defensive back Enrique Davis and linemen Adam Bell and Martavion Rease. Their offense will be led by quarterback William Seabolt and lineman Johnathan Goss-DeLeon.
For more sports coverage, follow Thomas (@Texan8thGen) and VYPE (@VYPESATX) on Twitter.
Looking to get more involved? Check out ShopVYPE for fresh gear that supports local schools and the VYPE U Ambassador Program. To sign up for the VYPE U Program, apply at VYPEU.com.
Keep reading...
Show less