2020 Private School Softball: Contenders
Feb 20, 2020
The 2020 season is here.
VYPE breaks down the Private School Softball sector in this section. The final teams we look at are the contenders - the teams we think have the best chance to make a run at the title. Check out the VYPE 2020 Private School Softball Contenders.
This article appears in the 2020 VYPE Houston Baseball/Softball Preview presented by Champion Energy, which will be hitting newsstands next week in the Houston-area.
---
Episcopal Knights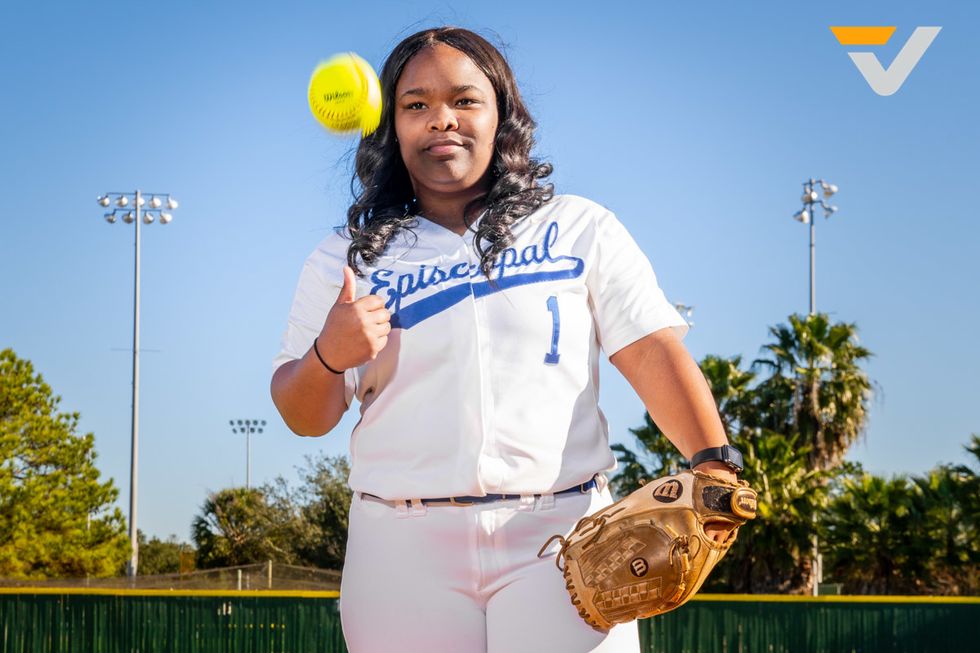 Episcopal has owned the Southwest Preparatory Conference. Flat out owned it. The Knights enter 2020 seeking their fourth-straight SPC Championship. The last time an SPC program did that was the 2004-2007 seasons. That was also done by Episcopal. The Knights bring back a solid core from the 2019 SPC Championship team. The group is led by All-SPC selections Ka'Lyn Watson (McLennan), Lexis Sagers and Reese Barrett. Other players to watch include Julia Toups and LeAnn Dromgoole. This team is absolutely loaded again and has the swagger to go with it as well. Why shouldn't they be confident? A four-peat is on the horizon for this crew in 2020.
St. Agnes Academy Tigers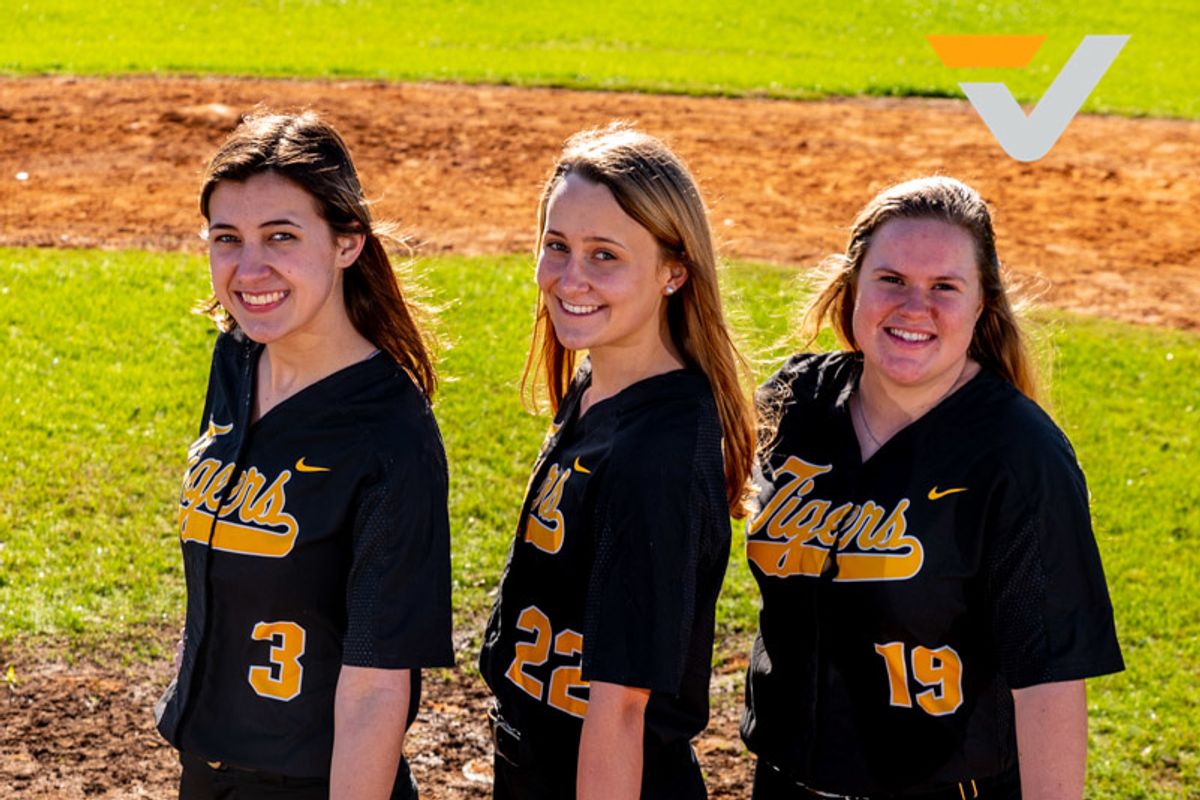 St. Agnes' Ashley Burns, Callie Young and Ryann Moos
St. Agnes Academy was able to hoist another banner in 2019. The Tigers went 26-15-1 and won the TAPPS Division I State Championship, defeating Dallas Bishop Lynch for the title. St. Agnes is looking for their 10th-straight playoff appearance in 2020 but will have to do it with only four returning starters. The Tigers will have to replace all-state pitcher Shelby Echols, who is starting at HBU this season. St. Agnes will also have a new head coach in Billy Hicks, who has won over 500 games in his coaching career. They will be led by a trio of juniors in Callie Young (.425, 24 RBIs), Ashley Burns (.225, 16 RBIs) and Ryann Moos. Young earned first-team, all-district honors, while Burns was a second teamer and Moos was an honorable mention pick. Other players to watch include sophomores Annie McConn and Sadie Niermeyer, who was a state all-tournament selection
Fort Bend Christian Academy Eagles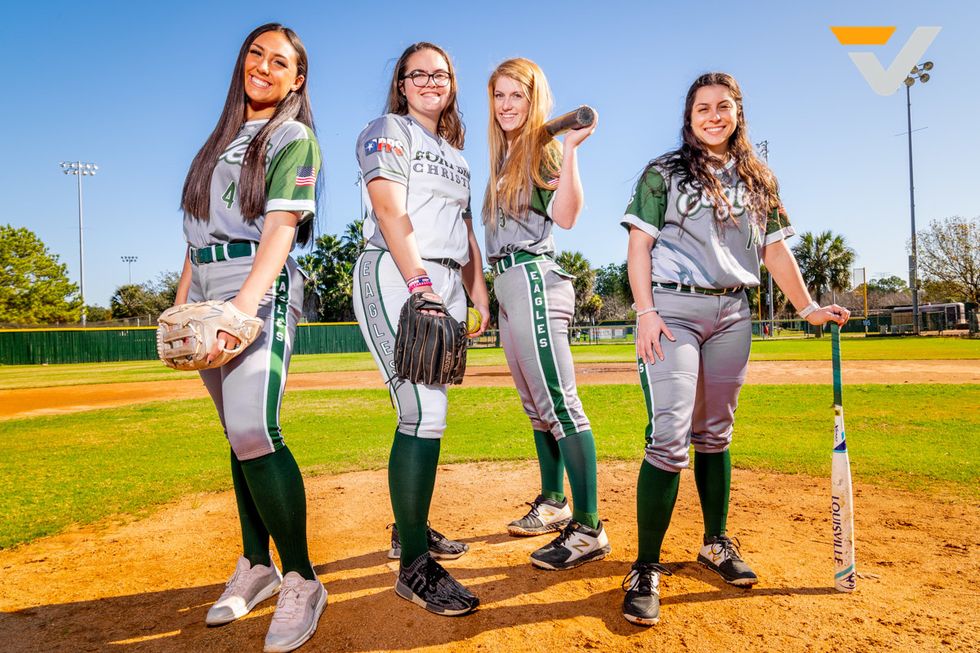 Fort Bend Christian Academy's Jackie Jessup, Savannah Geurin, Riley Cargile and Natalie Owens
Fort Bend Christian Academy was on the cusp of winning a state title in 2019. A 3-2 loss to eventual state champ Lutheran South in the state semifinals ended up being the roadblock to that goal. With eight starters back, the Eagles have a legitimate chance to get back to the TAPPS Final Four and maybe even win the whole thing. The group is led by Riley Cargile (Campbell) and Jackie Jessup (HBU) at the plate. Cargile hit .470 with 27 RBIs, while Jessup hit .358 with 24 RBIs a year ago. Oklahoma-commit SJ Geurin is their ace in the circle after posting a 1.74 ERA with 201 strikeouts and can swing it at the dish as well. Other players to watch include Natalie Owens (.405), Stacey Hine (.432, 20 RBIs) and Katie Dillon (St. Edward's University). This team is loaded and ready for a title run.