11-5A Division I Football Preview: Teams Expect A Battle To The Finish
Aug 28, 2019
2019 11-5A Division I Projected Finishes
Cedar Park Timberwolves
Hutto Hippos
Georgetown Eagles
Manor Mustangs
Leander Rouse Raiders
Pflugerville Panthers
Pflugerville Connally Cougars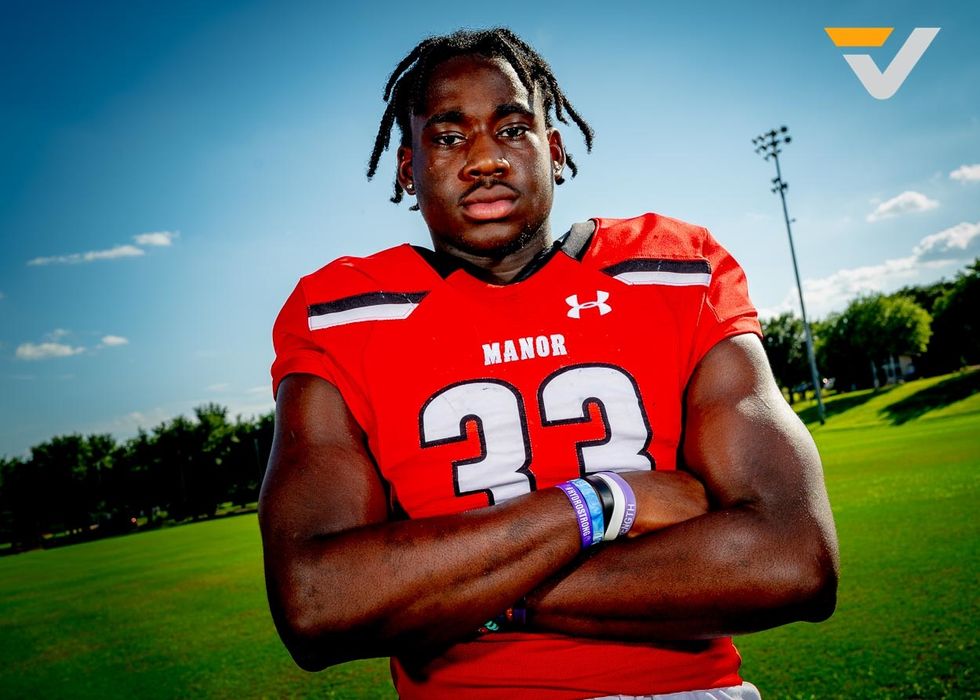 Photo by VYPE Media's Bradley Collier.
Preseason Awards

MVP: Cedar Park QB Ryder Hernandez
Defensive MVP: Manor DL Princely Umanmielen
Sleeper Team: Leander Rouse
The Prospectus
Cedar Park only won eight games and reached the UIL 5A Division I area round in 2018, but is motivated to bounce back with a district title and a longer playoff run in 2019. The Timberwolves have 12 returning starters and a leader in quarterback Ryder Hernandez, plus important assets in running back Jonathan Stockwell, receiver Will Udoye, tight end Brock Johnson, defensive back Tammer Alzer and defensive linemen Ben Bell and Charles Blankenship.
Hutto advanced to the UIL 5A Division I Region III semifinal in 2018, and is expected to lean on returning talent to produce another successful season in 2019. The Hippos will be guided by their defense because seven of their 10 returning starters are players on that side of the ball. It starts with Landyn Watson, Braylon Sugg and Lordswill Uwa-Ndukwe on the defensive line and continues with Brock Bujnoch in the secondary and Jayson Vogelpohl and Kendall Williams in the linebacking crew. On the offensive side, running back Mekhi Kimble and receivers Dajon Harrison and Trey Pinnelli will be go-to targets for the team's new quarterback Grayson Doggett.
Georgetown has 13 returning starters from its 2018 run to the UIL 5A Region III semifinal, so it's expected to make another late charge in 2019. Receivers Isaiah Fillmore and Kory Coleman, running back RJ Moreno, linebacker Taylor Behl and linemen Braden Hargrove, Alex Thiel and Taco Williams will play big roles in starting the Chuck Griffin era on the right note.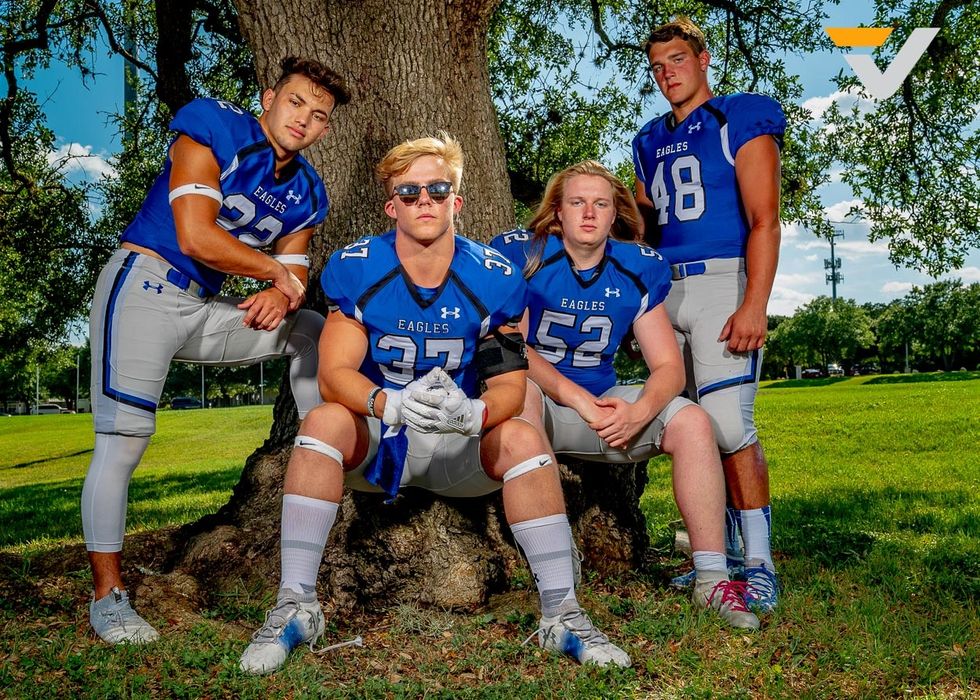 Photo by VYPE Media's Bradley Collier.
Manor finished the 2018 season with a 5-7 record and a UIL 5A Division I area round finish, but can take the next step in 2019. The Mustangs will lean on 2020 Texas defensive lineman commit Princely Umanmielen and 2020 Texas Tech running back commit Tahj Brooks, but also have notable talents in receivers Jayden Moore and Darian Fletcher, offensive lineman Justin Pierson, running back Lavonte Benford, linebacker James McDonald, quarterback Nate Jackson and defensive backs Devin Lemear and Dayron Butler.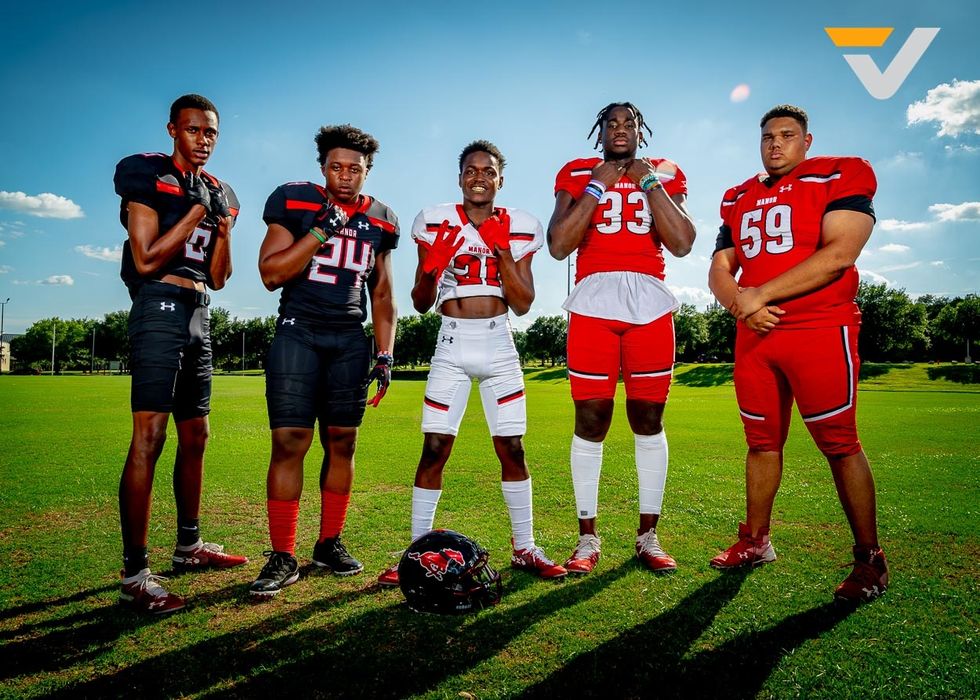 Photo by VYPE Media's Bradley Collier.
Leander Rouse only won three games in 2018, but its 13 returning starters is a promising sign for the 2019 season. The Raiders also have a notable duo in Isaiah Cash and Ugo Osemene. Both are defensive backs and Cash also acts as a receiver. The team will also lean on running back Mylan Mitchell and linebackers Kayne Adames and Lane Bresnehen.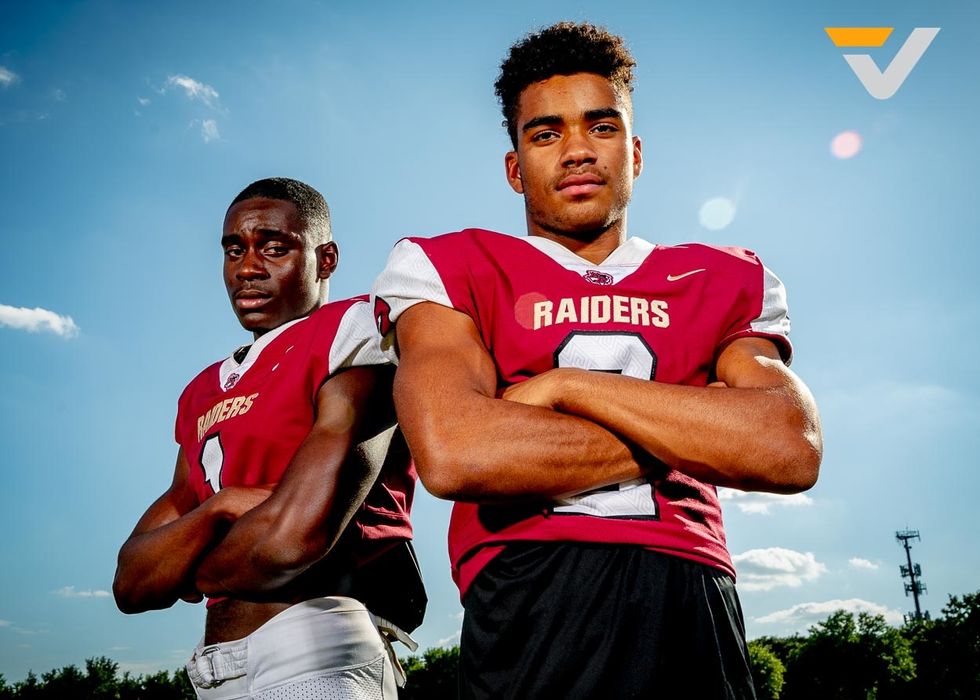 Photo by VYPE Media's Bradley Collier.
Pflugerville won four games in 2018, but will stay in the playoff race in 2019 because of its 10 returning starters. The Panthers also have a versatile star in Elijah Oakmon, plus defensive lineman Joshua Kruger and linebackers Jamil Williams and Patrick Porter.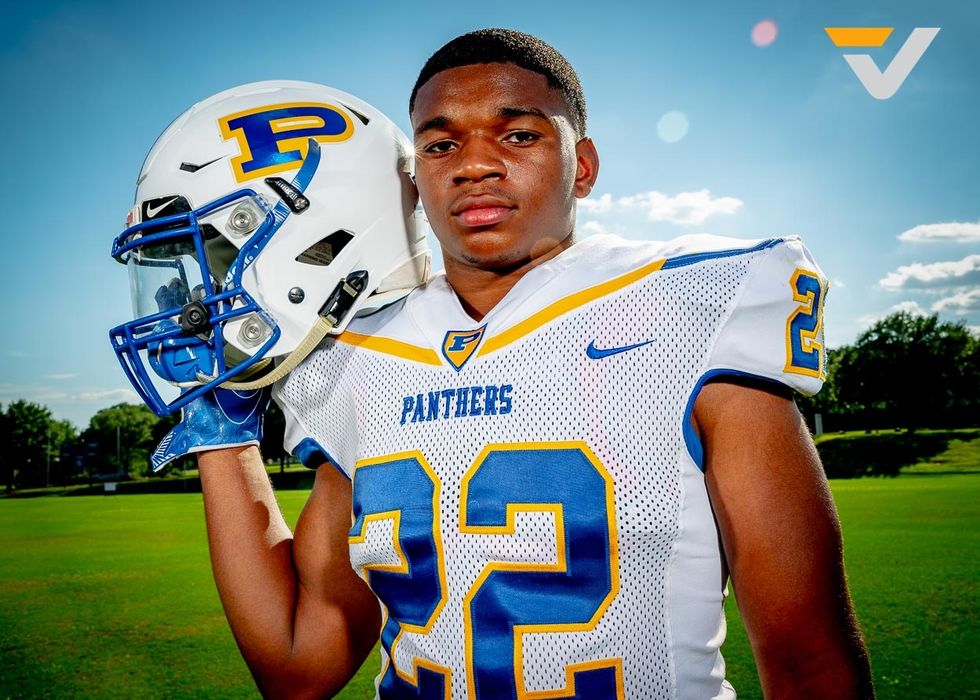 Photo by VYPE Media's Bradley Collier.
Pflugerville Connally won a single game in 2018, but is expected to pick up a couple more in 2019. The Cougars will lean on defensive backs Jahdae Barron and Devante Scott, as well as defensive lineman John McKee, running back Demetris Gardner-Holmes, quarterback Darius McGrew and offensive lineman Osmany Diaz.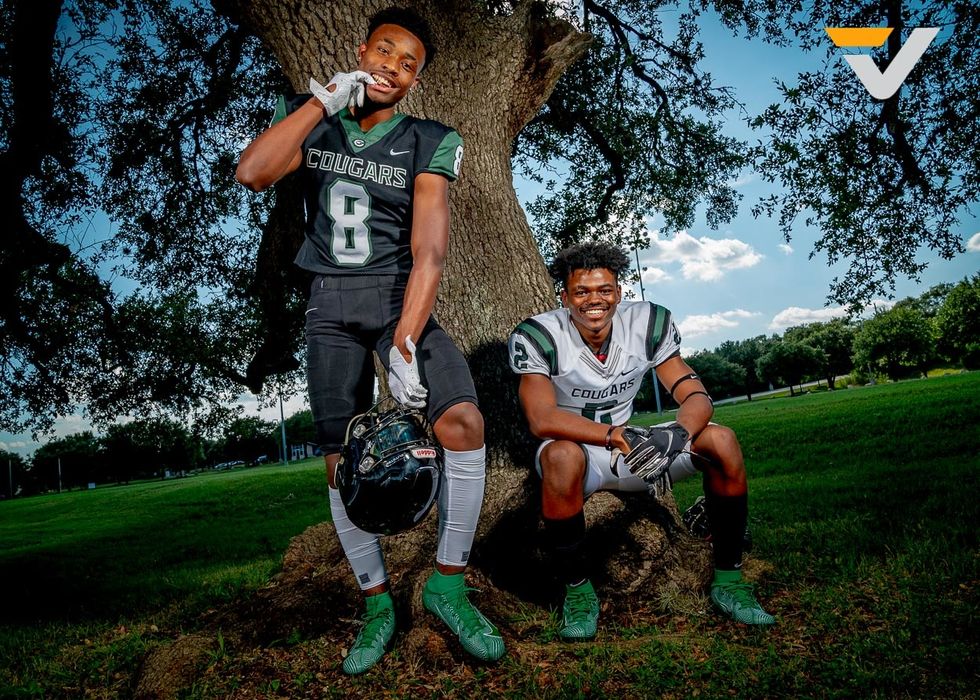 Photo by VYPE Media's Bradley Collier.
For more sports coverage, follow Thomas (@Texan8thGen) and VYPE (@VYPEATX) on Twitter.

Looking to get more involved? Check out ShopVYPE for fresh gear that supports local schools and the VYPE U Ambassador Program. To sign up for the VYPE U Program, apply at VYPEU.com.
Keep reading...
Show less