Bradley C. Collier (VYPE)
The seven-time State Champions, FBCA Softball is entering the second half of the Spring season with one mission in mind. Bring back the title.
After the 2022 season, which saw the Eagles finish as a TAPPS-II State Finalist (fell to Legacy Christian), second-year coach Kelli Jacoby's group has returned to the diamond with the ambition to go back to Arlington. Only this time they don't intend to leave empty-handed.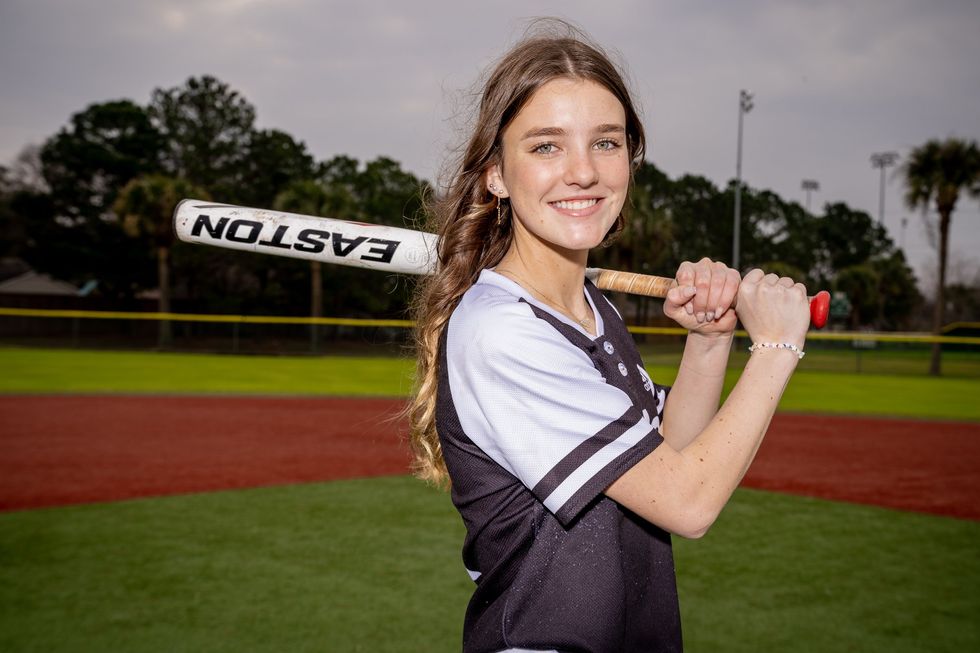 FBCA's Hadley Hodge Bradley C. Collier (VYPE)
It would appear that FBCA is starting off on the right foot, considering they recently opened up district play with an impressive 16-6 win over Lutheran South Academy, making them the current No. 1 team in their division.
The returning starters for the Eagles picked up right where they left off last year.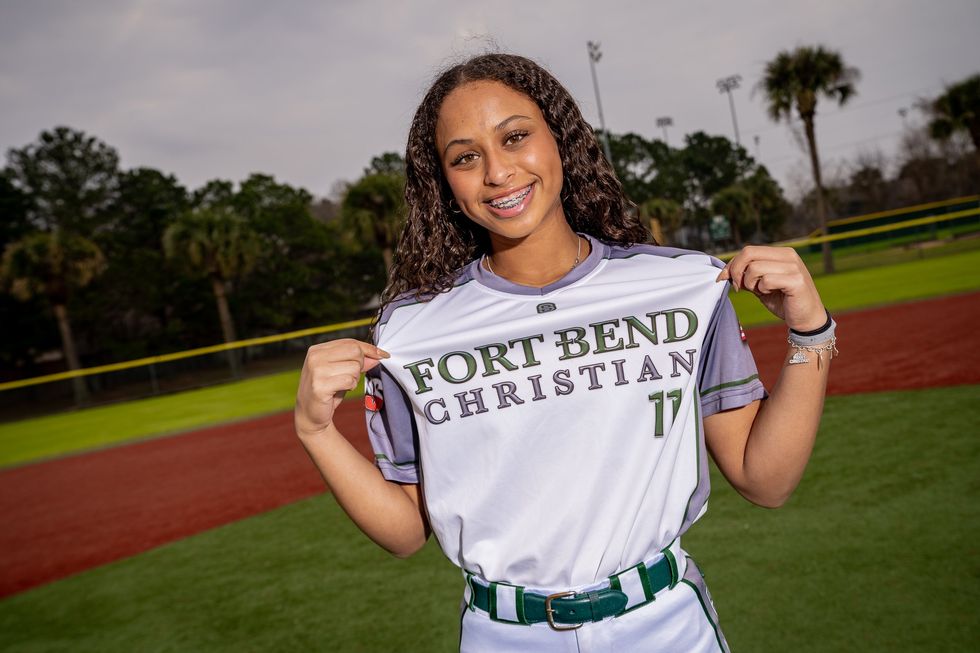 FBCA's Jaelynn LeeBradley C. Collier (VYPE)
Juniors Hadley Hodge (2022 Second-Team All-State) and Jaelynn Lee (2022 All-State HM) have been some of FBCA's most dependable batters in the lineup, with senior Victoria Harrison providing the experience on the plate.
In addition, the Eagles will look to freshman Reese Heflin to be one of the leaders in the young bullpen.
With other district opponents -- Second Baptist and Frassati Catholic -- on tap, Fort Bend Christian will aim to continue this momentum throughout the remainder of Spring Ball before the playoffs come around.
VYPE caught up with Coach Travis Koch of Houston Christian Boys Lacrosse at the VYPE Houston Christian Spring Media Day about the new season and more!
Check out the interview below!
Justin Hartojo (VYPE)
Prior to the Spring season, it was a well-known fact that Concordia Lutheran Baseball was going to be a talented team. But, going 18-0 and counting to start their campaign? Simply astonishing.
With district play starting this week, 'Sader Nation seems to be a certifiable juggernaut of a ball club, as they chase a State Title.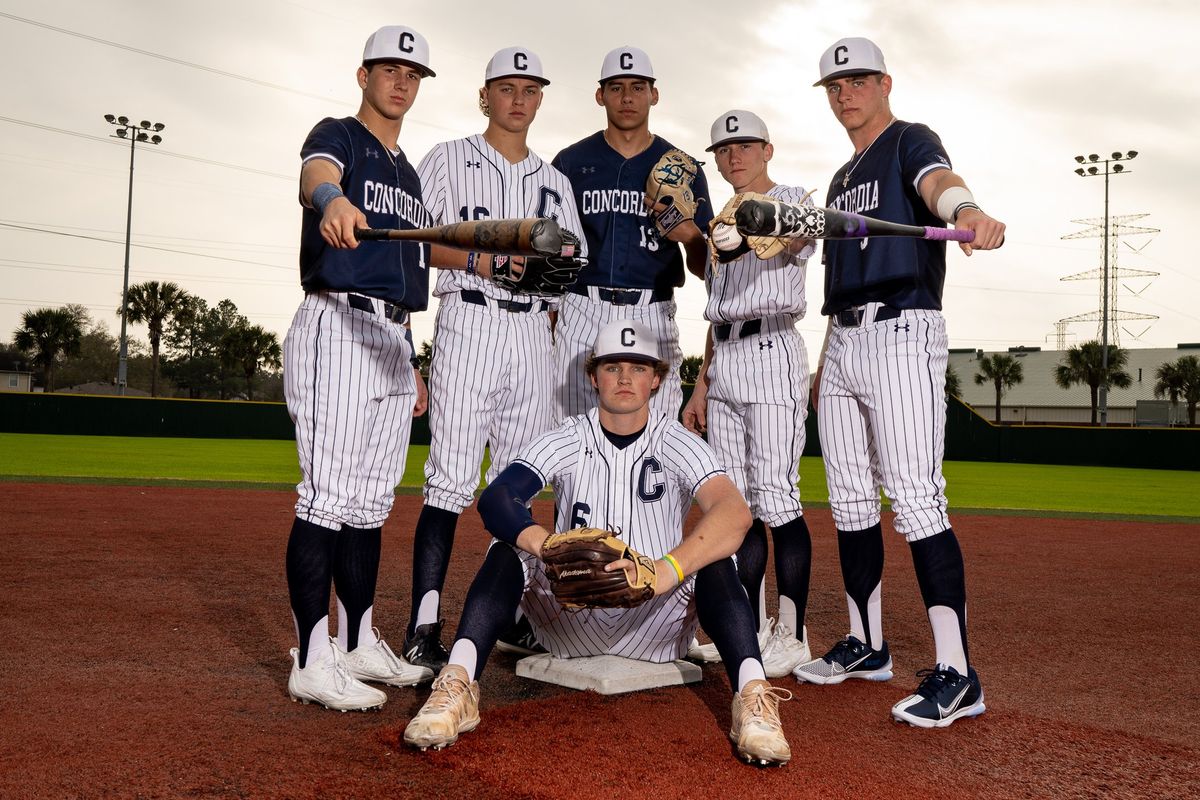 2022-23 Concordia Lutheran BaseballJustin Hartojo (VYPE)
Concordia's recent history, particularly the distinction of reaching seven TAPPS Final-Four appearances since 2014 including a State Championship (2015), speaks for itself.
Head coach Royce Kennedy has continued that legacy, having coached the team for the last three years.
"Concordia has a great group of young men," said Kennedy. "They're very tight-knit which means they have a lot of fun. The team's competitive spirit has helped us do what we've been doing. They win for each other which is pretty exciting to watch."
Kennedy has been blessed with proficient athletes during his tenure. This year is no different.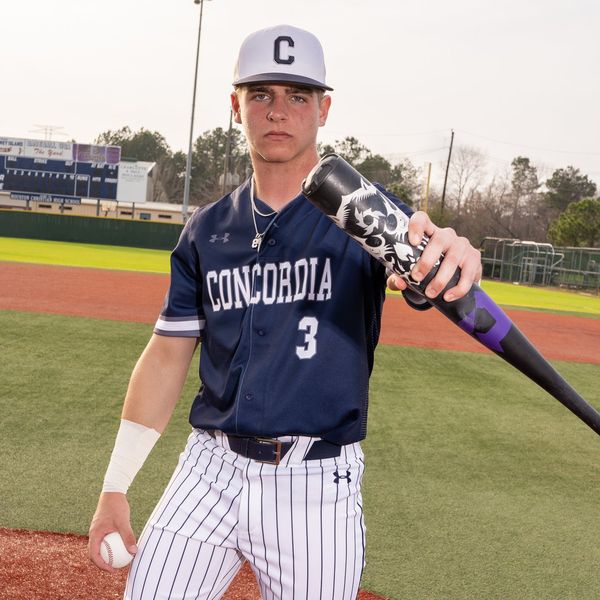 Concordia Lutheran's Nolan TraegerJustin Hartojo (VYPE)
It's no secret who Concordia's stars are. Anyone on the batting order can go off on any given night, whether it be junior catcher Nolan Traeger (TCU-commit), senior outfielders - Zac Daigre, and Michael Herndon (Baylor-signee) - or freshman IF Ronin McCraw (Texas A&M-commit)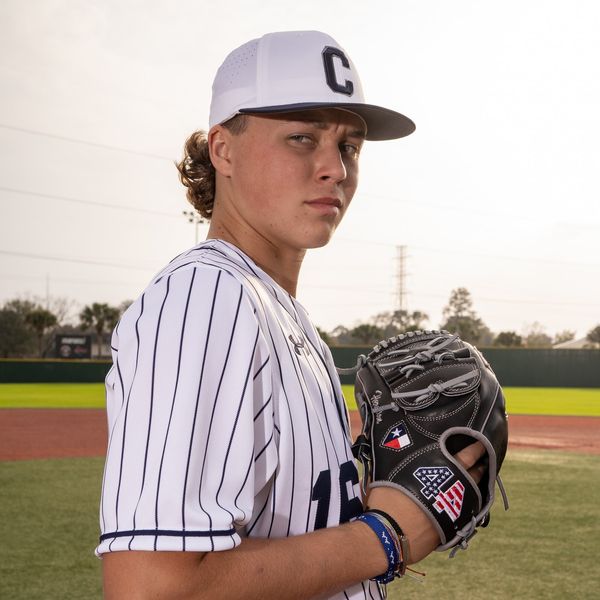 Concordia Lutheran's Michael HerndonJustin Hartojo (VYPE)
The same goes for the Crusaders' bullpen.
With a group of aces in senior RHP Alex Petrovic (Auburn-signee), junior RHP Eoghan Collins, who has yet to allow a run through 29 innings pitched, junior RHP/SS
John D. Mitchell II
(USAFA-commit), and sophomore RHP/1B Connor Jones, just to name a few, it's no surprise that the Crusaders have been so dominant.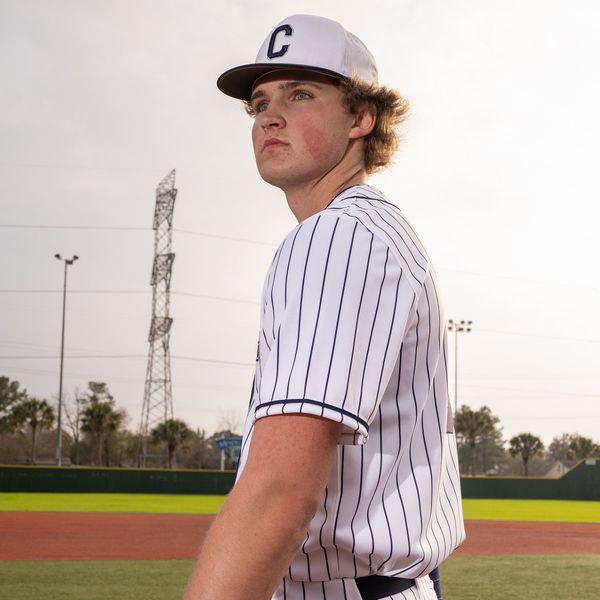 Concordia's Eoghan Collins Justin Hartojo (VYPE)
According to Kennedy, one star, on his loaded roster, who has particularly enjoyed a breakout performance on the plate, throughout the first half of the season, has been sophomore INF/RHP Cole Lanclos.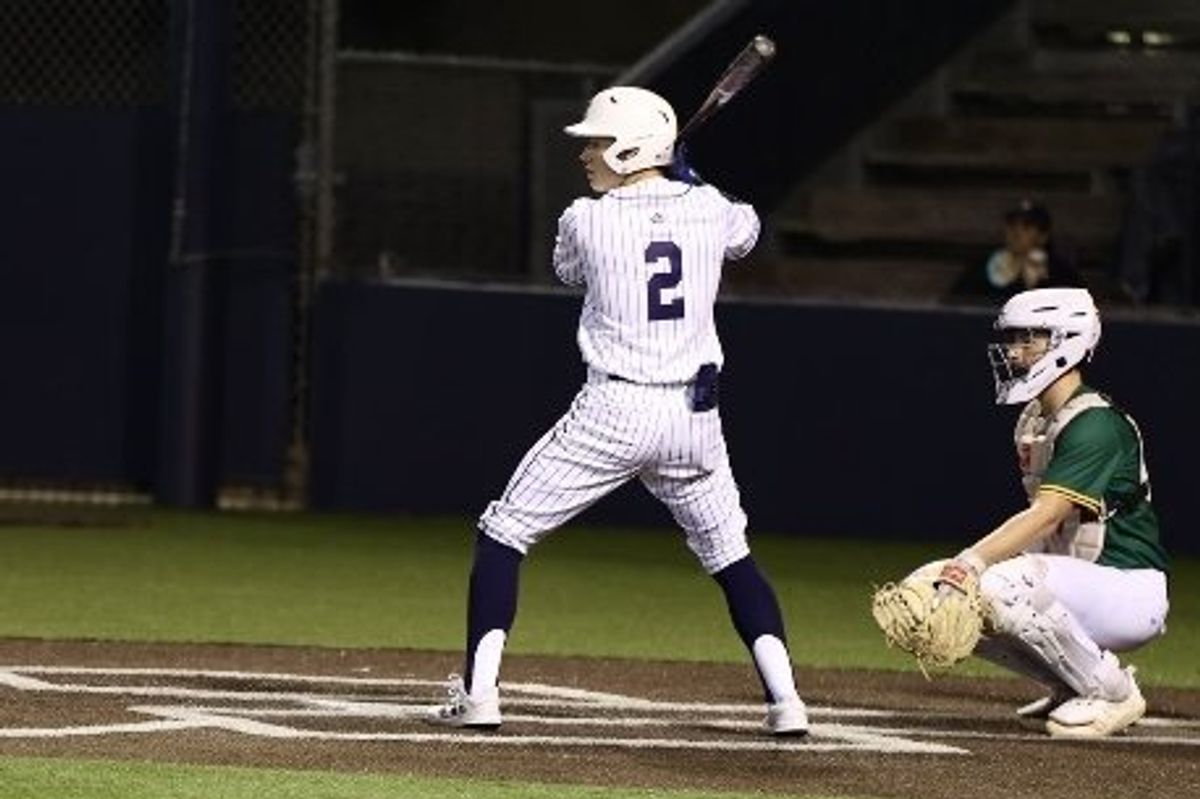 Concordia's Cole LanclosPhoto provided by @ColeLanclos12
"Since we moved him [Lanclos] up to the leadoff spot in the lineup he's done an outstanding job," he said. "He's been setting up the table for us and getting on base, so we can keep up the scoring threat with our follow-up batters."
CLHS is coming off a 2021-22 season that saw them earn a TAPPS-D1 District Title, and they will see to it that nothing changes, with district play about to begin.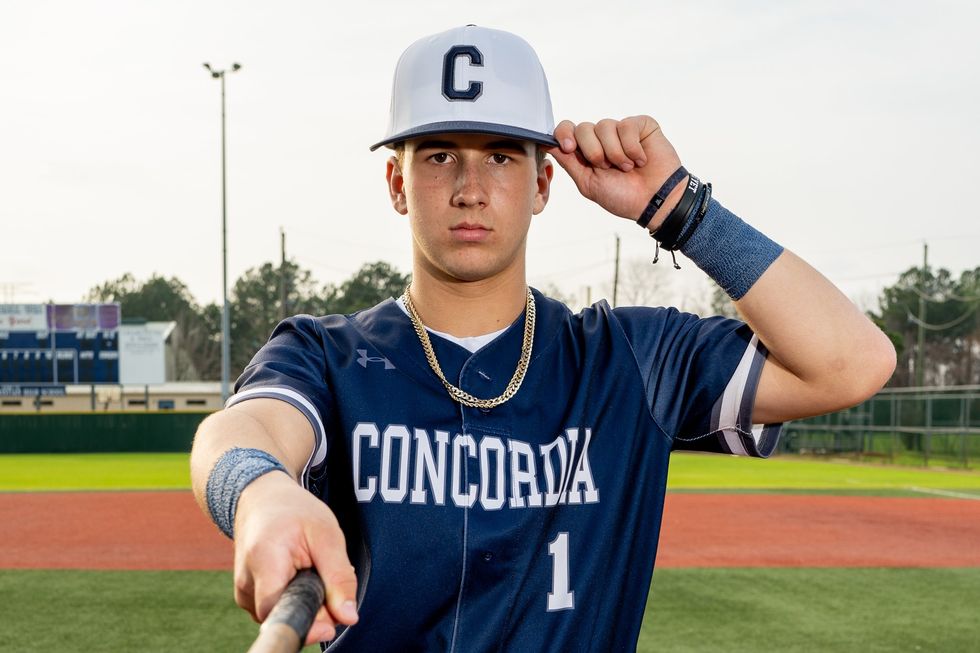 Concordia's Ronin McCrawJustin Hartojo (VYPE)
However, despite their phenomenal record, Concordia remains adamant about staying focused.
"Every game, our mentality is that we're 0-0," Kennedy said. "We don't talk about what our real record is. We say "we're 0-0, let's be 1-0 at the end of the day'. The kids are constantly thinking that and that's what we're staying with."
Furthermore, last year featured a Concordia team that would advance to the TAPPS State Semifinals. Their ultimate goal of taking home the State Championship was cut short by Central Catholic (4-2).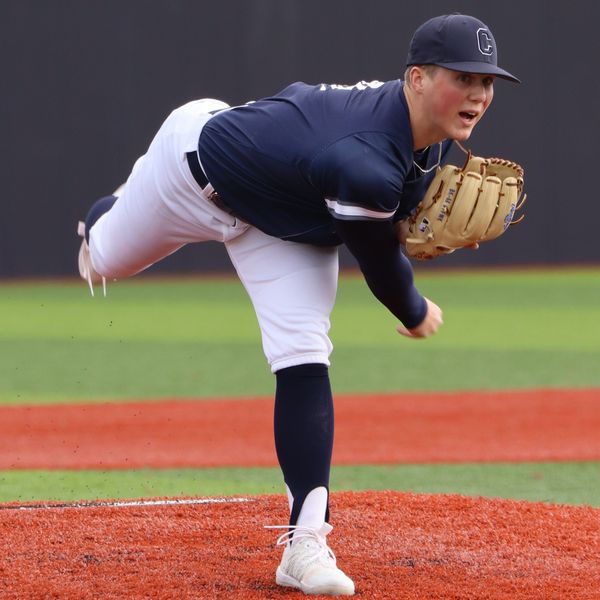 Concordia's John D. Mitchell IIPhoto taken by Shantae Smith
But, with the momentum this team is gaining, things might just play out differently this time around.
"Being the 'hunted' doesn't phase us, it's just another day to the team," said Kennedy. "We just act like it's no big deal, since last year we had a 15-game win streak and it didn't matter because we didn't win the last game of the year. That's what really matters. We're looking to win that last game."

Concordia Lutheran looks even more dangerous with each passing week. Stay tuned.
Join the #VYPETEAM
Get up to date news from all over the country!