Youth2Reality, LLC helping student-athletes academically reach the next level
Jul 16, 2019
A student-athlete's expectation is not just about their performance under the Friday Night Lights, but also about making the grades in the classroom and being best prepared academically for opportunities at the next level.
Youth2Reality, LLC supports the academic goals of student-athletes and other clients in many districts throughout the Houston area mainly for math, college prep tests, such as the TSI and ACT, daily curriculum work in advanced classes and 504 accommodations.
LEARN MORE ABOUT Youth2Reality, LLC – CLICK HERE
"There isn't a magical blueprint," Youth2Reality founder Mira Williams said. "It is the commitment, communications, accountability, culture and support that is delivered to each client. The expectations are set to meet the demands for opportunities off the field while providing the necessary mentorship for overall growth."
Through the program, clients are building a balanced academic portfolio and demonstrating how to manage a higher-level academic workload on top of a normal student-athlete's schedule right now and not just when they get to college.
Williams relocated back to her hometown of Houston to serve students in the Alvin ISD and Fort Bend ISD area.
"When I returned to Houston, my clientele focus was to impact students in grades 3rd-12th," Williams said. "From elementary kids to students with learning disabilities, different types of clients were coming to me to address their academic concerns. I enjoy working with a diverse range of clients, but my true niche is working with the student-athletes because I can appreciate what they see through their lens and the program exposes them to much more than improving a grade.
"I graduated from Texas State by way of Alvin High School, where I was a very young student-athlete. We definitely didn't have the opportunities and exposure as the youth do today, but I could relate to managing a busy workload, people pouring into my journey and earning a scholarship my senior year to play basketball beyond high school."
Clients are referred to Youth2Reality, LLC, "not necessarily because they are lacking in the classroom, but because parents and the students need help managing the academic portfolio as a whole."
Testimonials have shared that the approach and every aspect is impactful, from the teacher collaborations to better understand the educator side to the clients coming to session to gain a better understanding of the work that comes in daily. And some clients participate on an "as needed basis" in study hall sessions because they need last-minute short-term support.
For More Testimonials – Click Here
Because of the use of technology and the way the program is structured, clients have more flexibility in the scheduling to receive help on specific class work past normal standard business hours unlike most tutoring companies.
"The kids enjoy the technology expected for more reasons than one, and the parents have entrusted in me to do what I do to foster relationships and bring better results," Williams said.
Parent Testimonial
I have to say that Mira has made me a believer in online tutoring. I have an 8th grader who is taking Pre-A/P Algebra and a sophomore who is taking Pre-A/P Algebra 2. Three weeks into the school year, both were having difficulty keeping up with the pace of their classes. I was skeptical about having Mira tutor them online, however, given that they needed the flexibility of the later tutoring sessions due to football practices/games, we decided to give it a try. Within a few weeks, Mira had helped both boys turn things around completely in their classes. She quickly assessed the pace of the classes and started providing supplemental notes to help fill in the gaps for the boys. She has restored their confidence in their math skills and we have seen a marked improvement in both of their grades. Mira is organized, punctual and has adjusted her style based on each boy's individual learning style. She is highly recommended!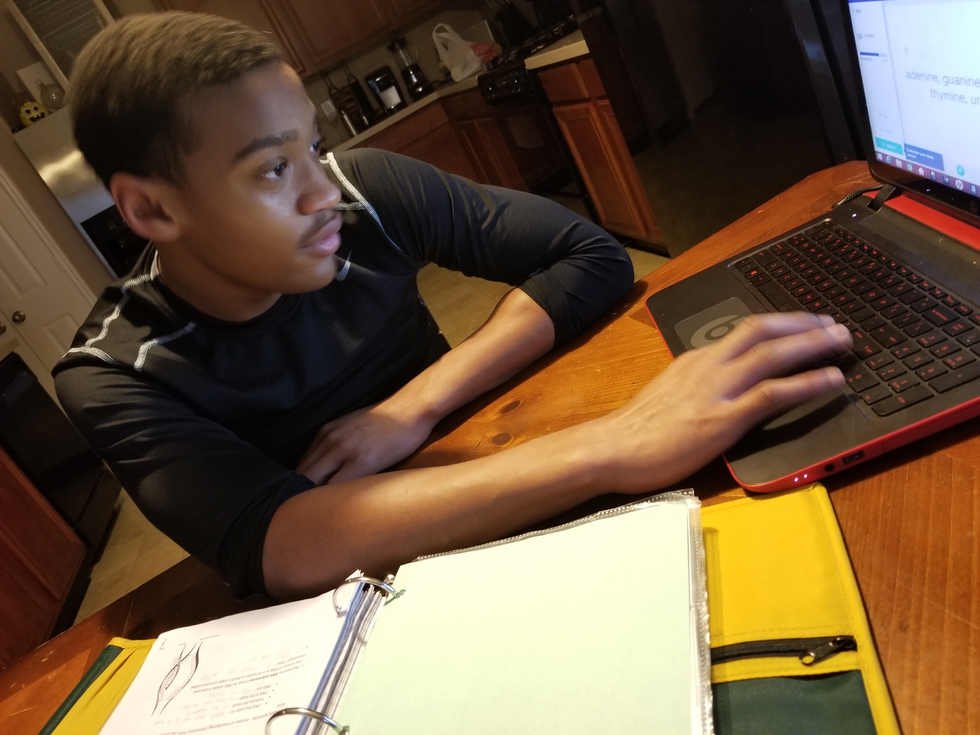 Humble ISD, Fort Bend ISD, Pearland ISD, Lamar ISD, Alvin ISD, and Houston ISD are a few of districts that have contributed to the 96% client tenure beyond one year.

"The kids love the culture of the program and getting the assistance in areas they need more coaching in during sessions," Williams said. "The parents welcome the collaboration and expertise shared to better understand academic opportunities. There are many tools, resources and connections used during sessions, but all initiatives supports their goals and deadlines."