VYPE Top 10 Male Athletes of the Year
Jun 11, 2019
HOUSTON – In a year with so many phenomenal performances, making this list was extremely hard.
But, VYPE Chief Content Officer Matt Malatesta and Managing Editor Joshua Koch managed to get the list down to the Top 10 and crowned the No. 1 overall Male Athlete of the Year.
Here is the countdown.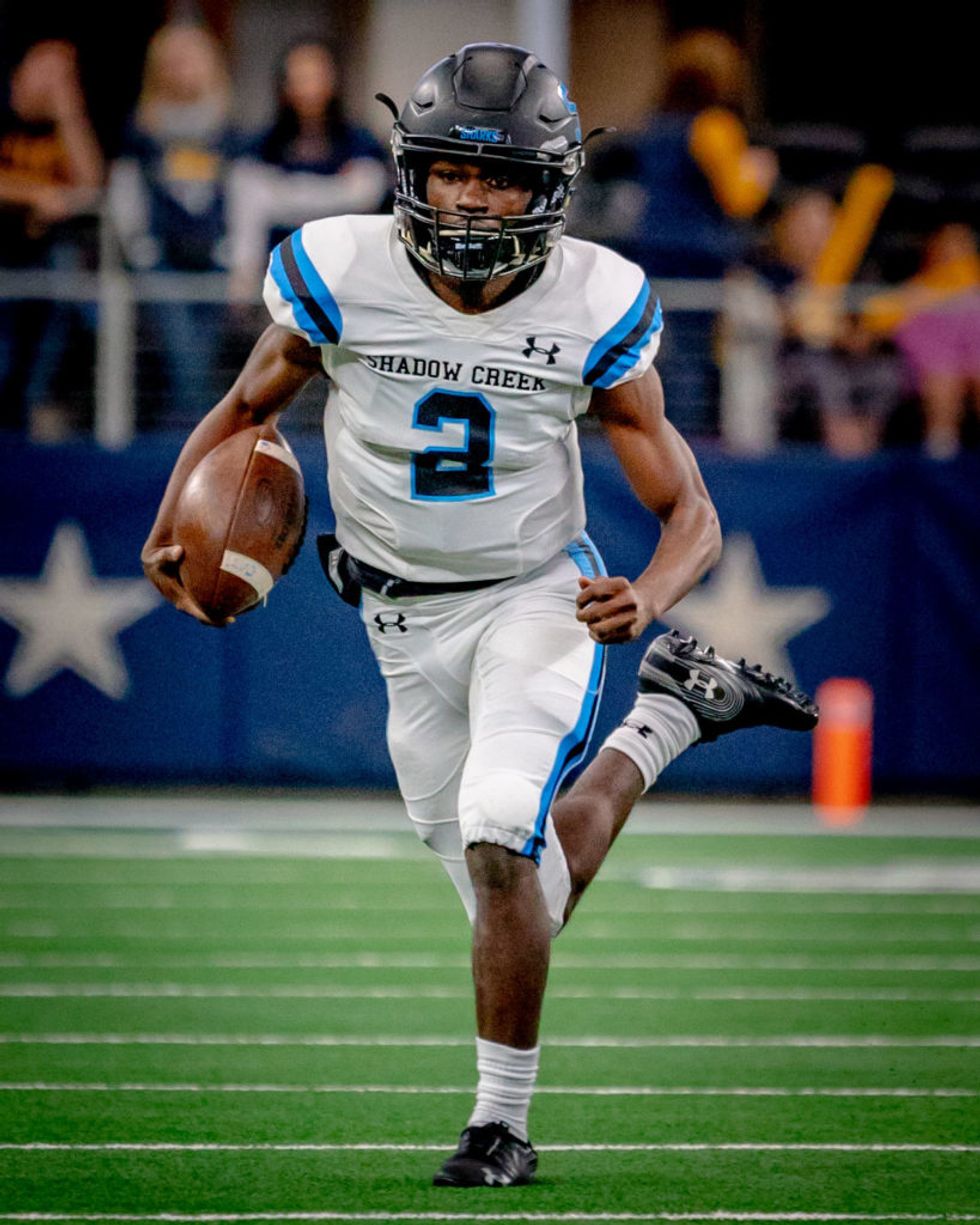 10: Jamarian George, Shadow Creek Football

In Shadow Creek's first varsity season it was the dynamic talent of Jamarian George that guided the Sharks offense. The senior led the team to a 15-0 mark and a berth in the Class 5A Division I State Championship game against Highland Park. George was a solid passer (2,961 yards, 33 TDs) but also could hurt you with his legs (457 yards and 11 TDs). George was a solid leader in the backfield and was a catalyst in Shadow Creek having a historic season.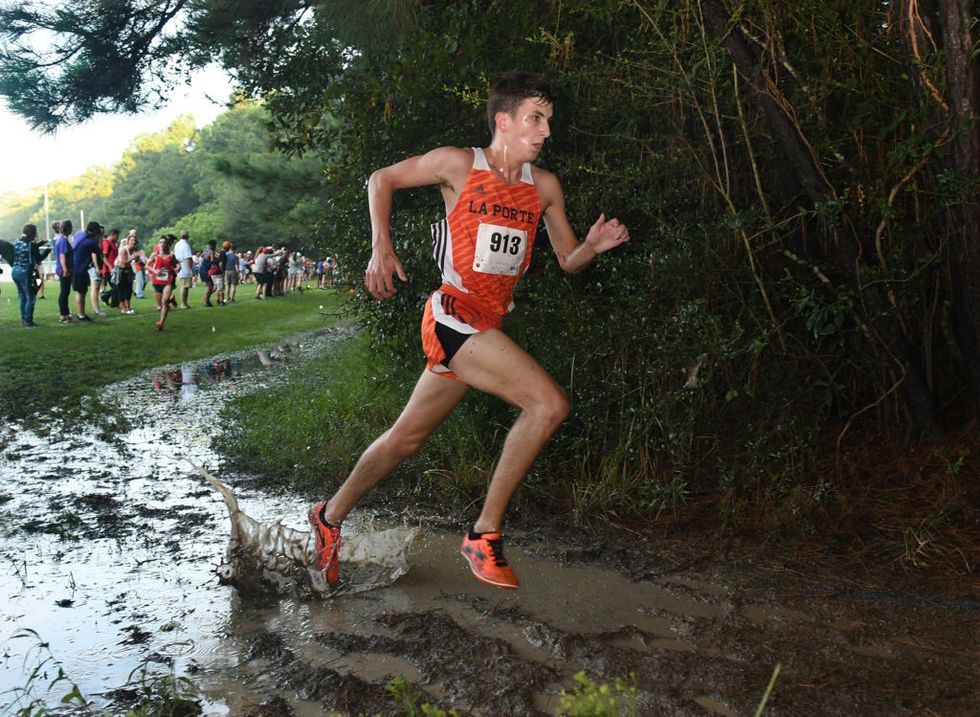 9: Ryan Schoppe, La Porte Cross Country & Track
Only a junior, Ryan Schoppe is cementing himself as one of the best long-distance runners in the city. In the fall, Schoppe took second at the UIL State Cross Country meet with a time of 14:43.88. This came after finishing 25th the previous year. Schoppe improved his time in a year by nearly a full minute. Then in the spring at the UIL State Track and Field Meet, Schoppe took gold in the 3200-meter race (8:52.73) and silver in the 1600-meter race (4:07.47). It was a banner year for Schoppe medaling in all three of his events at state.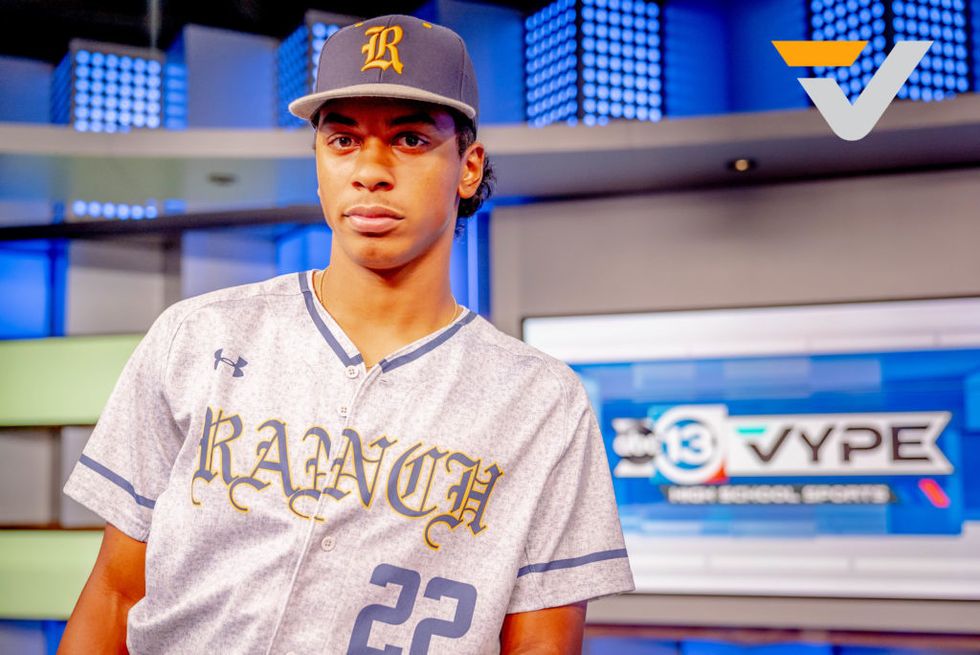 8: Matthew Thompson, Cy Ranch Baseball

For the past two years, Matthew Thompson has been one of the top pitchers in the city. This season, that even included throwing a no-hitter in the playoffs. Thompson helped guided Cy Ranch to a state tournament appearance in 2018 and a regional final appearance this year. Thompson went an impressive 13-0 this season with a 0.87 ERA, striking out 124 and walking 41 in 72 2/3 innings. Thompson finishes his high school career with a 31-3 record, having played on varsity all four years. His career ERA stands at 1.55 exiting Cy Ranch. In the 2019 MLB Draft, Thompson was taken with the 45th overall pick by the Chicago White Sox.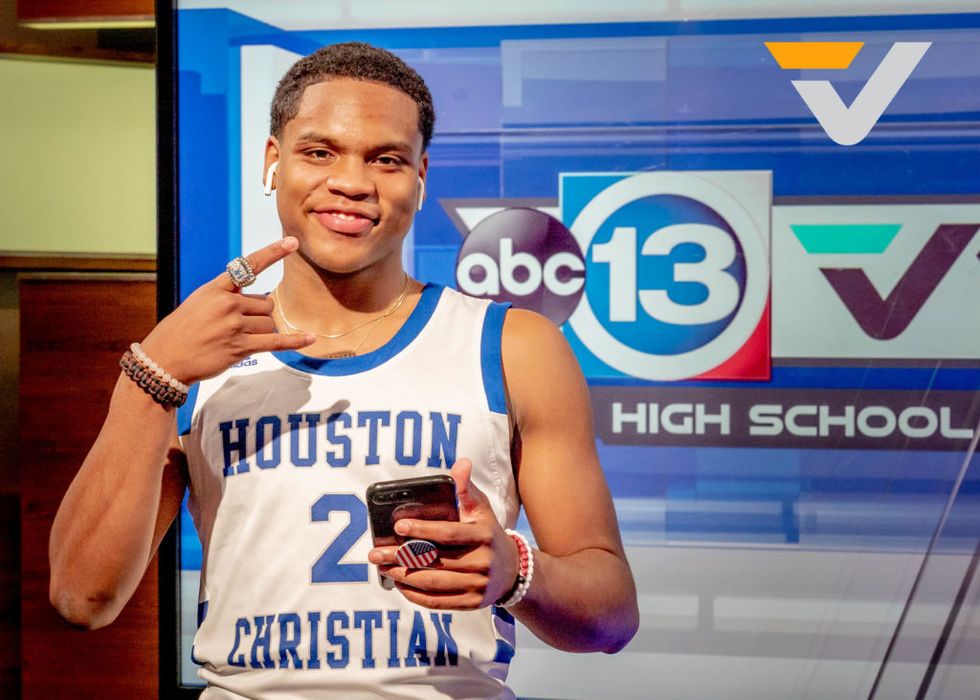 7: Sahvir Wheeler, Houston Christian Basketball
Back-to-back SPC Championships is what Sahvir Wheeler gets to walk away with after a stellar high school career. Wheeler is heading to Georgia to continue his playing career. Wheeler was one of the most dynamic basketball players on the private school circuit in his time in Houston.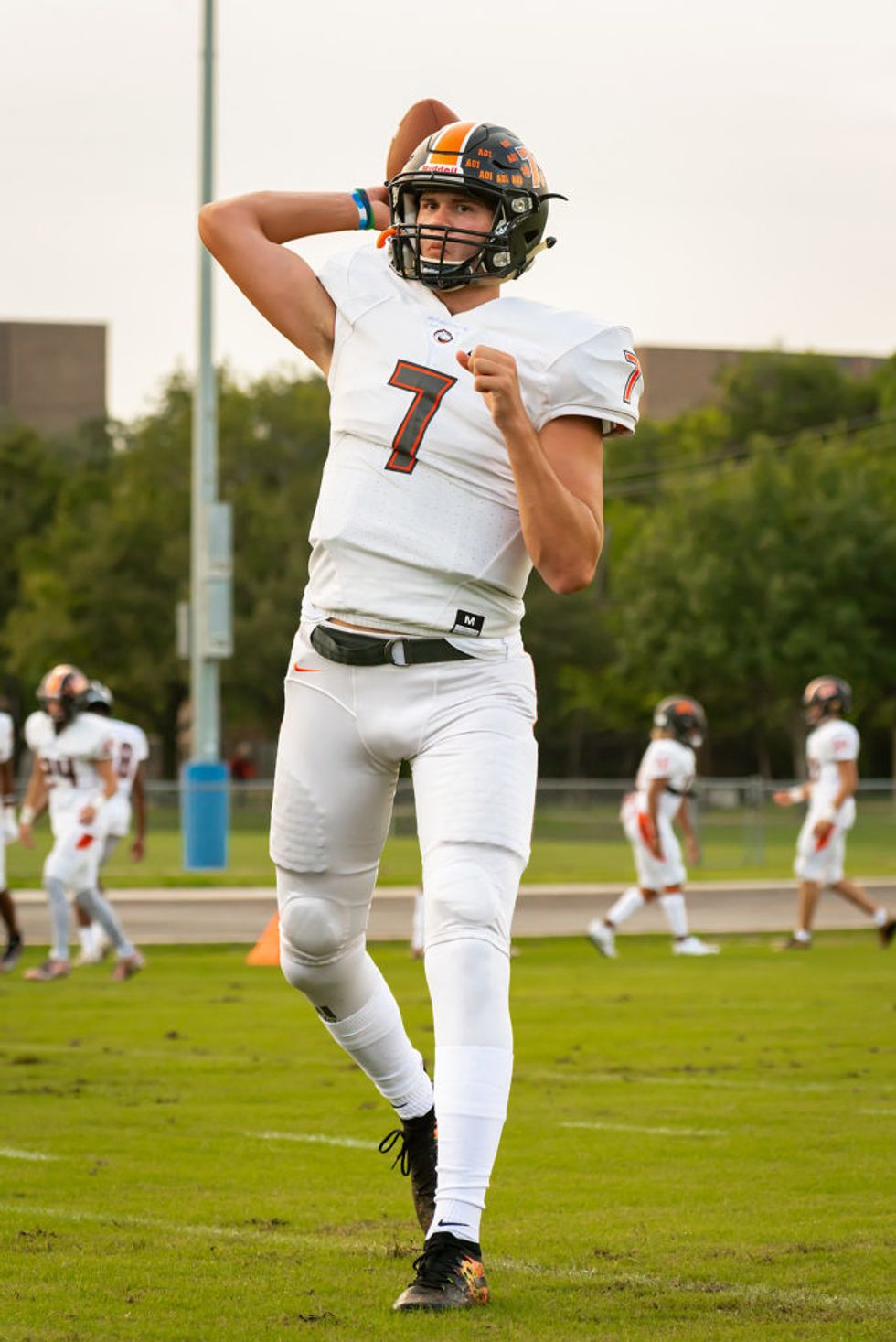 6: Grant Gunnell, St. Pius X Football
Record-breaker should be the nickname of Grant Gunnell. Because that's exactly what he did in his time at St. Pius X. One of the most highly touted private school recruits in recent years, Gunnell set the standard for quarterback play in the city. Gunnell finished his career breaking the all-time passing yards and passing touchdowns record in Texas high school football history. Gunnell finished his senior season with 4,752 yards and 53 touchdowns through the air. The senior only threw seven interceptions and completed 68 percent of his passes. Gunnell is off to Arizona, where there is a good chance he will get some quality playing time as a freshman in Kevin Sumlin's offense come next fall.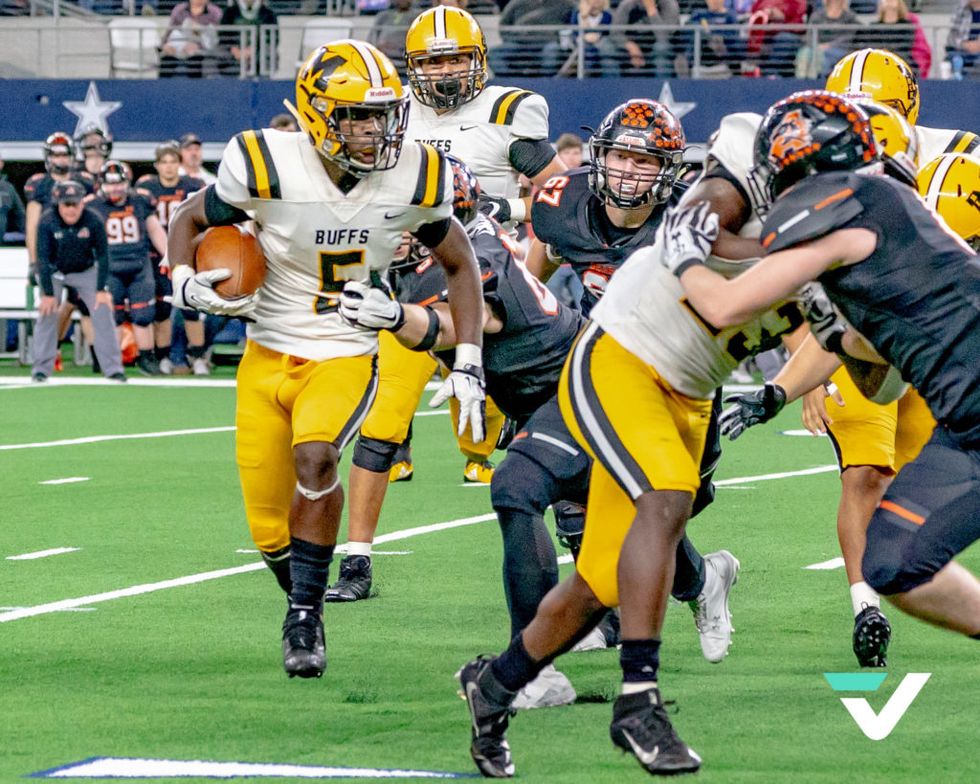 5: Devon Achane, Fort Bend Marshall Football

Speed, speed and more of it. That is the proper way to describe the talents of Devon Achane. The junior finished the year as the leading rusher and receiver for the Buffs in their run to the Class 5A Division II State Championship game. In the playoffs, Achane surpassed the 100-yard rushing mark on four occasions. In the final three games of the year, Achane rushed for 404 yards and seven touchdowns. Achane was a machine in the playoffs and is a huge threat coming back in 2019.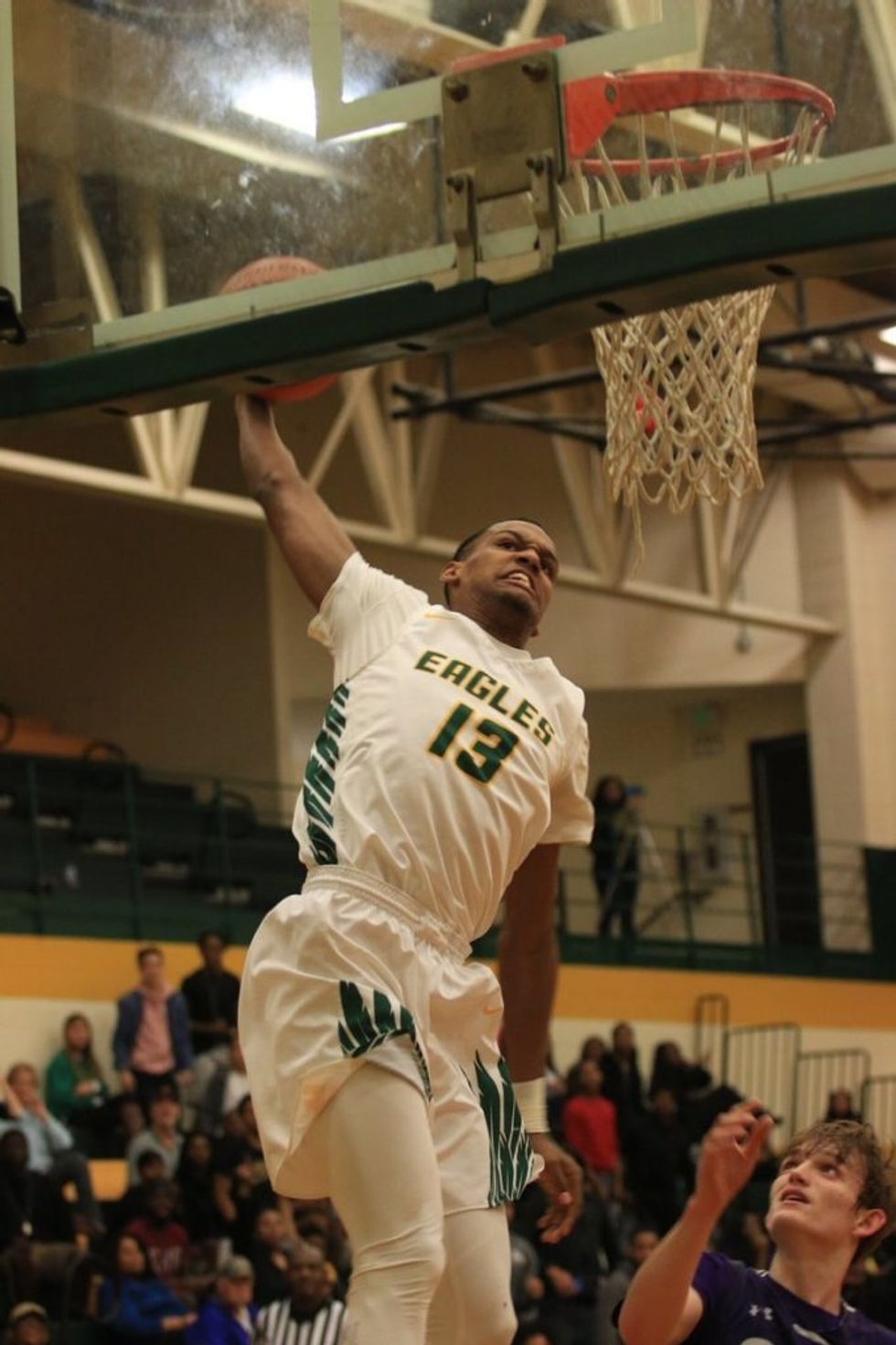 4: Calvin Solomon, Klein Forest Basketball

Calvin Solomon was a key piece to Klein Forest reaching the Class 6A State Championship game against Duncanville. Solomon was named the VYPE Public School Basketball Player of the Year and is definitely one of the athletes of the year after his performance in 2018-2019.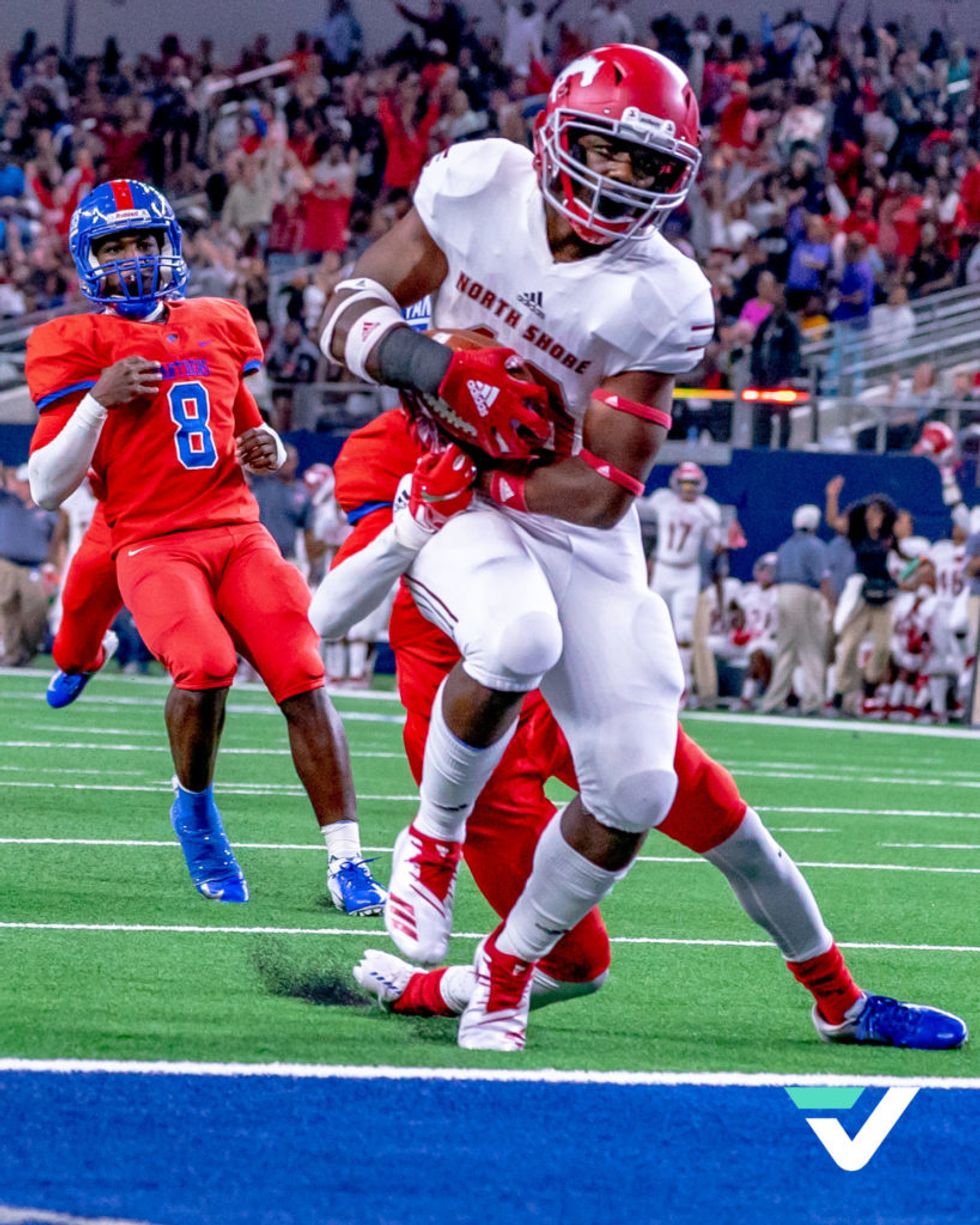 3: Shadrach Banks, North Shore Football
Shadrach Banks emerged this season as one of the most dangerous wide receivers in Texas. Heading into the state championship game against Duncanville, the sophomore had 51 catches for 1,120 yards and 15 touchdowns. Banks showed off his power time and time again throughout the playoffs, shedding would-be tacklers off like they were nothing. Banks was one of Dematrius Davis' favorite targets in 2018 and he will be again in 2019 as North Shore tries to repeat as Class 6A Division I State Champions.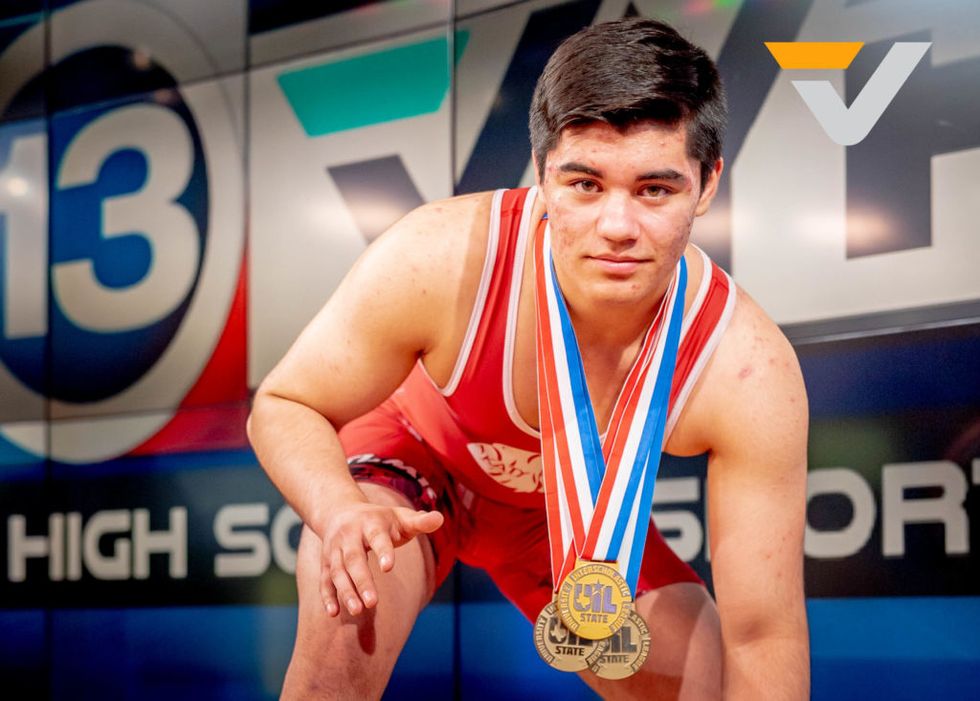 2: Daniel Manibog, Katy Wrestling

One of the most prolific wrestlers in Houston history just wrapped up his high school career. Daniel Manibog wrapped his career with three-straight state titles in three different weight classes. Manibog is bound for Oklahoma State. It will a hard act to follow for someone in Houston to match his success on the local, state and national level. Expect him to be competing for college national titles and Olympic gold in the coming years.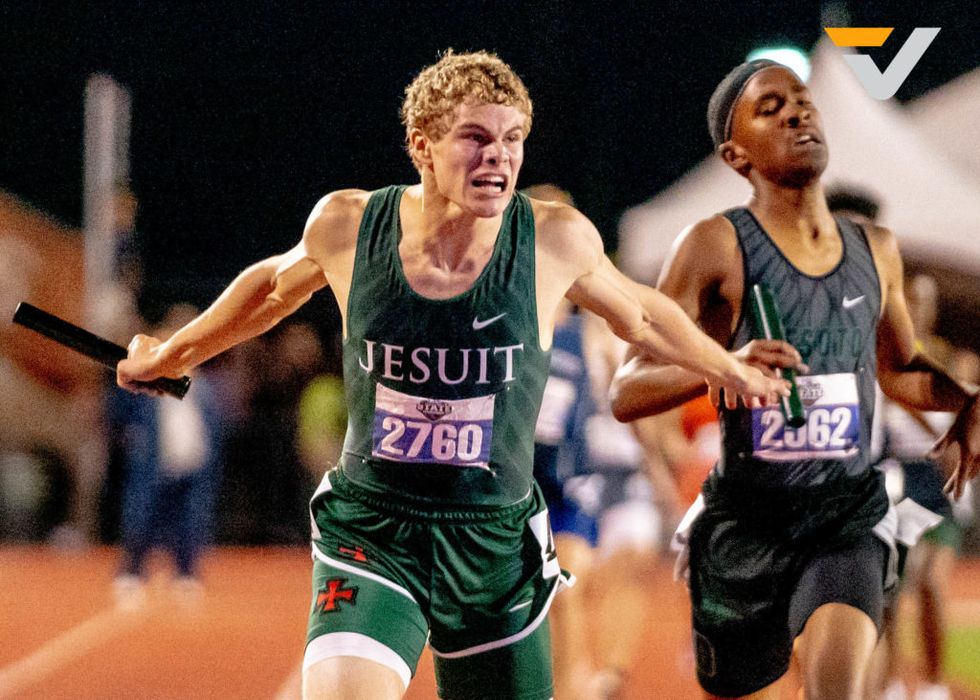 1: Matthew Boling, Strake Jesuit Track

Is there really any surprise with this pick? There shouldn't be. Matthew Boling took the track world by fire this spring and did it on the track and the sand pit. Boling was one of the most talked about track athletes in the country this spring because of his blazing times in the 100-meter dash. At the UIL State Track and Field meet, Boling didn't disappoint. In the long jump he won gold with a leap of 25-feet-4.50 inches, which he got on his second attempt.
Then later came the show.
With him lining up for the 100-meter dash, more than 25,000 fans in attendance rose to their feet and roared as he flew down the track. Boling set a new national record with a time of 10.13, which broke Henry Neal (Greenville HS) record of 10.15 set in 1990. The fastest man in America did it.
Then in the final event of the night, Boling ran the final 400 meters of the 4X400-meter relay in 44.74 seconds.
It was an amazing year for Boling, who hadn't competed in the 100-meter dash for a few years and didn't start running it until Spring Break this year. He was amazing and is the VYPE Male Athlete of the Year.
Keep reading...
Show less