Bradley C. Collier (VYPE)
The battle for the district is in full swing, on both of H-Town's public and private school scenes.
The regular season has reached its midway point in football, and the postseason is looming in volleyball as teams enter round two of district play, so the tension has never been greater. Inevitably, that means audiences should be in for a show, as the stakes continue to rise.
Given that fact, it's time to detail some of the most anticipated matchups coming up, as the race for a district title commences.
...
Langham Creek Lobos v. Bridgeland Bears (Volleyball)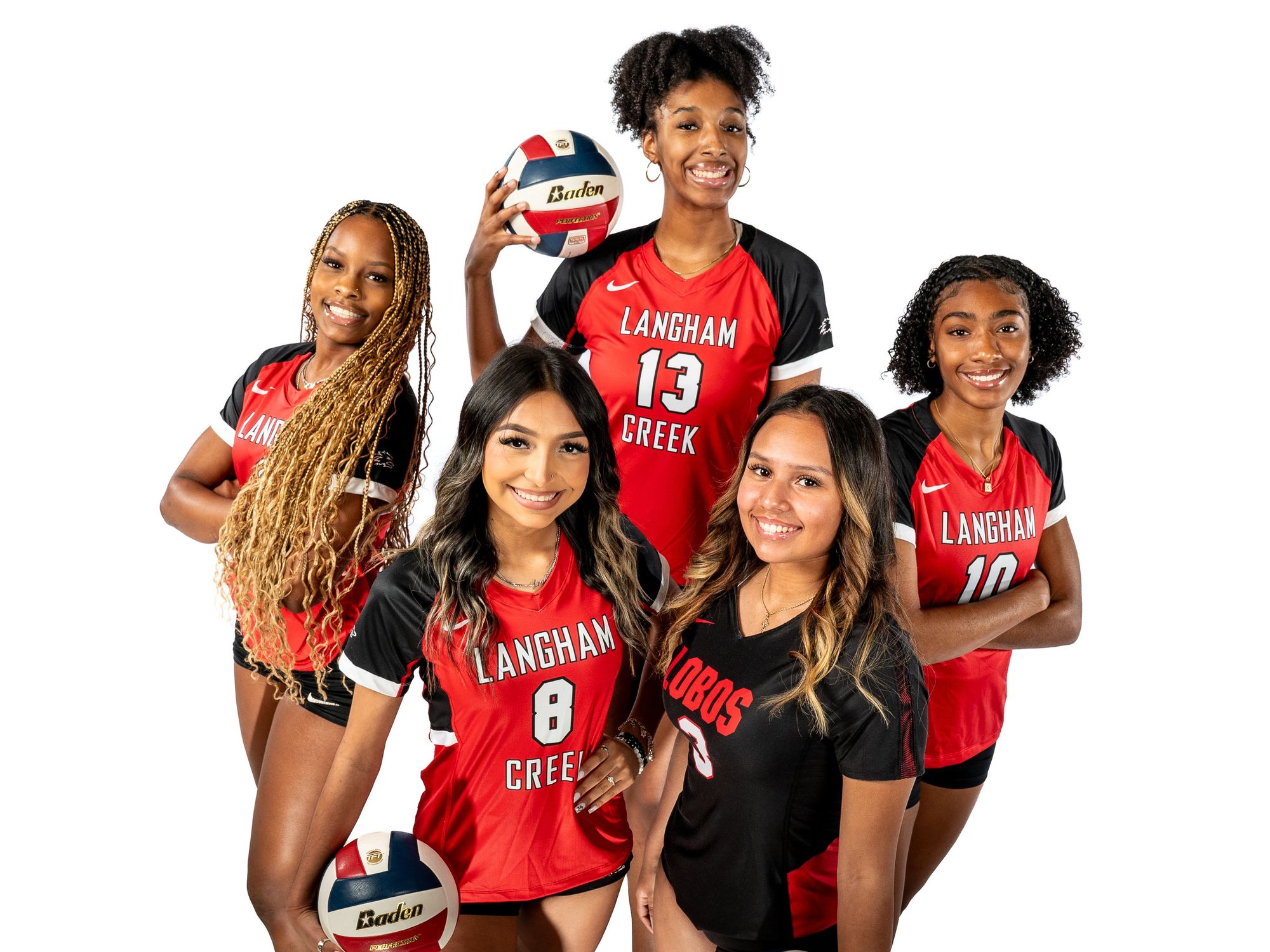 Bradley C. Collier (VYPE)
This matchup will be instrumental to how the remainder of district-play, and by extent, the playoff picture plays out in the coming weeks.
Langham Creek (28-8) currently sits in second place after last week's defeat to Cy Ranch brought the team's district record to 6-1. However, the Lobos have already defeated the Bears earlier in the season, with a tremendous effort to take a 3-2 victory over their division rivals.
As expected, Kennedy Jones (Sr. OH) has been on fire for LC, leading the team with nearly 400 kills on the season, alongside fellow senior Taylor Williams (OH/DS) who is averaging five digs per set (448 total on the season). Paired with fellow stars, Leah Rios (Sr. S) and Jordan Taylor (Jr. MH), the Lobos pack is thriving.
Don't sleep on Bridgeland, though. The Bears (21-11) are right behind Langham Creek, with the current third-place spot (5-2) in the district, and this would be the perfect opportunity to flip the script.
Senior outside-hitters Raylee Schaffner and Nylah Gray are the team's kill leaders, tallying over 300 apiece through the first half of district play. Meanwhile, TCU-commit Alice Volpe (Sr. DS) has been essential to Bridgeland's overall success, considering she's contributed upwards of 500 digs and 100 assists, thus far. Also watch for Lauren Baek (Sr. S) and Grace Wegenke (Jr. S/RS) to make some big plays on Tuesday at home.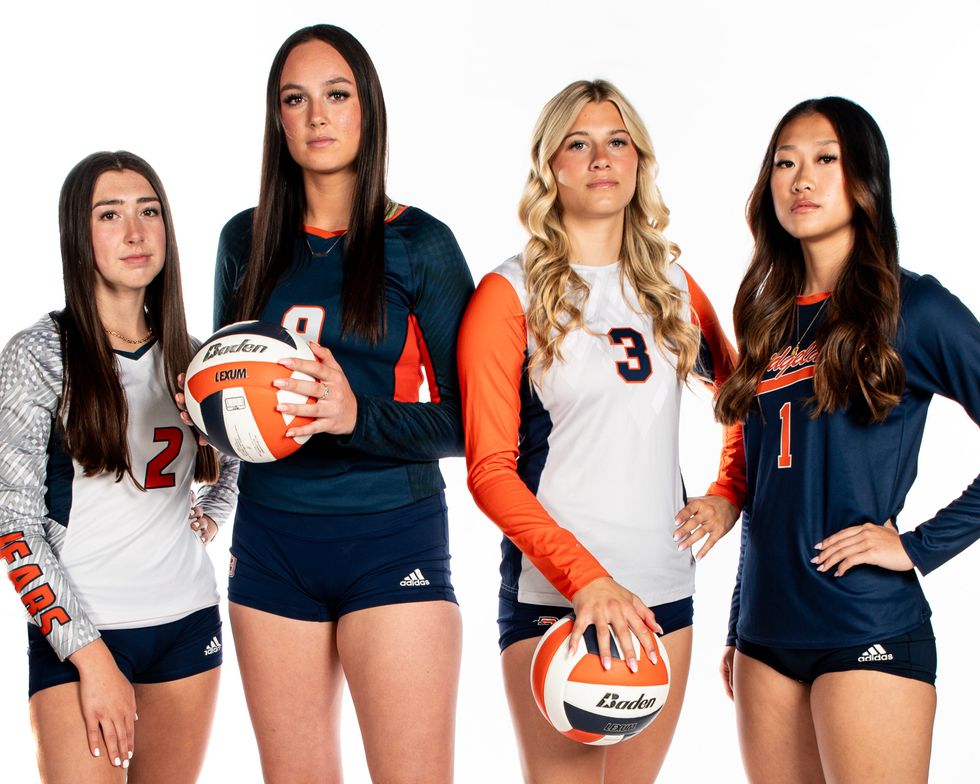 Jamey Wright (VYPE)
North Shore Mustangs v. Summer Creek Bulldogs (Football)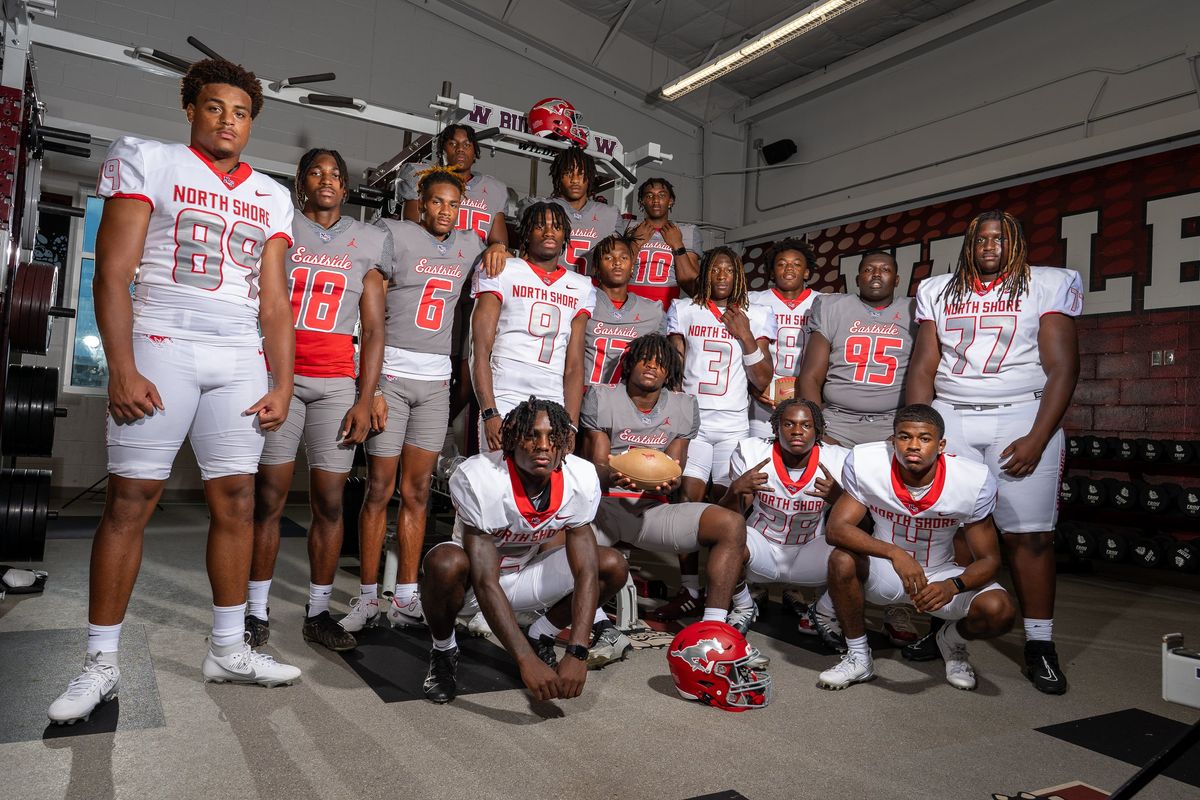 Bradley C. Collier (VYPE)
This is certainly one of, if not the most anticipated matchups of the week. If this Fall has proven anything, it is that District 21-6A is absolutely stacked.
North Shore (5-0) is coming off yet another dominant performance, in which they handed C.E. King their first loss of the season, by an overwhelming score of 42-6. The Mustangs defense remains stout, having only allowed 22 total points within the past four weeks of play, while the offense continues to thrive with Kaleb Bailey behind-center.
The Bulldogs, on the other hand, have been picking up speed since week one. Their most recent game saw them trounce Humble 42-16, bringing their record to 5-0. Tulsa-commit Lloyd Avant (Sr. RB) has been a workhorse for Summer Creek's offense, averaging over 120 rush yards per game, while Kordell Rodgers (Sr. TE) and Caleb Welch (Sr. WR) are the favorite targets in the passing game. Defensively, LSU-commit Xavier Atkins (Sr. LB), Jaylen Carter (Sr. S), and Josiah Pratt (Jr. DT) are among the headliners on the Bulldogs' scary defense.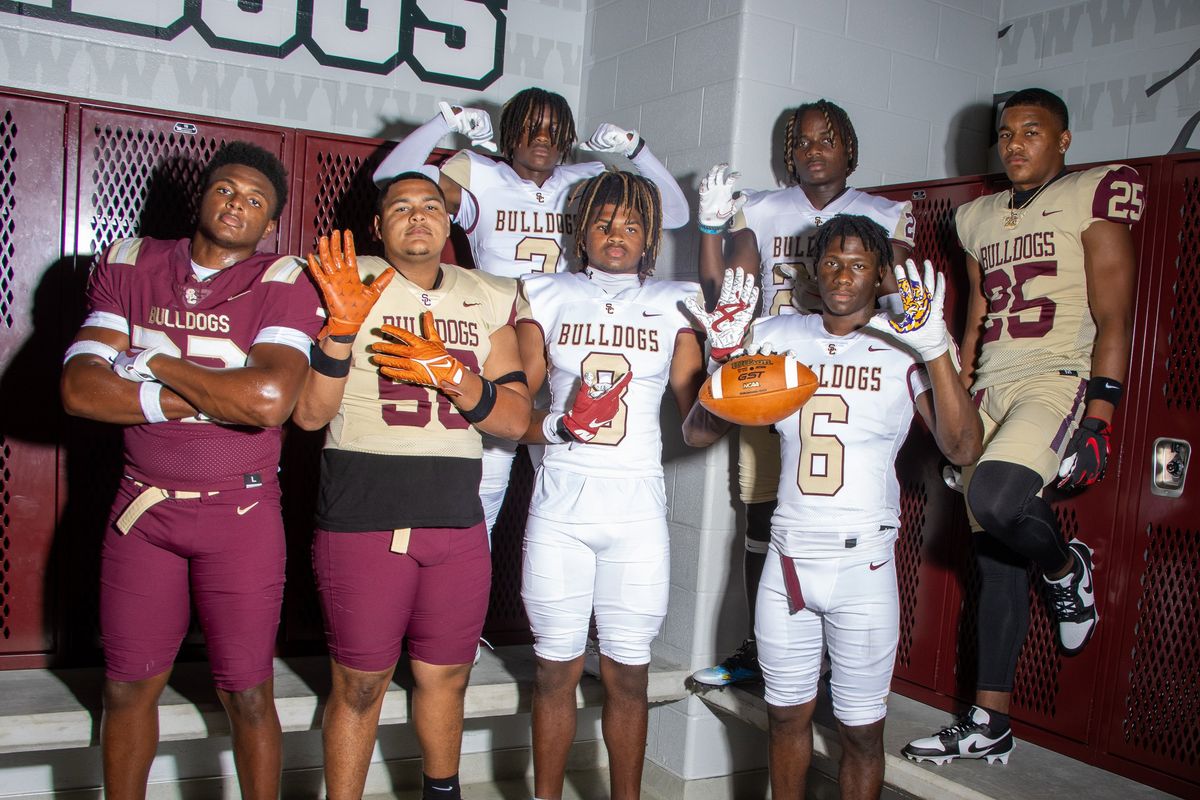 Lorin Cook (VYPE)
Concordia Lutheran Crusaders v. St. Pius X Panthers (Football)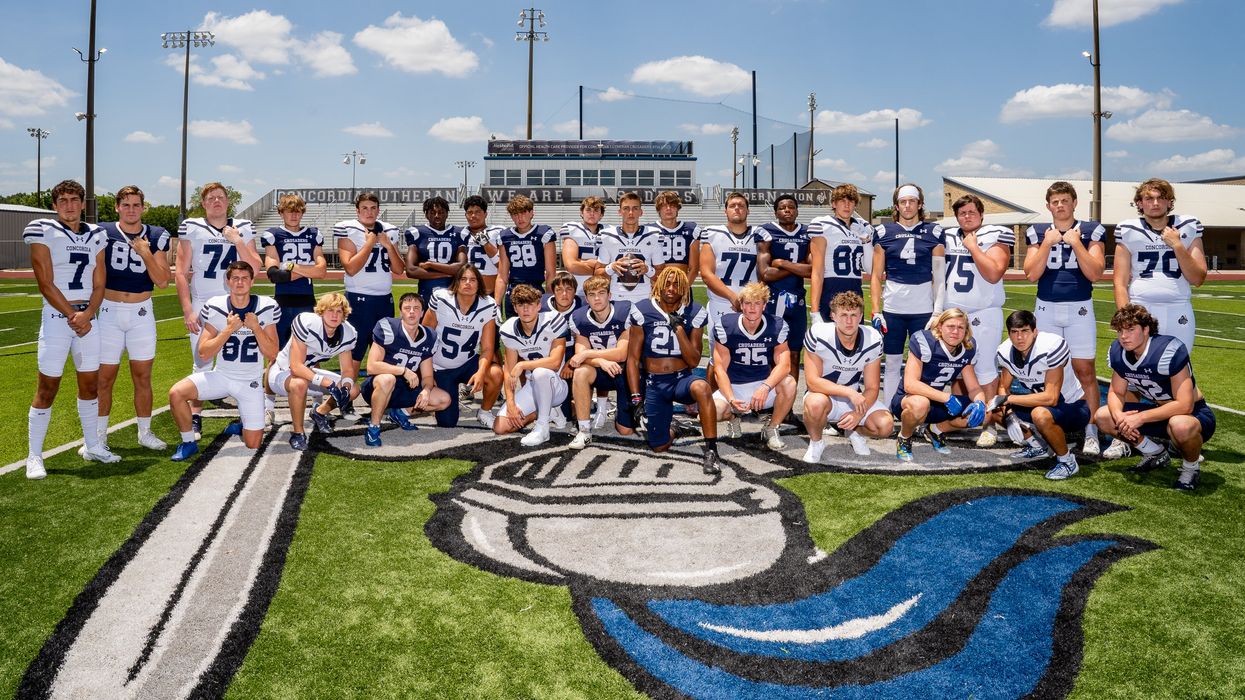 Bradley C. Collier (VYPE
The TAPPS district portion of the schedule is finally upon us, and the storied rivalry between Concordia Lutheran and St. Pius X should make for one heck of opener.
The Crusaders (4-1) are coming off a score-fest against TWCA, in which they outplayed the Warriors to the tune of a 51-37 win. Several of Concordia Lutheran's key playmakers -- Dartmouth-commit Lou Lamar (Sr. RB/DB), Tanner Huckfelt (Jr. QB), Cole Chance (Sr. RB/LB), Jayden Noack (Sr. TE/LB), Ben Hubenak (Sr. DL), etc. -- are plenty capable of putting on a show in front of their home crowd.
St. Pius X (3-3) has experienced a series of ups and down throughout the season, but given their familiarity with the Crusaders, it will be an interesting match nonetheless. Senior RB Joshua Mitchell has been the driving force behind SPX's successes, as he is currently averaging just over 120 yards per game on the ground, while senior linebackers Easton Dean and Nick Woods have headlined the Panthers defense.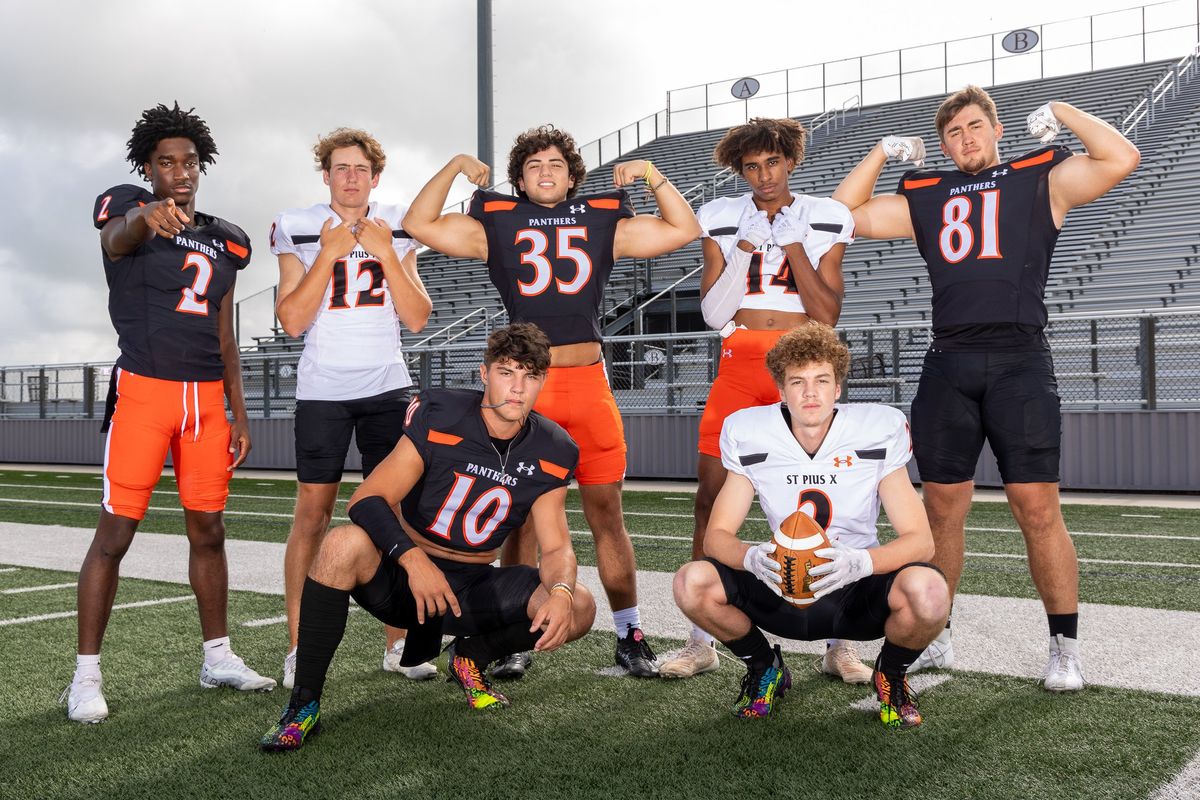 Doug Brown (VYPE)
Deer Park Deer v. Dobie Longhorns (Volleyball)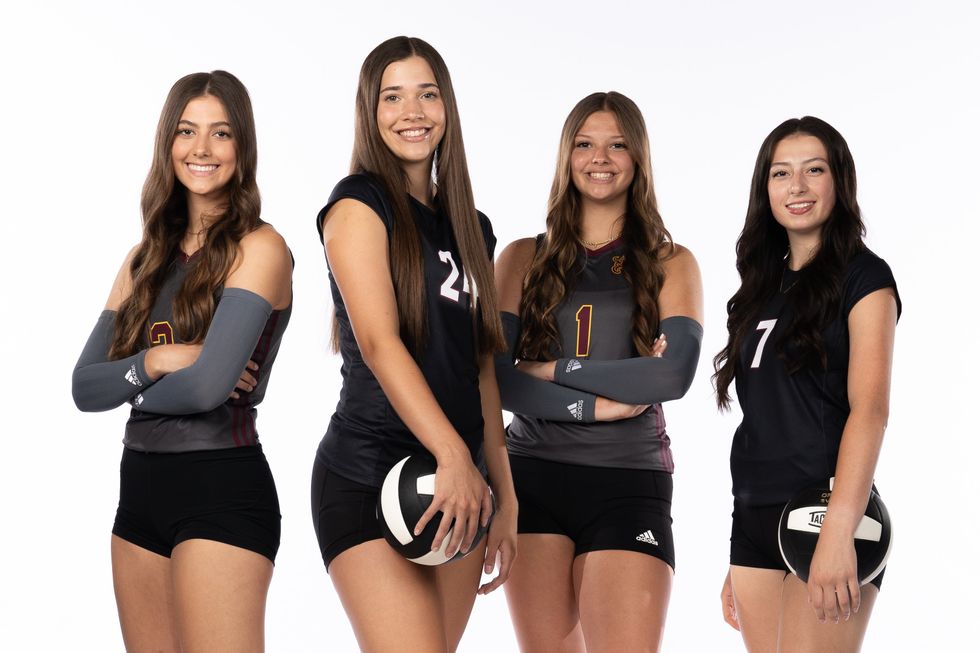 Bradley C. Collier (VYPE)
Deer Park (26-9) is playing as well as one might have guessed, heading into the second round of district play.
Mississippi State-commit Cayley Hanson (Sr. S) and Tatum Busch (Sr. OH) have been the money-makers for the Deer, as both seniors are nearing 300 kills on the season, while Hanson in particular has racked up almost 600 assists and leads the team in serving aces. Other key contributors include the team's dig-leader (495) Erin Goodson (So. L/OH), as well as Cadence Lippe (Sr. S), and junior Mycah Whittemore.
On the Dobie side, the Longhorns are thriving at an equal pace to Deer Park, as they currently maintain a record of 26-6. The only district opponent that Dobie has lost to thus far was Deer Park, so this will be a revenge game for them. Alexa Gonzalez (Sr. S/OH) has bolstered the effort for the Longhorns, leading her team in kills (234) and assists (441). In addition, senior libero Aly Frias (379 digs), Amaya Langellier (Fr. MH), and Arianna Borrego (Sr. S) will also be players to watch for.
The Vandegrift Vipers have emerged as a perennial 6A state power in recent years, and that was made perfectly clear this past Friday against district opponent Manor.
Louisville-commit Deuce Adams (Sr. QB) threw for 6 TDs and a banged up Viper defense allowed just one score – a consolation TD against the reserves with under 30 seconds remaining –as Vandegrift overwhelmed Manor 51-6 on Homecoming Night at Vandegrift's Monroe Memorial Stadium.

Adams (16-21, 273 yds., 6 TDs) connected for two scoring strikes with his twin brother Eli Adams (5-131, 3 TDs), twice more with Sr. All-State candidate Miles Coleman (5-68, 2 TDs), and again with Jr. RB Brendan Fournier.
Additionally, Coleman scored his third career punt return for a TD, as the Vipers raced out to a 41-0 halftime lead. A third Adams-to-Adams connection and a 36-yard Field Goal from sophomore Wiley Olson – promoted from JV due to injury – completed the Vipers' scoring.
Manor Sr. QB Jason Zardavets tossed a TD pass for the Mustangs' only score. However, another major headline was that the Vipers defense limited Sr. RB Titus Petteway -- who's been averaging over 250 yards rushing per game -- to just 74 yards on the night.
Vandegrift (5-0; 2-0 in district) next travels to Dragon Stadium in Round Rock to face McNeil. Manor (3-2; 1-1 in district) will soon host Round Rock.
The Bowie Bulldogs hosted the Austin High Maroons this past Friday night at Burger Stadium, in what would become an instant classic.
After falling behind 14-3 early in the game, the Maroons rallied to a 17-14 halftime score.
The second half was a back-and-forth affair, and despite the heroics of Bowie's breakout sophomore WR Rowen Wells, an Austin High touchdown pass from senior QB Wilder Davenport to Christian Rector (Sr. WR) with 3 seconds left in the game gave the Maroons their first victory of the season, by the score of 31-27.
The Maroons (1-4 overall, 1-2 in district) will look to build on this victory as they prepare to face off against Buda Johnson on Thursday (10/5).
Bowie (2-4 overall, 2-2 in district) is idle this week on a bye, but will get back to action in against district 26-6A opponent Buda Johnson, next Thursday.
Join the #VYPETEAM
Get up to date news from all over the country!