Bradley C. Collier (VYPE)
After earning all-state honorable mention and first- team, all-district honors as a sophomore, Boeker is ready for a breakout junior season that will put him on the recruiting map. His mindset is to also lead TWCA deep into the postseason.
VYPE got the chance to catch up with Boeker before entering district play.
...
VYPE: What drew you to TWCA as a move-in over a year ago?
BOEKER: "I went to Cypress Woods and checked out TWCA. I was like 'wow' when I came. The campus is beautiful, the people are really nice, the teachers are great and the coaches really care about you. It kind of feels like the size of a public middle school, where everyone knows everyone."
...
VYPE: What made you get into football in the first place, and what's compelled you to keep going with it?
BOEKER: "When I was about seven, I played flag football with my friends because they started a team. I was always pretty good, so my parents told me I should play tackle football. I was going to quit at one point, because I stopped being as good. Then I started putting in the work and really could see my improvement. Now, I'm here."
...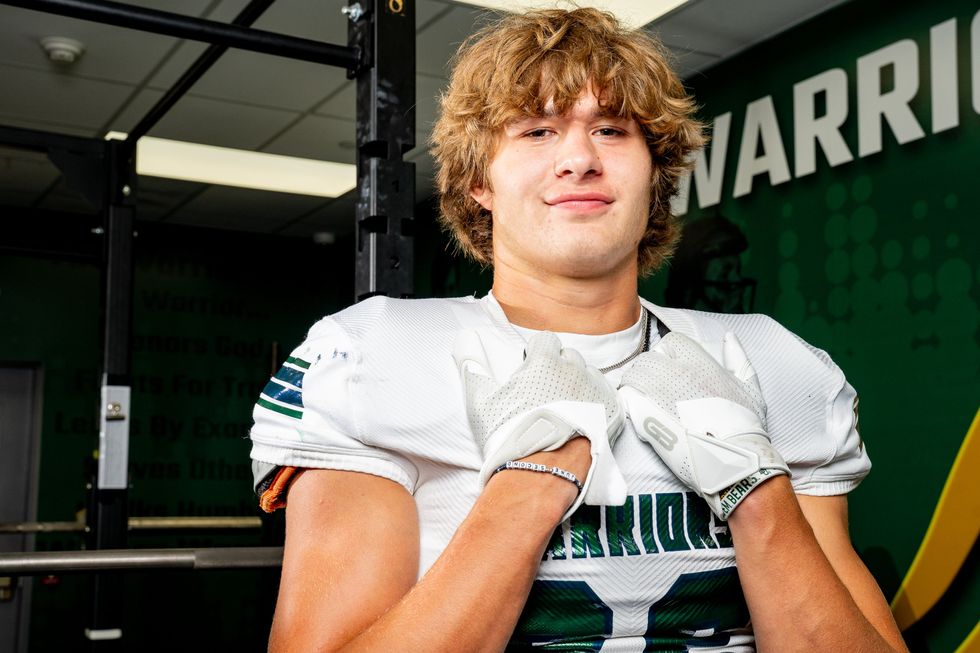 Bradley C. Collier (VYPE)
VYPE: Who do you like to watch to better your game?
BOEKER: "I watch a lot of high school linebackers around Texas. I watch Justin Williams of Oak Ridge to see how he approaches the position. In college, I love to watch Clemson's Barrett Carter and the Colorado Buffs."
...
VYPE: What do you want to study when you get to college? What career can you see yourself potentially pursuing one day?
BOEKER: "Every kid's dream is the NFL, so I'm going to continue to pursue that as long as I can. I can definitely see myself doing something in the engineering field, because I have a really good mind for math. If not that, I might go into law. I like to debate with people."
...
VYPE: I'm sure football and school take up a lot of your time. So, what do you do to take the edge off?
BOEKER: "I mostly just hang out with my friends. They always find a way to keep me cool – keep me happy and having fun."
Join the #VYPETEAM
Get up to date news from all over the country!