In Aldine ISD, the kings and queens of the district when it comes to the cross county course have been the athletes that don the MacArthur red.
But it is a new year and there is always fresh competition. Below, VYPE breaks down the three big things to watch when it comes to cross country in Aldine ISD as they run their way deeper into the 2021 season.
Running for Another Title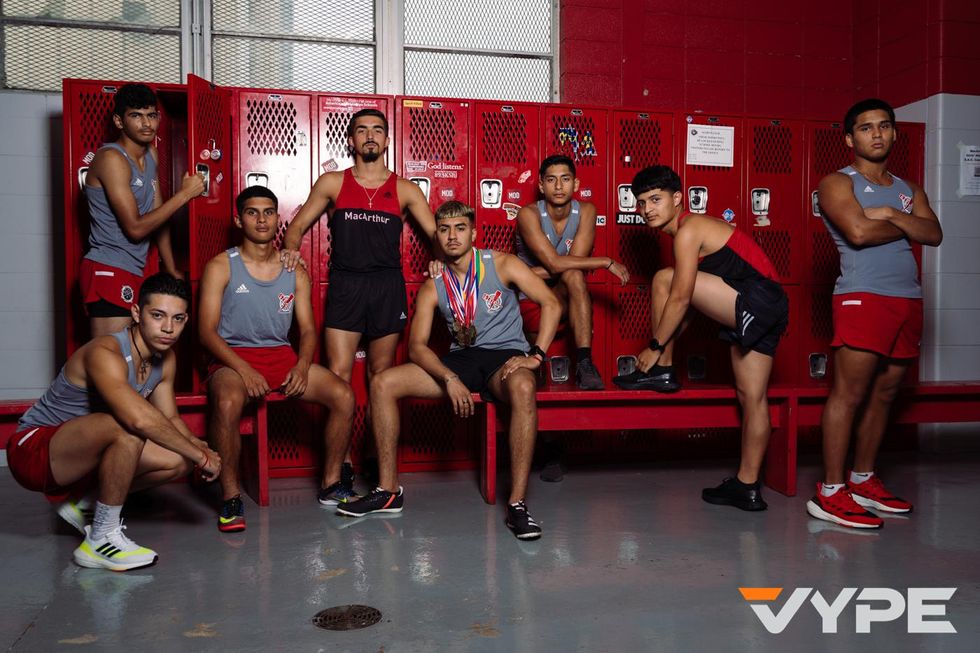 Cross Country is MacArthur's thing. The boys were dominant at the District 14-6A Championships a year ago. The top five finishers for the meet were from MacArthur. Giovanni Silva led the group with Jay Laboy and Jesus Montoya all right there with him. Emiliano Flores finished fourth and is set to return in 2021. This group finished with 15 points, blowing the rest of the competition out of the water and winning the district title by nearly 60 points. Their JV also ran impressively well with Eduardo Espinoza stepping up and winning that three-mile race.
The Doyle Crew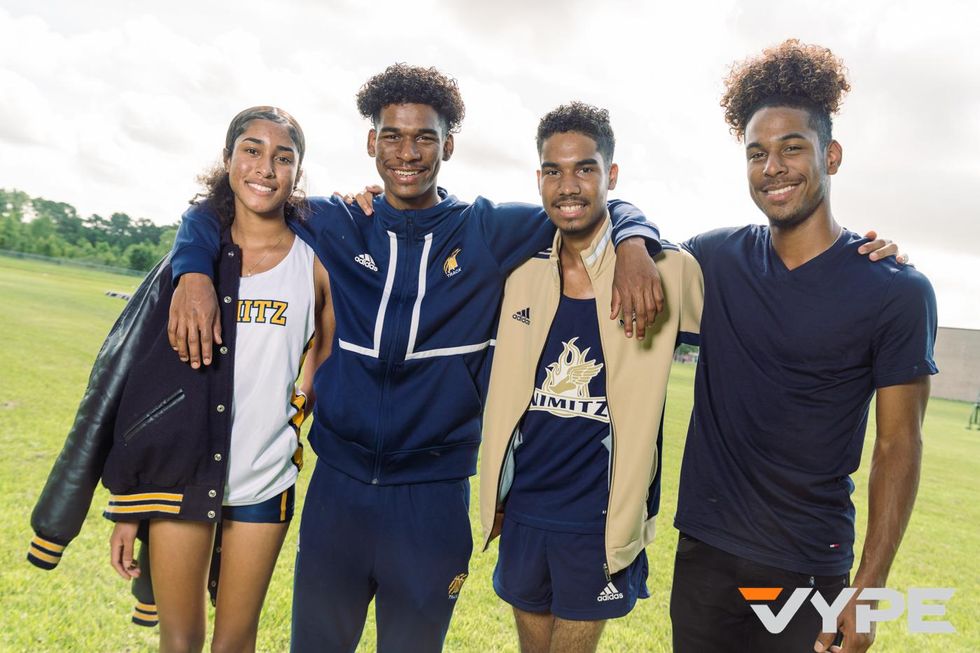 Alex Doyle graduated last year from Nimitz HS and is set to start his collegiate career this fall. But he left some siblings behind. Byron Doyle finished 10th a year ago (18:12) and Jonathan Doyle was just a couple steps back in 15th (18:55) at the district race. Watch out for little sister Alysia Doyle, who enters this year as a sophomore, in the girls' race this fall where she could make a name for herself. The Doyle crew will rock the Nimitz gear for the next, count them, three seasons.

Names to Remember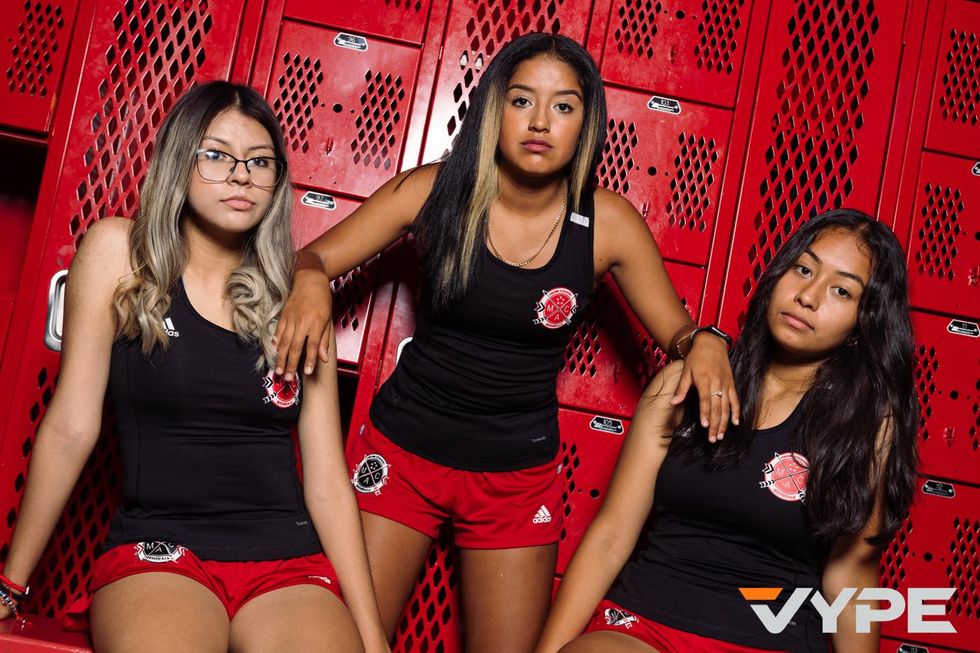 Here are some other names to remember. On the boys' side, Xavier Graham will carry the torch for Aldine Davis on the course this fall. Samantha Perez is the leader on the course for MacArthur girls after taking 10th at the District meet a year ago with a time of 24:18. Julieta Vega will be right there with her after taking 12th. The MacArthur crew brings back a lot of experience from a year ago and will have a shot at a run at the title but will have to fight off Spring.

A Look Back
Last season was a pretty successful one for Jay Fair and Rockwall-Heath. The Hawks went 10-4 on the season (5-1 in district play) to finish second in their district. Going four rounds deep in the playoffs, the Hawks and Fair showed their muscles all season long before eventually falling to a strong Cedar Hil team in overtime. With such a great season in the books, it's fair to ask: what was the secret of success for Fair and the Hawks? Personally, for Fair, it came down to the reliability in his team. "Trusting the work and the process," said Fair. "Having a great quarterback, coaching staff, and o-line helped a lot." As far as the team? Fair believes it comes down to relationships. "It really felt like a brotherhood and that pushed us through the season."
It's easy to have great memories when you count your teammates as family and continue to work hard together towards a shared goal. Fair says his favorite memory comes from last season: "Definitely making it to the fourth round with the guys and working hard for it."
A Senior Season
The 2021-22 season is already underway and Fair has posted great stats so far. Fair has tallied 297 yards and two touchdowns on 15 catches. As he is of to a great start, Fair's personal goal this season is simple: "State championship and a healthy season." Fair went on to say that the teams goals are the same: win a state championship and "build an even stronger brotherhood."
It wasn't difficult for Fair to stay focused during the long offseason. The senior credits the coaches with the ability to keep the athletes on track on and off the field. "The coaches have a really good offense program," said Fair. "So it's easy to stay focused when you see results. WE also have two of the best trainers in the area: D-Rob aka David Robinson and the Official Flight School aka Coach Rob."
With district play coming up, Fair looks forward to a successful, healthy season and hopes to end it at the top with Rockwall-Heath. His mindset as he heads into the games this season is to continue to grow and "be better as a unit than last year."
A Bright Future Ahead
Fair certainly has a bright future in store. The senior is committed to the Auburn football program and says there were lots of factors that went into choosing the school. "It feels like home," said Fair. "Auburn has a great program on and off the field."
Fair hopes to major in business during his time at Auburn.
Coach's Take
VYPE also had the opportunity to talk to Rockwall-Heath Football coach Mike Spradlin who had only good things to say about Jay Fair and his impact on the team. "[Jay is a] fantastic young man. He has a tremendous work ethic and practice habits backed up by tremendous talent. He's a two-year captain who is a great leader on our football team," Coach Spradlin told VYPE DFW. "Jay is the real deal in every aspect. He is truly motivated to be the best he can be on and off the field."
Fun Questions
Who is your favorite professional sports team?
"This may sound weird, but I actually don't have one."
Who do you look up to as an athlete?
"Even though he's a basketball player, I look up to Kevin Durant."
If you could go to dinner with one person (dead or alive) who would it be? What would you hope to talk about?
"I would go to dinner with Kevin Durant just to talk to him about overcoming adversity and how he stayed motivated."
Photo by Justin Hartojo
Goose Creek Memorial made the playoffs for the first time since 2013 last year. Shannon Carter enters year three of leading The Patriots as they aim to "Plant The Flag" in 2021 by making it back to the postseason and getting the first playoff win in program history.
The Patriots are off to a 1-2 start to the season and face Galveston Ball on Friday. We caught up with Carter prior to the beginning of the 2021 season. This article appears in the VYPE 2021 GCCISD Fall Edition.
...
VYPE: As you enter year three, do you feel your program and culture taking hold?
CARTER: Year one it was "Speak Victory", last year we wanted to "Wake'Em Up" and this year it is "Plant the Flag". To me we're saying we are here, operating on all cylinders and a program that needs to be reckoned with.
VYPE: How did you all come up with "Plant the Flag"?
CARTER: My wife, Gretchen, did. We were sitting there talking one night and I was like 'What should our motto or war cry be this year?'. She said 'Plant the Flag'. My wife is a great coach's wife and she gets credit for the slogan this year.
VYPE: What does "Plant the Flag" mean to you?
CARTER: For me, it's nothing at all close to war. I am a history major, and I know symbolically what that means from teaching World War II. The flag is very symbolic that we're staking our claim. So, that's what it means to me. We don't want last year to be an anomaly; we want that to be every year and we want to build off last year.
VYPE: What's the next step for your program?
CARTER: I think all of us we're scared of success. When you're fighting to hit a target and you haven't hit it, you stay motivated. But then what do you do when you hit that target? We want to be a playoff team again and we want to win the first playoff game in school history. That's our mark, hopefully we hit it.
Players to Watch
Mason Duke (QB)
Josiah Rice (OLB)
David Pierre (OLB)
Jayson Gipson (TE)
Riley Banks (OT)
Ethan Dyson (OT)
LaJewel McGilbray (ILB)
Join the #VYPETEAM
Get up to date news from all over the country!