Photo Courtesy of Coach Jason Fanning
The Woodlands' soccer is back and dead-set on returning to the postseason. Only, this time around, the Highlanders have no intention of going home without a trophy.
The Woodlands boys' soccer program enjoyed a tremendous season going 16-1-2, earning them the title of District Champions (10-0 in District). This was followed by a postseason campaign that saw the Highlanders become Regional Champions, before being defeated in the State Semis by the soon-to-be State Champs -- Lake Travis.
After coming so close to earning their first 6A State Title, the Highlanders are prepared to resurge as the new season begins. Leading the Highlanders is coach Jason Fanning.
"With last year's team's success, it kind of demonstrates what happens when you buy into a program and its beliefs," said Fanning. "Whatever goals these players set for themselves, can be achieved. The great thing about our community is that we have really high expectations. I feel, from a coaching standpoint, that we can never set the expectation too high. Our kids relish that opportunity to push themselves to achieve things they didn't realize they could."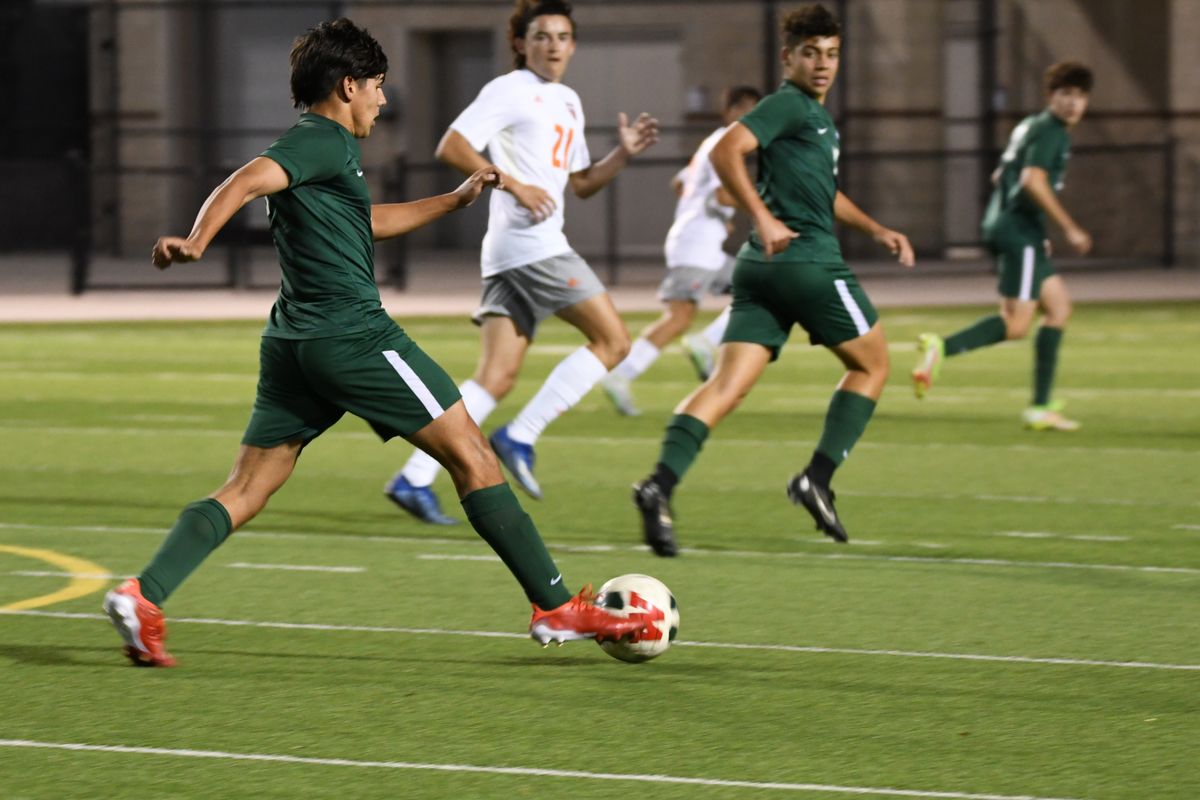 Photo Courtesy of Coach Jason Fanning
Despite several of last year's players graduating during the offseason, several key returning players. Team captain Reinaldo Perera, will be expected to direct the younger talent on the pitch.
"He [Perera] is going to be a really big player for us," Fanning said. "He's a senior forward who's entering his third year on varsity. I think he's got a lot of potential to contribute in a bunch of different ways. He's a top-level competitor and I think the team will feed off of that."
Another player to look out for is junior center back Rodrigo Checa, who has quietly become a standout among the skilled Highlanders roster. He was a part of last year's team but did not play. Despite that, Checa's ability has shown through the preseason prompting the players to elect him as one of the team's captains.
"It's been about seven years since we've had a captain who wasn't a senior," said Fanning. "Because of the unlikeliness of it, that gives you an indication of what kind of person and player he is. He's a fantastic player."
Talent makes the team. But, according to coach Fanning, the community aspect of TWHS Soccer is what will drive the young men to success.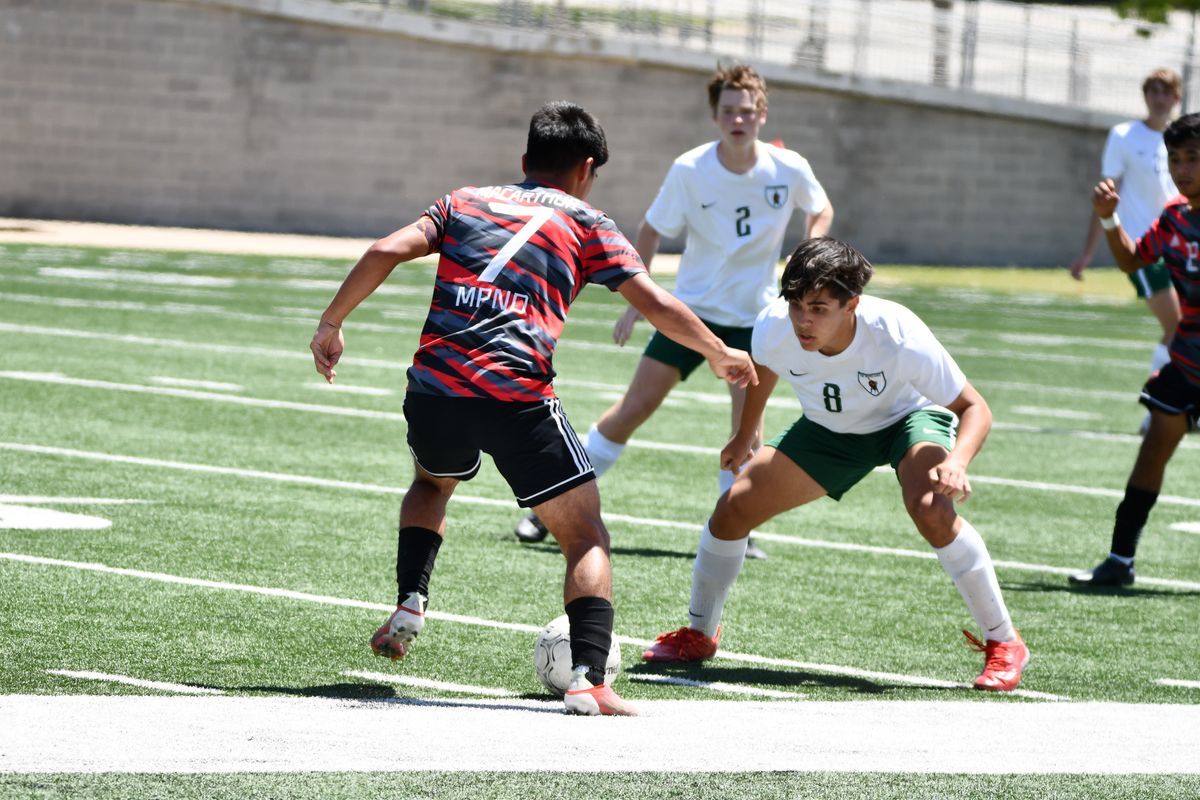 Photo Courtesy of Coach Jason Fanning
"We're trying to create a high school experience for the guys," Fanning said. "But that doesn't always have to do with what goes on the field or in practice. We do a lot of community outreach where we volunteer our time with a couple of projects in the fall and spring (including working for the Montgomery County Food Bank every MLK Day). We like to think that our program isn't just about soccer, but about shaping young men to understand their role in the community and how they can impact other people's lives."
Coach Fanning and TWHS will anticipate another stellar season. Highlander soccer begins their campaign for another trip to the postseason when they face Seven Lakes on December 30th at 7:30 pm in their first game of the regular season.
Bradley Collier (Vype)
THE ROSEHILL CHRISTIAN EAGLEVOLLEYBALL PROGRAM HAD TWO GOALS GOING INTO THE SEASON– GO UNDEFEATED AT HOME AND WIN STATE.
The Eagles dominated TAPPS District 5-3A, going undefeated at home. So, who else did they play in the Eagles' Nest? The Class 5A State Champs Fort Bend Christian Academy – win. Traditional power Second Baptist School – win.
"We wanted to load up our preseason schedule with tough teams so we would be ready for the playoffs," Mallory Jacks said. "We came into the season returning a bunch of juniors and seniors and they knew my expectations for them after last year."
Jacks took over the program early last season when coach Jessica Gehrke was diagnosed with leukemia. Jacks led the team to the second TAPPS State Final Four in school history before losing to her alma mater Round Rock Christian Academy."
These girls have a good time… and winning is having a good time," she laughed. "But we won't just be happy to be at the State Final Four this year. We know we belong there and want to win it ."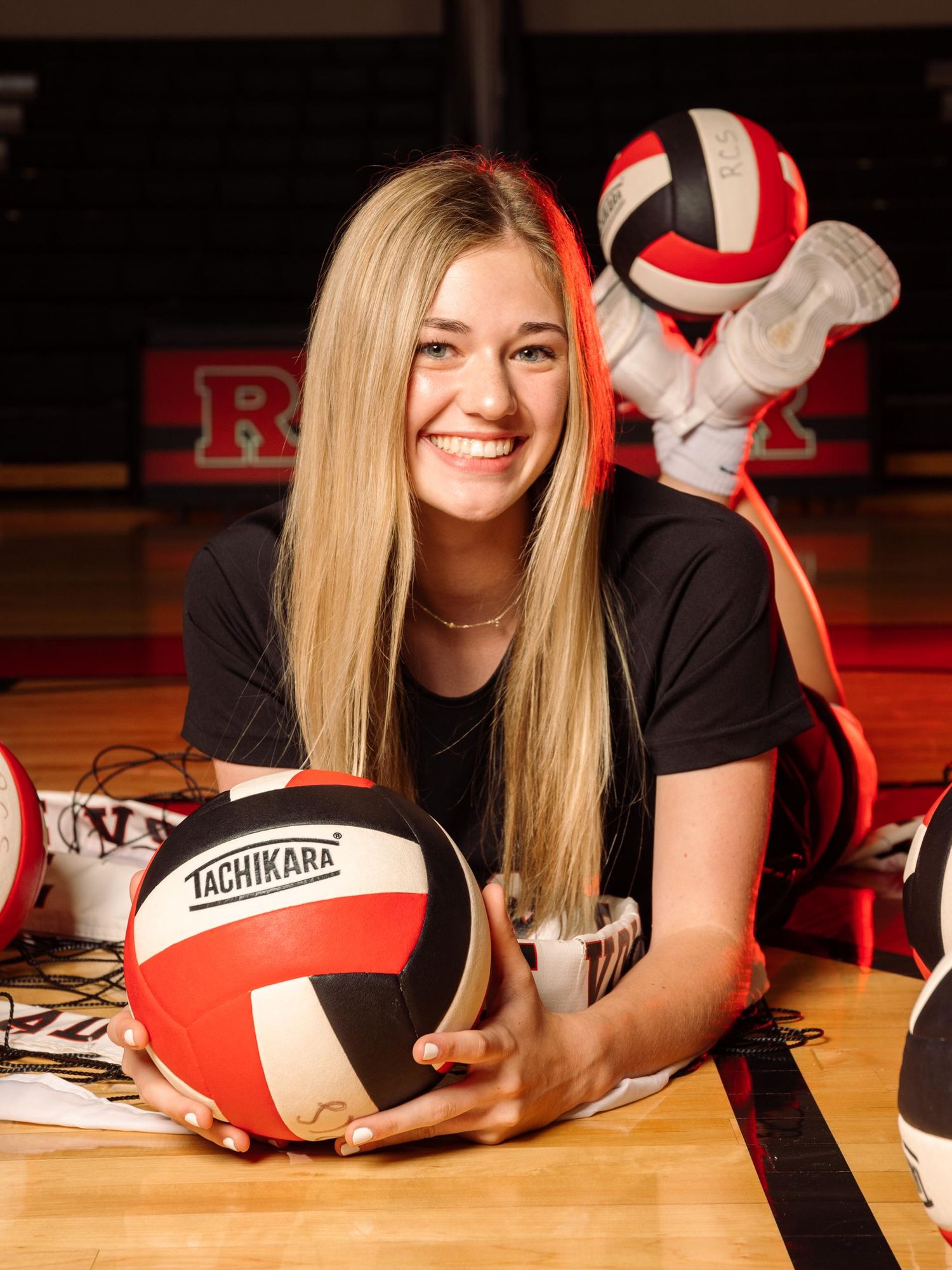 Savannah Jennings Bradley Collier (Vype)
The straws who stirred the drink for Rosehill Christian were senior captains Savannah Jennings and Brylee Kobza.
"Those are my girls," she said. " They were my coaches on the court. Savannah was our setter and Brylee has been a four-year starter at libero. We had the best hitter in the district in Kaleigh Frazier and Keely McNeill was one of the smartest setters I've ever had."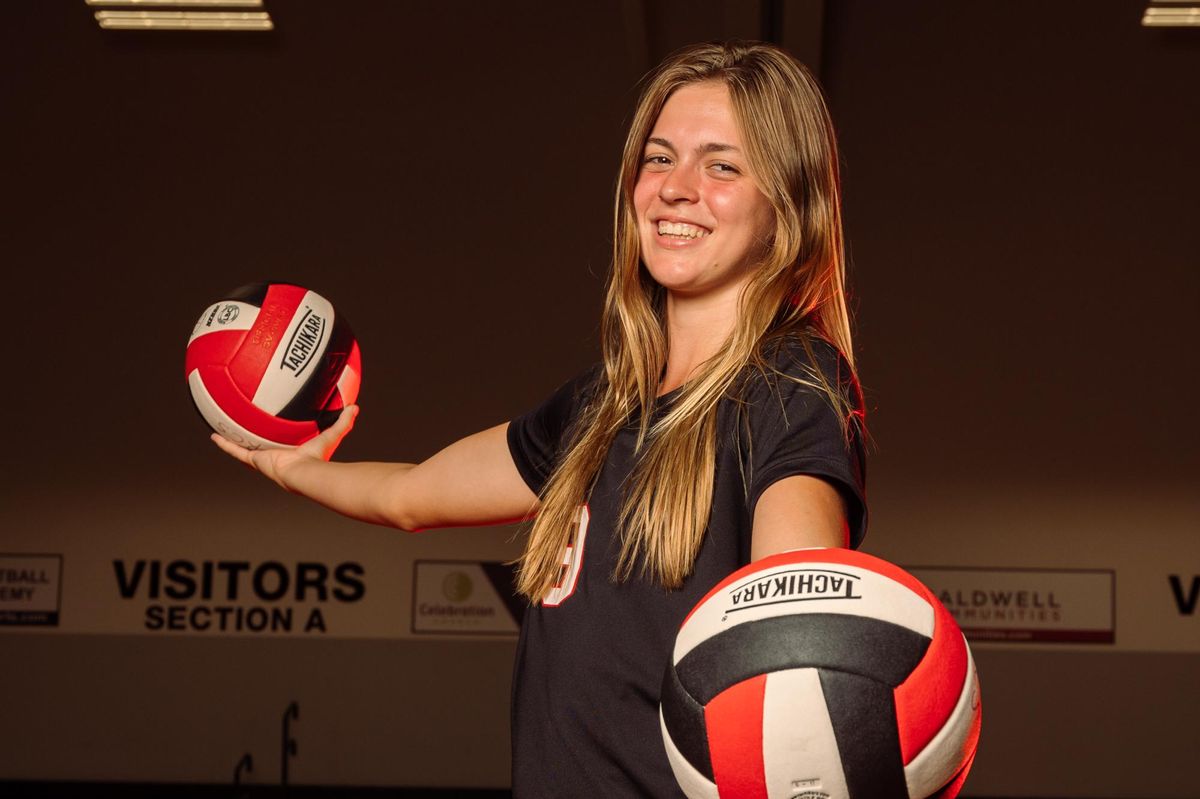 Mercy Freeman
In the middle was superathlete Mercy Freeman. She is a five-time State gold track athlete and basketball starter.
Jacks, who played at the University of Louisville and Angelo State, connect with her team. As a young coach, she knows what she wants to teach her young women and how to treat them on and off the court.
"Look, we have practices that are short, focused, and fun," she said. "Girls are dealing with a lot of stuff and volleyball can be their safe haven. We also needed to save their bodies as we went through the season. I hold them to a very high standard of character and ask for maximum effort. That's it. The rest should be building great relationships inside our locker room and having fun."
Having played for a small, private high school , Jacks also understands the challenges of multi-activity athletes.
"I love that our students are so well-rounded," she said. "Yes, we may run into scheduling conflicts but that's okay. I had a student at a State One-Act Play Competition during the day who rushed over to play a Regional playoff game at night. It's good. Our kids like winning and are willing to work hard in school and in competition – whatever that might be. It's built into the culture here."
Join the #VYPETEAM
Get up to date news from all over the country!