Jamey Wright (VYPE)
OVER THE PAST FEW YEARS, CLEAR BROOK HAS BEEN THE CROWN JEWEL OF CLEAR CREEK ISD GIRLS' BASKETBALL.
Rezia Castillo has been at the center of the Wolverines' success. Castillo enters her junior year having already earned District 24-6A MVP honors each of the two seasons, including a Newcomer of the Year selection as a freshman.
She has played well beyond her age and she has her sister to thank for that.
"It all began probably when I was in first grade," said Castillo. "I have an older sister who played, and I'd go to her practices. I was on the sidelines, doing what they were doing, even though she's six years older than me. I've kept playing just because it's fun and I wanted to stick with what I loved. It has been my life ever since."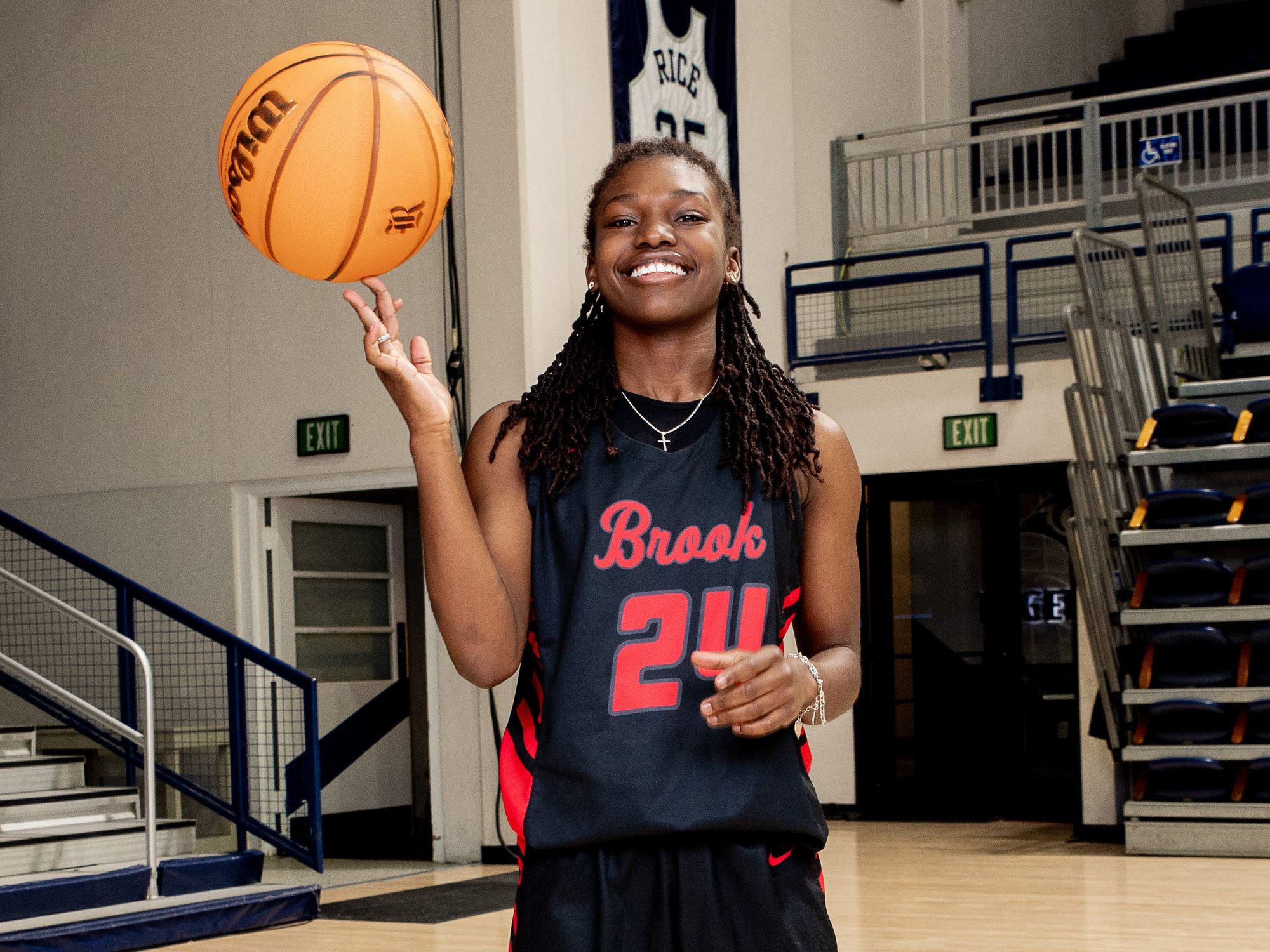 Jamey Wright (VYPE)
What sets her apart from the pack is her unquestionable unselfishness on the court.
"I'd say my greatest strength is how I get my teammates involved," she said. "Whenever the people around you get to contribute and enjoy themselves, I always think that's what makes basketball more fun. As the point guard, that's kind of my job, but it's nice being the one directing that."
Basketball can be a full-time gig. So, what does the Clear Brook guard do to take the edge off?
"With my personality, I think people might be surprised but I actually really enjoy reading," Castillo said. "I could do that for hours at a time. I like anything fiction – realistic fiction, mystery, romance books. Colleen Hoover is one of my favorite authors. Everyone's into technology now, but reading is still one of my favorite things to do."
Clear Brook finished as undefeated (12-0) district champs a year ago, before subsequently advancing to the Regional Quarterfinals thanks to the efforts of Castillo and fellow junior guard Kamryn McLaurin. They each scored nearly 400 points on the year.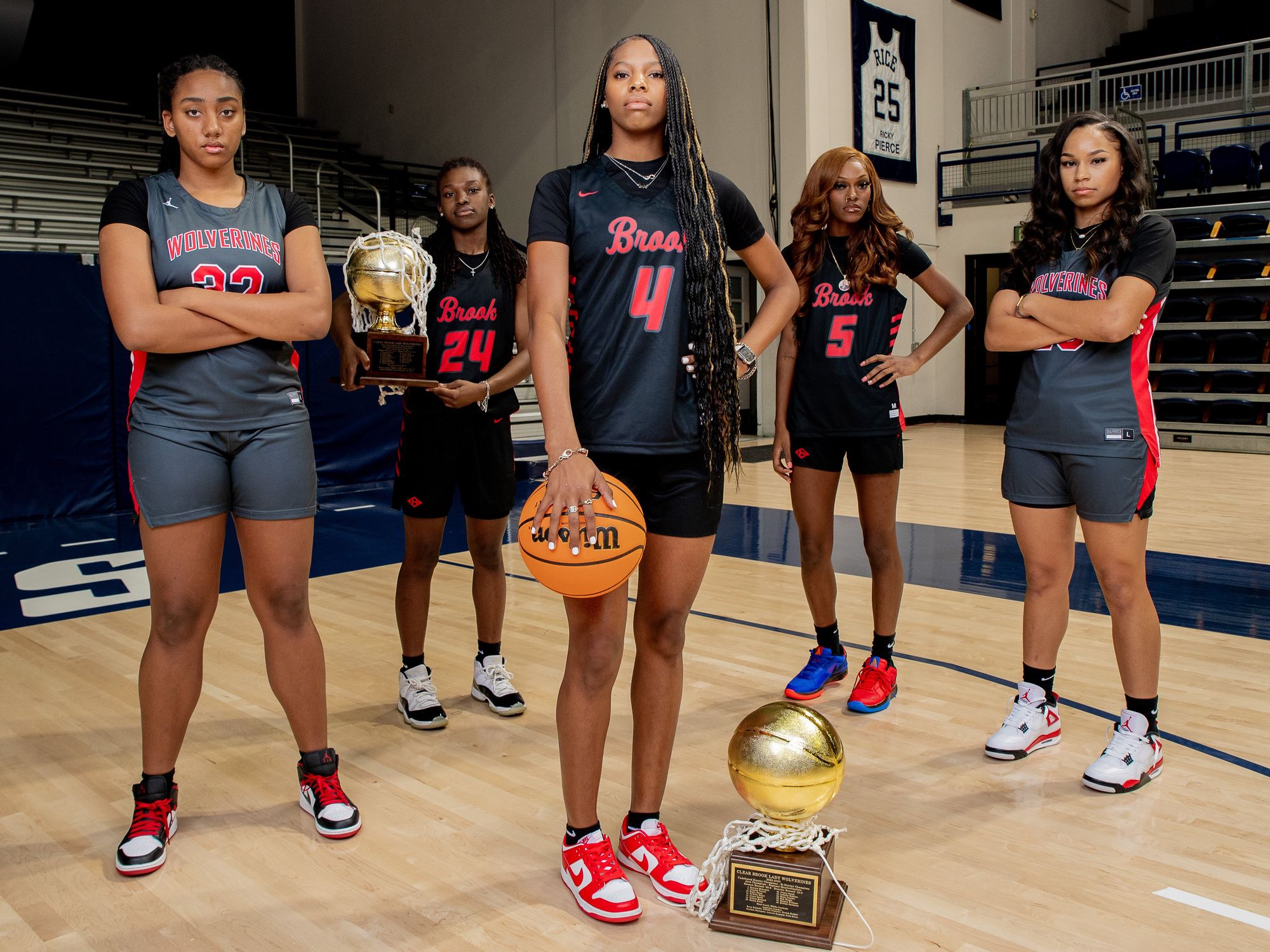 Jamey Wright (VYPE)
So, what's it going to take to repeat that effort?
"This year is really going to be about digging in and being willing to put in the work," said Castillo. "In previous years, our season really started over the summer, so we're already in that process. But, when we take to the court, we're going to have to work hard and play for each other."
With Castillo running the show alongside McLaurin, it could be the Year of the Wolverine.
By Bradley Collier
WOMEN'S BASKETBALL HAS EXPLODED IN POPULARITY. THE STYLE OF PLAY IS ATHLETIC AND SKILLED, AND THE PERSONALITIES ARE HUGE, LED BY LSU'S ANGEL REESE AND HAILEY VAN LITH, IOWA'S CAITLIN CLARK AND THE CAVINDER TWINS, FORMERLY OF MIAMI.
THE SOCIAL MEDIA INFLUENCE IS MASSIVE, BUT WHO WILL BE NEXT?
HOUSTON IS HOME TO SOME OF NATION'S TOP GIRLS BASKETBALL PLAYERS, WHO COULD BECOME THE SPORT'S NEXT BIG THING.
...
VYPE's TOP 30 PROSPECTS
1. Justice Carlton, Seven Lakes, Texas
2. Me'Arah O'Neal, Episcopal, Florida
3. Ayla McDowell, Cy Springs, 2025
4. Zachara Perkins, Summer Creek, Rutgers
5. Aniyah Foy, Cinco Ranch, Texas
6. Nataliyah Gray, Alief Taylor, 2025
7. Ma'Riyah Vincent, Cy Springs, Missouri
8. Timya Grice, Katy Taylor, Arizona State
9. Gwendlyn McGrew, Pasadena Memorial, North Texas
10. Heather Baymon, Langham Creek, Texas State
11. Nicolette Polocheck, Memorial, UC-San Diego
12. Madison Bob, Hightower, Sam Houston
13. Shun'teria Anumele, FB Austin, St.Louis
14. Melinda Winston, Hastings, Georgia Southern
15. Aniah Alexis, Cy Lakes, Rice
16. Andrea Sturdivant, FB Austin, 2025
17. Kimora Lopez, Seven Lakes, Morgan State
18. Christin Callens, Klein Collins, St. Mary's
19. Kennedi Alexander, CE King, Tulsa
20. Brooklyn Alexander, CE King, Tulsa
21. Margan Allen, Legacy Titans, 2025
22. Bree Riley, Grand Oaks, 2025
23. Rezia Castillo, Clear Brook, 2025
24. Ruke Ogbevire, Fulshear, 2025
25. Taylor Jones, Oak Ridge, Bethany College
26. Neso Anisiobi, Westside
27. Kamryn McLaurin, Clear Brook
28. Mallory Lehmann, Tomball, 2025
29. Janessa Tennison, Montgomery, 2025
30. Helen Byrd, Friendswood
The Huntsville Hornets shut down Austin LBJ's offense and ran over, around and through the Jaguars' defense en route to an impressive 54-28 Area Round victory this past Friday nigh at Waco ISD Stadium.
Although the Hornets raced out to a commanding 20-0 lead seconds into the second quarter, the Jags slowed the bleeding, allowing just one more score before halftime to trail 27-0. However, Huntsville quickly scored after returning the second half kickoff to the Jaguar 2 yard-line, eventually building a 40-0 lead before LBJ finally put points on the board.
LBJ junior quarterback Ari Scott (22-30, 213 yds, 3 TDs, 2 INTs plus a rushing TD) posted a decent night but he was the extent of the offense as Huntsville stuffed the Jags' rushing game early.

Huntsville improves to 7-5 on the season and move on to face Randle in the Regional Semifinals. After an 0-3 start in non-district, Coach Joseph Raul's Jaguars had won eight straight games including last week's Bi-district win over Pflugerville before Friday's season-ending loss. LBJ closed out the season at 8-4 overall and at 7-0, the undefeated champions of District 12-5A-2.
Join the #VYPETEAM
Get up to date news from all over the country!