VYPE Media would like to thank the families, friends, and players of POLL for allowing us the opportunity to livestream the semifinal and championship matchups for the PeeWee, Junior, Minor and Major divisions. Scroll below the advertisement to find the full lineup & click your matchup to watch live and archived replays.
Bradley C. Collier (VYPE)
At long last, the culmination of the TAPPS Baseball season is finally upon us.
Following an exhilarating series of postseason bracketology, several of the big names--Concordia Lutheran, Second Baptist, and St. Thomas--in private school baseball are rearing for the chance to cement their legacy into the TAPPS history books.
With the TAPPS State Tournament (Divisions I & II) on deck, fan-bases will be at the edge of their seats when their respective ball clubs face off in Arlington this upcoming week.
H-Town Private School Standouts: Luke Pettitte (Sr. 3B/P)--Second Baptist School
Bradley C. Collier (VYPE)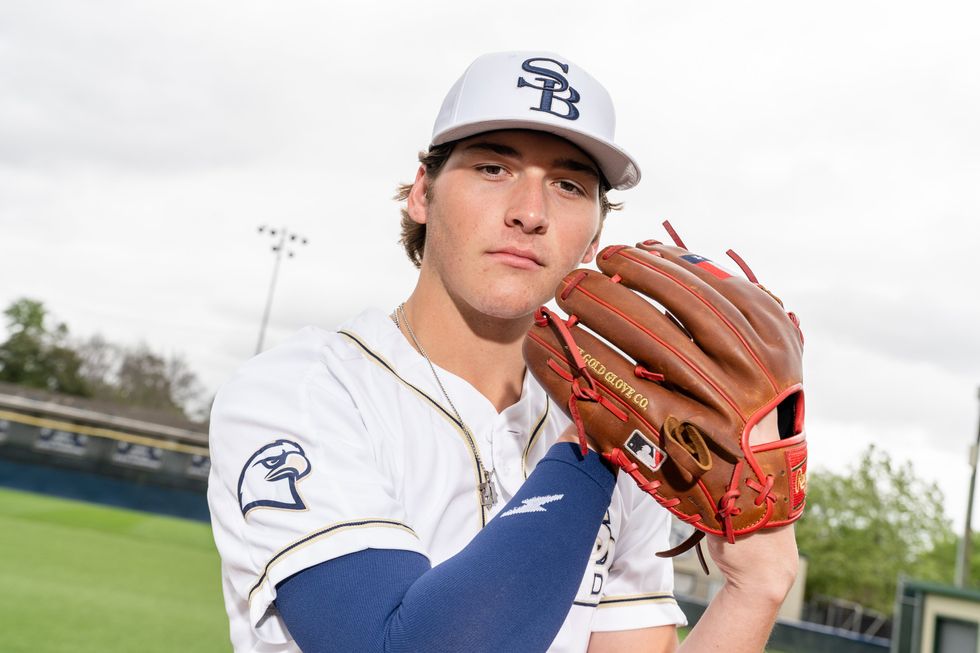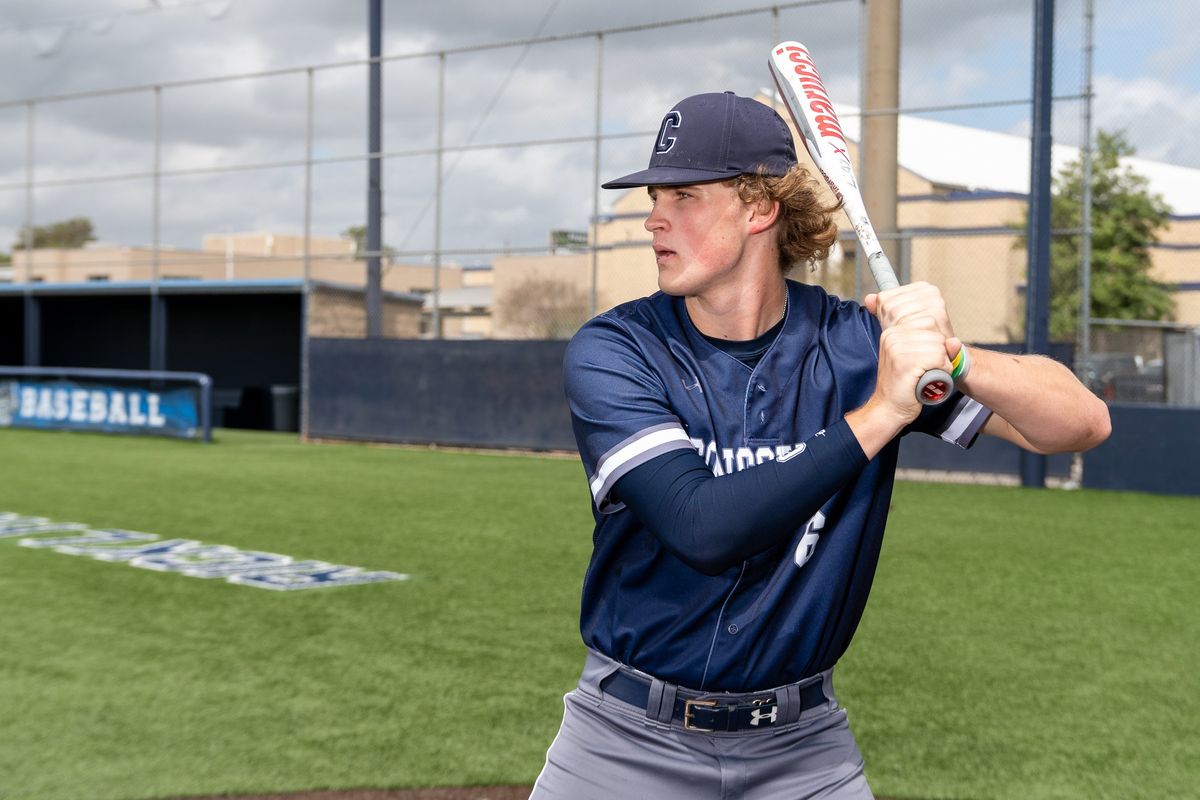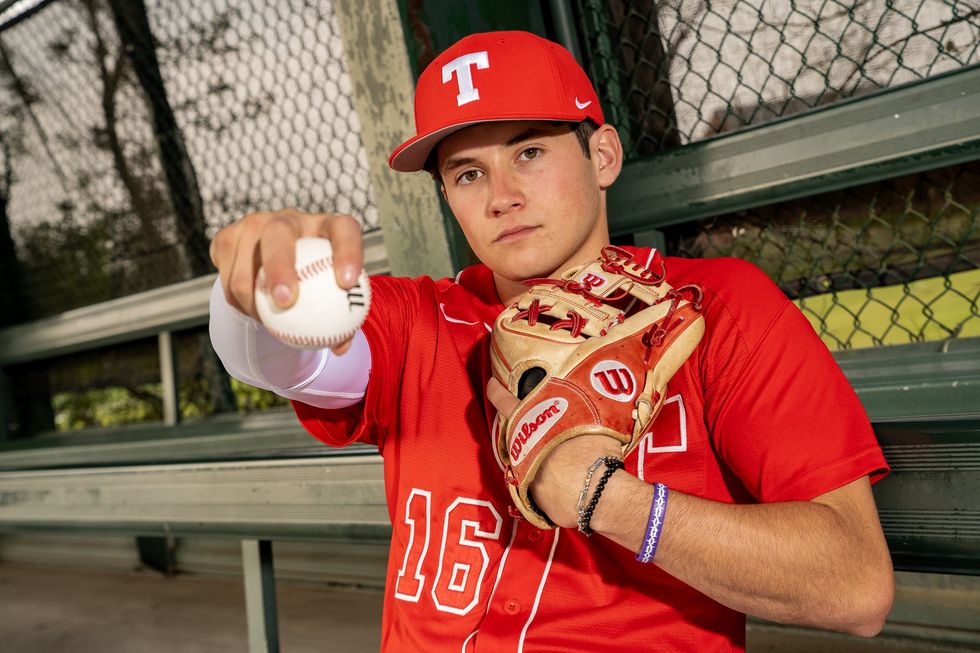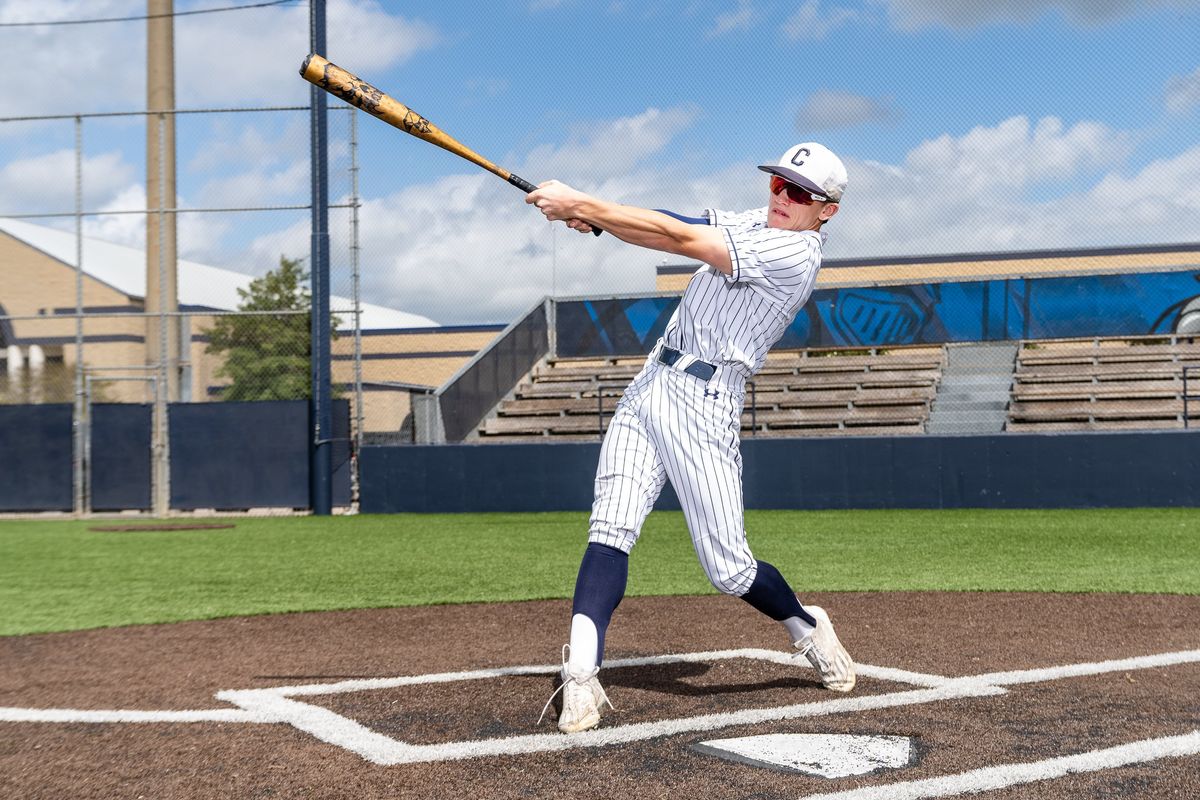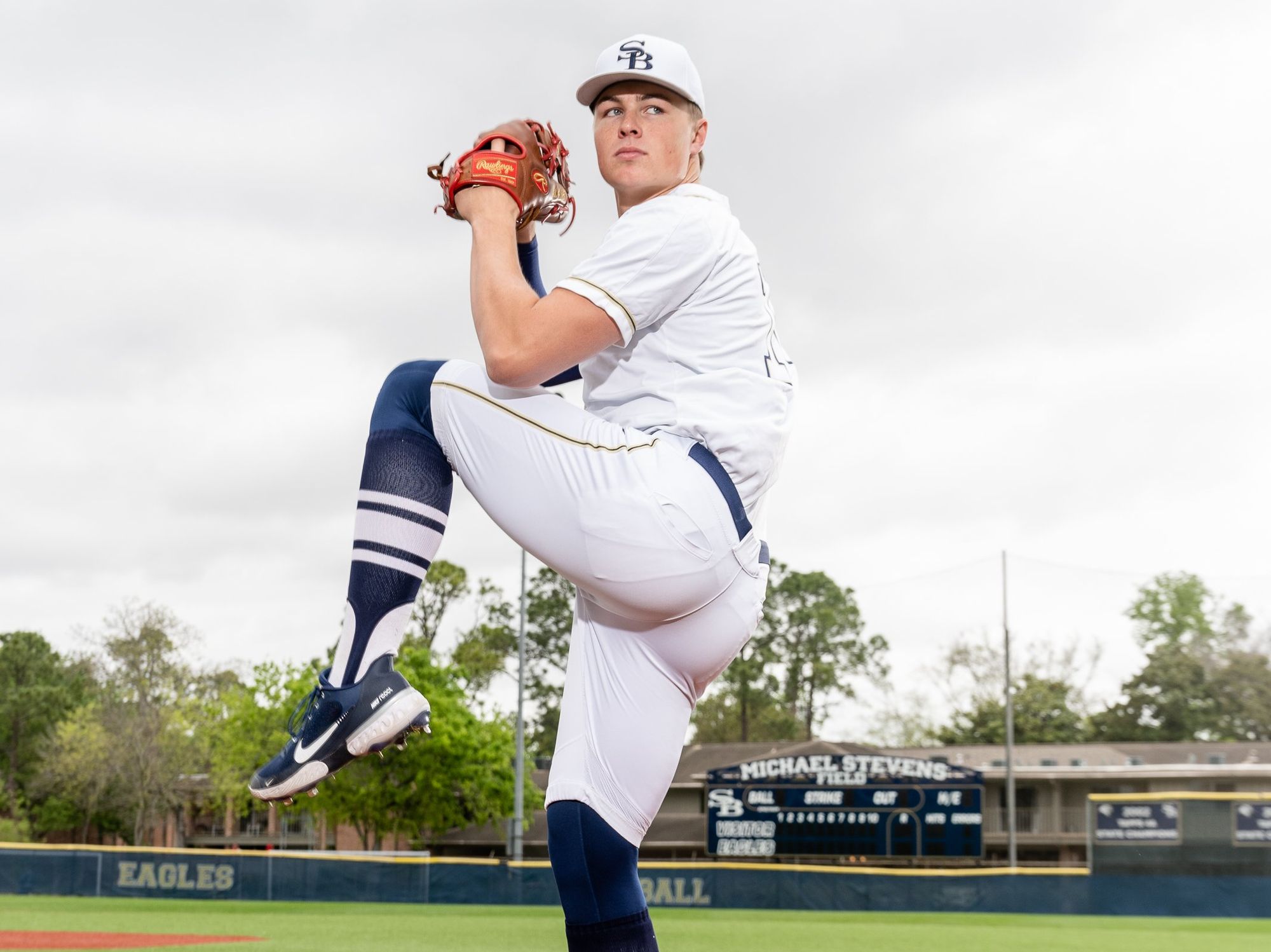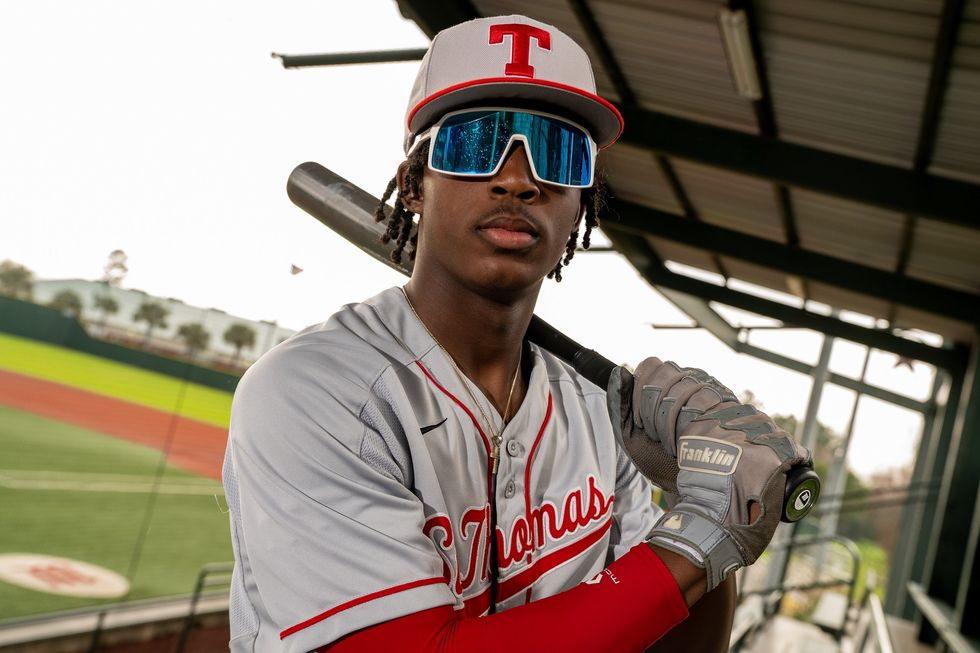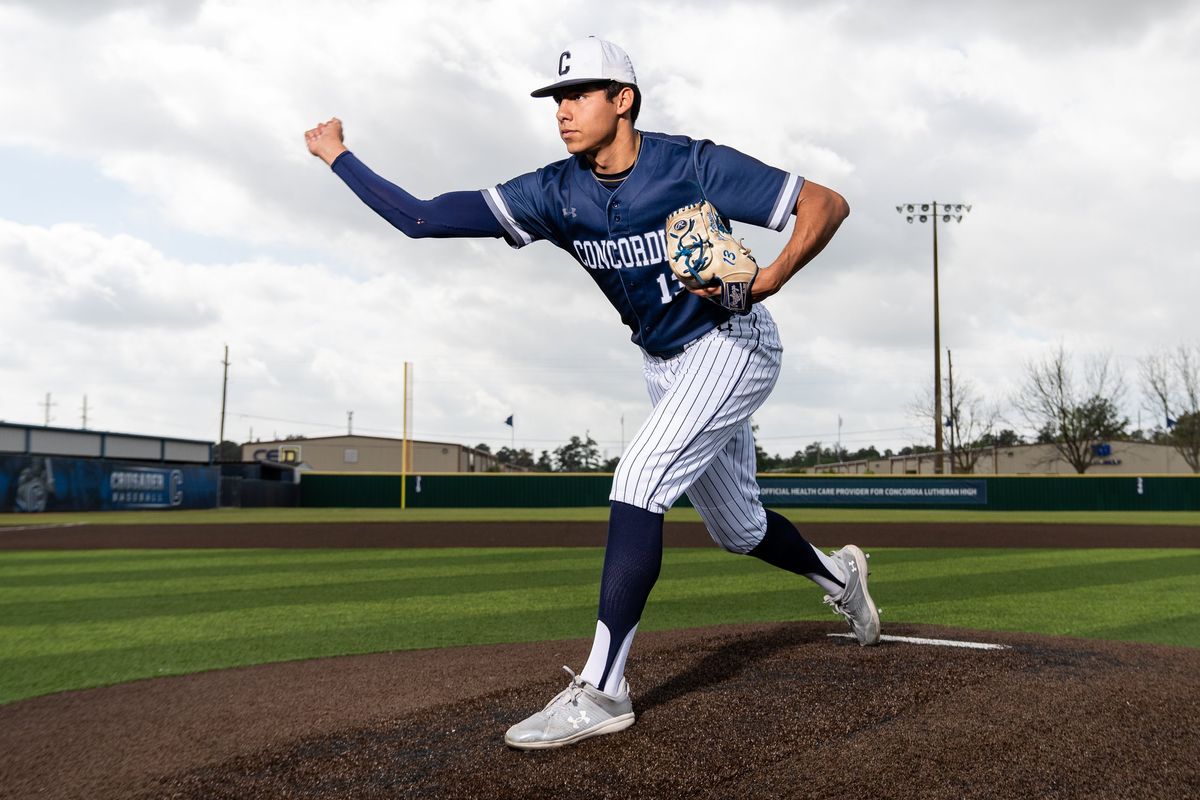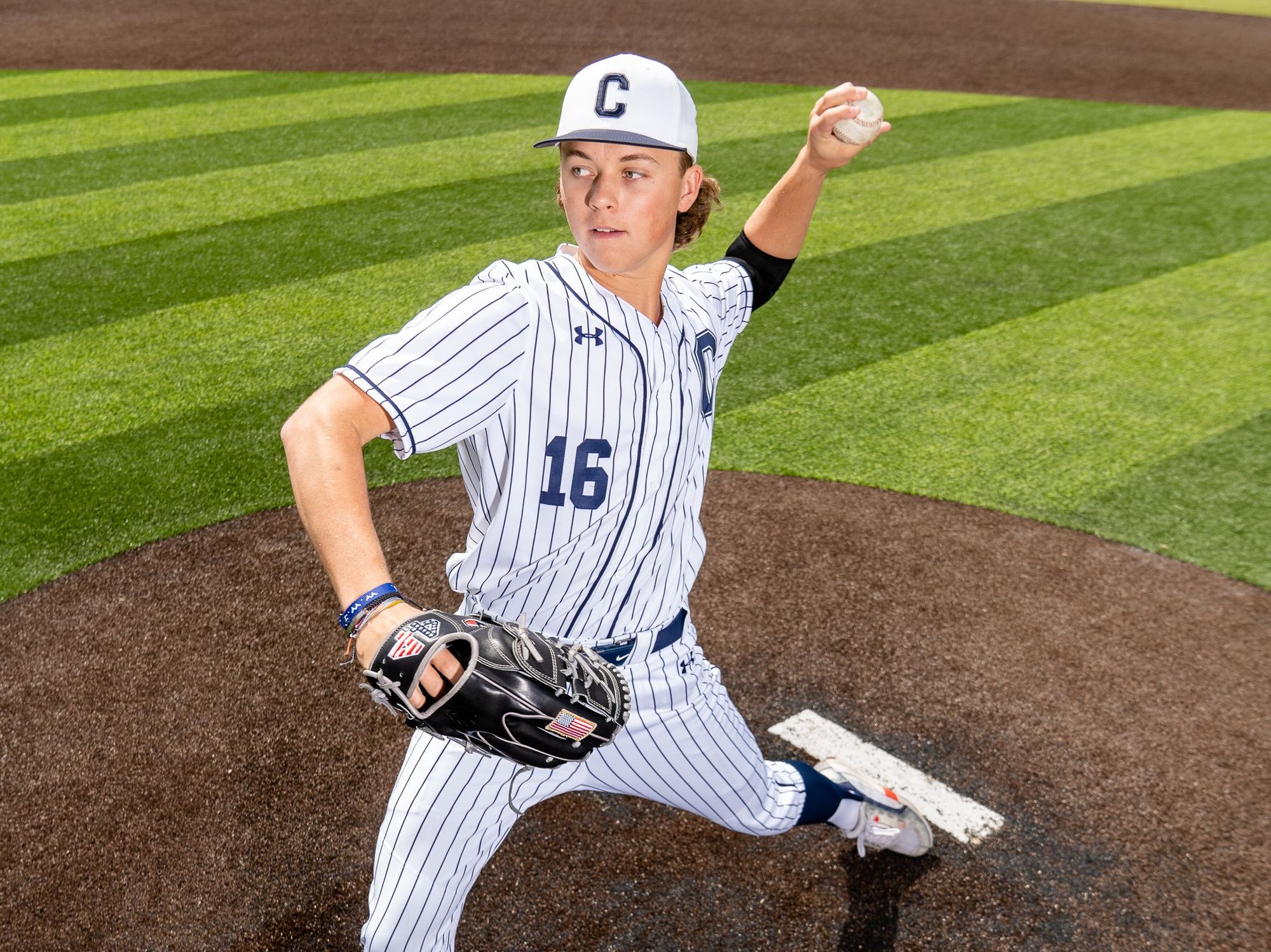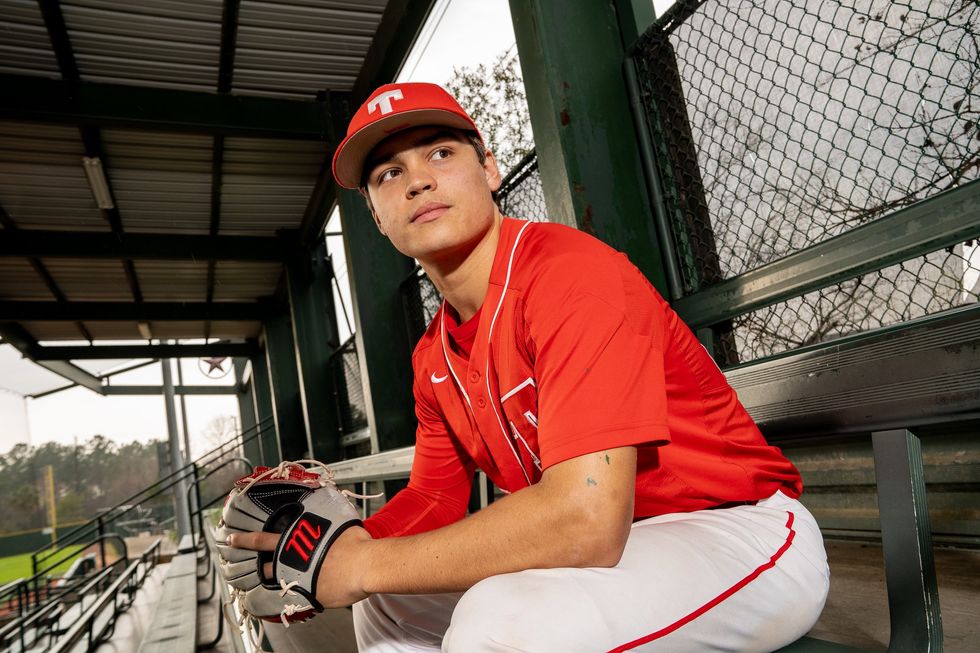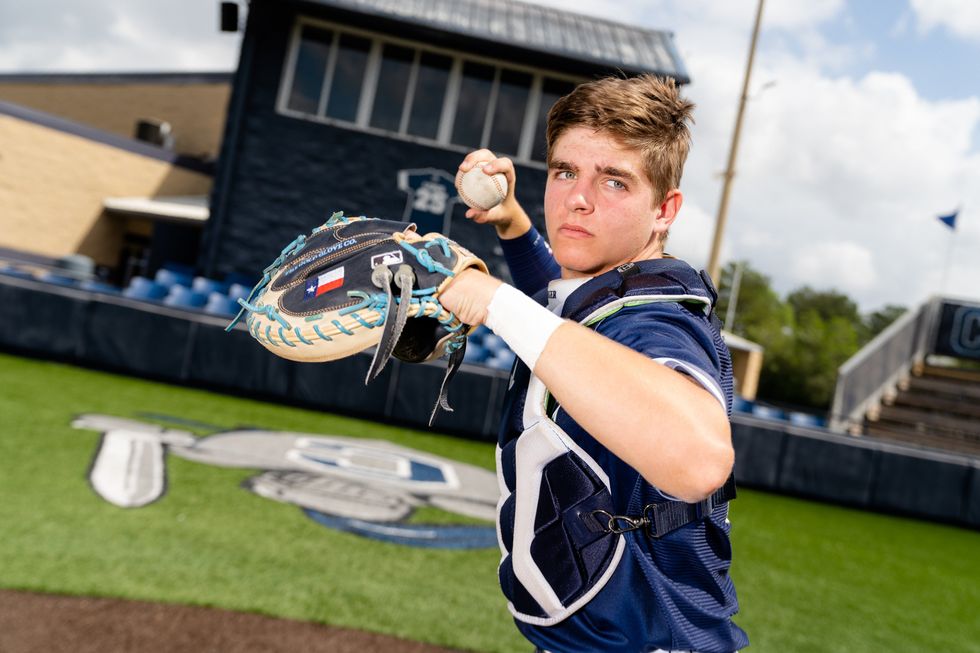 Concordia Lutheran Crusaders (Division I)
Among all the teams competing in the TAPPS final four, Concordia Lutheran is the most familiar with the territory.
Having reached the State Semis each of the last nine years (won it all in 2015), the experience the Crusaders carry at this stage speaks volumes.
'Sader Nation currently touts a 33-2 record as they prepare to take on Trinity Christian, which is remarkable in and of itself. But, that won't satisfy Coach Royce Kennedy and his group of next-level ball players.
Anything that should be said about this roster already has been.
The depth of the Crusaders lineup--from Auburn-signee Alex Petrovic (Sr. RHP/IF), Eoghan Collins (Jr. RHP), Ronin McCraw (Fr. SS), Nolan Traeger (Jr. C), Cole Lanclos (So. 2B), Michael Herndon (Sr. LHP/OF), to senior OF Zac Daigre--speaks for itself.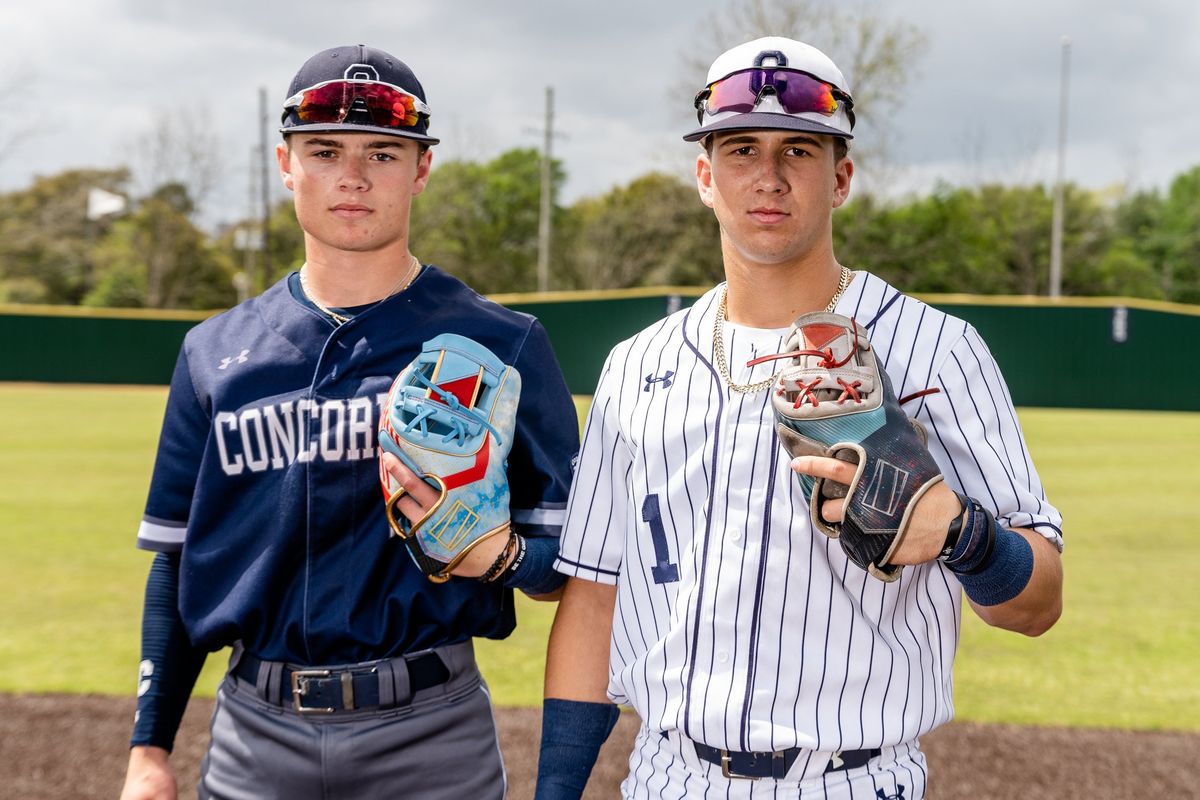 Concordia Lutheran's Cole Lanclos & Ronin McCrawBradley C. Collier (VYPE)
Second Baptist School Eagles (Division II)
After a series of injuries put them behind schedule to begin the season, the Eagles carried out a stunning comeback to remind everyone why they're the defending TAPPS-II champs.
It was a testament to the team's considerable talent and resilience that SBS resurged back to prominence in the TAPPS race.
But hey, when you have an all-star cast that Coach Rayner Noble does, which features the likes of DBU-signee Luke Pettitte (Sr. 3B/P), dual-sport star JD Crisp (Jr. OF), Texas A&M signee Ty Baker (Sr. RHP/OF), and more, there's no limit to what Second Baptist School can accomplish on the diamond.
Having won eight of their last ten games, the Eagles prepare to match up against district opponent Kelly Catholic in order to punch their ticket to the state championship.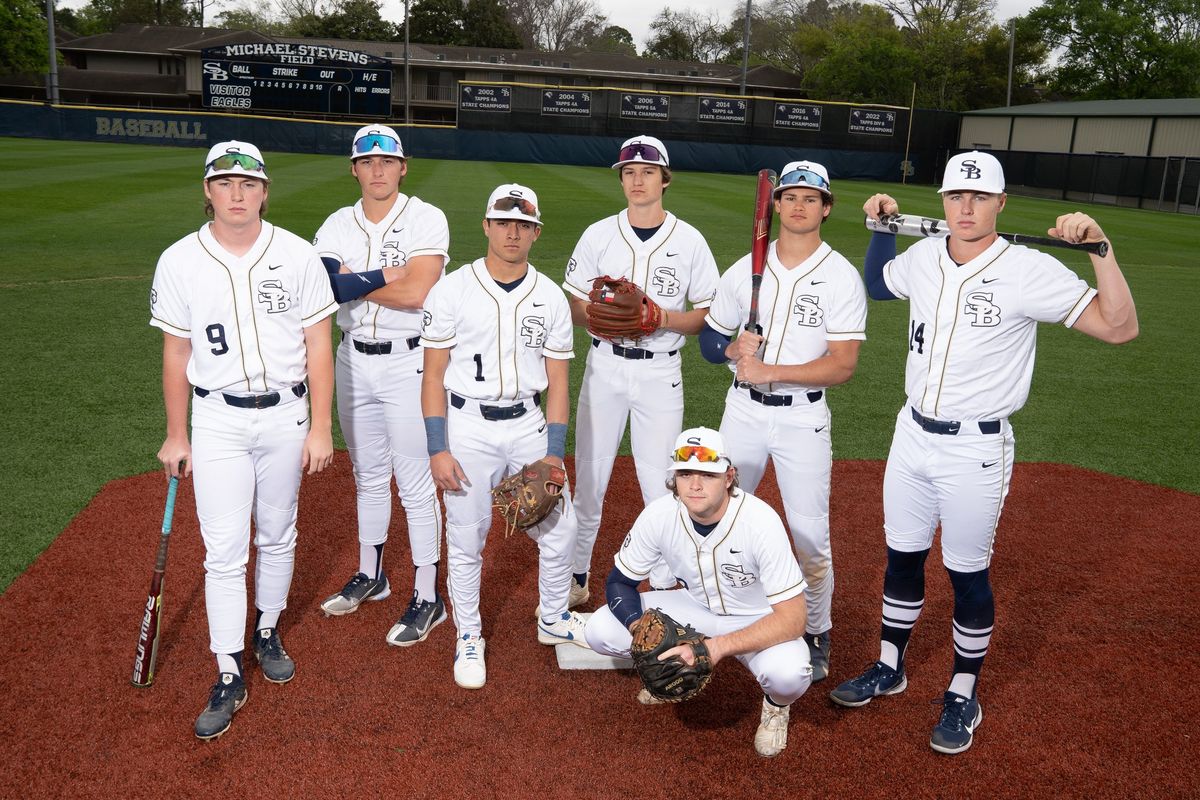 2022-23 Second Baptist School BaseballBradley C. Collier (VYPE)
St. Thomas Catholic Eagles (Division I)
This Spring has seen a tremendous turnaround for the St. Thomas program.
After finishing in their district's No. 4 spot and being eliminated in the Area Round a year ago, Coach Adam Massiatte's team has returned to the State Tournament, marking the eleventh time since 2010.
The Eagles have been one of the top teams in the Houston area throughout the year, concluding the regular season with a 20-13-1 record (2nd in district) before recently defeating John Paul II in a 4-3 thriller to advance to the final four.
With their stars--Caleb Davis (Sr. OF/P), Anthony Equale (Sr. SS), and Jaden Deshautelle (Jr. OF/MIF), just to name a few--leading the charge, St. Thomas Catholic is set to face off against Antonian College Prep in hopes of returning to the State Final for the first time since 2018.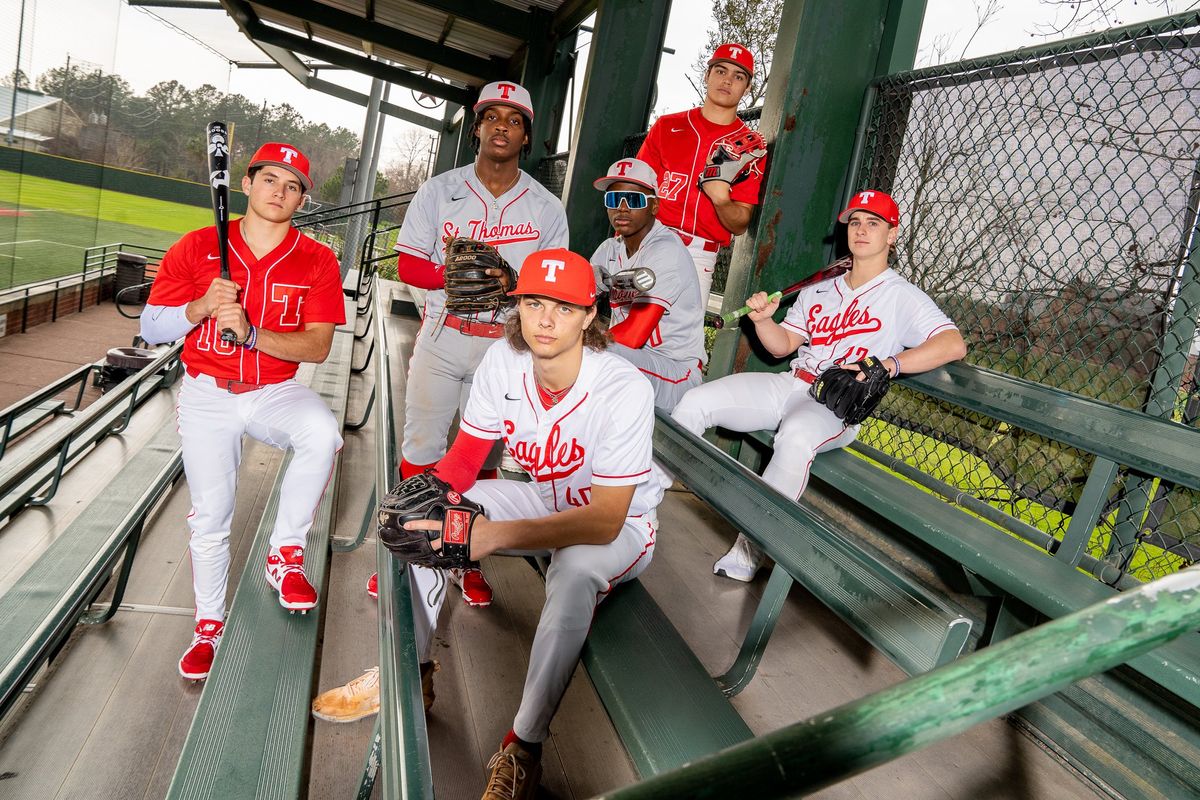 2022-23 St. Thomas Catholic BaseballBradley C. Collier (VYPE)
As the baby of the family, Memorial's Indya Dotson has always been competitive.
Her dad Santana Dotson was a force on the famous 1985 Yates State Championship team before going onto to be an All-American at Baylor in 1991 and the 1992 NFL Defensive Rookie of the Year. He had a 10-year career in the NFL and was a member of the Super Bowl XXXI Champion Green Bay Packers.
Oldest sibling Khari Dotson played football at UH, sister Amani Dotson was a thrower for the Baylor track and field team, and Sanaa is a starter for the LSU Tigers volleyball team.
"Sports has always been in our lives and we have always been competitive," Indya said. "Even though I am the youngest, I always was competing with them to be the best. We are all pretty balanced though, it's all fun and games."
Iron sharpens iron inside the Dotson family and it has paid off as the junior advanced to the Regional Meet in five different events – the long jump, triple jump, 200-meters, 400-meters and 4x200 relay. She reached UIL State after winning the long jump at the Regional Meet.
"I didn't know track was even a sport before junior high… I just played soccer," the two-year soccer letterman said. "I just went out for track in the seventh grade because everyone else was doing it. I started jumping and found out quickly that I was pretty good at it.
"Now, I want to run in college and see how good I can be. My goal is to get some championships at the college level."
Since starting track and field, she has been a trophy hunter – earning medals at every level and every event. Where to put all the hardware?
"So, funny story," she said. "We had this big sister-little sister gift exchange in soccer. I gave my big sis a bear and a blanket and some candy. Well, the bear never made it out of the locker room, so I just used up to put my medals on. Now, it's a tradition. I get a new bear every year and wrap all of my medals around it."
Off the oval and pitch, Dotson immerses herself into clubs – from choir, Girls Helping Girls and Mustangs Military Support.
"I also love animals," she laughed. "I'm going to volunteer at an animal shelter this summer."
Who knows, she may trade in her stuffed bear for a live animal to wrap her medals with next season.
Join the #VYPETEAM
Get up to date news from all over the country!