On this weeks episode of VYPE's Recruit Spotlight, we featured 3 athletes in our Under the Radar segment: Class of 2025 RB/WR Daylion Robinson, Class of 2025 Ath Jaquise Martin, and Class of 2024 MLB Markus Boswell
Check out the segments below, and if you or an athlete you know is being under recruited for one reason or another let us know and we will feature them on our show!
DAYLION ROBINSON-RB/WR-WILLIS
JAQUISE MARTIN-ATH-RUDDER
MARKUS BOSWELL-MLB-LAKE TRAVIS
Check out this weeks episode of VYPE Recruit Spotlight
Bradley Collier (VYPE)
Despite falling to Fort Bend Christian Academy in the TAPPS State Semifinals, this young LSA volleyball team has plenty to look forward to next season. With talent all across the board, especially that of sophomore setter Kirra Musgrove, the future is bright for the Pioneers.
"The journey to the State Semis was a super fun experience, for me," said Musgrove. "I thought it was fun to get to play and compete for what we worked towards all season."
LSA volleyball enjoyed an impressive year going 30-10-2 with a district record of 12-2 (2nd in TAPPS 5A-District 5). With more experience from Musgrove, who led the team with nearly 500 kills and 81 blocks this season, they have the potential to become 5A Title contenders.
"With two years left, I want to leave a legacy," Musgrove said. "A reminder to always be there for the team and consistently be positive, on and off the court."
The young setter played at Clear Falls prior to transferring to LSA for her sophomore year. Her quality of play has done nothing but escalate since then, increasing the likelihood of her becoming a elite DI recruit.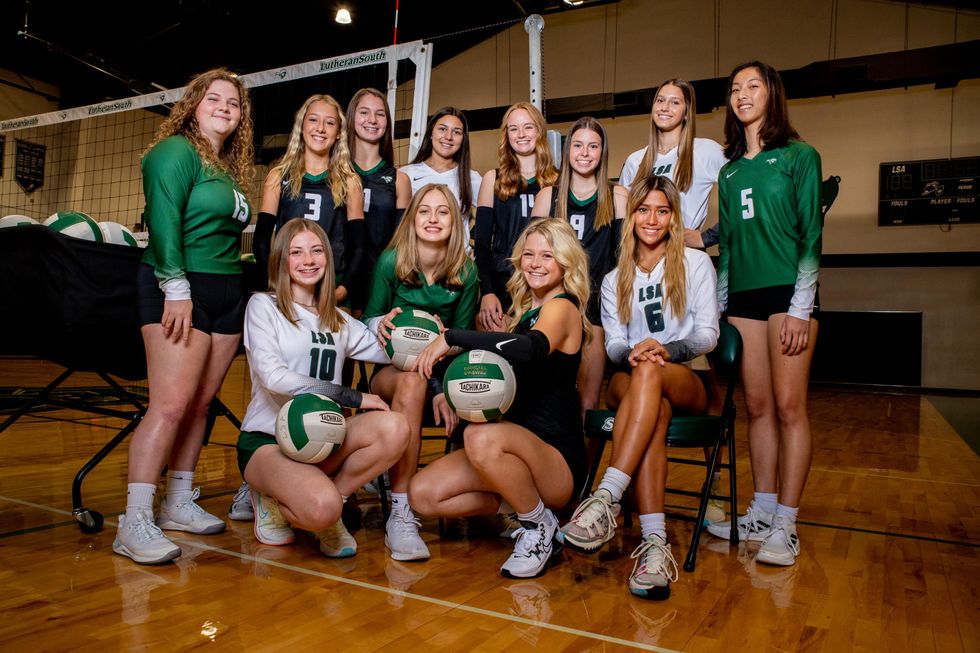 The LSA Varsity Volleyball teamBradley Collier (VYPE)
"I decided to transfer to LSA, ast year for smaller classes with an emphasis on academics, to help me in the classroom," said Musgrove. "When it's time for me to go to college, I am looking for a competitive and positive environment to help me grow as an athlete, along with a good academic program and campus life."
After deciding to go to a volleyball camp when she was 11-years old, Musgrove has developed a passion for the game. However, academics and volleyball are not always the primary focus of her life.
"Since then [my time spent at volleyball camp], I have always loved and enjoyed playing [volleyball]," Musgrove said. "Outside of volleyball, though, I like to play tennis. It used to be my main sport, but now I just play it occasionally for fun."
Musgrove intends to play volleyball at the next level after high school and potentially wants to start her own business after graduating college. For now, she and the rest of the Pioneers have their sights set on next season.
Join the #VYPETEAM
Get up to date news from all over the country!