BRIDGE CITY SOFTBALL IS LEGIT.
Following last year's dominant season in which the Cardinals were undefeated district champs, there is no reason why a repeat isn't in order. Throw in the fact that the majority of the previous roster remains, Bridge City is a Regional favorite.
"My expectations for our team are to get back to Regionals and go further," said coach Raven Harris. "I've got a big group that's returning... a lot of talent. So, I think we've got a good shot to make a deep run this year."
After falling to defending State Champ Liberty (2-1 split) in the Regional Quarters, Bridge City will be more determined than ever to push for a State Title. With the Cardinals' talent, it's not out of the question.
"Our pitcher [Carson Fall] is probably the best in the state of Texas," said Harris. "I know that's a bold statement, but this kid is just phenomenal. Last year, we really figured out how to produce runs behind her, which helped. I've got my first baseman Brooklyn Droddy back, who can swing the bat really well and brings a lot of energy.
Second baseman Makenna Carey plays really well at middle-infield and Marlie Strong is my shortstop, who hits well and produces for us. We have so much to work with."
While softball holds a special place in the hearts of Harris and her team, she also intends to instill other attributes in her team.
"The big thing that I preach to these kids is to be kind," said Harris. "Softball — the winning, the losing — it's all part of it. But, the most important thing for me, is the relationships that the kids are building. That's an important aspect to understand. Be a good teammate. Be a good person. Show up for your school, your program, your friends and your family."
With that as their cornerstone, how can they lose?
Bradley C. Collier (VYPE)
No. 7--The Woodlands Highlanders Softball
2022: 25-18 (Regional Finalists)
HC: Tim Borths
The Woodlands was just one series victory away from punching their ticket to Austin a year ago. This was the Highlanders' first trip to the Regional Finals since 2017 and now they will try and punch through and reach the State Tournament for the first time since 2015.
Tim Borths returns eight starters off that team in 2023 with the star power to easily fill in the lineup card.
Start with Tennessee-commits Alannah and Gabby Leach. Alannah was the district's co-Offensive MVP a year ago and an all-state pick, Gabby was named to the all-district squad.
Kiara Wiedenhaupt (Trinity Valley CC) was the District Defensive MVP and a TGCA All-Star selection.
Other names to take note of include Kaelyn Zusi (Case Western Reserve University), Saylor Davis (Oklahoma State), Chesney Davis, and Avery Vasel.
The motto for this year's Highlanders group is simple - "Finish".
Photo acquired via CLHS Twitter: @clhstxathletics
Concordia Lutheran Golf is off to a promising start, which was showcased this week.
In their third event of the Spring season, both the Girls' and Boys' Golf teams traveled to Gleannloch Pines Golf Club in Spring on Tuesday for the Annual Rosehill Christian Tournament.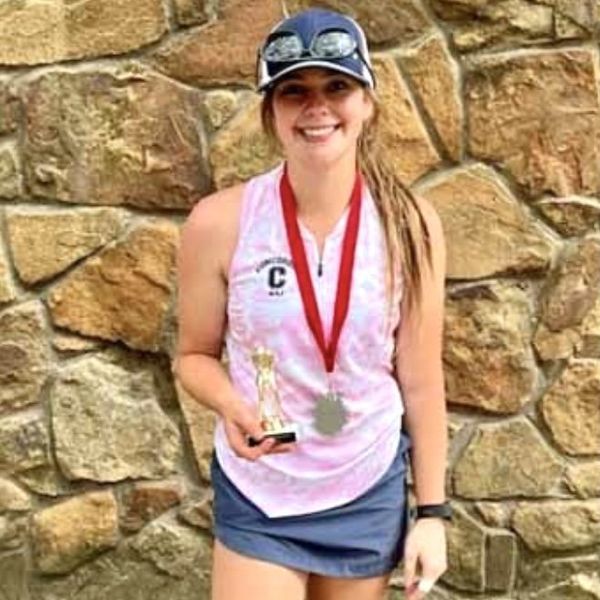 Concordia Lutheran's Emerson SwannerPhoto acquired via CLHS Twitter: @clhstxathletics
The girls represented 'Sader Nation well on the links, finishing the tournament in the No. 2 spot. In addition, Concordia's Emerson Swanner walked away with a silver finish.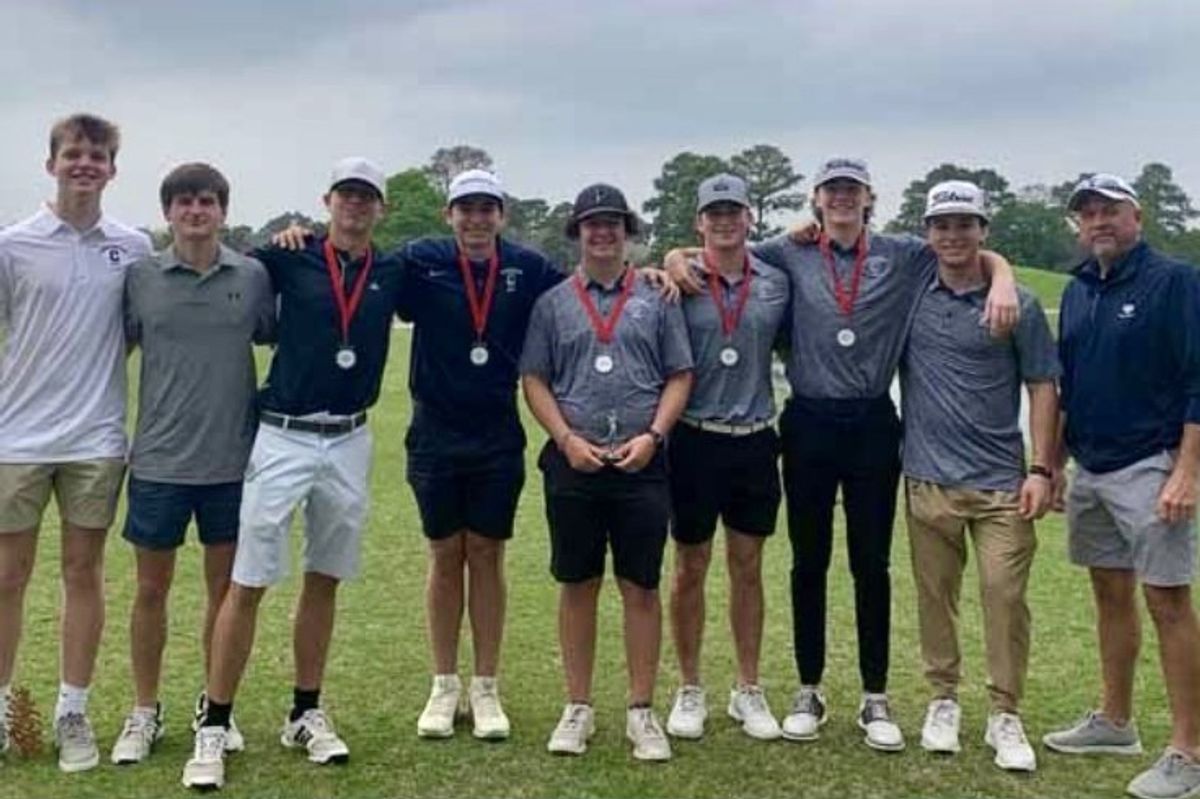 Concordia Lutheran Boys Golf at the Rosehill Christian TournamentPhoto acquired via CLHS Twitter: @clhstxathletics
The boys also ended up in the second-place spot with CLHS' Caleb Blackburn concluding the course in third place.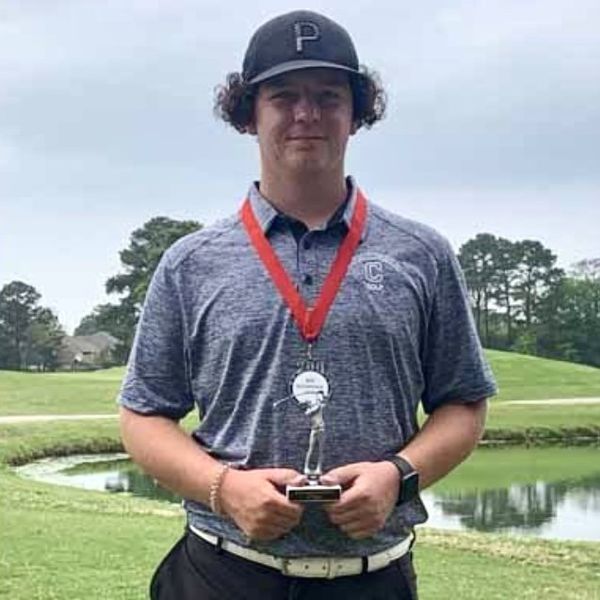 Concordia Lutheran's Caleb BlackburnPhoto acquired via CLHS Twitter: @clhstxathletics
Three more events still remain before the TAPPS District Tournament (April 24-25), which will also take place at Gleannloch. This experience will give Concordia Lutheran golf plenty to look forward to, as well as time to prepare for the upcoming postseason.
At this rate, more medals should be expected in the future.
Join the #VYPETEAM
Get up to date news from all over the country!