AFTER GOING 23-4-1, THE FOSTER GIRLS FINISHED THEIR REGULAR SEASON BY SETTING ANOTHER SCHOOL RECORD. THEY ACCOMPLISHED THIS WHILE ALSO CRUISING TO THE DISTRICT TITLE WITH A RECORD OF 15-1. LEADING THE FALCONS WAS SENIOR MIDFIELDER HANNAH BOLIN, AND SHE BELIEVES HER TEAM HAS SIGNIFICANTLY INFLUENCED HER GAME.
"They [Bolin's teammates] have really helped me to push my limits," said Bolin. "I'm a lot more outgoing, a lot more energetic. I'm a better leader because of them. The people that you meet, the coaches that you meet, really help you to grow as a player and a person. That's really what's been keeping me in the game."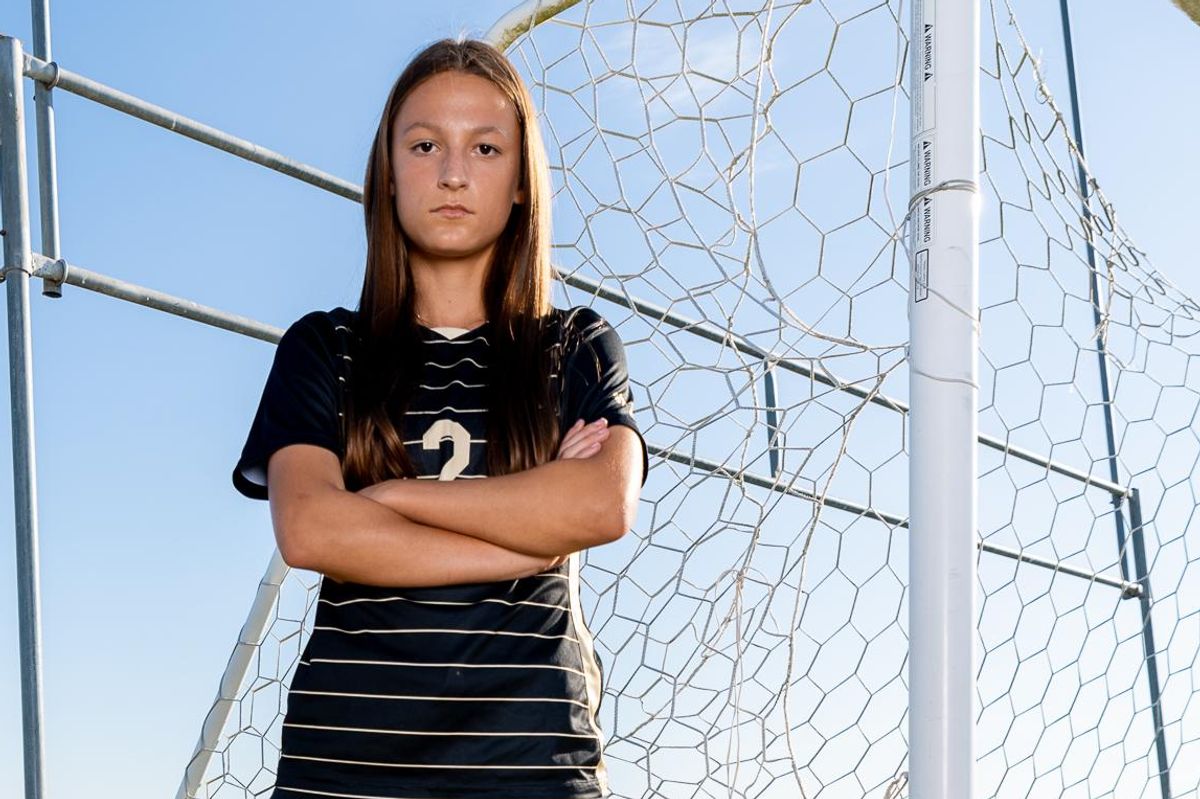 Following their historic regular season, the Foster girls moved up the postseason brackets by defeating Sharpstown (9-1), Barbers Hill (6-3), and Sante Fe (2-0), before ultimately falling to Magnolia in the Regional Semifinals by a score of 2-1. Despite their defeat, the Falcons should appreciate the impressive level of performance their squad achieved, especially that of Bolin—the team captain.
A varsity player since she was a freshman, the veteran midfielder enjoyed her best season by earning first-team, all-region honors, as well as her second consecutive Lamar CISD Midfielder of the Year Award. Furthermore, Bolin's experience with Foster and her club team, Albion Hurricanes FC, has allowed her the opportunity to continue playing.
"I progressively kept getting better and I got to the club where I'm at [AlbionFC]," Bolin explained. "From there, I did some Showcases, and I was able to get recruited and ended up committing to Sam Houston."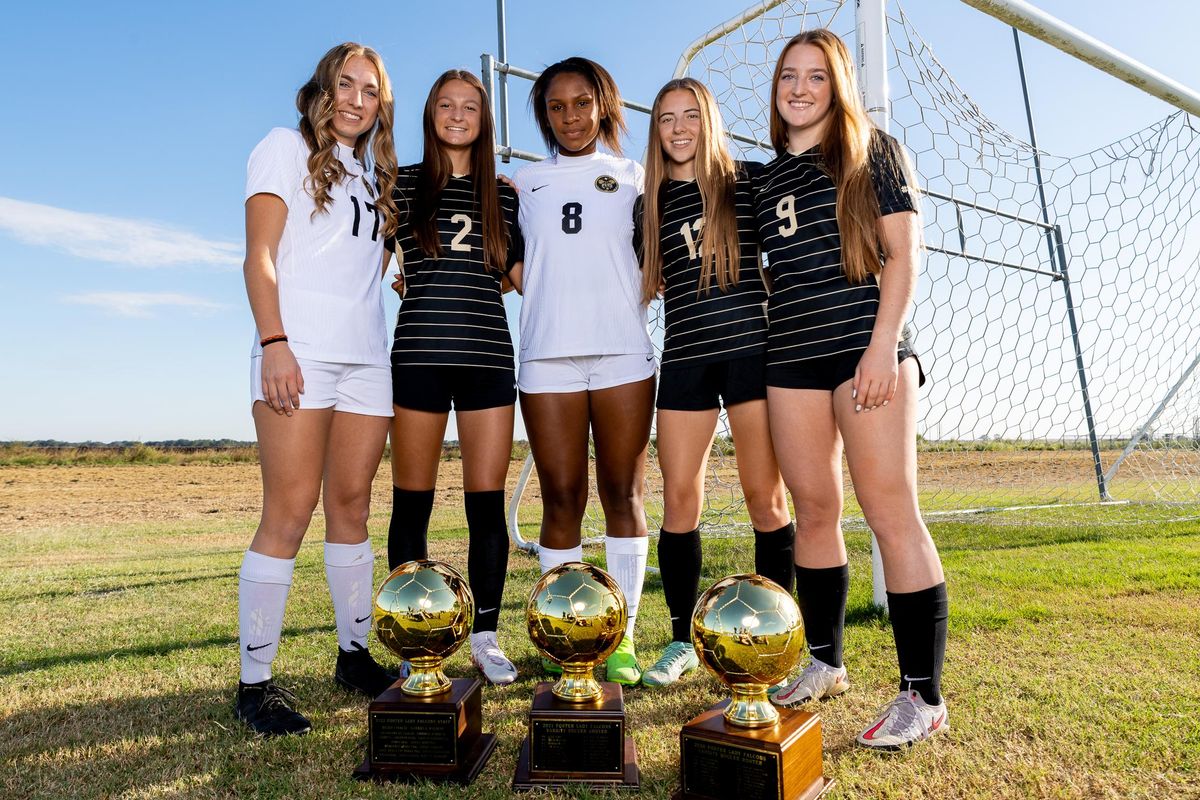 2022-23 Foster Girls Soccer
Considering that this is Bolin's final season at Foster High, it's understandable that there may be some bittersweet memories.
"It has helped to build my confidence," she said. "Getting to be with your teammates and having great experiences, from fun bus rides to team dinners, I will never forget this time."
Burkburnett Basketball
Last year, the Burkburnett Lady Bulldogs posted an incredible season. Finishing their 2022 campaign as bi-district champions, the Lady Bulldogs have been on the mission to do much of the same this season. VYPE DFW takes a look at the team as they continue to work their way through district play and lay out exactly what fans can expect from the team moving forward.
A Look Back
Last season, the Lady Bulldogs posted a 21-14 overall record (8-2 in district play). Through non-district play, the team defeated the likes of Jacksboro, Bowie, Wichita Falls City View, Sherman and more as they prepared to put up a strong district battle. In district play, the team only posted two losses against tough Kennedale and Graham teams. Despite two losses, the team was able to finish second in their district and make a strong playoff appearance.
After defeating Lampasas 54-47 in the first round of playoffs, Burkburnett fell in a hard-fought 49-43 match against Bridgeport to end their season.
This Season
This season, the Lady Bulldogs have been working hard to get back to the playoffs. Their team posted a 7-17 overall record while posting a 3-1 district record. Despite tough losses through non-district play, the Lady Bulldogs were able to pull off victories over Archer city, Boyd, Petrolia, and more. Through district play, the team has picked up the pace and is ready to finish making strong plays on the court in each outing. So far, the team has defeated Wichita Falls Hirschi, Gainesville, and Wichita Falls.
The Lady Bulldogs are looking to get back on track on Wednesday, January 25th in a home game against Wichta Falls Hirschi. Coming off of a disappointing loss to Sanger, fans can expect to see the Lady Bulldogs playing strong throughout the rest of their district play with a great chance of making another playoff appearance.
Join the #VYPETEAM
Get up to date news from all over the country!