Photo from Twitter.com (@uiltexas)
Last year, golf was one of the many spring sports that was canceled due to the COVID-19 Pandemic. This year, new champions were finally crowned. Here are the results from this week's UIL Girls Golf State Tournament!
6A Team
1. Lewisville Hebron: 299-299--598
2. Austin Vandegrift: 295-310--605
3. Austin Westlake: 308-303--611
6A Individual
1. Ryann Honea, San Antonio Central: 69-74--143
2. Meagan Winans, Plano East: 75-69--144
3. Eubin Shim, Waco Midway: 71-74--145 (Won Playoff)
5A Team

1. San Antonio Alamo Heights: 304-305--609
2. Montgomery: 304-309--613
3. Boerne Champion: 303-313--616
5A Individual
1. Mason Lewis, Granbury: 68-72--140
2. Tiffany Cao, Midlothian: 70-71--141
3. Julia Vollmer, San Antonio Alamo Heights: 70-72--142 (Won Playoff)
4A Team
Note* Second Round was reduced 9 Holes due to weather
1. Argyle: 326-149--475 (Won Playoff)
2. Andrews: 315-160--475
3. Lampasas: 317-160--477
4A Individual
1. Bohyun Park, Carrolton Ranchview: 67,32--99
2. Mallory Matthews, Hondo: 75-35--110
3. Kodi Nolen, Midlothian Heritage: 73-38--111
For Full Results from 1A-6A CLICK HERE
MIKE POWER IS A SELF ADMITTED, PROCESS-ORIENTED PERSON.
Well, his process has worked is in his first season as the King's Ridge skipper. Power comes over from Roswell High School and is one of the state's all-time winningest coaches (525- 225). He has three state titles, numerous Coach of the Year Awards, and has been inducted into the Georgia Dugout Hall of Fame.
"There are certain things we talk about every day to be successful," he said. "Making the routine play, situational hitting, moving runners, throwing strikes, not making errors, and winning the freebie plays. You focus on those things and you can win 90-percent of the time."
He has coached some of the best prospects to come out of Georgia and nationwide as an assistant for Team USA. He has been a scout for the Pittsburgh Pirates and Minnesota Twins for over a decade.
"There's a lot of life lessons that young people learn through the game of baseball," he said. "Accountability, showing up on time ready to work, busting it every day until it's over. These are things they will take with them through college and into the workforce in the future. That's what I'm also trying to teach."
King's Ridge finished the regular season with an 18-6 overall record and entered the state playoffs as the Region #6 No. 2 seed as Power's philosophy is sinking in throughout the dugout. With his resume, who wouldn't hang on every word? He's seen virtually everything the sport can throw at you.
"This is a wonderful place with great people," he said. "There is a really good baseball tradition here, but they have been in a little lull for a few years. This is an attractive school for kids to come to and we are going to be successful here. That just breeds more success."
With his college and pro contacts and baseball acumen, just sit back and watch as Power puts together a "power" program in the talent-rich Peach State in a short period of time. Bet on it.
Photo provided by Lexi Tuite
Team Success is Personal Success
Tuite has consistently shown that she is a team player. In fact, she have given credit to her teammates for the successful season she was able to have. "The secret to my success was truly my teammates," Tuite said in an interview with VYPE Media. "Their constant support and having amazing chemistry with them allowed for loads of success on the field." As far as the team's success is concerned, Tuite chalks it up to chemistry. "I think [the team's] secret to success was how much our team loved each other and how chemistry on and off the field; we're all friends that were able to trust each other to do their job on the field."
Tuite posted 28 goals this season for Celina. Though she's proud of her accomplishments, she's also proud to sing her teammates' successes as she talked about teammate Taylor Zdrojewski (87 goals) who broke the state record of goals scored in a season on the team's way to breaking the national record for goals scored in a season (243 goals). Zdrojewski was also nominated for the Fan Poll.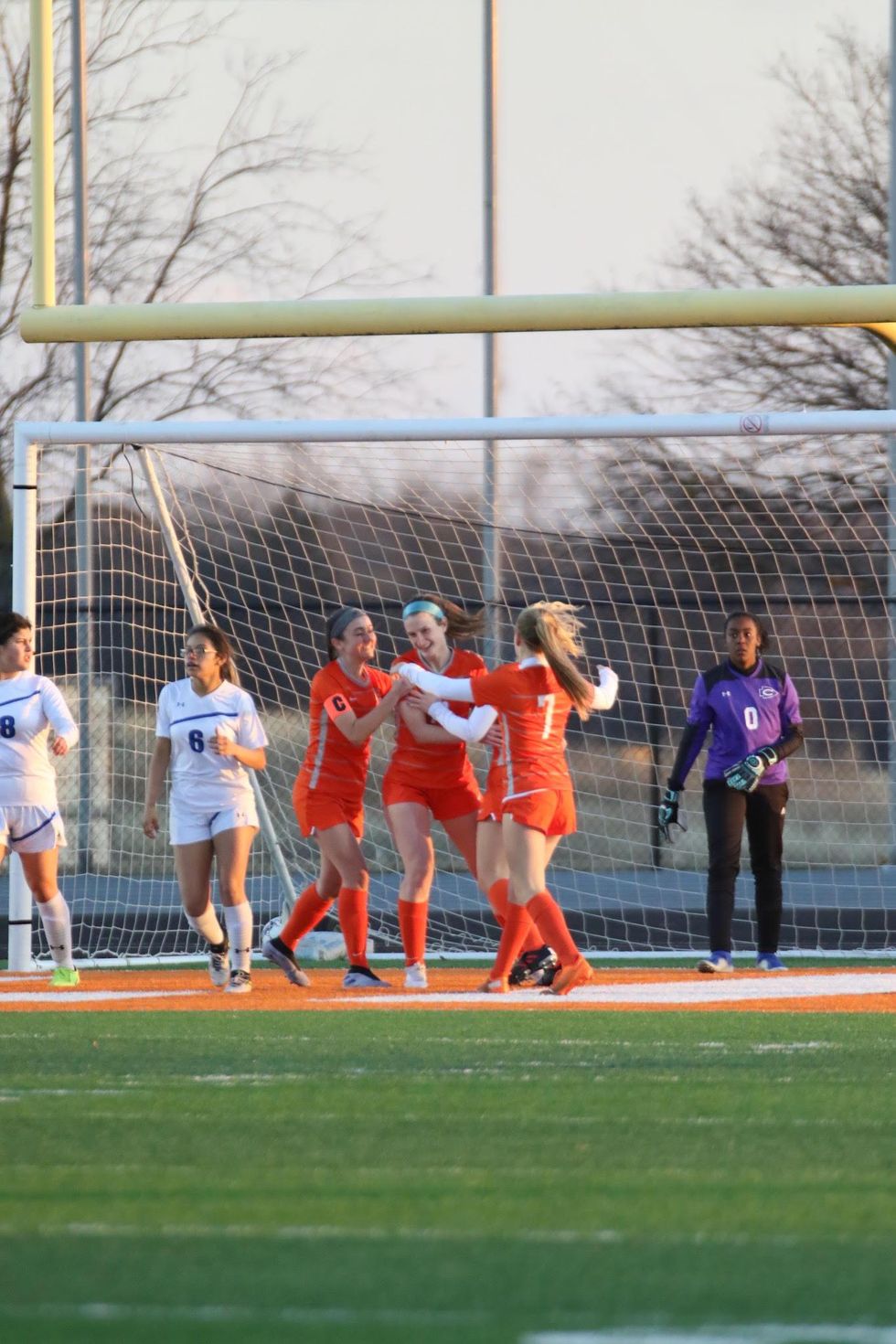 Making the most of the season
With a shortened season last season due to a global pandemic, Tuite looked ahead to this year. She believes it only made the team stronger. "I think the fact that our season was cut short last year encouraged us to come our this year stronger and harder with a chip on our shoulders since it was taken from us before," said Tuite. The fight instilled in the athletes this season gave Tuite her favorite memories yet with the team. "My favorite memory with this team has to be our playoff season as a whole because we fought so hard through every game with an eye for a state championship. Although we didn't achieve being state champs, I had an amazing season and wouldn't have wanted dot play with any other team.
Although Tuite is not yet committed, she still has plans for the future. As of right now, she would like to major in international business or something along those lines.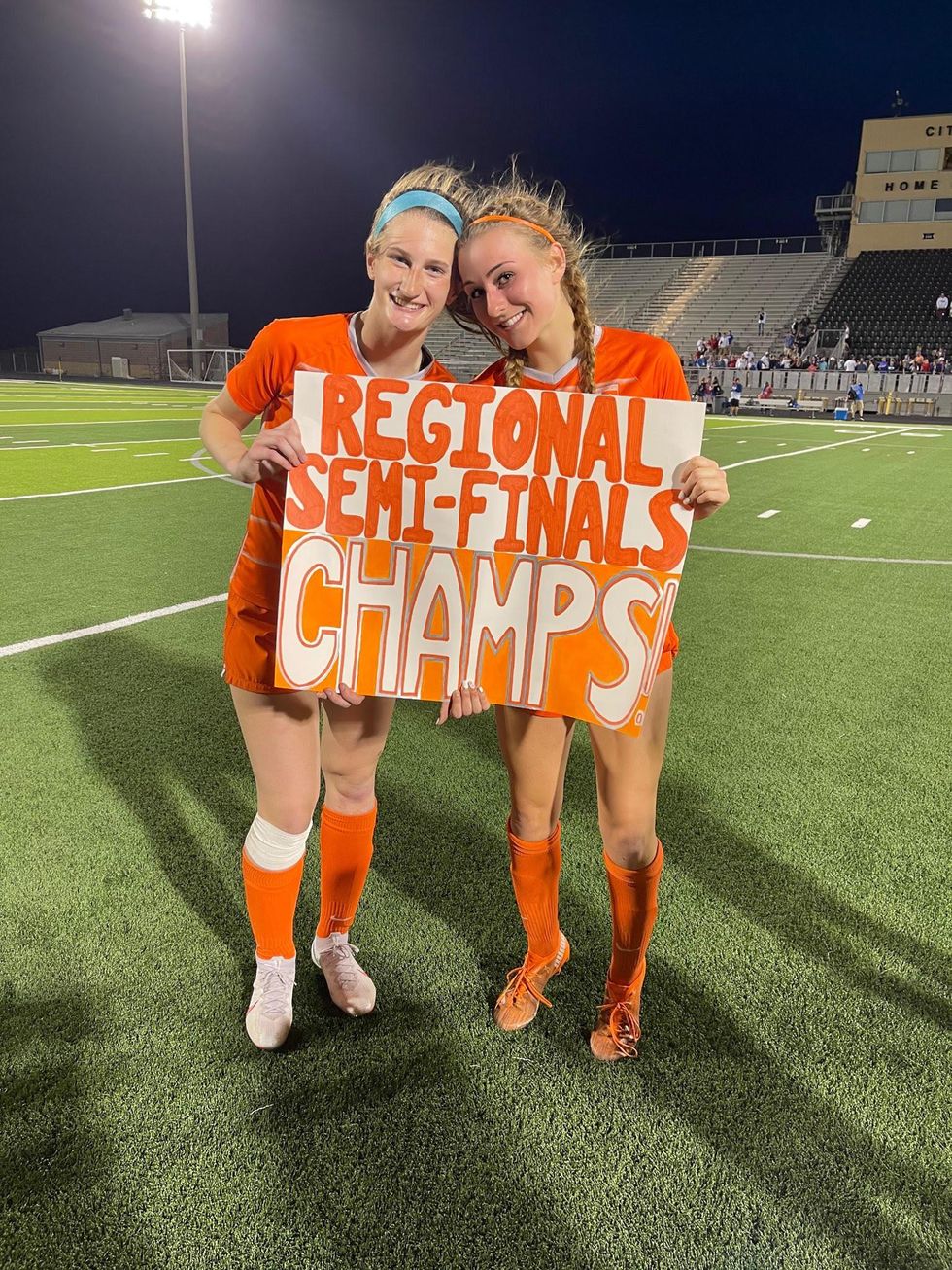 Fun Interview Questions
Who is your favorite professional sports team?
"My favorite professional team would have to be the US Women's National Team. I know that sounds very basic, but I truly admire the incredible reputation and the various world records they hold."
Who do you look up to as an athlete?
"I look up to Rose Lavelle a lot. She plays for the USWNT and I admire how much success and grit she has on the field- especially as a young player for the national team."

Join the #VYPETEAM
Get up to date news from all over the country!